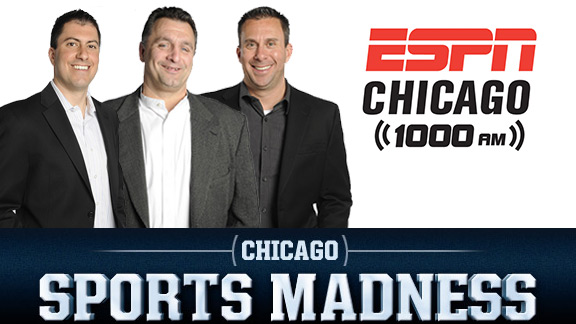 ESPN 1000 is celebrating its 15th birthday and revealing the winner of our Chicago Sports Madness tournament this Saturday at Bub City! We want you to celebrate the madness with us!
All your favorite ESPN Chicago 1000 hosts will be at Bub City at 435 N. Clark St. on Sat. March 30 from 11a-2p. We will have great prizes to give away and one winner will have a chance to win a pair of tickets to join Waddle & Silvy in a suite at the Chicago Bulls game on Thursday, April 11!
Click here to cast your vote for Chicago Sports Madness, and we'll see you at Bub City!
Saturday, March 30
11 a.m. to 2 p.m.
Bub City
435 N. Clark Street
Chicago, IL
312-610-4200