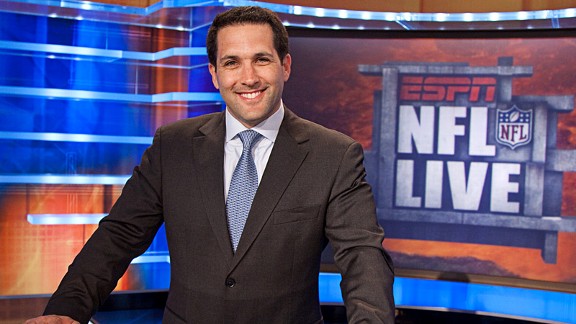 Adam Schefter joins Carmen & Jurko and Waddle & Silvy for a live NFL Draft show at 115 Bourbon Street -- and you're invited!
ESPN football analyst Adam Schefter will be talking Bears and the 2013 NFL Draft, live at 115 Bourbon Street with both Carmen & Jurko and Waddle & Silvy.
This is big! So big that we are broadcasting for EIGHT straight hours.
Join Carmen & Jurko at 10am and Waddle & Silvy at 2pm as Schefter sits in on the shows and previews this year's draft.
Get there, grab a seat and a cold Bud Light and enjoy the shows!
Make sure you join us on Tuesday, April 9!
Carmen & Jurko
10 a.m. - 2 p.m.
Waddle & Silvy
2 p.m. - 6 p.m.
115 Bourbon Street
3359 West 115th Street
Merrionette Park, IL 60803
708-388-8881
Brought to you by Bud Light...Here we go!
Please drink responsibly.