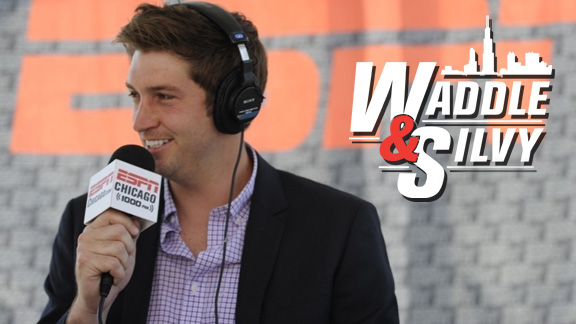 Join Waddle & Silvy with Bears QB Jay Cutler for the last The Jay Cutler Show of the season on ESPN 1000!
Jay Cutler will join Waddle & Silvy at Joe's on Weed to talk about the 2012 season and the hunt for a new head coach. Come out to take part in all the fun. Cutler joins Waddle & Silvy at noon!
Wednesday, January 9
12 p.m. - 1 p.m.
Joe's on Weed
940 W. Weed St.
Chicago, IL
312-337-3486