Customize ESPN
College Football Podcasts
Harbaugh criticizes Spartans 'stormtrooper march' as 'Bush League'
Jim Harbaugh calls Michigan State's pregame team march "bush league" and defends his players for standing up for themselves.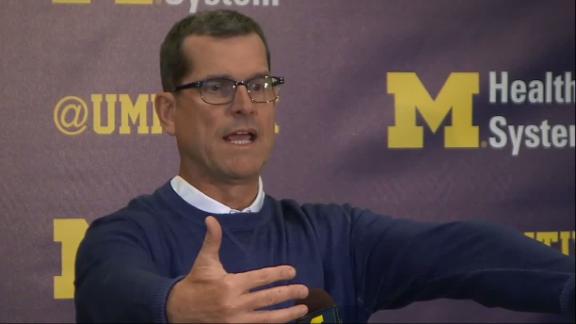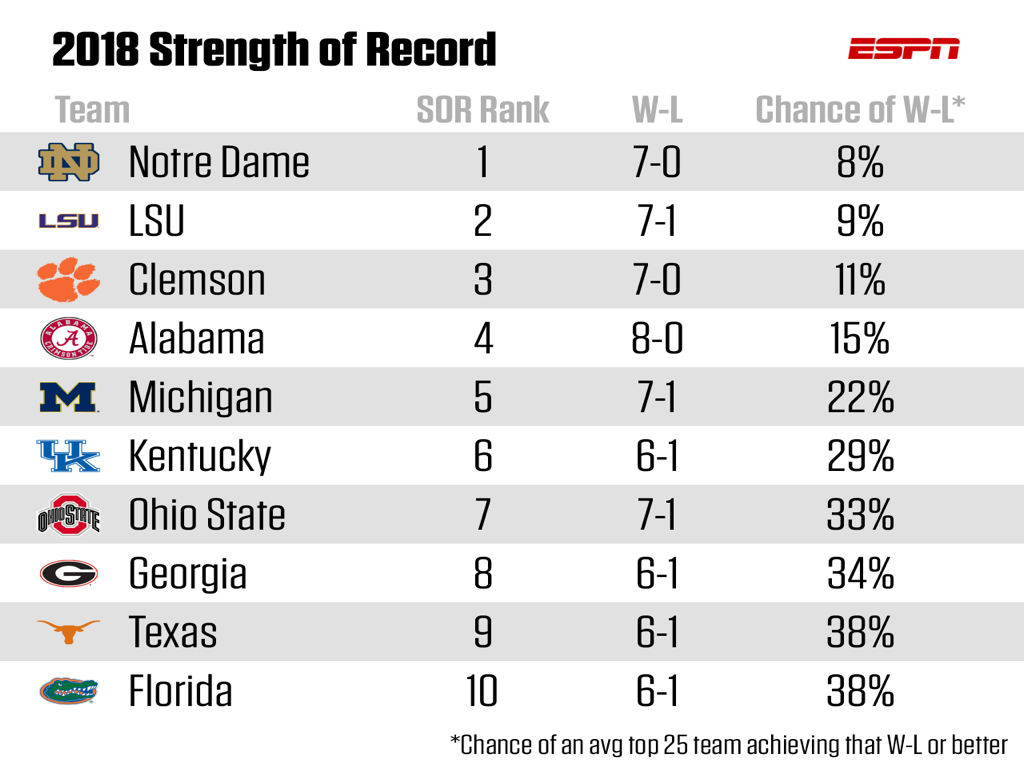 After Ohio State lost to Purdue, Notre Dame now has the best Strength of Record in the country. This is purely about accomplishment -- how difficult was it to achieve the record you have? Harder to go 7-1 with LSU's schedule than undefeated with Clemson or Alabama's so far.
Customize ESPN
Marvin Gentry/USA TODAY Sports

From the expected (Alabama's dominance) to the unexpected (Texas' resurgence) and everything in between, here's what happened as we hit the season's midpoint.
Ryan Inzana

In 1999, the Sooners' offensive coordinator left a play sheet on the field to be discovered by the Longhorns, causing "pandemonium" and nearly engineering an upset.
Matt Bush/USA TODAY Sports

A player can appear in four games in a season without burning his redshirt, thanks to a new rule. We asked Power 5 coaches how this changes the college game.