Customize ESPN
College Football Podcasts
LSU's Divinity JR. picks off Fitzgerald
Michigan State pulls off 'Philly Special' for TD vs. Michigan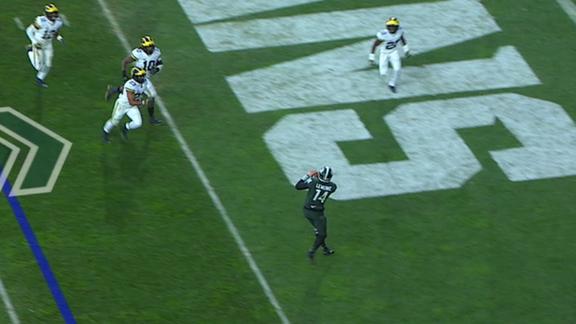 Newsome returns punt for 75-yard UNC TD
Army wins game in 2nd OT with defensive stop
Army stops Miami (OH) on a wild final defensive stop in double overtime.
Official gets trucked by Syracuse RB
In the beginning of the second quarter, Syracuse runs the ball up the middle of the field and running back Moe Neal runs an official over.
UVA player acts his way to flag with major flop
Virginia's Chuck Davis takes a page from Shakespeare and horribly flops for an extra 15 yards.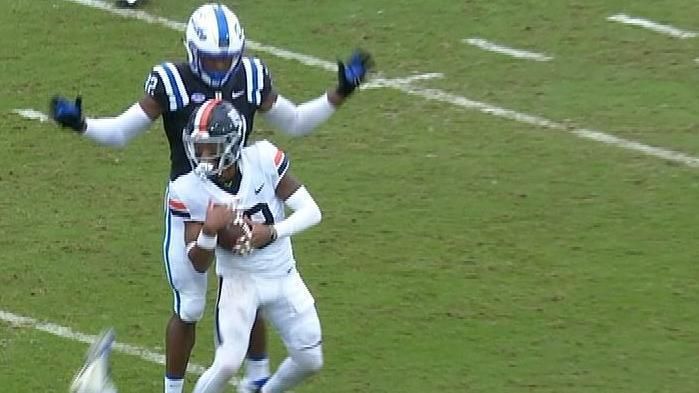 Michigan players jump on Michigan State logo after win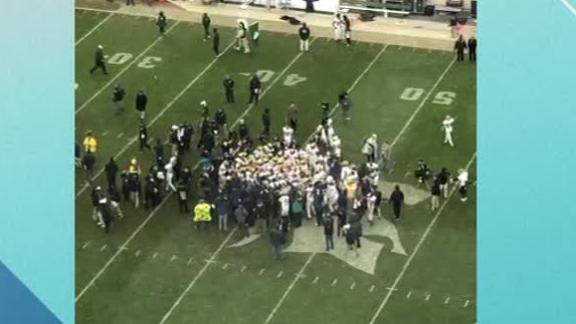 Michigan, Michigan State get heated during pregame
Some Michigan players impede Michigan State's pregame walk, and a Wolverines player kicks the Spartans logo at midfield.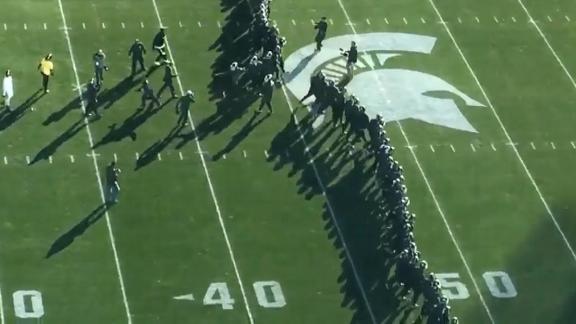 Tua Tagovailoa leaves game shaken up after 41-yard TD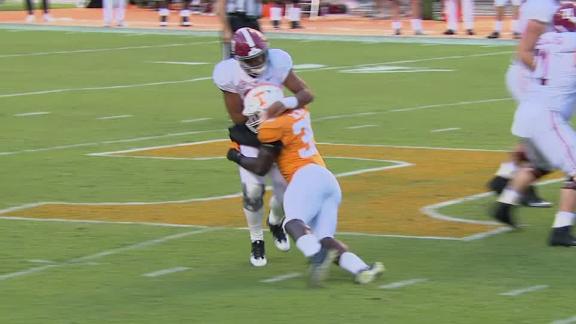 Customize ESPN
Marvin Gentry/USA TODAY Sports

From the expected (Alabama's dominance) to the unexpected (Texas' resurgence) and everything in between, here's what happened as we hit the season's midpoint.
Ryan Inzana

In 1999, the Sooners' offensive coordinator left a play sheet on the field to be discovered by the Longhorns, causing "pandemonium" and nearly engineering an upset.
Matt Bush/USA TODAY Sports

A player can appear in four games in a season without burning his redshirt, thanks to a new rule. We asked Power 5 coaches how this changes the college game.