Spruce Derden/USA TODAY Sports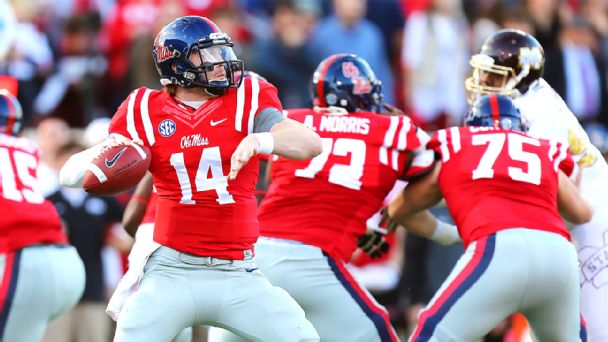 TCU Routs Ole Miss
TCU made an emphatic playoff case by dominating Ole Miss from the kickoff en route to a statement win over the Rebels. TCU 42, Ole Miss 3 »
HORNED FROGS DEFEAT REBELS, 42-3
PEACH BOWL COVERAGE
For full coverage of the TCU-Ole Miss matchup in the Chick-fil-A Peach Bowl, check out the Peach Bowl blog.
COLLEGE BOWL MANIA
Bowl season is in full swing. It's time to put your college football knowledge to the test. Check your entry
INDIVIDUAL TEAM LEADERS
Ole Miss Passing
Ole Miss Rushing
Ole Miss Receiving
TCU Passing
TCU Rushing
TCU Receiving

Find Tickets:
Buy College Football Tickets and all other Football Tickets at StubHub!

See all tickets