LOUISVILLE vs. WAKE FOREST
ESPN'S TAKE
Both teams came into the game well prepared and executed like the champions they are. For the first three quarters, Wake Forest did a great job of staying in front of Louisville's receivers and preventing big plays. The Demon Deacons kicking game kept Louisville pinned back. However, Wake's inability to get its offense going in the first half hurt them. They didn't establish a running game until the second half. Louisville forced Wake Forest into turning the ball over three times in Cardinal territory and Wake missed a 47-yard field goal to end the first half.

Wake's recipe for success all season was to hang with a team until the fourth quarter and then put it away. Things looked promising when the score was tied at 10 to start the final period, but Louisville quickly took charge. Cardinals quarterback Brian Brohm deserves a lot of credit; he's been accurate and clutch all season. If Brohm returns for his senior season, Louisville should be preseason top five pick. I was also impressed with the play of Wake QB Riley Skinner, a redshirt freshman who started the season No. 3 on the depth chart. When the ground game wasn't working, he stepped up and found the open receiver.

I can't say enough about the job both of these coaches did. Whenever you win more than 10 games in a season, you've done a tremendous job. Close bowl games like this one show how competitive college football is across the board and make a strong case for a playoff system. -- Jim Donnan


BOWL TRAVEL GUIDE
Plan a trip to your favorite team's big game with ESPN SportsTravel's Bowl Travel Guide.

Fantasy
Here's your chance to be the expert and pick the Bowl winners. Create your FREE entry and compete for a chance to win a home theater system.
College Bowl Mania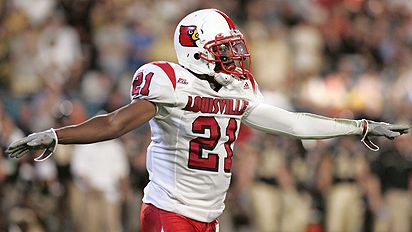 (Brian Tietz/US PRESSWIRE)
Redemption Song
William Gay might be best known for giving Rutgers a second chance to beat Louisville. But on Tuesday night, he afforded Wake Forest no such luxury. Gay's pivotal plays on defense helped Louisville win its first BCS bowl game.
Eric Adelson
ORANGE BOWL OVERVIEW
It was over when ...
---
Brock Bolen ran the ball in 18 yards for Louisville's last score of the game. The touchdown run put the Cards up 24-13 with less than six minutes left in the game.

Game ball goes to ...

---
Brian Brohm and Harry Douglas. Neither one scored, but both put Louisville in a position to score in the fourth quarter.

Stat of the game ...

---
+14. Wake Forest's dramatic improvement in 2006 can be attributed to turnover margin. The 2005 squad ranked 70th last year (-2). This season, the Deacons were tied for fourth (+14). Turnovers were a major reason for Wake's loss in the Orange Bowl.


SIMULATIONS FROM ACCUSCORE
Click here for individual projected statistics.