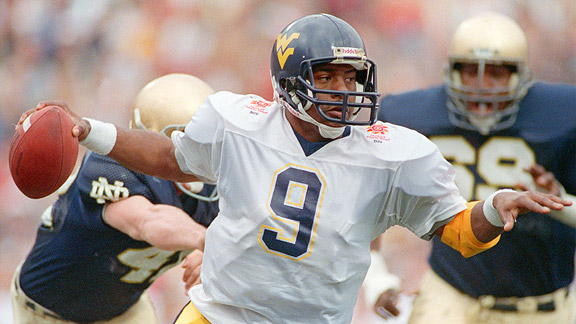 AP Photo/John Swart
38. Major Harris
Quarterback | West Virginia
Few players did more to put their schools back on the college football map than Harris, a dual-threat quarterback, who guided West Virginia to its first undefeated, untied season in 1988.
After leading the Mountaineers to an 11-0 record in '88, Harris & Co. lost to Notre Dame 34-21 in the 1989 Fiesta Bowl. Harris finished third in Heisman Trophy voting as a junior the next year.
He was selected in the 12th round by the Los Angeles Raiders in 1990, but never took a snap in the NFL. He played one season in the Canadian Football League and five more in the Arena League.
-- Mark Schlabach