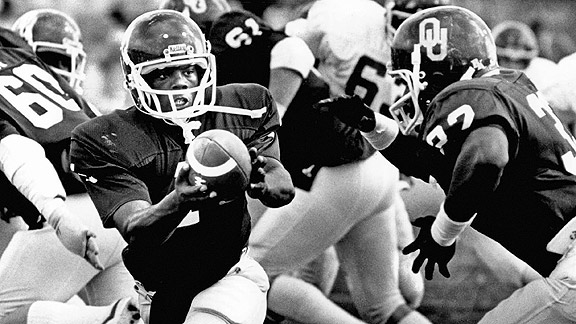 AP Photo/Jeff Taylor
34. J.C. Watts
Quarterback | Oklahoma
His name was Julius Caesar, and his game was similarly grandiose. Watts was part of a long line of athletic, entertaining wishbone operators for Barry Switzer, leading the Sooners to Orange Bowl victories in 1980 and '81.
At one point he was seventh on the Oklahoma depth chart at quarterback and he quit the team twice, but he came back and worked his way up to star status.
That didn't last as a professional. After playing in the Canadian Football League, Watts really made a name for himself -- he went from Baptist preacher to the U.S. House of Representatives, serving four terms.
-- Pat Forde