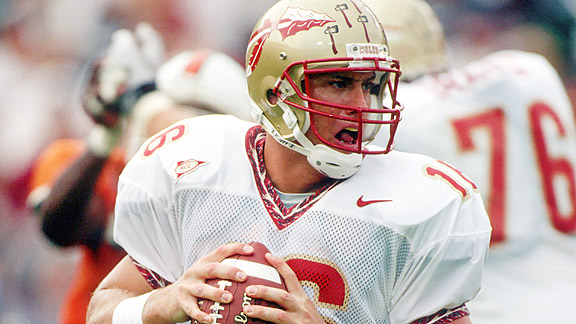 US Presswire
33. Chris Weinke
Quarterback | Florida State
He took his time getting to college football, playing minor league baseball from high school until age 25.
He made up for lost time, leading the Seminoles to the 1999 national title in a shootout with Virginia Tech and Michael Vick in the Sugar Bowl, then won the Heisman Trophy in 2000. Weinke threw for more than 4,000 yards as a senior and had a 32-3 record as a college starter, but his game did not translate easily to the pros.
The fourth-round pick spent one season as an NFL starter, going 1-15 with the Carolina Panthers in 2001. After that he was a career backup.
-- Pat Forde