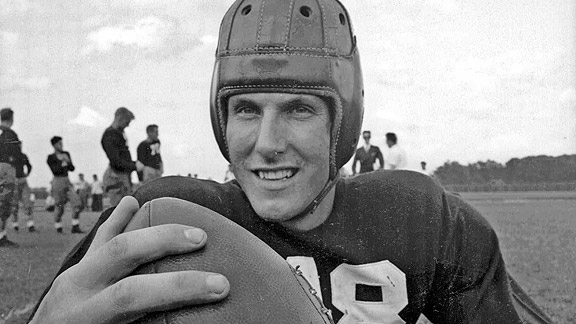 AP Photo
26. Angelo Bertelli
Quarterback | Notre Dame
In 1943, Bertelli became the first of Notre Dame's seven Heisman Trophy winners, even though he played in only six of 10 games during his senior season.
Bertelli helped the Irish average 43.5 points in their first six games. Then he was called to active duty by the Marine Corps and was in boot camp while the Irish finished off their national championship season.
Bertelli fought on Iwo Jima and Guam and was awarded a Bronze Star and Purple Heart for his service in World War II. He played three seasons in the All-America Football Conference before a knee injury ended his pro career.
-- Mark Schlabach