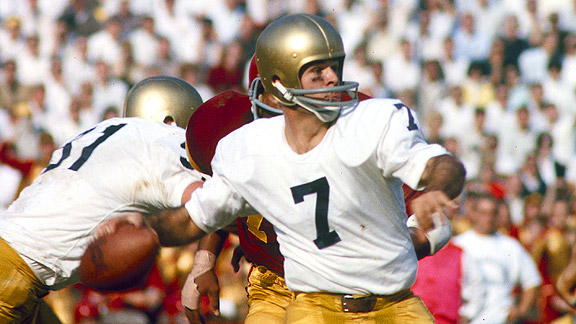 George Long/Getty Images
24. John Huarte
Quarterback | Notre Dame
Huarte might have been the most unlikely of Heisman Trophy winners.
He was injured for much of his sophomore season at Notre Dame in 1962 and didn't play enough in 1963 to even earn a school monogram. But as a senior in 1964, Huarte broke 12 school records en route to leading the Fighting Irish to a 9-1 record.
He was drafted by both the AFL's New York Jets and NFL's Philadelphia Eagles in 1965. Huarte chose the Jets and lost the starting job to fellow rookie Joe Namath. Huarte was a backup quarterback from 1966 to 1972.
-- Mark Schlabach