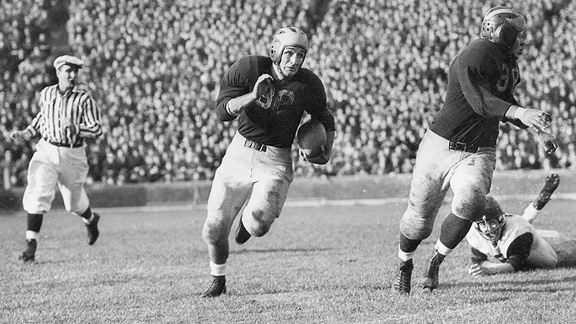 AP Photo
14. Tom Harmon
Running back | Michigan
Michigan senior halfback Tom Harmon not only won the 1940 Heisman Trophy, he broke the Big Ten career touchdown record held by Red Grange.
After Harmon became the first pick of the 1941 NFL draft, he told the Chicago Bears, "No, thanks," because he wanted to -- get this -- broadcast sports on the radio. World War II changed that plan.
After a harrowing career as a fighter pilot, Harmon played two seasons for the Los Angeles Rams. The five years between games proved too long an intermission. Harmon returned to broadcasting and life as a college football legend.
-- Ivan Maisel