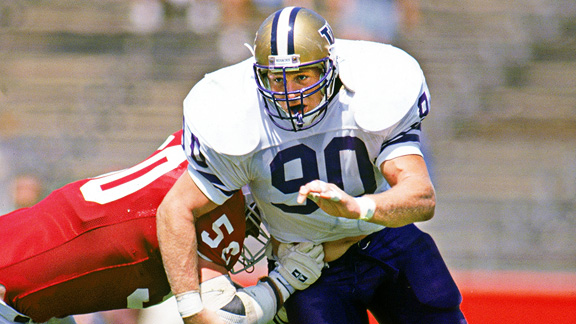 Bernstein Associates/Getty Images
12. Steve Emtman
Defensive tackle | Washington
Emtman was unblockable in 1990 and 1991 when he led the Huskies to consecutive Rose Bowl victories and a national title. An All-American, he finished fourth in Heisman voting while winning both the Lombardi Award and Outland Trophy.
He was drafted No. 1 overall by the Indianapolis Colts, and while Emtman is often listed as a "bust," injuries derailed his career: He blew out both knees and ruptured a disc in his neck.
At age 27, his career ended with just 134 tackles, eight sacks and a 90-yard interception return.
-- Ted Miller