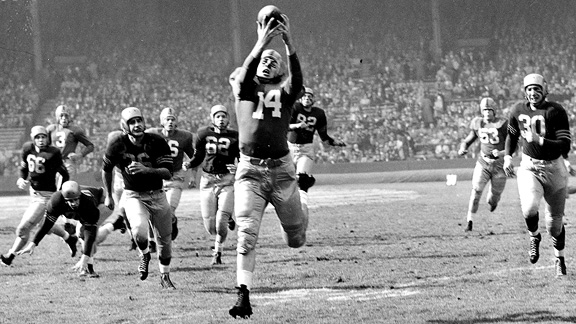 AP Photo
11. John Lattner
Running back | Notre Dame
One of the most versatile players in Notre Dame history, the Irish lost only three games in three seasons with Lattner practically doing everything.
He scored 20 touchdowns and 120 points in his college career and won the Maxwell Trophy as college football's best player in 1952 and '53. He won the Heisman Trophy in '53, even though he didn't lead the Irish in rushing, passing, receiving or scoring.
A first-round selection of the Pittsburgh Steelers in the 1954 NFL draft, Lattner played only one season with them before entering the Air Force. He injured a knee in a military football game and never played pro football again.
-- Mark Schlabach