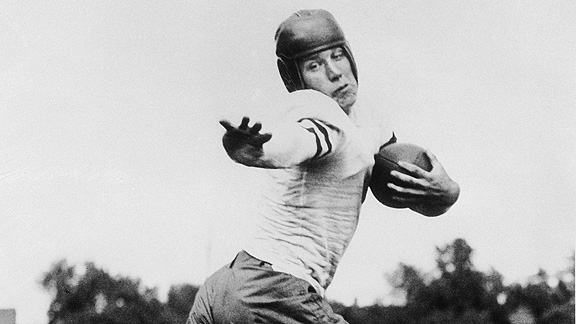 AP Photo
10. Jay Berwanger
Running back | Chicago
In 1935, the Downtown Athletic Club honored University of Chicago back Jay Berwanger as the best player east of the Mississippi. The next year, the DAC renamed the award in honor of John Heisman and included the whole country.
The Philadelphia Eagles took Berwanger with the first pick of the 1936 NFL draft and delivered the rights to Chicago Bears coach/owner George Halas. But the local hero didn't want to play professionally.
Berwanger wanted to start a business career. So Berwanger asked Halas for a two-year, $25,000 contract in the depths of the Depression. Halas, as Berwanger hoped, said no.
-- Ivan Maisel