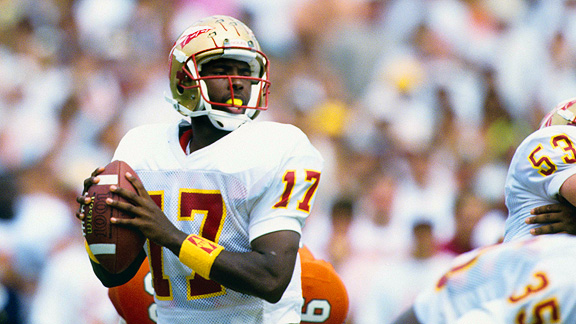 US Presswire
9. Charlie Ward
Quarterback | Florida State
Bobby Bowden coached more than two dozen All-Americans and a plethora of future NFL players while at Florida State. He often said none of them were as good as Ward, who led the Seminoles to their first national championship in 1993.
After struggling under center during his first season, the Seminoles moved Ward into the shotgun and the rest is history. In 1993, he won the Heisman Trophy and Maxwell Award as college football's best player, completing 69.5 percent of his passes for 27 touchdowns with four interceptions.
He never played football again, opting for an NBA career instead of playing in the NFL.
-- Mark Schlabach