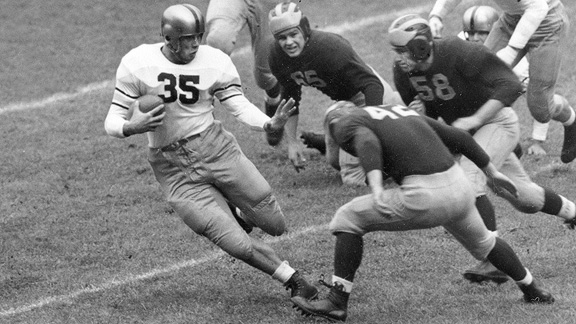 AP Photo
5. Doc Blanchard
Running back | Army
Doc Blanchard, the Mr. Inside to Glenn Davis' Mr. Outside, won the 1945 Heisman Trophy as a junior. Coach Red Blaik called him "the finest fullback Army or, perhaps, any college team ever had."
Blanchard requested leave after the 1946 season to play pro football. The U.S. Army denied it.
Blanchard's three-year commitment to the Army became a career. He flew missions for the next 25 years, including in the Korean and Vietnam wars. The closest he came to returning to the football field was as an assistant coach at his alma mater and at Air Force.
-- Ivan Maisel