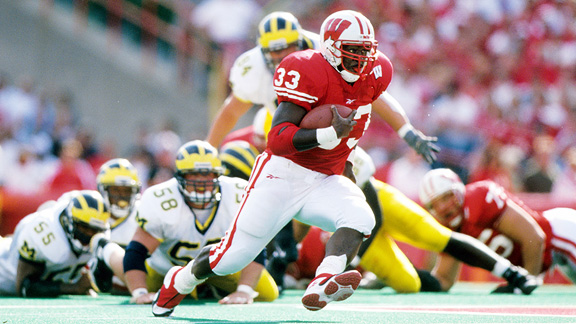 US Presswire
4. Ron Dayne
Running back | Wisconsin
No one covered more ground than The Great Dayne, who still holds the FBS career rushing record with 6,397 yards (7,125 including bowl games). Dayne won the Heisman in 1999 and earned All-America honors in three of his four seasons.
He racked up 2,109 rush yards and 21 touchdowns as a true freshman and eclipsed 1,400 rush yards each year. Dayne twice earned Rose Bowl MVP honors and averaged 120.3 yards against ranked teams.
Selected No. 11 overall in the 2000 draft, Dayne never rushed for more than 773 yards in seven NFL seasons.
-- Adam Rittenberg