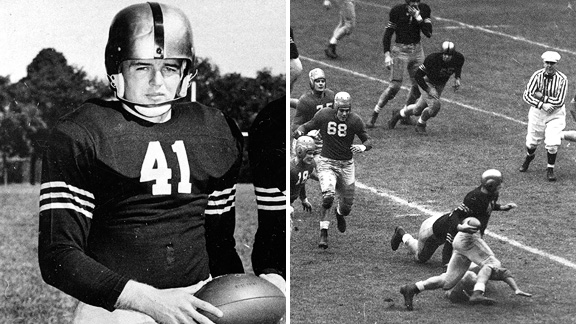 AP Photo/Getty Images
2. Glenn Davis
Running back | Army
Some time after Army halfback Glenn Davis won the 1946 Heisman, his college coach, Red Blaik, said, "Anybody who ever saw Davis carry a football must realize there could not have been a greater, more dangerous running halfback in the entire history of the game."
Davis hurt his knee while filming a movie about him and teammate Doc Blanchard.
After three years in the Army, Davis played for the Los Angeles Rams. He made the Pro Bowl as a rookie. He retired a year later. Between the knee injury and the rust, Davis was no longer Mr. Outside.
-- Ivan Maisel