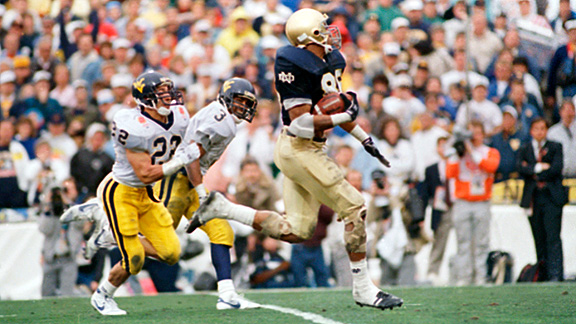 AP Photo/Rob Schumacher
46. Derek Brown
Tight end | Notre Dame
He announced his career like a bolt of lightning, recording touchdowns on his first two collegiate catches as a true freshman and playing a key role on Notre Dame's 1988 national championship team.
He started 37 straight games for the Irish, finishing as an All-American as a senior.
The New York Giants selected him with the No. 14 overall pick in the 1992 NFL draft, but Brown bounced around during his eight years in the pros. He finished with 43 career catches for 401 yards and just one touchdown in the NFL.
-- Brian Bennett