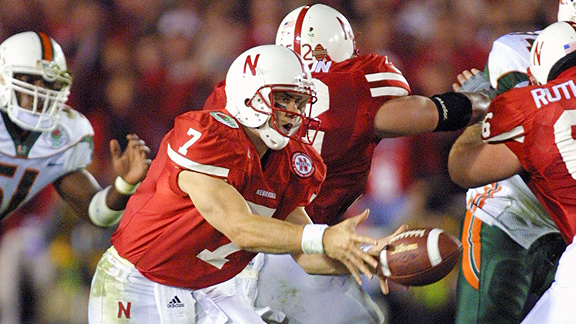 Stephen Dunn/Getty Images
41. Eric Crouch
Quarterback | Nebraska
He ran his way into the Cornhuskers record books, and a reception (63 yards for a touchdown against defending national champion Oklahoma) helped him win the 2001 Heisman Trophy.
It was the passing part of the equation that kept Crouch from ever playing a regular-season NFL game. An option quarterback who stands just 6 feet tall, Crouch was a long shot to make the transition to the pros -- which is why he was drafted as a wide receiver.
But they'll always love him in Nebraska, where he became just the fourth player in college history to run and pass for more than 3,000 yards in his career.
-- Pat Forde