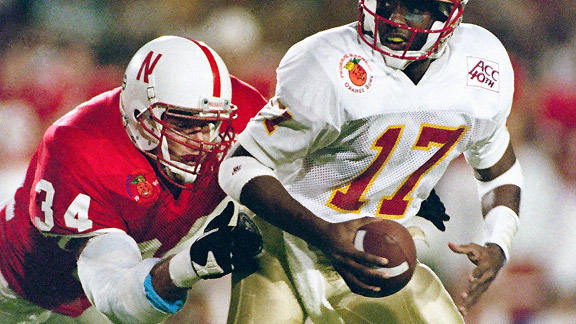 AP Photo/Hans Deryk
31. Trev Alberts
Linebacker | Nebraska
Alberts forever won the hearts of Nebraska football fans when he played in the 1994 Orange Bowl with a dislocated right elbow.
Against No. 1 Florida State, Alberts had three sacks in the Cornhuskers' 18-16 loss in the national championship game. He was Nebraska's first Butkus Award winner as the country's top linebacker in 1993, after finishing his senior season with 96 tackles and 15 sacks, which tied a school record.
The fifth choice in the 1994 NFL draft by the Indianapolis Colts, Alberts played parts of only three seasons because of injuries.
-- Mark Schlabach