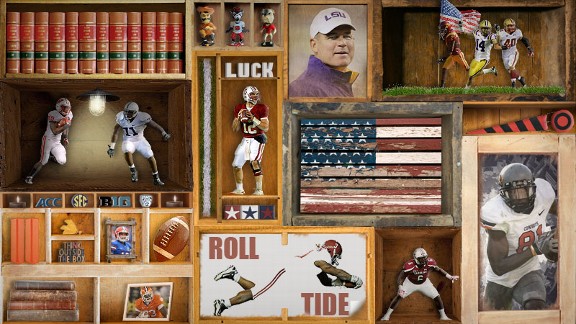 Rob Booth/ESPN.com
Country's Greatest Hits
The Southeastern Conference supplied 100 percent of the Allstate BCS Championship Game teams but a mere 44 percent of the ESPN All-America team. Some may see this as progress.
Alabama leads all comers with four players, two on each side of the ball. LSU has three, and Oklahoma State, Stanford and Georgia have two each.
The defense is a 3-4, the result of an outstanding number of linebackers this season. The secondary features three corners, but the Honey Badger proved this season he is as comfortable at safety or nickel as he is at his native position. We picked him at corner, but he made just as strong a case for kick returner.
-- Ivan Maisel