Auto Update:

On
Sponsored Headlines
Now
Matt Bowen
@
From ESPN Mag — Our Ultimate College Football Playoff preview...Matchups, playbook diagrams, stats, predictions & m… twitter.com/i/web/status/9…
Adam Rittenberg
ESPN Staff Writer
Hearing that BYU is hiring LSU offensive line coach Jeff Grimes as its new offensive coordinator, replacing Ty Detmer. Weber State offensive coordinator Fesi Sitake also could join the BYU staff to coach a position group. Football Scoop first reported the Grimes move.
Kyle Bonagura
ESPN Staff Writer
Mike Marlow, the deputy AD at Washington State, has been named the athletic director at Northern Arizona. Marlow has been at WSU since 2010 and is former AD Bill Moos' longtime No. 2, but did not appear to get significant consideration to replace Moos after he left for Nebraska.
chad millman
@
Just some utility here: the dates, times, tv network, spreads and totals for every cfb bowl game, plus a quick take sportsinsights.com/blog/college-f…
ESPN CollegeFootball
@
Which teams have the edge in the playoff? @Mark_Schlabach answers that and more in the @EdwardJones… twitter.com/i/web/status/9…
chad millman
@
Incredibly psyched that Lauren Joffe, aka @thespinzone, joins @ActionNetworkHQ. Her CFB Dead To Me list is awesome sportsinsights.com/blog/five-team…
Kyle Bonagura
ESPN Staff Writer
Arizona State defensive coordinator Phil Bennett will not remain with the program. "While I would have liked for [Bennett] to remain on the coaching staff, I do appreciate the fact that he has chosen not to stay based upon family reasons," coach Herm Edwards said in a statement. "Family always comes first and right now he needs to turn his attention to that. My top priorities right now going forward are to solidify our recruiting class and to assemble a defensive coaching staff. Both objectives are moving along quite well."
ESPN CollegeFootball
@
Got a question for ESPN college football writer @Mark_Schlabach? Send it in and it could be answered in this week… twitter.com/i/web/status/9…
Tom Luginbill
@

@Ianfitzespn @CoachGundy Nobody puts Gundy in a corner!!
Adam Rittenberg
ESPN Staff Writer
Colorado State athletic director Joe Parker receives a new five-year contract through 2022. His salary increases to $400,000. Parker oversaw the opening of CSU's new football stadium, renegotiated the school's Under Armour deal and is regarded as one of the top ADs in the FBS.
ESPN CollegeFootball
@
Devin Hester retired today. But moments like this will live forever. pic.twitter.com/WhxePJ5EWk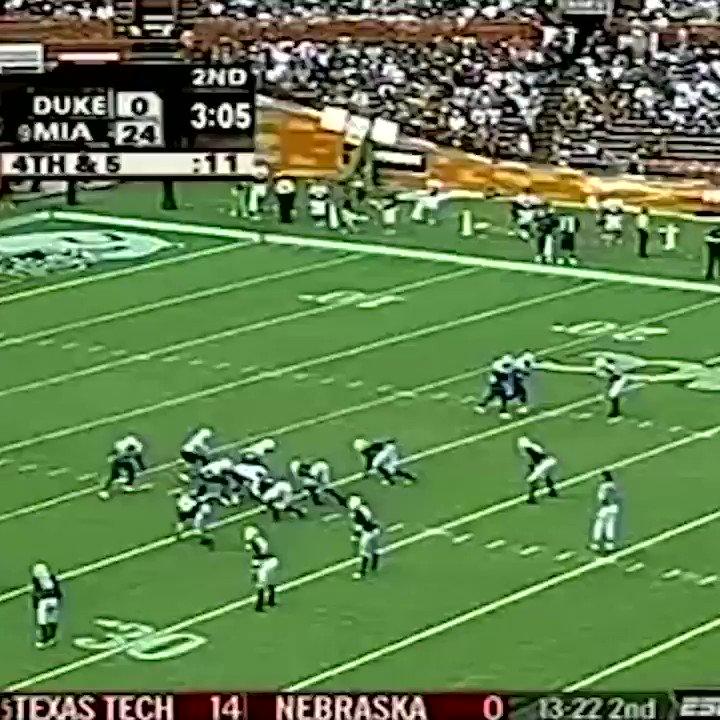 Adam Rittenberg
ESPN Staff Writer
Washington State All-America defensive lineman Hercules Mata'afa has been named the 2017 Polynesian College Football Player of the Year, announced by the Polynesian Football Hall of Fame. Mata'afa, the AP Pac-12 defensive player of the year, recorded 21.5 tackles for loss, 9.5 sacks, two forced fumbles and a fumble recovery. He follows Colorado's Sefo Liufau, Notre Dame's Ronnie Stanley and Oregon's Marcus Mariota as recipients of the award.
ESPN CollegeFootball
@
The regular season is over, and every college football honor has been distributed. Except one. es.pn/2yhVaU8