LITTLE ROCK, Ark. (AP) _ Arkansas lawmakers voted Thursday to exempt college sporting events from a new state law that greatly expands where concealed handguns are allowed, moving quickly to address concerns about the sweeping gun rights measure leading to armed spectators at stadiums and arenas.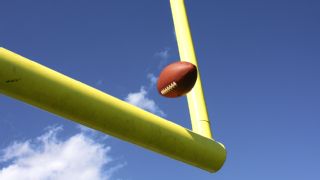 The Arkansas Senate voted 22-10 to add the exemption to a new state law that Gov. Asa Hutchinson signed Wednesday allowing concealed handguns at colleges, government buildings, some bars and even the state Capitol. It allows people to carry in the locations if they complete eight hours of active-shooter training.
The change, which now heads to the House, also would exempt the University of Arkansas for Medical Sciences and the state hospital from the gun rights expansion.
The law as-is would let guns into Razorback Stadium while umbrellas remain banned. The lawmaker who called for the sports exemption noted that there's already police and security on hand for stadium and arena events.
"It's one of those areas where I don't think the value offsets the risk," Republican Sen. Jim Hendren, the Senate majority leader, said before the vote. "There's alcohol, there's people getting excited and so probably I think most people agree that maybe this is one of those areas we ought to think about before we expand the privileges."
The law takes effect Sept. 1, but Arkansas residents likely won't be allowed to carry concealed weapons into the expanded locations until early next year. The law gives Arkansas State Police until January to design the additional training that will be required.
More than 220,000 people have concealed handgun licenses in Arkansas. The legislation originally was intended to only allow faculty and staff to carry concealed handguns at college campuses, but the bill expanded as it hit roadblocks in the legislature. The lawmaker behind the expanded concealed gun law said the exemptions approved by the Senate would undermine that measure.
"It will kill the campus carry bill we just passed,'' Republican Sen. Trent Garner said.