LSU wins SEC Champ, Finnegan wins all-around
LSU Gymnastics wins its third consecutive SEC Championship and Sarah Finnegan wins the individual title with a score of 39.800.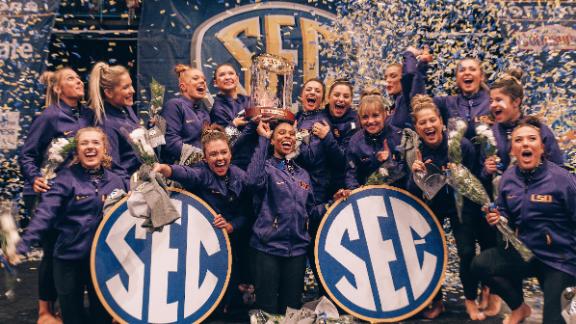 Haff records career-high 15 strikeouts
Sophomore Mary Haff's phenomenal performance leads No. 18 Arkansas to a 1-0 victory over No. 5 Tennessee.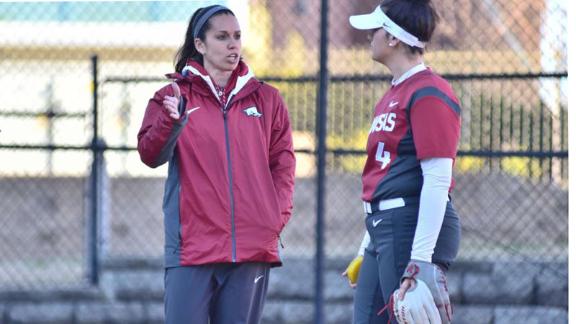 NCAA Men's Baseball
Bulldogs snap Tigers' 15-game win streak
No. 4 Mississippi State blows out No. 12 Auburn 15-2 to even the series.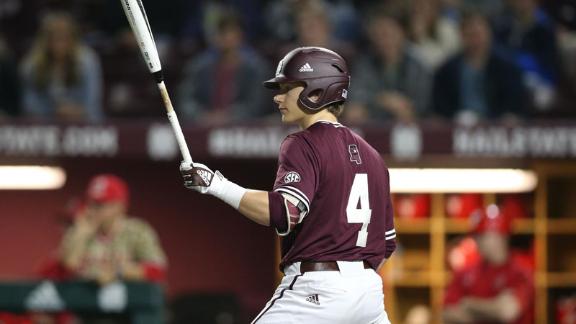 NCAA Men's Baseball
Alabama evens series vs. No. 9 Arkansas
Junior Kolby Robinson breaks down the Crimson Tide's offensive firepower and what it would mean to win a series vs. the Razorbacks.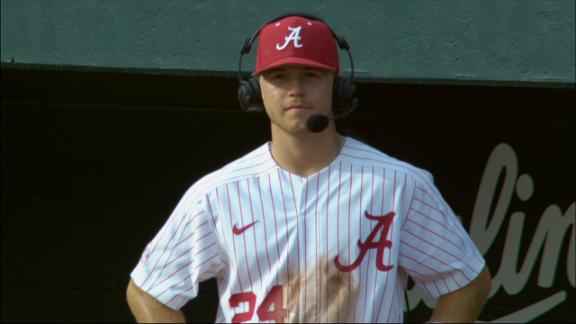 NCAA Men's Baseball
Rebels shut out Tigers to even series
Freshman Doug Nikhazy says he stayed level-headed in his first SEC start to lead No. 20 Ole Miss to a 3-0 victory over Missouri.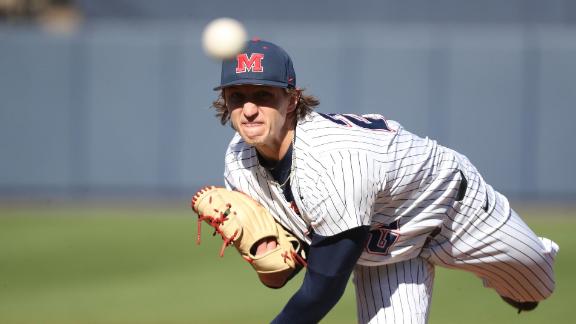 NCAA Men's Baseball
No. 18 Aggies clinch road series
Sophomore Asa Lacy records 13 strikeouts to lead Texas A&M to a 9-3 victory over Kentucky.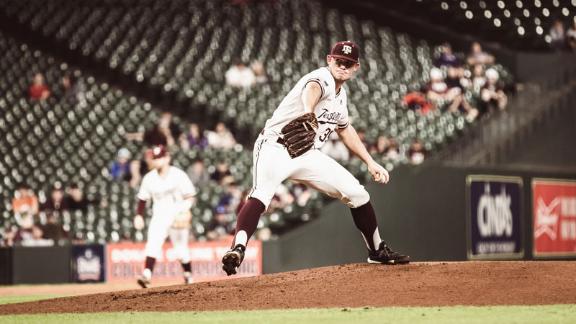 Tigers clinch series against No. 14 Wildcats
Mizzou defeats Kentucky 11-8 to win its first back-to-back series in the SEC since 2016.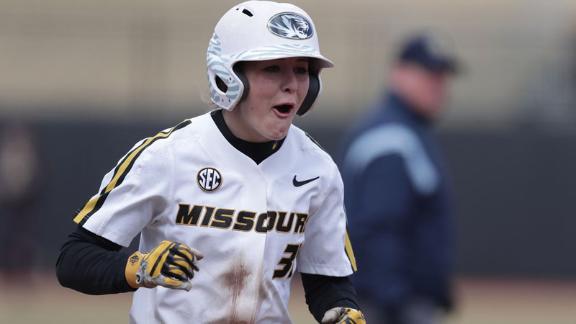 NCAA Men's Baseball
No. 6 Vanderbilt secures sweep vs. No. 14 Florida
The Commodores earn their first weekend sweep in over a decade vs. the Gators, defeating Florida 14-4 at home.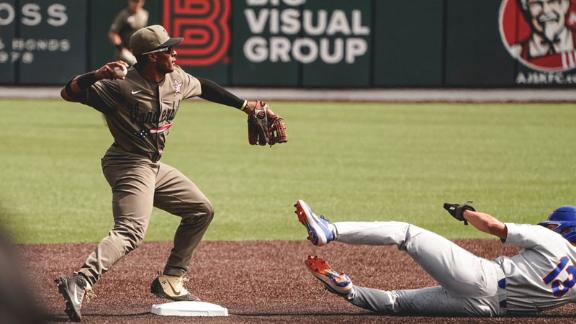 NCAA Men's Baseball
No. 8 Georgia shuts out No. 11 LSU
Bulldogs pitcher C.J. Smith talks about his aggressiveness vs. the Tigers and the importance of coming back strong after a Game 1 loss.

NCAA Women's Hockey

NCAA - Other
NCAA Men's Baseball
No. 6 Vanderbilt tops No. 14 Florida 15-2
Senior Ethan Paul tallies a career-high five of the Commodores' 19 hits to claim the series over the Gators.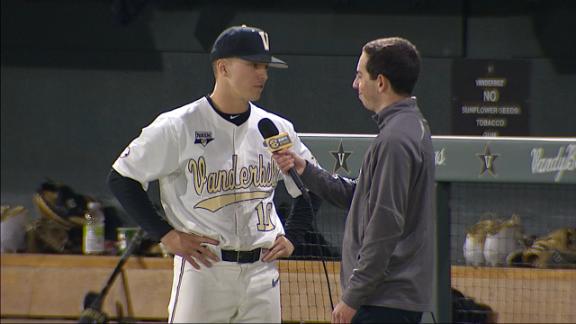 NCAA Men's Baseball
No. 9 Razorbacks roll past Tide 12-3
Sophomore Heston Kjerstad says Arkansas had the best-swing mentality as he drove in four runs to lead the Hogs to victory over Alabama.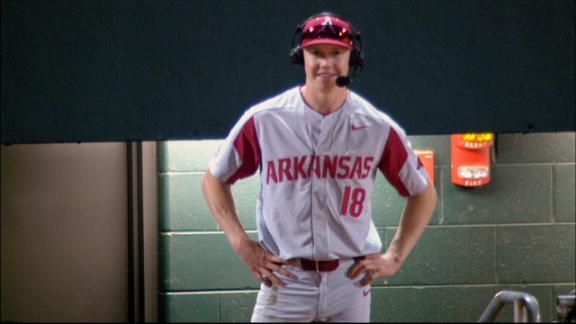 NCAA Men's Baseball
Tigers bust Bulldogs' winning streak
No. 11 LSU only needs three hits against No. 8 Georgia, beating the Bulldogs 1-0 and snapping their 10-game win streak.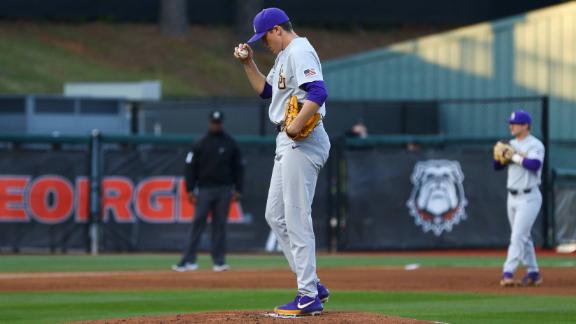 NCAA Men's Baseball
Missouri knocks off No. 20 Ole Miss
Pitcher Jacob Cantleberry discusses how the Tigers competed against the Rebels and his experience so far in Columbia.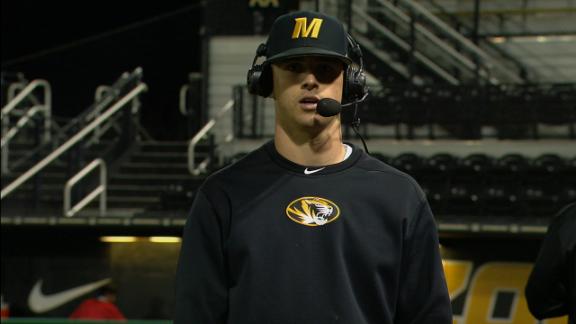 NCAA Men's Baseball
No. 18 Texas A&M rallies past Kentucky
The Wildcats jump out to a 3-0 early lead but the Aggies' offense eventually finds its rhythm en route to a 5-3 victory.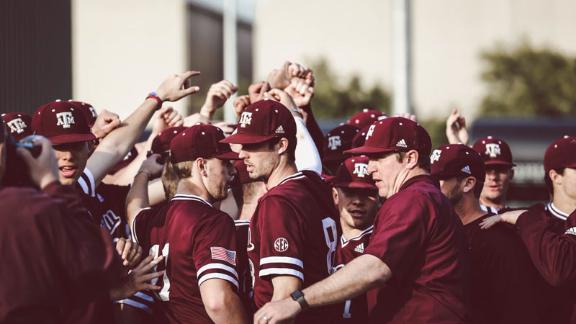 No. 6 LSU rallies past No. 15 UGA
Senior Shemiah Sanchez notches her third grand slam of the year, the most by a Tiger in a single season in LSU history.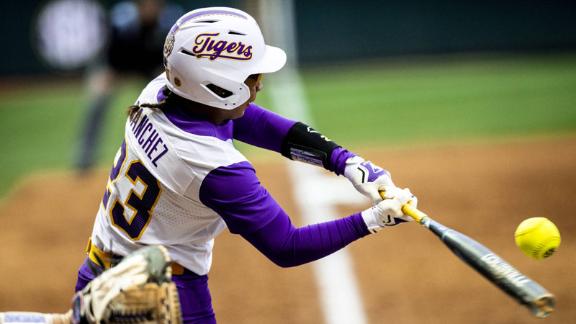 Tigers outlast Wildcats in extra innings
Sophomore Brooke Wilmes comes through with a two-RBI double in the eighth inning to lead Mizzou to a 10-8 victory over No. 14 Kentucky.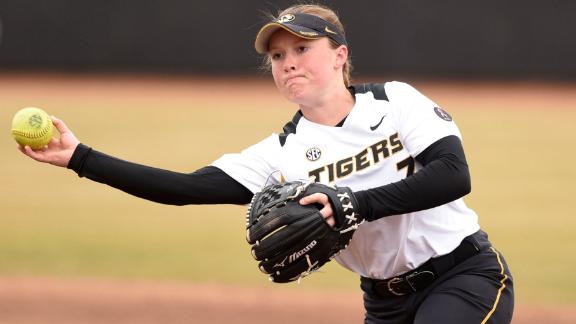 No. 3 Alabama pushes win streak to 32
The Crimson Tide extend the best start in SEC softball history, defeating Texas A&M 13-3 on the road.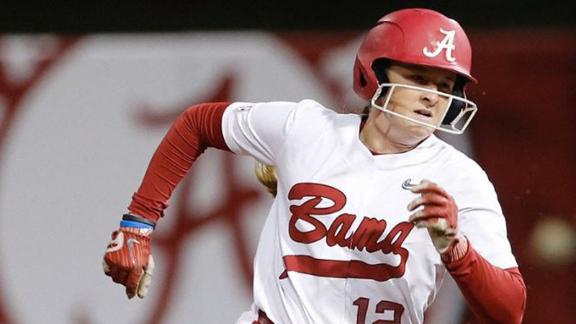 No. 5 Lady Vols take down No. 18 Hogs
Freshman Ashley Rogers leads Tennessee to a 6-4 win over Arkansas with 10 strikeouts in five-plus innings of work.
Streeter Lecka/Getty Images

Check out which teams won every men's and women's fall championship and where they stand in the current Capital One Cup standings.
Customize ESPN