Missouri powers past Missouri State 8-2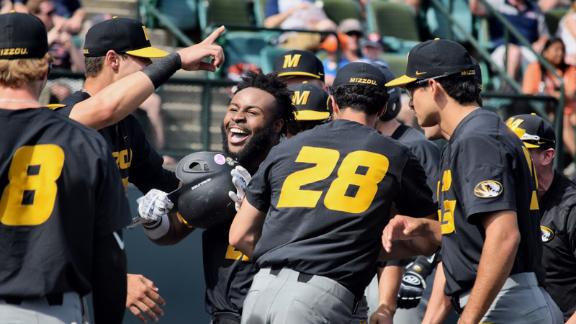 NCAA Men Baseball
Mississippi State rallies past No. 6 Ole Miss 7-6
Bulldogs infielder Luke Alexander discusses his mindset at the plate before his game-winning double to give MSU its fourth straight win.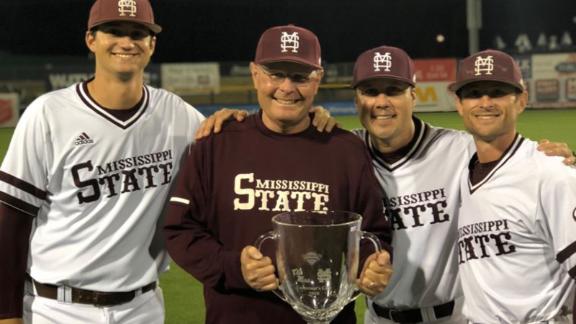 NCAA Men's Baseball
No. 7 Arkansas downs No. 4 Texas Tech 5-1
The Hogs score five runs in the first two innings and lean on their strong pitching to coast to a victory over the Red Raiders.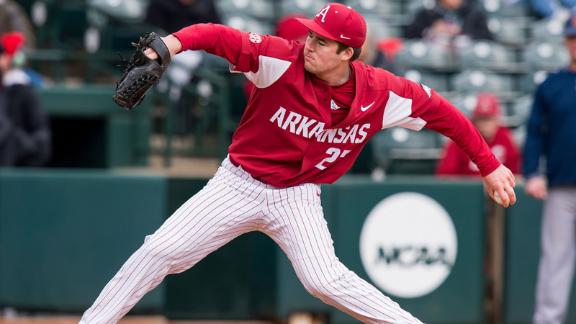 NCAA Men's Baseball
No. 18 Texas A&M breezes past Abilene Christian 8-2
The Aggies pull away after a four-run seventh inning and defeat the Wildcats for their 30th win of the season.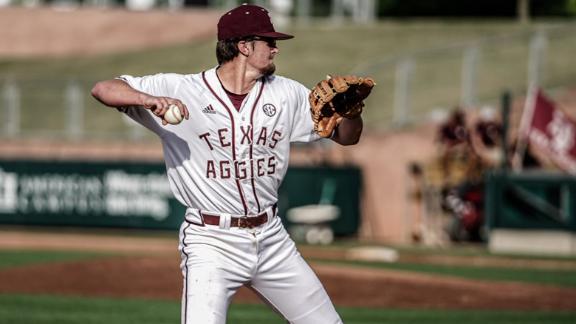 NCAA Men's Baseball
Alabama outlasts Troy 4-3
The Crimson Tide score four runs in the first inning to grab an early lead and hold on for a victory over the Trojans.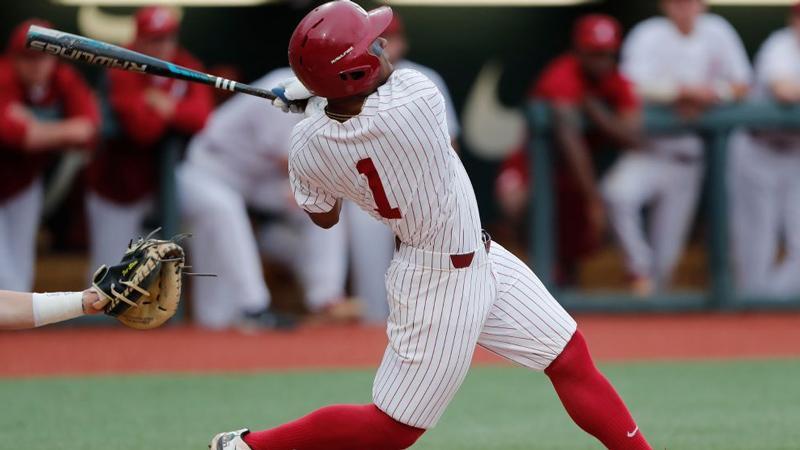 NCAA Men's Baseball
No. 22 Auburn beats Samford 7-2, keeps win streak alive
The Tigers grab their sixth straight victory after scoring seven runs on 10 hits against the Bulldogs.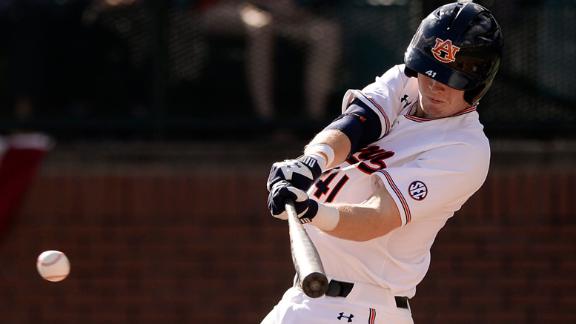 No. 14 LSU tops South Alabama 4-0
Senior pitcher Carley Hoover throws her first no-hitter of the season as the Tigers secure a victory over the Jaguars.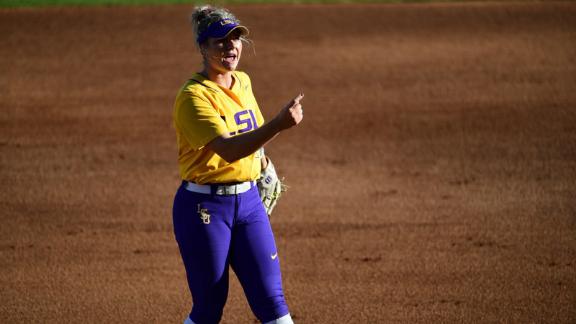 NCAA - Other
NCAA - Other
Crimson Tide's Osorio efficient in win over Lady Vols
Alabama senior pitcher Alexis Osorio discusses her impact vs. Tennessee and the overall energy from the team.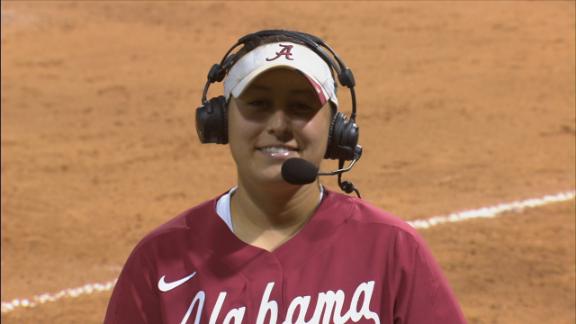 NCAA Men's Baseball
Florida pitchers share strong bond
SEC Network's Kyle Peterson speaks with UF pitchers Brady Singer and Jackson Kowar about their relationship on and off the field.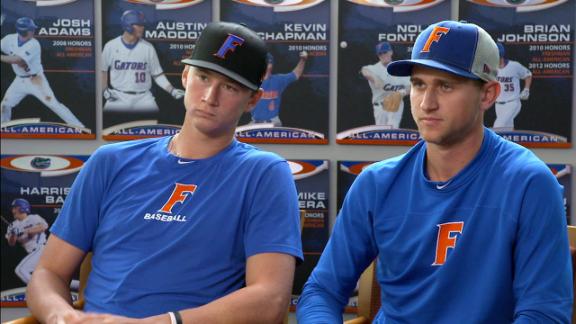 College softball players profess love for their gloves
College softball players from around the country talk about the special bonds they have with their softball gloves.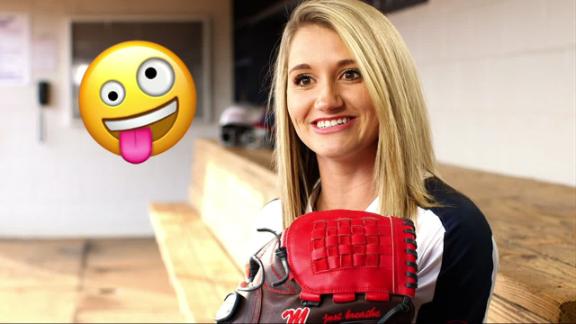 UCLA holds off Washington to sweep series
No. 3 UCLA tops No. 1 Washington 1-0 as pitchers Selina Ta'amilo and Rachel Garcia combine for a three-hit shutout.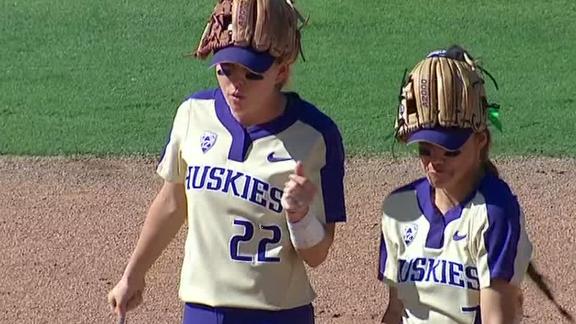 Rally Cap picks this week's captains
Rally Cap's David Dellucci and Kayla Braud make their choices for the week's top baseball and softball players.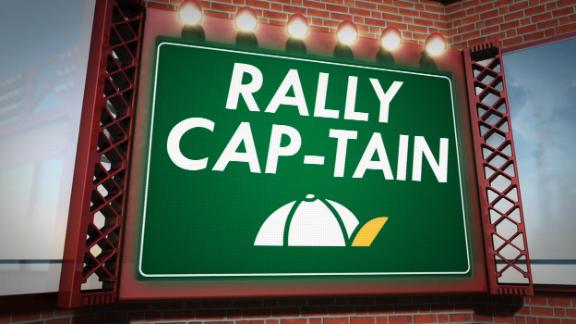 Braud: South Carolina softball 'the real deal'
Rally Cap's Kayla Braud shares her insight on how the Gamecocks have become one of the best teams in the SEC.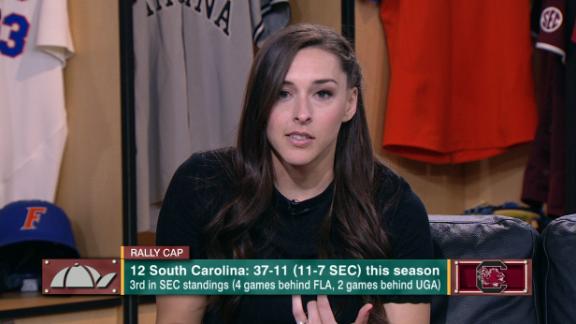 No. 5 Gators playing at elite level
Rally Cap's Dari Nowkhah and Kayla Braud break down how impressive the Florida softball team has been this season.
NCAA Men's Baseball
Best off-field moments in SEC
The Rally Cap crew looks back at some of the best off the field moments from another week of baseball and softball action.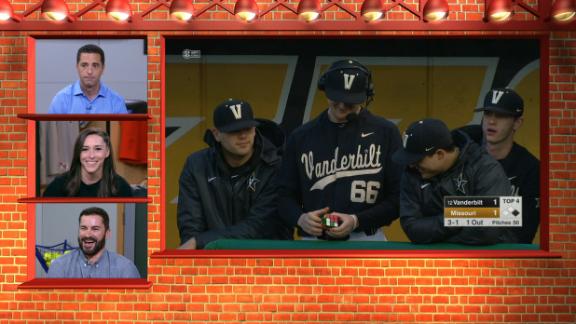 NCAA Men's Baseball
Bulldogs believing in each other at right time
Rally Cap's Dari Nowkhah and David Dellucci discuss Mississippi State's improvement throughout the season.
NCAA Men's Baseball
Top 5 plays around the SEC
Rally Cap ranks the most outstanding catches and plays from softball and baseball matchups this week.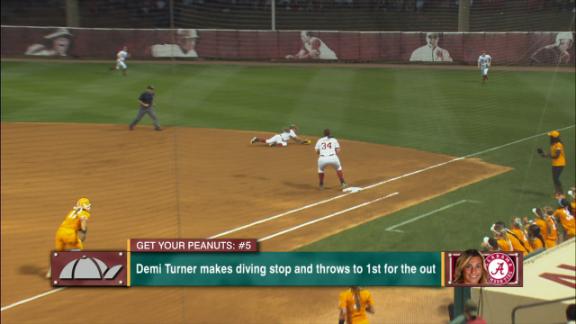 No. 9 Texas A&M shuts out No. 15 LSU 6-0
Sarah Hudek and Riley Sartain both hit home runs to help the Aggies pull away from the Tigers and prevent a series sweep.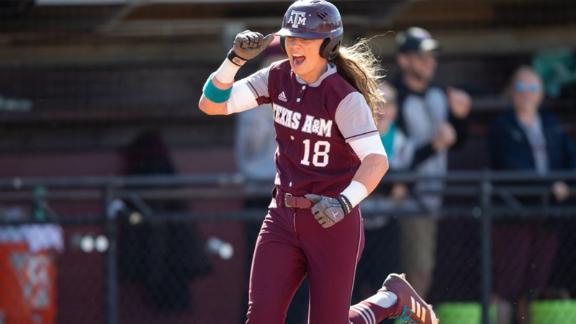 NCAA Men's Baseball
South Carolina rallies to defeat No. 21 LSU 8-6
The Gamecocks score eight runs in three innings to come from behind and complete a series sweep over the Tigers.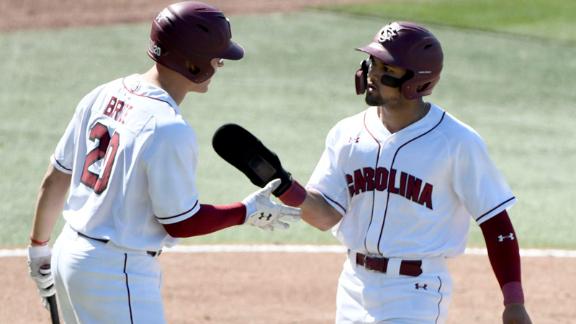 Contreras helps Vandy secure SEC title
Junior Fernanda Contreras discusses what it took for the Commodores to win the championship and the strong support system she has in her family.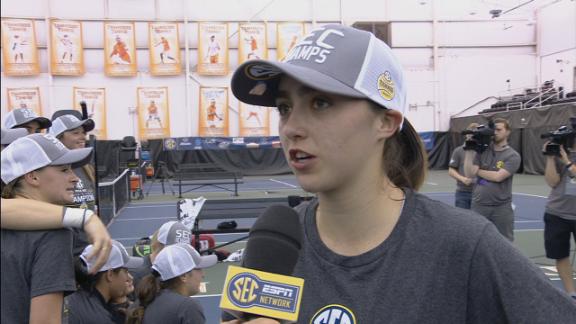 Tennis
Macdonald gives team 'unbelievable credit' in title win
Vanderbilt women's tennis head coach Geoff Macdonald recaps the Commodores' third SEC title in four years and looks ahead to the NCAA tournament.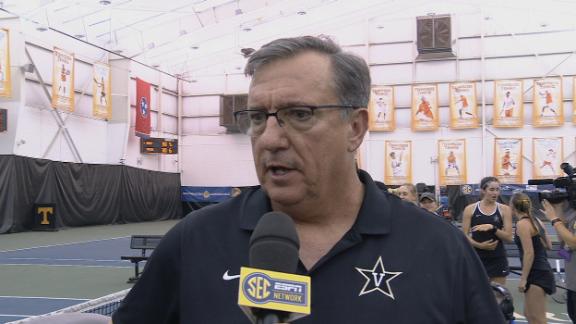 Streeter Lecka/Getty Images

Check out which teams won every men's and women's fall championship and where they stand in the current Capital One Cup standings.
Customize ESPN