Florida beats Stanford in five sets.
Florida loses a two-set lead but plays strong in the fifth to defeat Stanford and will face Nebraska in the National Championship match on Saturday.
No. 2 Florida wins five-set thriller vs. No. 3 Stanford.
The Gators take down the Cardinal 3-2 to move on and face No. 5 Nebraska in the 2017 NCAA Volleyball Championship Final.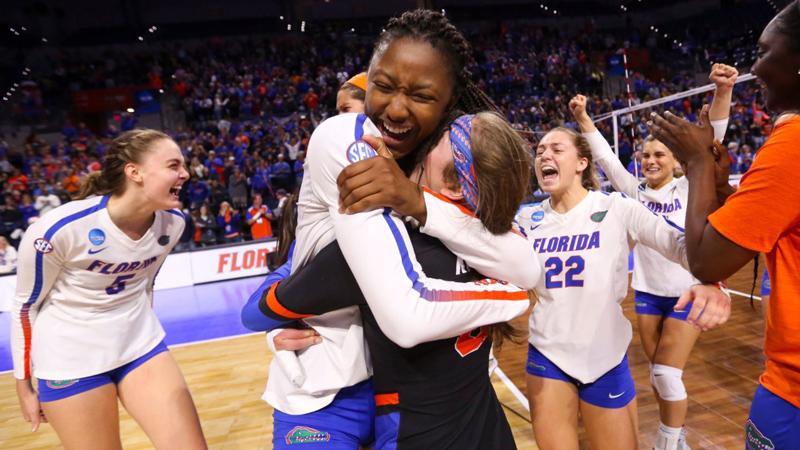 Florida celebrates after advancing to championship match.
Florida's Rachael Kramer gets the kill for the match-winning point to propel the Gators to their second National Championship appearance.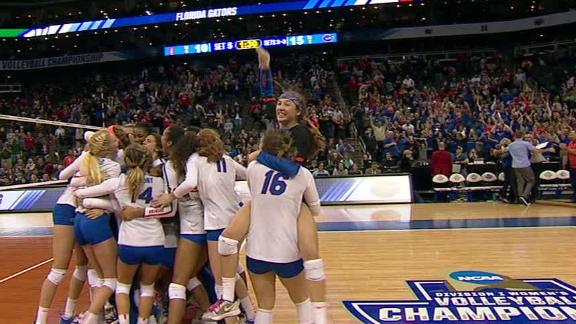 Stanford rallies to force fifth set.
After dropping the first two sets, Stanford responds and finishes the fourth set to tie the match with an easy tip over the net.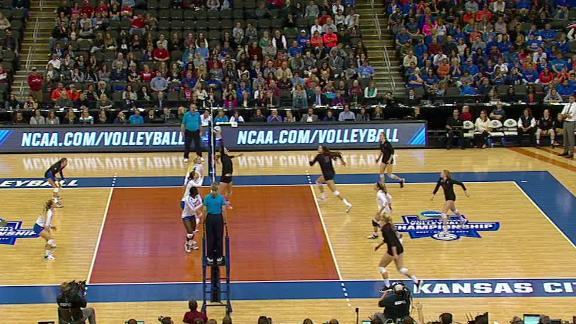 Florida takes two-set lead.
No. 2 Florida wins the second set 25-21 as Mia Sokolowski's spike gets hit out of bounds by Stanford.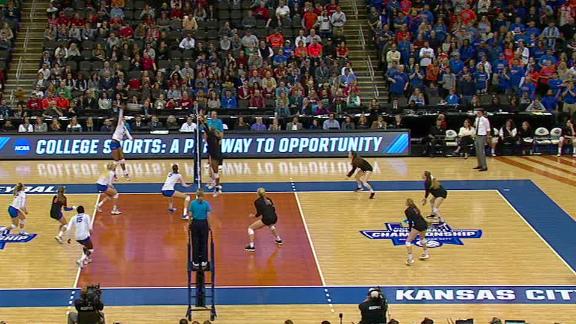 Nebraska advances to championship match.
No. 5 Nebraska needs five sets to top No. 1 Penn State for the seventh consecutive time.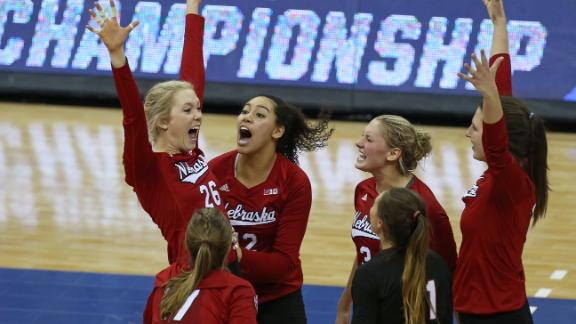 Foecke: 'We played a great team game.'
Nebraska outside hitter Mikaela Foecke explains how the Huskers overcame adversity to come together at key moments to pull through in a five-set win over Penn State.
Nebraska finishes Penn State in the fifth.
Kelly Hunter's kill at the net gives Nebraska a 15-11 victory over Penn State in the fifth set, sending the Cornhuskers to the National Championship match.
Nebraska wins rally to take fourth set.
In a wild back-and-forth exchange, Nebraska gets the point to win the fourth set 28-26.
Penn State closes second set with block.
No. 1 Penn State takes the second set against No. 5 Nebraska with a block from Tori Gorrell and Abby Detering at the net.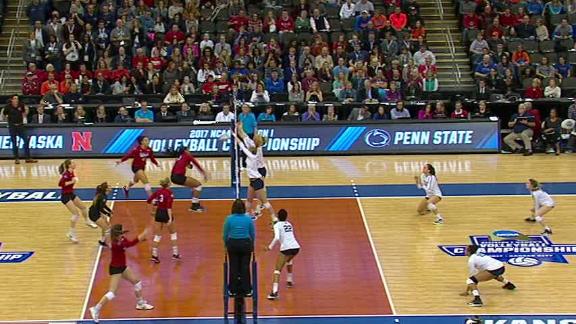 Incredible volleyball kick saves of 2017.
Women's volleyball saw many great plays, but kick saves seemed to be a theme this year. Check out which kick saves topped the list.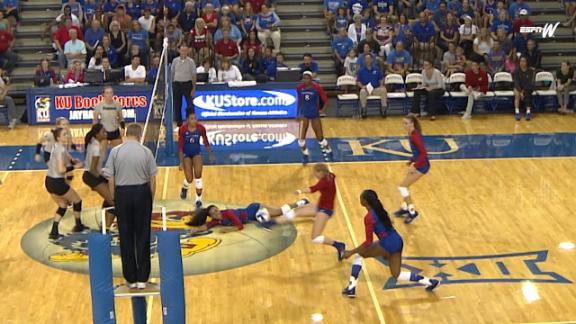 McRoberts: Very confident in our team.
Ole Miss head coach Steven McRoberts speaks about the Rebels earning the 3-0 win vs. Texas Tech to take home the NIVC title.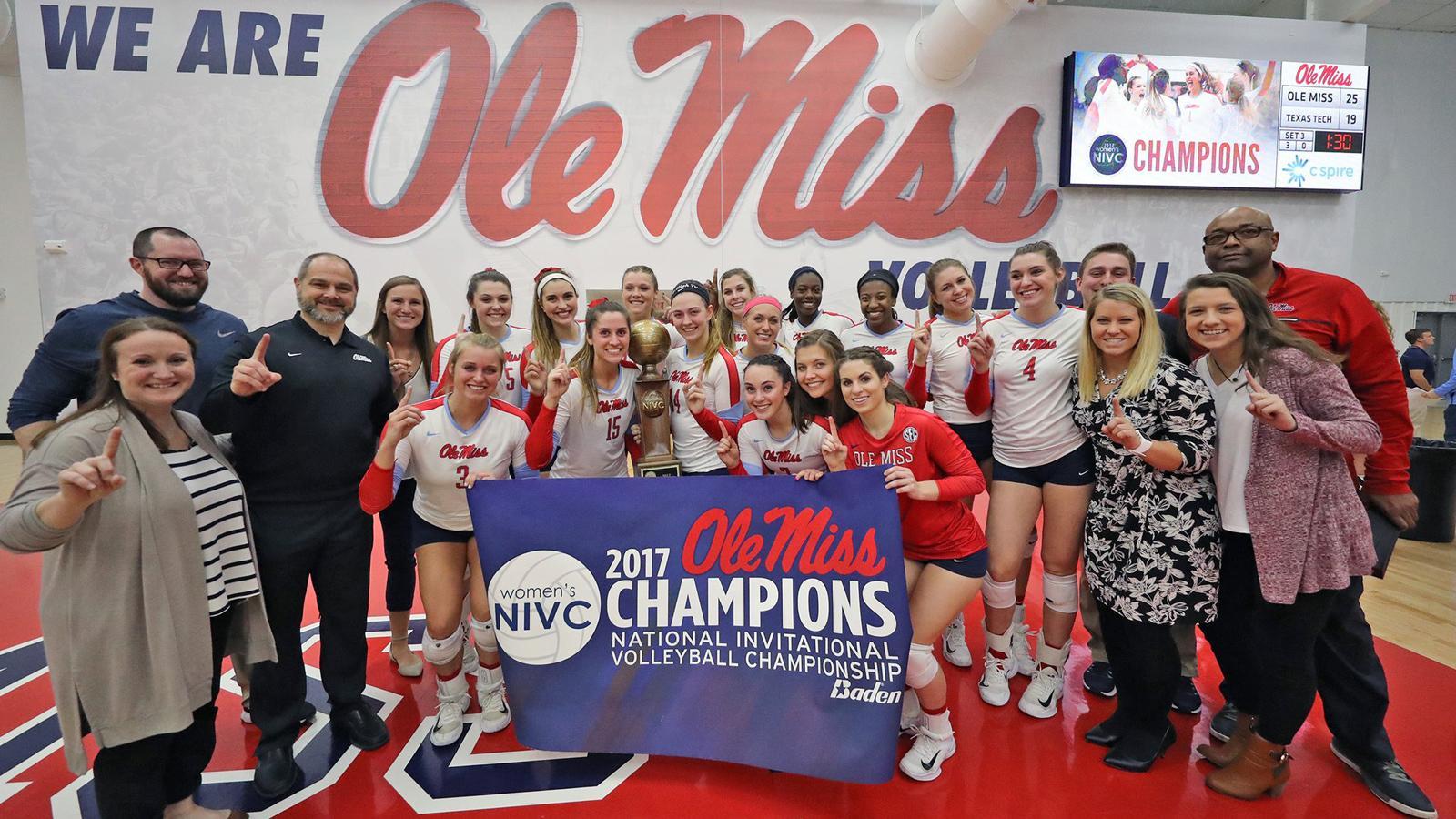 Streeter Lecka/Getty Images

Check out which teams won every men's and women's fall championship and where they stand in the current Capital One Cup standings.
Customize ESPN