No. 6 Kentucky shuts down UGA for share of SEC title.
Wildcats coach Craig Skinner talks about his team's efforts in claiming at least a share of the SEC championship as they defeat the Bulldogs in straight sets.
WR Brown breaks single-season school record.
A.J. Brown passes Laquon Treadwell's single-season record of 1,153 receiving yards in the Rebels' matchup vs. MSU.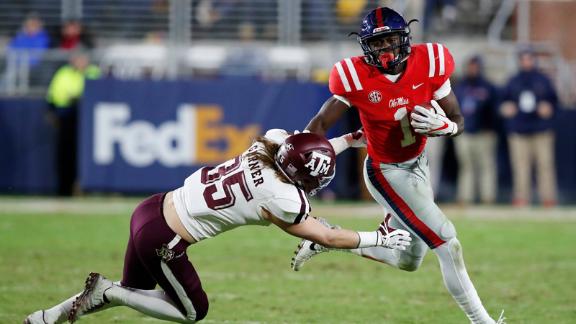 Georgia wins in straight sets against LSU.
The Bulldogs take care of business in a 3-0 win vs. the Tigers to pick up their 20th victory of the season.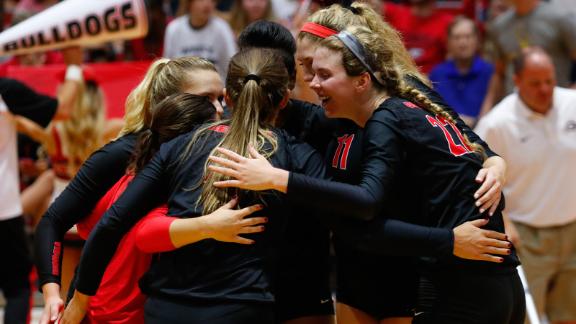 No. 6 Kentucky sweeps Arkansas.
The Wildcats net 50 kills against the Razorbacks to move to 16-1 in conference play.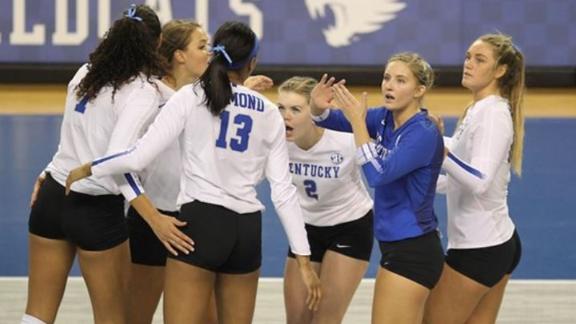 No. 3 UF takes win vs. Auburn.
Florida's Carli Snyder discusses the Gators' team chemistry and adjustments made vs. the Tigers in their 3-1 victory.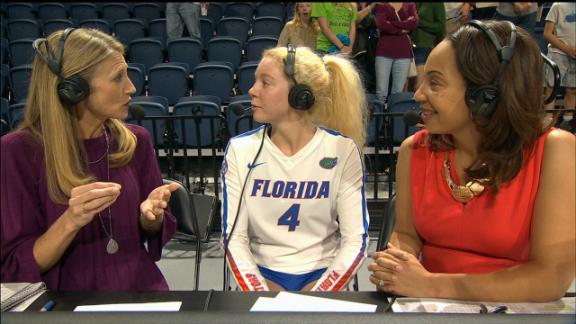 Missouri downs Alabama 3-0.
Mizzou head coach Wayne Kreklow discusses the Tigers' second straight sweep against the Tide to move to 20-10 overall.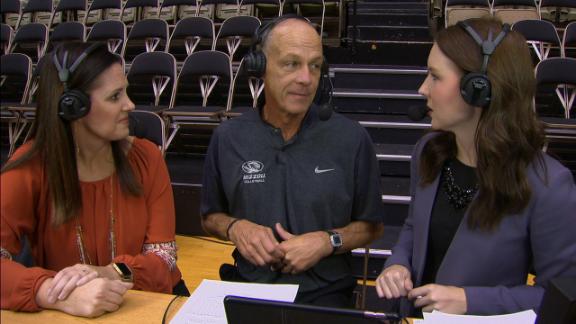 NCAA - Other
UConn wins field hockey national title.
Connecticut caps a perfect season with a 2-1 victory over Maryland to take home the NCAA title on Sunday.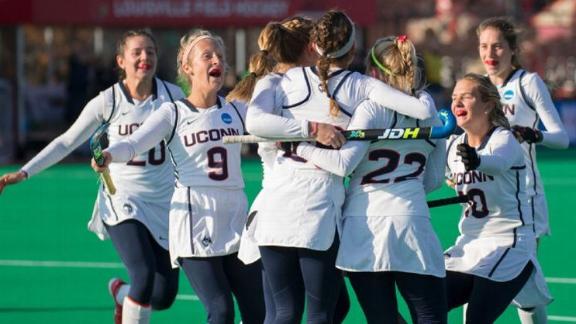 NCAA Women's Field Hockey
Mizzou earns 3-1 victory vs. Arkansas.
Tigers redshirt senior Kira Larson discusses her double-double, playing against Pilar Victoria and the team's focus as the season continues.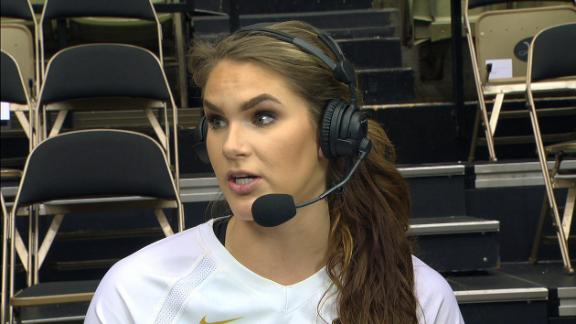 Alabama defeats LSU 3-1.
Head coach Ed Allen breaks down the Tide's comeback victory against the Tigers.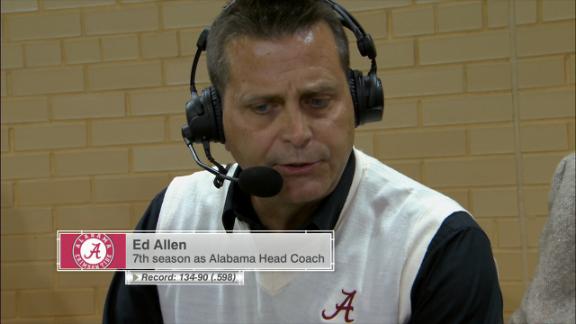 No. 17 Gators advance to quarterfinals.
Florida defeats Washington State in overtime and heads to the next round in the NCAA tournament.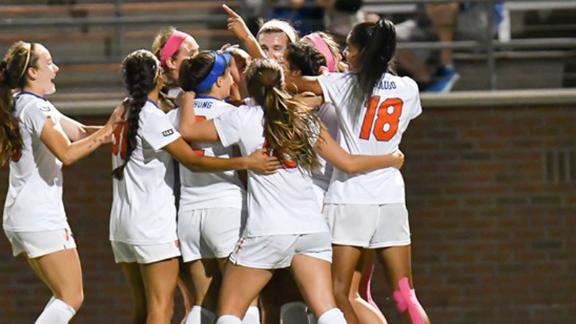 No. 3 South Carolina heading to quarterfinals.
The Gamecocks knock off Santa Clara 1-0 and secure a spot in the quarterfinals of the NCAA tournament.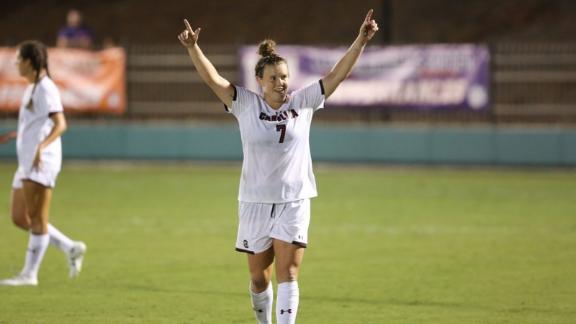 Auburn sweeps Mississippi State.
Head coach Rick Nold talks about the Tigers' all-around performance in a 3-0 win on senior day.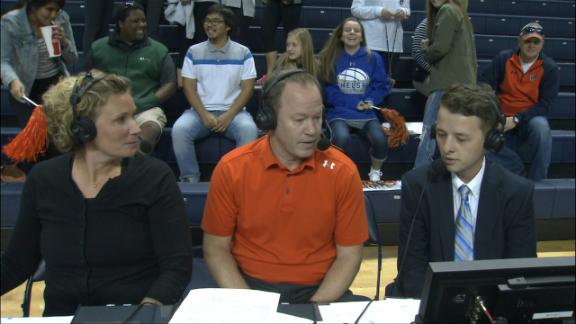 Aggies defeat Gamecocks 3-0 on senior day.
Texas A&M notches 42 kills in its victory against South Carolina.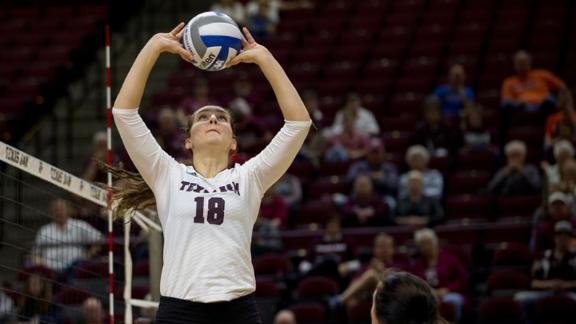 No. 6 Wildcats continue streak with sweep over Rebels.
UK head coach Craig Skinner discusses his thoughts on the team's play and ability to finish and closing out the season on a high note.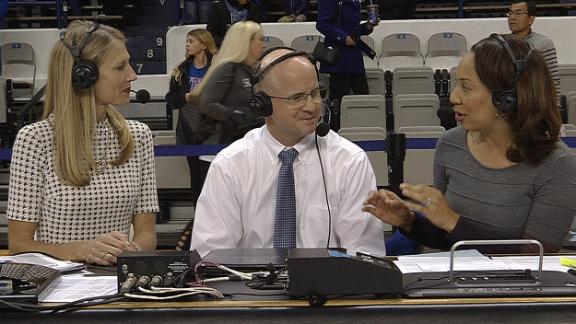 BC goalie makes miraculous save to preserve lead.
Eagles goaltender Joseph Woll finds himself out of position after the puck takes a weird bounce off the glass, but somehow recovers to make a fantastic save in Boston College's 3-2 win over New Hampshire.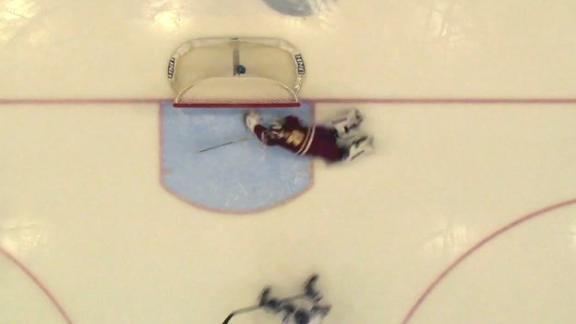 Missouri downs Mississippi State 3-1.
The Tigers rally to win the last three sets and beat the Bulldogs.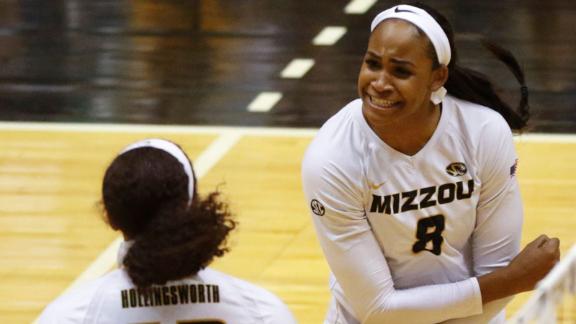 UK shakes off slow start to beat ETSU 78-61.
The Wildcats trail for most of the first half but use a strong second half to overcome the Buccaneers.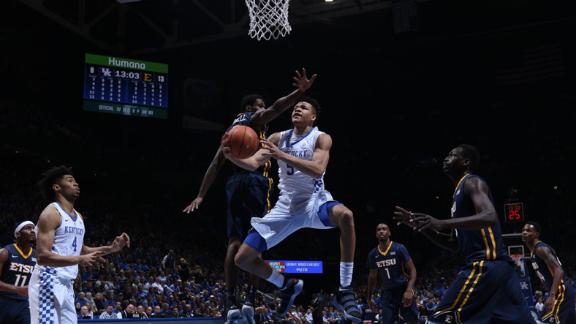 Streeter Lecka/Getty Images

Check out which teams won every men's and women's fall championship and where they stand in the current Capital One Cup standings.
Customize ESPN