NCAA Men's Baseball
Davis hits series-clinching single
Conor Davis hits a walk-off single to cap the 10-inning thriller and give Auburn the 6-5 win in the series finale over Ole Miss.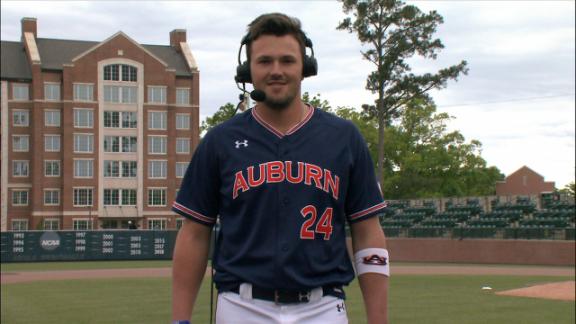 NCAA Men's Baseball
Vols secure victory over Wildcats
No. 22 Tennessee defeats Kentucky 8-2 to claim its first SEC road series sweep since 2010.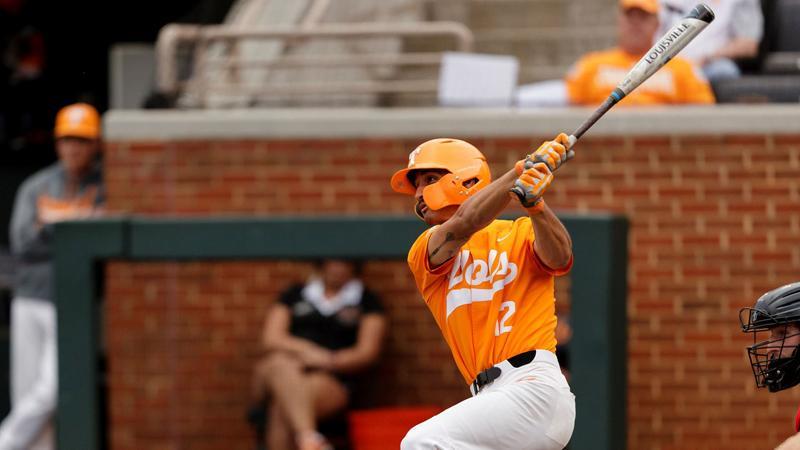 Gamecocks sweep doubleheader vs. UNC Greensboro
No. 21 South Carolina deposits six home runs en route to a pair of victories to sweep the season series.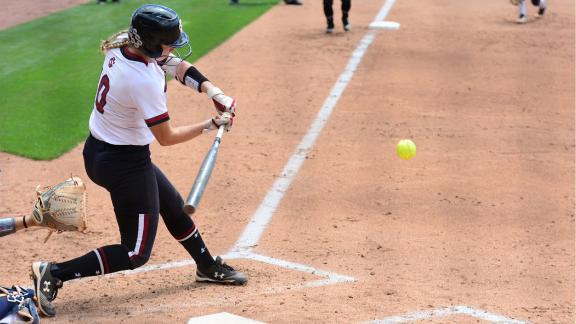 No. 16 Ole Miss wins pitchers' duel vs. Bulldogs
After seven scoreless innings, the Rebels post three runs in the eighth and avoid Mississippi State's rally to take the 3-1 victory and the series.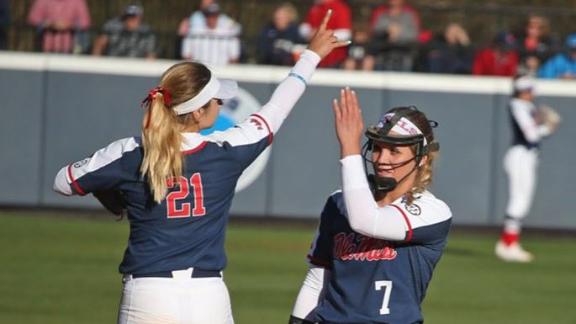 No. 6 LSU holds off No. 25 Arkansas
Junior Amanda Doyle's three-run homer lifts the Tigers in their 3-1 victory over the Razorbacks to avoid the series sweep.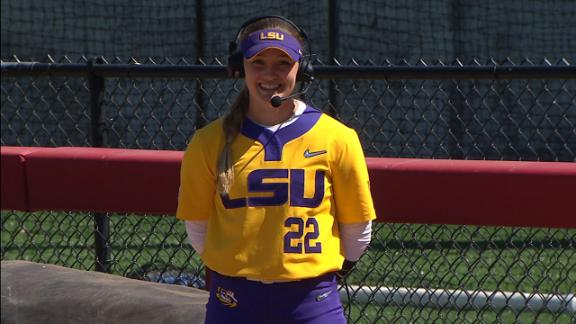 Missouri sweeps A&M
Kimberly Wert's two-run homer helps lead the Tigers to a 4-0 shutout over the Aggies and the first series sweep in Mizzou Softball Stadium.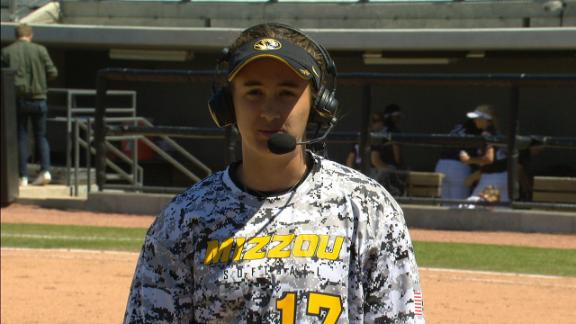 NCAA Men's Baseball
Dawgs down Tigers 4-2
No. 6 Georgia completes the series sweep over Mizzou to extend its win streak to five.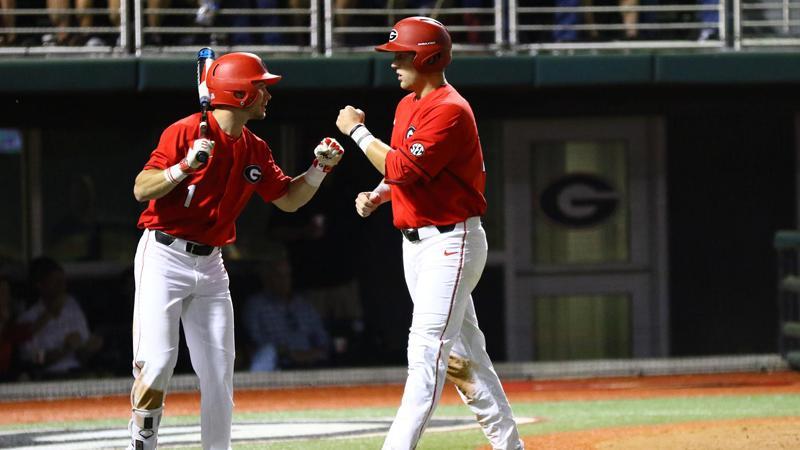 NCAA Men's Baseball
Batting practice with the Commodores
SEC Network's Kyle Peterson joins Vanderbilt's JJ Bleday, Pat DeMarco and Julian Infante in the batting cages to answer a few questions.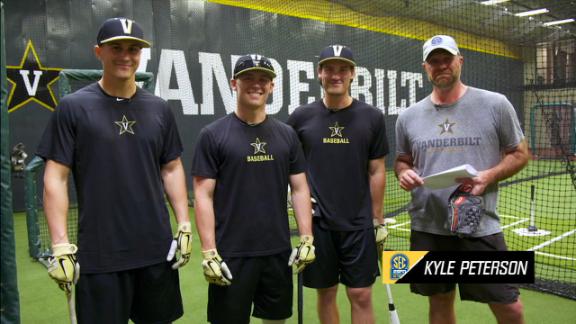 NCAA Men's Baseball
Hot offense powers No. 22 Vols over UK
Tennessee clinches the series over the Wildcats with 13 hits in a 16-1 win, its largest SEC win since 2010.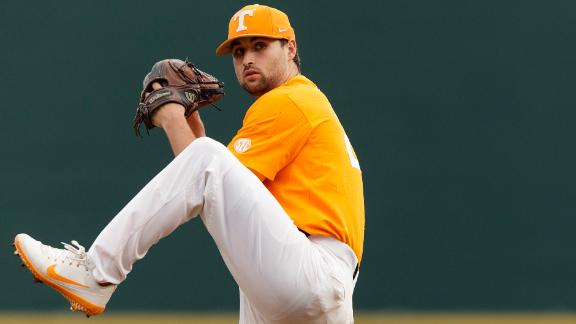 Crimson Tide win doubleheader against Gators
Alabama's offense strikes for a 15-hit day to clinch the season series against Florida with the pair of victories.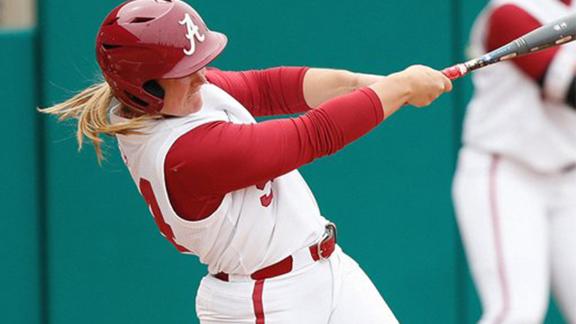 NCAA Men's Baseball
No. 17 Ole Miss makes a stand vs. No. 23 Auburn
Rebels head coach Mike Bianco breaks down the offensive approach vs. the Tigers and how the pitching staff continues to step up.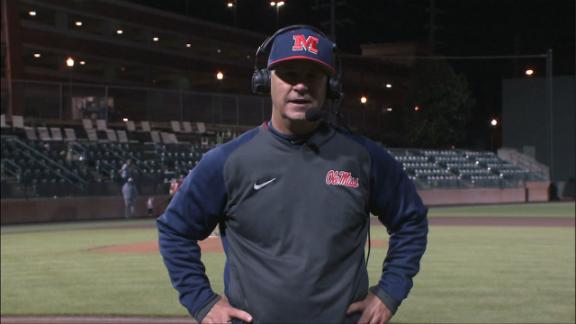 Gymnastics
NCAA Men's Baseball
LSU avenges lopsided loss to Florida
The 14th-ranked Tigers bounce back from a brutal series opener, crushing the Gators 13-1 in Game 2.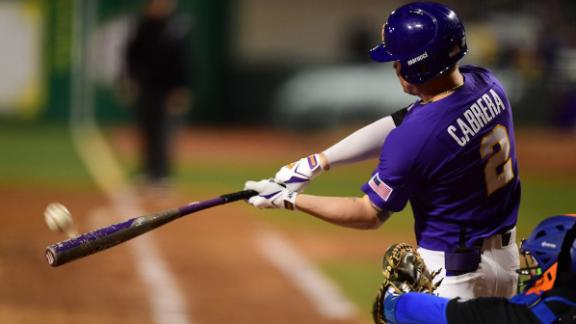 NCAA Men's Baseball
No. 10 Arkansas captures series vs. Bulldogs
Catcher Casey Opitz discusses the team's relief of clinching the series vs. No. 2 Mississippi State and his growth as a player.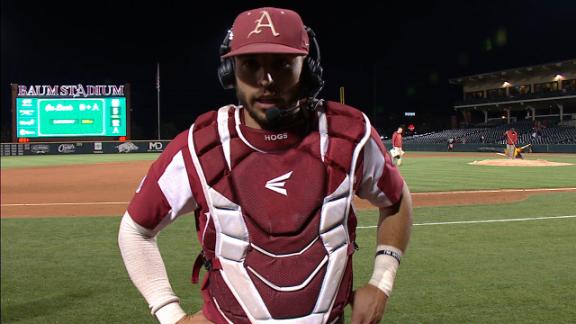 No. 25 Arkansas run rules No. 6 LSU
The Razorbacks jump all over the Tigers early, scoring seven runs in the first inning to help secure an 11-1 victory at Bogle Park.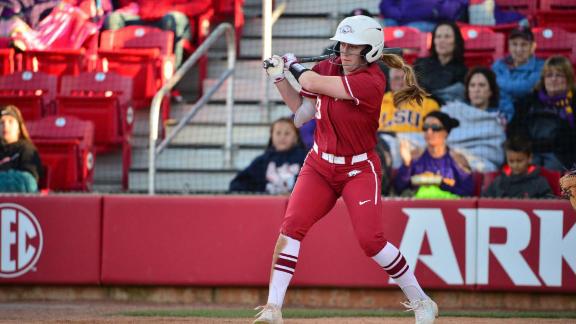 No. 16 Ole Miss, Mississippi State split doubleheader
The Rebels explode offensively in a 21-0 Game 1 victory, but the Bulldogs battle back in Game 2 to secure a 6-0 win.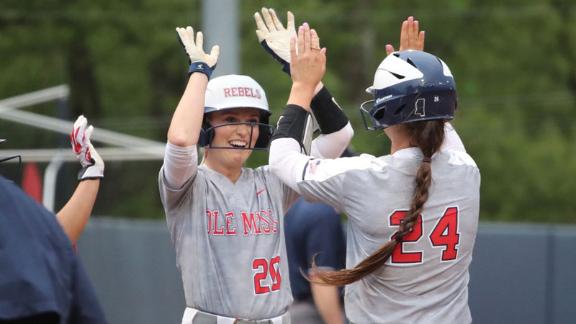 NCAA Men's Baseball
No. 6 Bulldogs top Tigers for fourth straight win
Freshman Cole Wilcox picks up his first collegiate victory as Georgia topples Mizzou 5-2.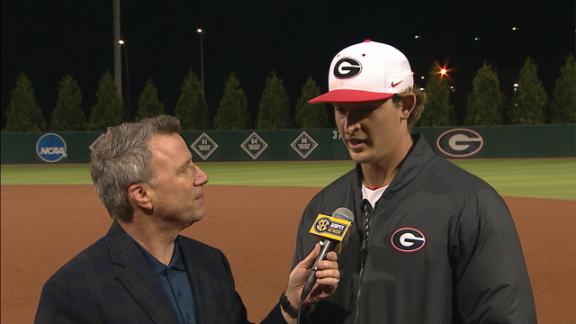 NCAA Men's Baseball
No. 5 Vanderbilt wins series opener vs. Alabama
After falling behind early, the Commodores' offense starts clicking, eventually racking up 14 hits to help secure a 7-4 victory.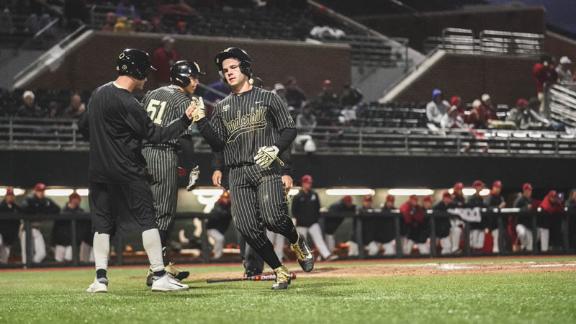 Tigers shut out Aggies 8-0
Cassie Gasper notches a run-rule shutout to lead Mizzou to a series-clinching win over Texas A&M.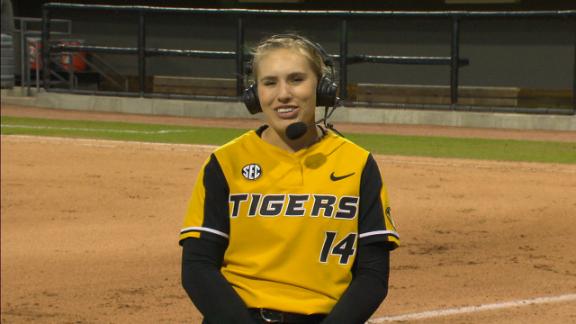 NCAA Men's Baseball
Florida blasts No. 14 LSU
The Gators hammer four home runs en route to the 16-9 win over the Tigers at Alex Box Stadium.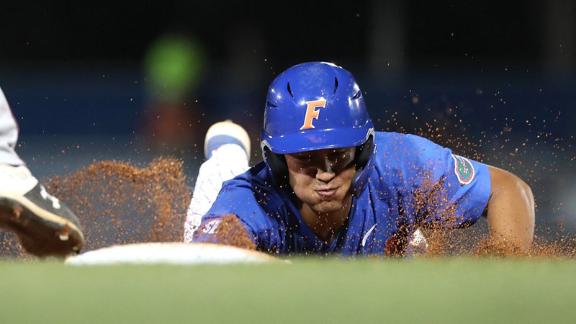 NCAA Men's Baseball
Campbell lights-out vs. Mississippi State
Pitcher Isaiah Campbell breaks down his 10-strikeout performance against Mississippi State, which helped secure a 5-3 win for the Razorbacks.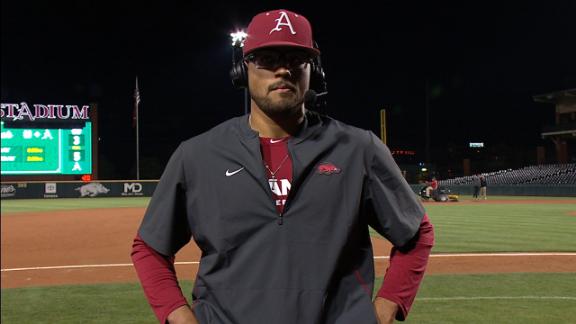 NCAA Men's Baseball
Razorbacks pitch past Bulldogs
With a stellar start from Isaiah Campbell and timely hitting late, No. 10 Arkansas takes the series opener over No. 2 Mississippi State.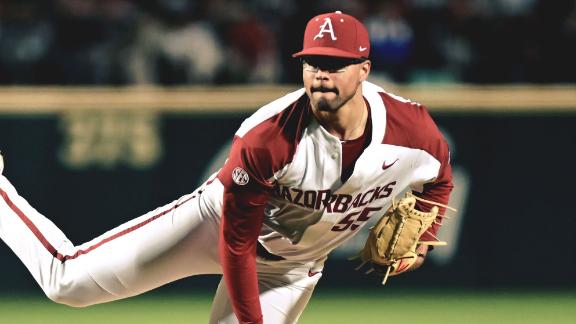 NCAA Men's Baseball
Late homers lift No. 22 Vols over Kentucky
Alerick Soularie and Pete Derkay smash home runs in the eighth inning to give Tennessee the lead and shut the door on the Wildcats in the 4-2 victory.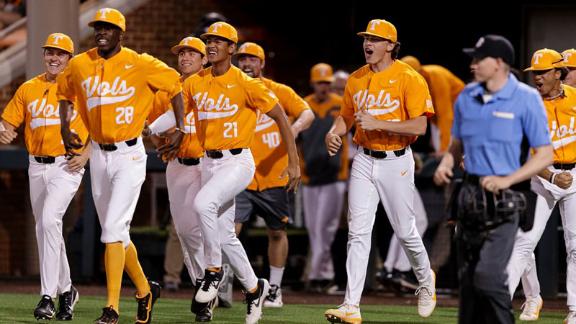 No. 25 Arkansas knocks off No. 6 LSU 8-5
The Razorbacks find just enough offense at home, earning their first win vs. the Tigers since 2013.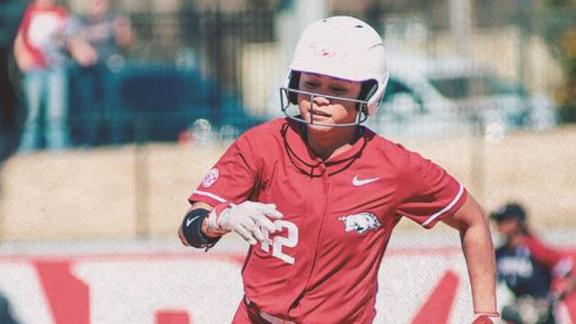 Streeter Lecka/Getty Images

Check out which teams won every men's and women's fall championship and where they stand in the current Capital One Cup standings.
Customize ESPN