Duke
NCAAM
NCAAM
Men Basketball Recruiting
Who's the best in the ESPN 100 Class of 2018?
Ted Emrich and Paul Biancardi look forward to the 2017-18 basketball season and highlight the top players in the next ESPN 100 class.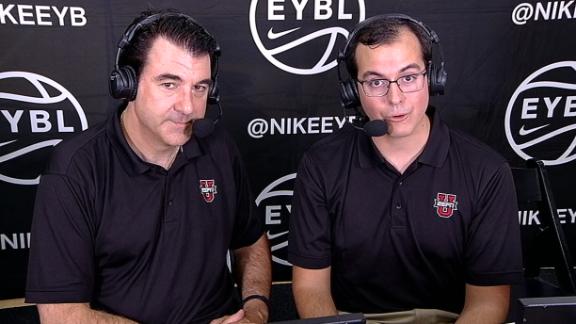 NBA
Bagley III could be the next Bosh.
Jeff Goodman compares Marvin Bagley III to Chris Bosh as a pro, saying his size is what separates him from others.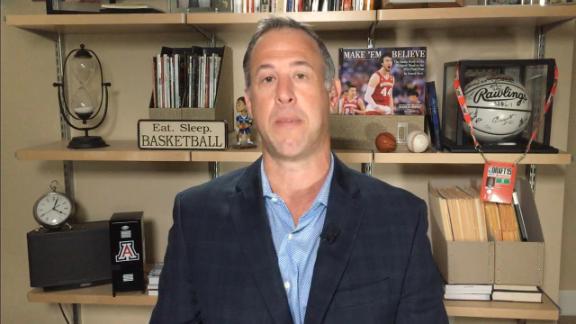 Duke
NCAAM
Duke
NCAAM
Duke
NCAAM
Duke
NCAAM
Texas
NCAAM
Missouri
NCAAM
Arizona
NCAAM
Men Basketball Recruiting
Lakers
NBA
Stephen A.: LaVar has ventured beyond obnoxiousness.
Stephen A. Smith blames Adidas for tolerating LaVar Ball's action during its basketball tournament and calls out LaVar's behavior for affecting other children besides his own.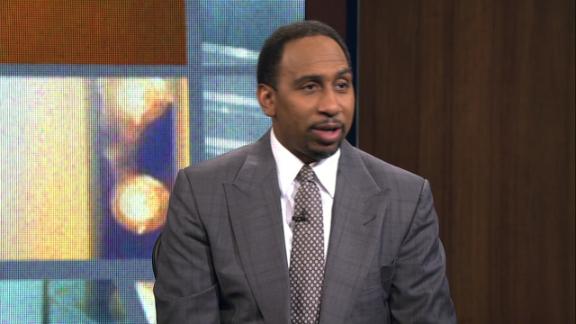 Men Basketball Recruiting
Rockets
NBA
Harden, Paul link up with future lotto pick.
Marvin Bagley III, the No. 1 player in the 2018 ESPN 100, nets a pair of nice finishes on dimes from the Rockets' new backcourt.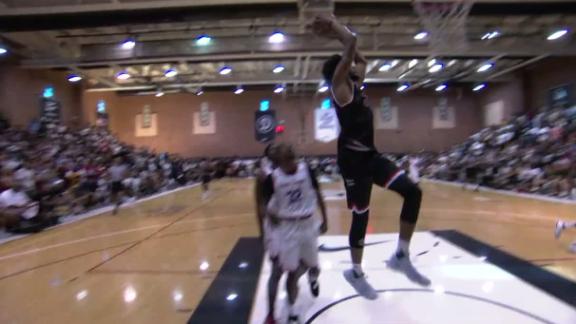 USC
NCAAM
USC commit Cherry injures ankle.
Taeshon Cherry, the No. 20 player in the 2018 ESPN 100, lands awkwardly on a rebound attempt and is forced to leave The 8 Bracket Championship. He will undergo X-rays on his left ankle.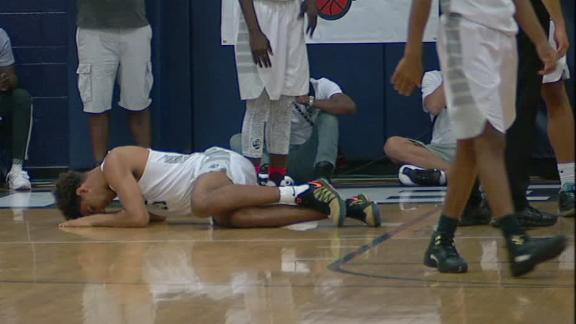 Men Basketball Recruiting
Williamson stars on both ends in rout.
Zion Williamson, ESPN's No. 2 ranked player in the 2018 class, posts a highlight dunk and block each in leading SC Supreme to an 84-59 win over Team BBC.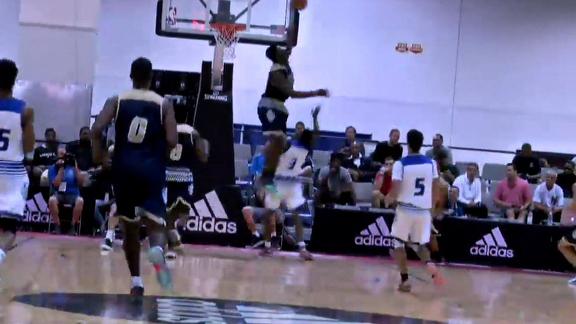 Men Basketball Recruiting
Williamson gets way up for the jam.
High school star Zion Williamson lifts off from just inside the dotted circle and takes it way above the rim for a powerful dunk.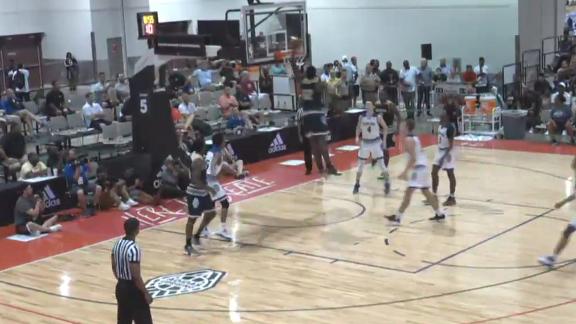 Men Basketball Recruiting
LaMelo nears triple-double in win.
LaMelo Ball rebounds from a loss against Zion Williamson with 38 points, 10 boards and 9 assists as Big Baller Brand defeats Play Hard Play Smart 111-102.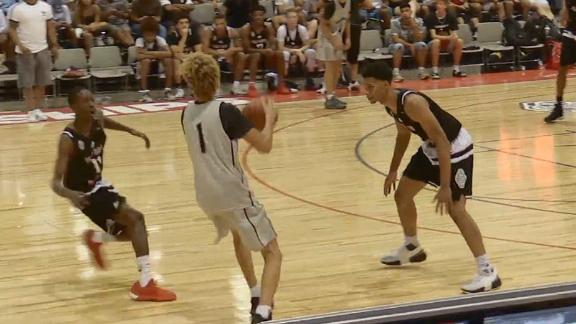 NCAAM
LaMelo and Zion take center stage in AAU showdown.
LaMelo Ball and Zion Williamson both put up monster performances in front of a monster-sized crowd.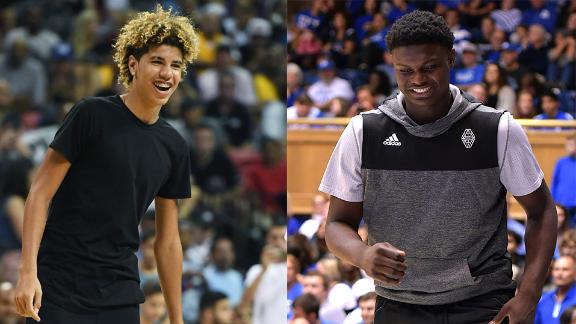 Men Basketball Recruiting
Ball's big night not enough in loss to Williamson's squad.
In a matchup of two of high school basketball's biggest stars, Zion Williamson leads SC Supreme over LaMelo Ball's Big Ballers 104-92.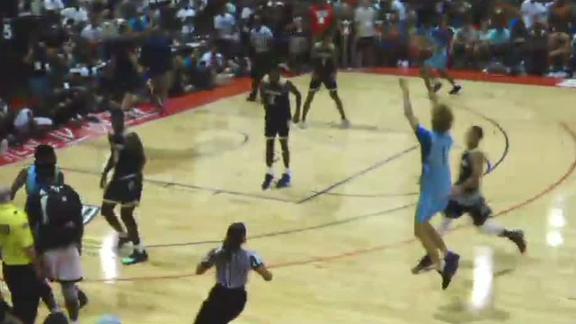 Men Basketball Recruiting
Ball's turnover leads to Williamson's dagger.
Zion Williamson swipes LaMelo Ball's pass and takes it the other way for a one-handed hammer to put the game out of reach.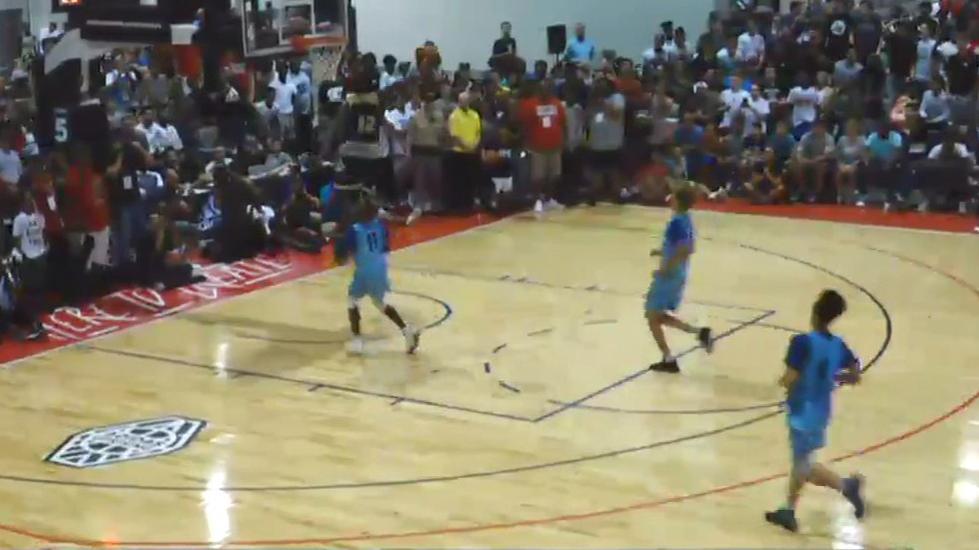 Men Basketball Recruiting
LaMelo hits fancy layup.
LaMelo Ball drives and gets the scoop layup to fall.
Men Basketball Recruiting
Zion Williamson rises up for the alley-oop.
The No. 2 player in 2018 ESPN 100 continues his habit of throwing down monster jams.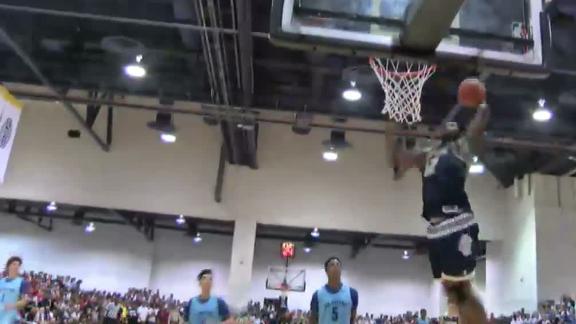 Lance King/Getty Images

The 2017 classes are in the books. We started expecting Duke and Kentucky to remain on top. Besides a few twists and turns, and the usual drama, that's how we ended up.
Customize ESPN