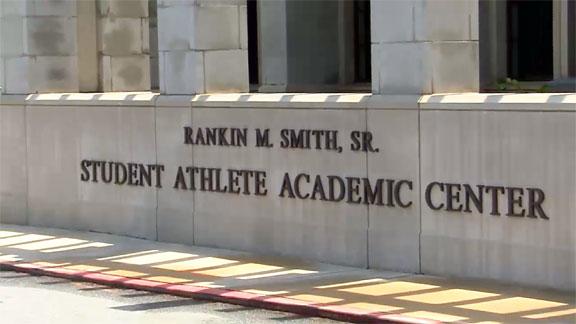 DawgNation: A Look at Unofficial Visits
Radi Nabulsi from DawgNation talks with members of the Georgia recruiting staff to get their take on the growing importance of unofficial visits and what exactly happens on an unofficial visit.
DawgNation: A Look at Unofficial Visits
Unofficials mean -- and cost -- more than ever
A father can't put a price on getting to watch his son play college football, but he can put a price on all that it cost to get him there.
For Maurice Smith Sr., that cost has been worth every penny. His son, Sugar Land (Texas) Dulles ESPN 150 cornerback Maurice Smith, is committed to reigning national champion Alabama.
But by the time the four-star prospect made that decision in June, his father was out more than a few pennies.
The Cost Of Unofficial Visits
The Smith family knows first hand how expensive unofficials are. After traveling from their Houston home to visit Alabama (twice), LSU (three times), Texas (twice), Baylor (once), Texas A&M (four times), Oklahoma (once), Nebraska (once) and Utah (once), the bill adds up. Quickly.

Here is what the Smith family spent on visits:

Flights: $6,092.40
Hotels: $2,516.55
Rental cars: $940.97
Food: $3,151.25
Gas: $1,810.70
Total: $14,511.87


-- Max Olson, HornsNation

"With planes, gas, hotels and rental cars, it's cost at least $14,500," Smith Sr. said. "So yeah, it was a little bit."
Dad has unofficial recruiting visits to thank for all that missing money.
Unofficial visits have become the currency of today's college football recruiting world. They keep the modern recruiting machine running all year long.
They give recruits and their families a way to bypass the NCAA's rigid recruiting visit rules. Prospects can, with few exceptions, visit a college campus at any time of the year. They can stay as long as they'd like and can see and do whatever they please.
There's only one catch: The school can't pay for any of it.
These days, that doesn't seem to be a problem for the parents of top recruits. This is the new norm, a necessary means to landing scholarship offers and securing their sons' future. So the nation's best and brightest are racking up unofficial visits at prolific rates.
Smith made multiple trips to Texas, Texas A&M and LSU. He checked out Baylor and nearly committed during his Oklahoma visit. He even flew out to Nebraska and Utah.
"We were just willing to do it," his father said. "The sacrifice we made for him to really know where he wanted to go was worth it."
In the end, two trips to Tuscaloosa sealed the deal. By then, Smith had taken a total of 15 unofficial visits.
The nation's top recruit, Loganville (Ga.) Grayson defensive end Robert Nkemdiche, took at least that many visits before picking Clemson. Reuben Foster (Auburn, Ala./Auburn), No. 2 in the ESPN 150, has taken more than 20 unofficial visits since the start of his junior season.
"That's just how it is," said Vernon Hargreaves III, the nation's top cornerback. "You've got to narrow your choices down."
Long gone are the days when recruits waited for their five all-expenses-paid official visits, permitted at the start of their senior season, to start checking out college campuses.
Through the middle of August, 225 recruits ranked in the ESPN 300 have committed, including 107 members of the ESPN 150.
That's 75 percent of the nation's top recruits, and they're not the only ones who value unpaid trips. Lightly recruited prospects need as much face time with college coaching staffs as they can get. For them, relationships can lead to scholarships.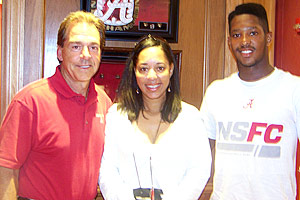 Courtesy of Smith FamilyMaurice Smith, here with his mom Samyra and Tide coach Nick Saban, took unofficial visits to Alabama, LSU, Texas, Baylor, Texas A&M, Oklahoma, Nebraska and Utah.
The ever-increasing speed of the recruiting cycle is raising the stakes for college coaches and has made early unofficial visits more of an expectation than ever before.
First there are junior days in February and March, then trips to spring games in April and May. Add in camps, combines and extra campus visits and you get an offseason that's not getting any cheaper and doesn't give recruits -- or their recruiters -- much time off.
And college coaches are beginning to take notice. In June, Ohio State coach Urban Meyer publicly criticized the NCAA's visit policies during a high school camp in Detroit.
"It is one of the problems I have now with collegiate athletics. It's almost anti-student-athlete where they have to come to us for camp," Meyer told ESPN.com. "How many kids can afford to fly or drive that far?"
Cooper Bateman is grateful he's one of the few who can. The Alabama quarterback commit and his parents embarked on a seven-day road trip in April from their home in Salt Lake City into SEC country.
Bateman took unofficial visits to LSU, Alabama, Auburn and Florida during his spring break. The tour required a total of four flights but proved invaluable for the No. 6 ranked signal caller.
"With all the money that it takes to get out there and see those places," Bateman said, "my parents looked at it as a once-in-a-lifetime opportunity that we were going to take full advantage of.
"But there was a lot of money spent. I have to thank my parents from the bottom of my heart."
Hargreaves III waited until July for the bulk of his unofficial visits. The five-star Tampa (Fla.) Wharton standout took trips to 10 schools in the span of 11 days.
He started with Oregon, Stanford and USC. Then Hargreaves made his way across the country, hitting Notre Dame, Ohio State, Tennessee, Vanderbilt, Georgia, Clemson and Alabama along the way.
"I have about 45 offers, and all of them want me to come visit," Hargreaves said. "You have to make some of them, just to see what you like and don't like. If you don't go at all, you'll probably pick the wrong school."
By the time he finally got home, Hargreaves knew he had no need for his official visits. He committed to Florida on July 26.
There are many reasons why recruits like unofficial visits, but one of the biggest ones is official visits can't last any longer than 48 hours, and thus their itineraries are meticulously planned. It's not that way on unofficial visits.
"On official ones, they just show you all the good stuff that they want you to see," Hargreaves said. "With unofficials, you see everything. Anything you want to do, you just have to ask."
Visits Have NCAA's Attention
The NCAA isn't sleeping on the issue of visits.

Impermissible benefits given during unofficial visits have led to sanctions from the organization against Miami, Florida and South Carolina in the past year. Concerns about who exactly is paying for these unpaid visits has helped make the NCAA take interest in the topic.

To address the modern flaws in college recruiting, the NCAA started a specialized football group within its national enforcement office last year.

The group is comprised of six investigators focused on researching recruiting and agent issues. Their mission is to develop relationships with a wide range of players in the recruiting world to get a better pulse on today's problems.

"The unofficial visit issue is one that has definitely been identified as a problem," said Rachel Newman Baker, an NCAA managing director of enforcement. "Not just how are prospective student-athletes funding multiple unofficial visits all over the country, but who's going with them? And what are the interests of those people who are going with them?"

Does a top recruit taking a high number of unpaid visits raise the NCAA's suspicions? Not necessarily.

"I don't think you can just say, 'If you're taking 20 unofficial visits, the enforcement staff is going to be looking at you,'" Newman Baker said. "It's more based on if there's information that a booster is funding those unofficial visits."

To Newman Baker, the issue of unofficial visits is one of many needs to be addressed. College football is ever-changing and many of today's problems flat-out didn't exist when the NCAA first drafted its recruiting manual.

The organization is reviewing how its bylaws meet the needs of the overall recruiting landscape. That includes visits, yes, but also the rules on calling and texting between coaches and recruits and the overall calendar by which the system is run.

"I don't know that you can limit it just to an unofficial visit issue. ... I think if you do that, you're missing the bigger picture," Newman Baker said.

-- Max Olson, HornsNation

Or, as Kenny Bigelow, who's No. 9 in the ESPN 150, put it: "On official visits, there's going to be a whole lot of sucking up from people wanting you to commit. On unofficials, people are just doing their own thing."
The nation's No. 2 defensive tackle is glad he avoided it all by committing to the Trojans last November. The way Bigelow sees it, waiting to take official visits before deciding would've led to a long, taxing recruiting process.
"I could've waited, but why have such a distraction on your senior year?" said the Elkton (Md.) Eastern Christian Academy star. "You've got to take the SAT, the ACT, take all your classes, get through the season, prom. It's all a distraction. To get it out of the way was a big problem off my back."
There may be one way for the NCAA to aid the modern recruit: Open up the visit calendar.
Permit the use of official visits in the spring and summer. Or allow five officials in the spring and five more in the fall.
Or, to take things a more practical step further, let recruits use some or all of their official visits during their junior season.
Bateman said he feels that's the most feasible solution. He and the rest of the nation's quarterbacks feel pressure to commit long before their senior season -- 119 have already made pledges, including 47 of the top 50.
Nearly all of them now have no need for four of their paid visits.
The early-decision expectations once placed only on quarterbacks has spread to the rest of the recruiting world, and the NCAA rulebook has yet to catch up.
Rachel Newman Baker, an NCAA managing director for enforcement, said the issue of unofficial visits has been identified as a problem by the NCAA and discussions are ongoing about ways to adjust the official and unofficial visit system.
"Trying to get those [recruiting] rules up to speed, and at a place that works with what's going on in the real world, is something that is going on right now," Newman Baker said.
Newly implemented renovations to the NCAA's basketball recruiting rulebook offer a hint at what could be on the way for football. Basketball recruits can now begin taking official visits on Jan. 1 of their junior year.
"Those coaches seem to be overall very pleased with where they ended up," Newman Baker said. "I think you very much can expect the same thing to happen with football here in the near future."
Still, it's hard to envision changes that would curb the trend of early commitments or the rampant use of unofficial visits. Many elite recruits have already started taking them before they've even played their junior season.
"That, to me, is a little overboard," Maurice Smith Sr. said. "Once you get an offer from a school now, they really want you to go spend money."
But he'll keep spending, because the opportunity to get recruited is a rare and incomparable experience. Just don't call it priceless.
The art of wowing a prospect
LOS ANGELES -- The John McKay Center has added a much-needed wrinkle to USC's on-campus recruiting, and prospects are noticing the shiny new toy.
[+] Enlarge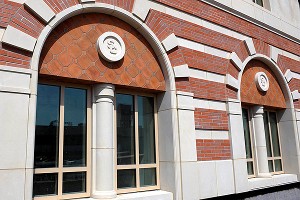 Kirby Lee/Image of Sport/US PresswireThe John McKay Center, USC's new $70 million athletic facility, has given recruits plenty to talk about during their unofficial visits.
The early returns should bring a smile to coach Lane Kiffin's face. A pair of Trojans commits who recently visited campus, including Mission Hills (Calif.) Alemany receiver Steven Mitchell, are downright giddy about USC's new $70 million athletic facility.
"The inside," Mitchell said, "is like heaven."
Recruiting pitches, as well as the program's use of the unofficial visit, are being updated. USC has always used its vast football tradition, private-school education and favorable locale as selling points. Now there is another appealing factor.
During an ever-evolving era, when having a state-of-the-art facility is not only important but necessary, the 110,000-square-foot McKay Center has become the Trojans' wild card, leaving some recruits wide-eyed.
"There's iPads in the lockers," offensive line commit Nico Falah said, grinning. "It's top-notch."
The unofficial visit is no longer just a brief meet-and-greet, but a serious pitch. Being a guest at one of USC's patented practices have been an integral part of unofficial visits, with recruits often left astonished at the intensity level and tempo of it all.
"We got to see all the receivers and their practices are pretty live," Mitchell said. "That's what I like about it."
USC has made good use of unofficial visits, and that only figures to improve with the emergence of the McKay Center.
Added importance at Penn State
By Josh Moyer
NittanyNation
STATE COLLEGE, Pa. -- Unofficial visits have taken on a whole new level of importance at Penn State.
Recruits no longer have to reflect on just academics, playing time and the coaching staff. They have to look at the sanctions -- and look past any stain this program might have.
The Nittany Lions' staff has to overcome this handicap some way, and unofficial visits are one way it can combat that.
The staff wants prospects to look at the team as a family, so it wants those potential players to feel right at home. On unofficial visits, recruits are treated like part of the team. They watch practice, attend team meetings and chat with coaches. The sooner they feel like part of the team, the sooner they might commit to be part of that team.
"Recruiting's about relationships," coach Bill O'Brien said recently. "It's about making sure there's a trusting relationship between ourself and the person we're recruiting. It's about fit."
Four-star tight end Adam Breneman (Camp Hill, Pa./Cedar Cliff) wasn't certain about heading to Happy Valley until speaking with O'Brien face-to-face. He said he's traveled to Penn State "double-digit" times on unofficial visits, and he's already taken on a leadership role by broadcasting his love of Penn State through the media and on his Twitter account.
"It just helps get more comfortable with things," Breneman told ESPN about the visits.
Penn State will have an uphill climb for at least the next six years when it comes to reeling in prospects. So, if a recruit wants to come to Penn State on an unofficial visit, the Lions likely won't turn him away.
"I've been there three times," said three-star linebacker Brandon Bell (Mays Landing, N.J./Oakcrest). "And it got better each time."
That's exactly what Penn State's counting on.
Official vs. Unofficial
By Max Olson, HornsNation
The NCAA addresses official and unofficial visits in bylaws 13.6 and 13.7 of the Division I Manual. Here's a look at the significant differences between the two types of campus visits.
Official visits
• Five official visits permitted. Each school may only receive one.
• Visit can't be taken until opening day of classes in senior year of high school.
• Football program permitted maximum of 56 official visits.
• Official visit can't exceed 48 hours starting when recruit arrives on campus.
• Transportation, lodging, meals, entertainment expenses for recruit and parent or legal guardian paid for by school.
• Test score, high school transcript and NCAA eligibility center verification required before visit.
Unofficial visits
• Recruits are permitted unlimited visits at their own expense.
• Can be taken at any time of the year except during dead periods.
• No limits to length of visit.
• School may not provide or pay for transportation to and from campus.
• No permissible entertainment except three passes to a home game.
• No test scores, transcript or eligibility center verification required.

Florida: The key to it all
By Derek Tyson, GatorNation

GAINESVILLE, Fla. -- Some colleges emphasize the importance of receiving official visits from prospects they are recruiting, but for the University of Florida, nothing is more important than getting prospects on campus for unofficial visits.
Just how important are unofficial visits to the Gators? Consider that 17 of Florida's 20 2013 verbal commitments committed to the Gators within a week of unofficially visiting the school.
For the full story, check out GatorNation.
FSU: Noles know what they mean
By Corey Dowlar, NoleNation

TALLAHASSEE, Fla. -- The Seminoles' coaching staff is known to be personable, and so is head coach Jimbo Fisher. That evidence may lie in the top-five recruiting classes they've landed recently according to ESPN's rankings.
Because the NCAA restricts head coaches from going out on the road, save for their one allotted in-home visit down the stretch, these unofficials give Fisher a rare chance to make an impression on a face-to-face basis. And it gives him a chance to see if he will make an offer or not, he has said before.
In this new, sped-up atmosphere of recruiting that FSU lives in, unofficial visits and getting their top targets on campus could be arguably the most important facet of the process.
For the full story, check out NoleNation.
Georgia: Coaches keeping busy
By Radi Nabulsi, DawgNation

ATHENS, Ga. -- With slightly less than six months to go until national signing day, the University of Georgia has 26 verbal commitments for the 2013 class. By next week the Bulldogs could be looking at 30. Of course, not one of those committed players has taken an official visit to Georgia -- but all have been to Athens, Ga., at some point during their recruitment. Georgia's director of recruiting and assistant head coach Rodney Garner knows the value of those unofficial visits.
"Unofficial visits now are just so critical," Garner said. "When I first got in it there weren't many unofficial visits in the summer. You may have had four or five kids come in at some point in the summertime but it wasn't anything like it is today. Since signing day here in February, there have only been two or three weekends where we did not have kids on our campus. It has just totally changed to where it is 365 days a year."
For the full story, check out DawgNation.
LSU: Setting the tone
By David Helman, GeauxTigerNation

BATON ROUGE, La. -- LSU is in the midst of fall camp, and the season still sits two weeks away. But while the current team has yet to take a live snap, the next batch of signees is already almost complete. The Tigers' 2013 class is currently sitting pretty with 22 of a possible 25 commitments already on board.
Whatever the time table, there's one common denominator: LSU has landed 22 verbal commitments without the aid of an official visit to a home football game. The explanation, like so many others in the digital age, is the increased speed of communication.
"With social media and technology and YouTube and the different videos, kids are able to show off their highlights and game tapes. The accessibility is more available and frequent than ever before," said Frank Wilson, the Tigers' running backs coach and recruiting coordinator.
For the full story, check out GeauxTigerNation.
Michigan: Getting creative
By Tom VanHaaren, WolverineNation

ANN ARBOR, Mich. -- Since recruits aren't allowed to take official visits before their senior season starts, programs like Michigan have gotten a lot more creative with unofficial visits and getting families on campus.
The Big House BBQ is probably the most notable event the Michigan coaching staff holds. There is no camp involved; it's simply a BBQ and a fun event for prospects and their families to get to know the coaching staff.
The event has no pressure to compete and gives one-on-one time for the parents and coaches to interact. It also gives the prospects time to interact with committed players and find out why they chose Michigan. It's an easy way for the Wolverines to accelerate how comfortable a prospect feels about their program.
For the full story, check out WolverineNation.
Ohio State: The U word
By Scott Kendrick, BuckeyeNation

COLUMBUS, Ohio --Say the words "unofficial visit" to Ohio State coach Urban Meyer and you might be in for a long conversation on what is wrong with the recruiting process.
Meyer isn't against them per se, as he's picked up his fair share of commitments from unofficial visits. He just doesn't like the dent they put in the wallets of families with prospective athletes.
Athletes have to pay for unofficial visits themselves as the NCAA allows only five official visits -- paid for by the institution -- during the athlete's senior year.
"It is one of the problems I have now with collegiate athletics," Meyer told WolverineNation's Michael Rothstein when he was at The Sound Mind Sound Body Academy camp in Detroit in June. "It's almost anti-student-athlete where they have to come to us for camp. How many kids can afford to fly or drive that far? This is so unusual. I can't believe we're allowed to do this [the camp]."
For the full story, check out BuckeyeNation.
Oklahoma: Why fight it?
By Bob Pryzbylo, SoonerNation

NORMAN, Okla. -- The Oklahoma coaches know football recruiting has changed. It's no longer seasonal; it's a 365-day per year process. They know it, and they're not fighting it. Because if they did, they would be left behind, especially as it pertains to unofficial visits.
It's still common to rack up commitments on official visits during the fall, but the unofficial visit is threatening to replace that. OU has been getting commitments on unofficial visits, and the official visit is now more about solidifying those commitments.
"Unofficial visits are everything now," said OU offensive coordinator Josh Heupel. "You look at all the kids committed before their senior year. They're doing everything on their own. Recruiting has become year-round. Kids are committed before September."
For the full story, check out SoonerNation.
Oregon: Proof is in the visit
By Brandon Oliver, DuckNation

EUGENE, Ore. -- For a school like Oregon, it is often either a deal-maker or a deal-breaker.
If a prospect visits Oregon from across the country on his own dime, it usually means the interest is more than sincere. In recent years, that interest has turned into a commitment quite a few times.
In 2010, the Ducks signed three prospects from across the country, due in large part to their ability to visit the campus over the summer.
Dior Mathis from Michigan, James Scales from North Carolina and Issac Dixon from Florida each made it out to Oregon before their senior seasons had begun. All three followed up with official visits and eventually signed with the Ducks.
For the full story, check out DuckNation.
Texas: Tales from the road
By Max Olson, HornsNation

AUSTIN, Texas. -- Jake Raulerson and Durham Smythe had it easy. Or it least that's how it looked.
Texas offered early. Both committed early. Their recruitment ended, and they haven't looked back.
But reaching that decision came with its costs.
They are both in-state recruits who don't live far from Austin, but both recruits' families learned that playing the recruiting game isn't cheap.
For the full story, check out HornsNation.
Washington: Get 'em on campus
By Mason Kelley, HuskyNation

SEATTLE -- For Washington's coaching staff, a pivotal part of the recruiting plan is getting kids on campus.
The Huskies are selling something that requires personal attention, a connection that is formed through face-to-face meetings.
Talk to head coach Steve Sarkisian, recruiting ace Tosh Lupoi and recruiting coordinator Johnny Nansen and they will all say the same thing.
"If we get the parents and the recruit here, we have a really good shot at winning the kid," Nansen said.
For the full story, check out HuskyNation.