BLADENSBURG, Md. -- While the media and America's voters are focused on presidential debates and who will be heading to Washington, D.C. and the White House come January, the girls' basketball debates made a campaign stop Saturday just up the road.
The N'TopShape Real Basketball Report Junior-Sophomore Fall Showcase brought together some of the top underclassmen from the D.C., Maryland and Virginia areas as well as some standouts from New York at Elizabeth Seton High School. With the start of the scholastic season just a few weeks away, the athletes had one last chance to display their skills in an individual event format while getting three games under their belt.
ESPN HoopGurlz hosted a meet and greet at Gladys Knight and Ron Winan's Chicken and Waffles following the event, and while the food was something special, the main menu items were in the gym and an appetizer of things to come from the 2010 and 2011 classes.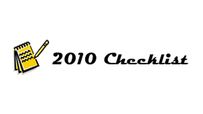 Lauren Burford brings the versatility to the wing coaches love. The 6-foot-1 perimeter standout has the skills that allow her to score effectively on the drive as well as spotting up and knocking down the open jumper. She also has the range to force defenders to close out tighter and give her the opportunity to put the ball on the floor. Defensively she's active and sees the floor well, and her wingspan makes her tough on ball. Physically she'll need to add strength to match up with the athleticism of players at the next level, but the size, build and skills are there.
If you want to talk about quick first steps you have to talk about Tiara Butler. The 5-10 combo guard can get by most defenders before they have a chance to even get into their stance. She has strong one-on-one skills that allow her to create her own scoring opportunities, and she shoots the pull-up effectively. Her quickness and speed make her a threat in the halfcourt as well as in transition. Shot selection is occasionally interesting but she has the ability to hit big shots with defensive pressure in her face. On the defensive end she's active and harassing on the ball but has a tendency to stand up after the pass making her vulnerable to cutters.
Joelle Davidson started the day slowly, but the 5-10 guard showed more and more moments as the time went by. She demonstrated the ability to hit the open jumper but penetrated to the hoop effectively at times as well. Her willingness to mix it up inside is a plus for any perimeter player, and she has the tools to provide some rebounding from the wing. She's active at both ends of the floor and possesses some speed that could allow her to continue to take her game to a higher level. Consistency will be important for her as the college coaches put her under their magnifying glass.
Deanna Harmon is another one of those guards that just makes you watch. At 5-8 she can play both the point and the shooting guard spots, but you want the ball in her hands. She repeatedly penetrates and makes plays and has an attacking mentality that makes her a constant threat. In transition her speed really shows as she pushes the ball at every opportunity and almost appears faster with the ball than without. She can have moments of looking awkward but then will thread a pass or finish in traffic with a foul. Defensively she anticipated and saw the floor well, leading to several steals.
Easily one of the more dominant players in attendance was 5-10 point guard Bria Hartley. As an opposing coach your worst dreams are of the players who are everywhere. In that light, Hartley is a nightmare. She dictated play at both ends of the floor and forced the pace of the game to played at full tilt. Pushing the ball from makes, misses and turnovers she showed good decision making and created looks for both herself and her teammates. Her individual skills allow her to create with the ball in her hands and get to the rim in the halfcourt. While she did hit from the perimeter, she didn't show the consistent threat from long range she'll need to force defenders to come out. Defensively she gets her hand on the pass after pass and creates offense from her aggressive play. She plays in the mold of Candice Wiggins at the same age.
Point guard Jennifer O'Neal has the ballhandling skills to offset virtually any defensive pressure. She penetrates and creates possession after possession and does so with a minimal number of bad decision turnovers. Vision and passing are strong skills in her repertoire. Her pull-up jumper is important since she stands just 5-6, and she can spot up as well. The rim had a lid on it the majority of the day Saturday for her, but she managed to knock down a few later in the afternoon. As a point guard she has to make shots to enable her to make plays the way she is capable. At the defensive end she takes a lot of chances but often comes up with results.
Athletic Chelisa Painter may move back and forth between the forward and wing spot now, but she could be an effective addition to the perimeter corps for a large number of college programs when the time comes. At 6-0 she gets to the rim and slashes into the paint from either position. Her ballhandling is sound but will get better as she settles into full time work facing the basket. She's very active on defense and rebounds with authority to start the break and has the speed to be there to finish at the other end.
Left hander Ulyssa Richmond has the one-on-one skills to create her own shots. The 5-6 point guard gets her defender out of her stance with a variety of moves and finishes well against defensive rotations. She pulls up and also will shoot some one-handed floaters that go in more often than not. Her ability to dish the ball is good, but she will have to become even better as opponents adjust to her game. She looks to push the ball at every opportunity and keeps transition defenders on their heels. At the defensive end she is aggressive on the ball and puts in exceptional work to get stops.
Forward Shayla Russell may have the potential to move to the wing down the road but right now is more effective working in the paint. At 6-1 she posts up effectively and has some impressive moves. Her vision and awareness down low allows her to be an efficient passer as well as scorer. Driving from the elbow she showed why she's a matchup problem for bigger, slower forwards. She took the ball a few times in transition herself and showed some of the skills that may well allow her to make the move to the perimeter.
It's hard not to appreciate Jelleah Sidney's skills and potential. As a 6-1 forward, she has all the tools to an impact player at any level. She can put it on the floor and create, and at the same time she has the vision and passing skills to get the ball to her open teammates. Scoring on the break or in halfcourt sets, she's capable of putting up some big numbers. Her movement without the ball forces defenses to stay a little tighter and sacrifice some of their help. At the other end she defends physically and gets on the glass while her size can be imposing to some smaller guards.
Brittany Webb, a 6-4 post, has the size and build that makes college coaches act like children at Christmas. In addition to her size, she has a solid build and the physical strength to dominate inside. Her aggressive and wide posting gets her the ball in good scoring position and she sets up her moves with effective fakes or looks. She does tend to fall away on her shot at times and tries to finesse the ball.
When she attacks with her power game she is going to get a hoop, a foul or both virtually every time. Consistency of effort and attack will be keys to her playing at the highest level collegiately.
Fundamental, smart and methodical describe guard Kelsey Wolfe. Her skills allow her to create one on one and get looks in the paint or on the pull up. Her spot-up shooting will give most defenders a headache, and she has the range to shoot the 3. She is in constant motion on offense and has the ability to make the extra pass to find the right look. Defensively, she's an active help-side defender who could be more aggressive with her on-ball effort.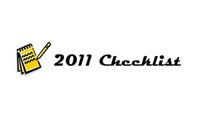 Guard Breshea Ali is a fluid slasher who is most effective when she's in the paint. At 6-0 she has great body control and leaps with the best of them. She has the ball skills to penetrate and dish but is pretty effective with her own pull up as well. Her stroke from the perimeter may be a question mark at this point and will need to come along to match up with the high level of the rest of her game. Her long and lean build, along with her speed and quickness, make her an effective defender.
Sitting near the top of any 2011 list would have to be 6-2 guard Cierra Burdick. This versatile and multitalented prospect has what most recruiters would call "the complete package." Her size and athleticism combined with her smooth and effective skills makes her an almost impossible matchup for any defense. She can create effectively one on one, but has the stroke and the range to keep defenders honest. Her ability to read the floor allows her to not only finish herself but to distribute the ball as well. Add to that an aggressive scoring mentality, and you've got a major impact player. Her physical size and quickness also gives her the tools to defend at almost any position on the floor.
Maybe the most impressive aspect of her game is her steady and continued improvement almost every time out.
Tiffany Jones, a 6-1 wing, has a long, lean athletic build and the potential to be major prospect in the future. She has solid ballhandling skills that are only going to improve over time. While her shot might raise some eyebrows, she knocked down a few and was able to get into the lane and score as well. When she moves without the ball she is a difficult matchup, and as she learns to take advantage of that asset more consistently, she'll draw more than her share of attention from opposing defenses. Her size and lateral speed give her the tools to shut down guards at any of the perimeter positions.
Another wing with good size and athleticism is Taylor Ford. The 6-1 lefty is still young and somewhat raw but has incredible potential. Her ball skills are there but will need to come along quickly to allow her to be effective on the perimeter. She can get to the rim and finish and needs to become more of an outside threat to keep defenders tight. She rebounded well and, just like with Jones, her physical size and athletic ability could allow her to become a dominant defender.
Allysia Rohlehr was the quiet impact player in the gym. Going almost unnoticed, the 5-10 guard was able to connect on shot after shot after spotting up as her teammates penetrated. Her active movement offensively was smart and well thought. She also took advantage of defensive mistakes and made some impressive passes to set up her teammates. She did put it on the floor a time or two and created her own opportunities as well. Defensively she was active off the ball and as she becomes more aggressive will become a stronger contributor.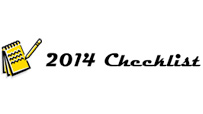 Point Guard Bianca Cuevas physically looks every bit the seventh grader that she is. However, nothing about the 5-2 standout's game says the Class of 2014. Size doesn't matter as much when you're going by defender after defender and getting to the rim. Yes, she did hit the floor a time or two, bouncing off defenders like a pinball, but more often than not she got the hoop or got fouled. Her ability to create is a direct result of her ballhandling skills, which left more than one defender looking lost. While she didn't put up too many from the perimeter, her stroke looked good and her passing skills will keep her coaches and teammates smiling. Stay tuned!
Discuss this on our Message Board.
Mark Lewis is a columnist and national evaluator for ESPN HoopGurlz. Twice ranked as one of the top 25 assistant coaches in the game by the Womenís Basketball Coaches Association, he has more than 20 years of college coaching experience at Memphis State, Cincinnati, Arizona State, Western Kentucky and, most recently, Washington State. He can be reached at mark@hoopgurlz.com.