NORTH AUGUSTA, S.C. -- Our second look at some of the noteworthy players from the largest stage of the summer evaluation circuit.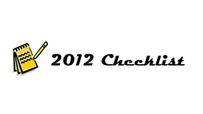 Nicole Kornet (Latana, Texas), Cy-Fair: Kornet is a matchup problem as soon as she hits the floor. At 6-2, she has the ability to knock down shots from the perimeter and enough size to post up a smaller guard in the paint. Her ballhandling skills allow her to create separation between her and the defender and get a clean look at a shot.
If you overplay her, she is really good at taking one dribble and pulling up for a mid-range jumper. The advantage in size that she has over most players allows her to see the court and pass out of any double-teams or traps. She is a smart player who can get hot from the 3-point line if you leave her alone for just a second. The one thing she will need to improve on is her footwork to be able to defend some of the smaller guards she might see on the perimeter.
Sierra Moore (Hanover, Penn.), Philly Belles: This 5-10 guard has a great ability to slash to the paint and make plays happen. She made a living by driving to the lane and getting layups or getting to the foul line. Her upper body strength allows her to control her body as she is in the air, and she is efficient at finishing with contact. The aggressive play is obvious on both ends of the floor as she will anticipate passes and turn steals into easy, uncontested layups. She is a very explosive player who has range that extends out to the 3-point line. Her athleticism enables her to make plays that other players her size have a hard time doing. Moore will have to continue to hit shots from the perimeter as well as slashing through the defense. If she does that, then she will be an offensive machine who will be difficult to stop.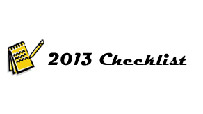 Jadda Buckley (Mason City, Iowa), All Iowa Attack: This 5-9 guard is the definition of a true point guard. She has the ability to play at such a fast pace and still make good decisions while running the point. Her passing and ballhandling skills are excellent, and she also has the ability to knock down shots if she is left open. There is a certain amount of poise that she carries herself with throughout the game, and she hardly ever looks hurried or shook with the ball. She is a true fundamental point guard who will pass first and look to score second. Although she looks to distribute the ball before scoring, you can't step off too far off her because she can hit shots from anywhere on the floor. Buckley is a solid point guard with plenty of skills to play at the next level. As long as she continues to build on her upper body strength, she can compete with the best in the country.
Kendall Cooper (Carson, Calif.), Cal Storm Taurasi: Cooper is a solid post player with a strong, college-ready build. She is a very aggressive player on both ends of the floor and makes plays with the ball on the low post. Her size and footwork are impressive as she can score with her back to the basket or face up and make a move top score. This is a true center who understands how to play the inside-out game to create shots for her teammates.The work she does before she goes on the offensive proves to be very beneficial, because she knows where she is on the floor and will quick step for an easy bucket. Her rebounding is consistent throughout the game, and she plays with a kind of liveliness down in the paint. One of the best improvements about her game is the fact that she has made a conscious effort to assert herself the whole time she is on the floor.
Kelly Hughes (Point Pleasant, N.J.), Philly Belles 15s: If you're looking for a player who will not hesitate to pull-up from anywhere, then look no further than Hughes. She is a 5-foot-11 guard who can run the point, but she is most effective on a wing. When running the point, she will take just a few steps past halfcourt and you better pick her up. There is no indecision about her jumper and ,once she gets hot, you're in trouble. Hughes can consistently hit the long ball and also shows some skill in driving the ball as well. The work she does away from the ball helps her set up her defender so she can get off a quick look from a screen. She will need to fill out, as she gets stronger, to be able to use her body for more than one threat on offense. Her footwork also needs to improve to ensure she can keep up with the quicker guards on the perimeter.
Follow us on Twitter, where you can ask questions and get instant updates.
Become a fan of the site on Facebook and get updates in your news stream.
Discuss this on our Message Board
Rebecca Gray is an intern for ESPN HoopGurlz. She previously wrote a column for the website about her experiences as a freshman on basketball scholarship at the University of North Carolina. She transferred to and played at Kentucky and now plays basketball and golf at Union College. A 5-foot-10, sharp-shooting guard out of Georgetown, Ky., Gray was named Miss Basketball in the state of Kentucky after averaging 25.6 points, 6.3 rebounds, 4.1 steals and 4.8 assists during her senior season at Scott County High School. She can be contacted at rebecca@hoopgurlz.com.