Two weeks ago Miami was the No. 1-ranked team in the ESPN.com Power Rankings, well before most polls and rankings had given them the top-dog status. And now, there is no reason to make a change as the Hurricanes are on a nine-game win streak and have won 14 of their last 15, including an impressive three-game sweep over North Carolina this first week of April.
But things are heating up elsewhere in the Sunshine State. Three of the top four teams in this week's rankings are denizens, as Miami is followed by Florida State at No. 2 and Florida chimes in at No. 4. The funny part is -- well, not funny to the Gators -- Florida owns a 4-1 record against the other two going into the Tuesday night contest at FSU.
Texas Tech, Mississippi State and LSU are fast-risers here as all three are coming off huge weekend series wins over fellow ranked teams.
1. Miami (25-4, 11-2 ACC)
Trending:

Last week: 1
Of note: The Hurricanes got only one game in at Notre Dame this past weekend, which they won. The two teams tried to move the series down to Coral Gables (where there was no snow, by the way) but the ACC nixed the idea.
---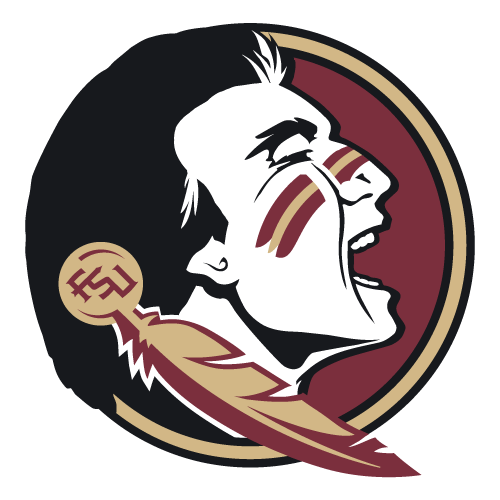 2. Florida State (22-8, 9-2 ACC)
Trending:

Last week: 7
Of note: FSU had an impressive series win this past weekend over Louisville. The Seminoles abused the Cardinals' arms in their two wins, notching a combined 34 hits and 28 runs on Friday and Sunday. FSU is hitting .304 as a team.
---
3. Louisville (24-7, 10-5 ACC)
Trending:

Last week: 3
Of note: It will be interesting to see how this team rebounds from the confidence-shaking losses in Tallahassee. The Cards' team ERA went from No. 1 nationally to No. 13 after the weekend. Don't worry, it is still a very respectable 2.91.
---
4. Florida (29-5, 8-4 SEC)
Trending:

Last week: 4
Of note: Despite the series loss to Mississippi State this past weekend, it's hard to punish the Gators, who have gone 5-2 the past two weeks, including a dominating sweep of Texas A&M.
---
5. Vanderbilt (25-7, 7-5 SEC)
Trending:

Last week: 2
Of note: Ugh. The Commodores looked like a defensive mess at LSU this past weekend, partly because of the Tigers' speed and pressure of course. Even though they got roughed up a bit by the Tigers, Vandy's arms staff still leads Division I with 10.5 strikouts per nine innings.
---
6. California (19-9, 8-4 Pac-12)
Trending:

Last week: 6
Of note: After an impressive sweep over UCLA the first week of Arpil, the Bears stumbled a tad with two losses at Oregon this past weekend. They still lead the Pac-12 at 8-4 but will take on Arizona (20-12) and Arizona State (17-12) the next two weeks.
---
7. Oregon State (22-7, 5-4 Pac-12)
Trending:

Last week: 11
Of note: Oh those speedy Beavers. OSU leads the nation in triples with 22 in 29 games, and Christian Donahue (5), KJ Harrison (4) and Logan Ice (4) are among the NCAA leaders in that category.
---
8. South Carolina (28-5, 10-2 SEC)
Trending:

Last week: 8
Of note: After losing 3-of-4 the previous week, the Gamecocks made amends by going 4-0 this past week, including a sweep of Tennessee. Gene Cone and Alex Destino have hitting streaks of 19 and 21 games, respectively.
---
9. TCU (24-7, 6-3)
Trending:

Last week: 12
Of note: The Frogs are heating up nicely with 12-4 record since March 15. The four losses have been by a combined five runs, while only two of the 12 wins have been close contests, both won by two runs.
---
10. North Carolina (23-9, 8-7 ACC)
Trending:

Last week: 5
Of note: The tar is not hot. Over the past three weeks the Tar Heels have gone cold, going 5-6 in their last 11 games. They now find themselves at 8-7 in ACC play, a full four games behind Coastal-leading Miami.
---
11. Mississippi State (23-9-1, 8-4 SEC)
Trending:

Last week: 18
Of note: Holy cow, what a weekend for the Bulldogs, winning a pair of games over Florida to take the series. As opposed to the team that lost to UCLA and tied Oklahoma in early March, this was a confident, loose team on Saturday and Sunday.
---
12. Texas Tech (24-9, 11-1 Big 12)
Trending:

Last week: NR
Of note: The fastest of the risers here, the Red Raiders are on a 16-3 tear and at the top of the Big 12 standings after an impressive three-to-zot sweep at Oklahoma State this past weekend in Stillwater, where they outscored the Pokes 28-8 and hit .404 as a team.
---
13. LSU (21-10, 6-6 SEC)
Trending:

Last week: 20
Of note: This could be a turning point for the Tigers' season after taking 2-of-3 from Vanderbilt, including a 13-4 rout on Thursday. Keep an eye on how the next few weeks go after the Tigers looks so good over the weekend.
---
14. UC Santa Barbara (21-7-1, 2-1 Big West)
Trending:

Last week: 15
Of note: The Gauchos went 2-1 at Long Beach State the first weekend of April, then went to College of Charleston and ended up 1-1-1 after Game 3 ended in a tie because of travel curfew. That was one of the toughest back-to-back cross-country roadies played this year.
---
15. NC State (22-9, 8-5 ACC)
Trending:

Last week: NR
Of note: The Wolfpack have now won five games in a row and seven of their last eight. They swept Wake Forest with two come-from-behind wins this past weekend. Preston Palmeiro's RBI single won Saturday's 3-2 game in the 10th inning.
---
16. Texas A&M (25-7, 7-5 SEC)
Trending:

Last week: 13
Of note: Those Aggies are just bullies. They probably ruined Georgia's season this past weekend with three blowout wins by a combined score of 30-3. But it was definitely a nice rebound after getting swept at Florida the weekend before.
---
17. College of Charleston (21-10-1, 5-1 CAA)
Trending:

Last week: 14
Of note: Ouch. Charleston was so close to a series win over UCSB on Sunday but gave up two runs in the ninth to tie it at 6-6 and ended the game with the winning run in scoring position before it was called due to a travel curfew.
---
18. Ole Miss (25-7, 6-6 SEC)
Trending:

Last week: 17
Of note: After a tough series loss to rival Mississippi State the previous week, the Rebels rebounded to sweep Arkansas by scoring 29 runs on 39 hits. The Rebs dominated from the get-go, never trailing the entire weekend.
---
19. BYU (25-5, 9-3 WCC)
Trending:

Last week: NR
Of note: The Cougars are third nationally with a .336 team batting average, led by Colton Shaver at .420 (17th overall) and Brennon Lund at .402 (45th). The human polls might not be showing the Cougars much love, but they are No.12 in Boyd's World's ISR rankings.
---
20. Southern Miss (25-8, 11-1 C-USA)
Trending:

Last week: NR
Of note: In their 33 games so far, the Eagles have been held under six runs just eight times. That's why their offense is rated 12th in the nation, hitting at a .321 pace, and they have 145 walks already this season.
---
Dropped out: Arizona (previous rank: 9), Long Beach State (13), Florida Atlantic (16), Michigan State (19)
Five on deck: Clemson (23-9), Michigan State (21-6), Cal State Fullerton (18-13), Stanford (17-9), Long Beach State (19-12)
Eric Sorenson is creator and curator of CollegeBaseballToday.com and a regular contributor to D1Baseball.com.