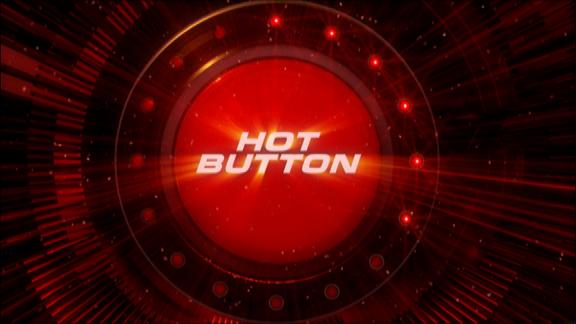 RON WASHINGTON
JASON GARRETT
Washington will last longer

By Richard Durrett
ESPNDallas.com
Archive
It amazes me that after two straight trips to the World Series, a bad two-week run has some folks thinking that Ron Washington's days should be numbered.
Really? It's difficult to imagine that without Washington's shrewd management of the clubhouse and ability to get the most out of young players, this club makes it to two consecutive World Series. No team plays harder for a manager than the Rangers, despite what we all saw the last few weeks in the club's collapse down the stretch. The Rangers tried to play hard, but the mind and body didn't appear to respond.
That's not to say Washington is without blame. As is the case with any skipper, you can question in-game decisions and strategy. But when those don't work out -- like pulling Yu Darvish and inserting Derek Holland in the seventh inning of a 2-1 game Friday -- Washington is the first to understand he'll take criticism.
But consider what Washington already has overcome to manage this club for the past six seasons. He was Jon Daniels' hire and then had to prove himself all over again when Nolan Ryan became president. The Rangers weren't playing well early in 2008, and there were whispers Washington wouldn't last long. Then the club started winning and playing better as Washington kept teaching a young squad.
He had a positive drug test that became public in spring training 2010, and the team stuck by him. It showed how much Washington's work had impressed Ryan and the rest of the front office. He apologized to his team, which quickly rallied behind him. The Rangers then went out and made it to a World Series a year sooner than many expected.
If Washington can make it through those ups and downs, he can get past a terrible end to a season full of high expectations. He made some mistakes in 2012, and he'll learn from them next year. The club has stayed patient with Washington this long; why give up on the investment now?
As for Jason Garrett, the Cowboys' coach might be trying to change the culture, but how much can the team improve as long as Jerry Jones is assembling the roster? And how patient will Jones be if Garrett isn't getting results? The owner isn't afraid to make coaching changes -- he's on his seventh coach in 23 seasons.
Washington already has been the manager for six seasons, and he's close to obtaining all the managerial records in club history. His team still respects him and likes playing for him. He'll be under pressure to produce next year, but with the roster he's got, he should be able to do that and stay in Texas for a long time.
Garrett isn't going anywhere

By Calvin Watkins
ESPNDallas.com
Archive
The Texas Rangers reached the World Series two consecutive seasons but fizzled down the stretch of the 2012 season, seeing their star player quit on them, and eventually being eliminated by the young and inexperienced Baltimore Orioles in the American League wild card.
Ron Washington shouldn't be fired for this. He turned around a franchise that had performed poorly for years and helped make it relevant for the first time since Johnny Oates was running things from the dugout. But Washington won't last longer than Dallas Cowboys coach Jason Garrett.
Washington is liked in the Rangers' organization but is not beloved as Garrett is with the Cowboys.
Garrett has his brother John on the coaching staff and his other brother Judd in the pro personnel department. The Garrett family has a major voice, bigger than Washington's, in its organization.
Jason Garrett is being asked to turn around a franchise whose best year was 2007, when it earned a No. 1 seed in the NFC East by going 13-3 with a young quarterback and talented veterans only to waste that season and never recover.
Sure, Wade Phillips delivered a playoff victory, something Bill Parcells couldn't do when he rebuilt the franchise, basically from scratch, but Garrett had to change the culture. He had to rid the team of players who weren't respectful of the process. Garrett is trying to build a program, much like Alabama's Nick Saban is doing in the SEC with success.
It takes time, and the man who signs the checks at Valley Ranch, Jerry Jones, is going to give Garrett the power to make it happen. You can already see changes at Valley Ranch with players preaching accountability and taking a one practice, one play, one game at a time approach.
The Cowboys didn't have this all the time with Phillips. It seemed Phillips was in a rush to get it done. Like this was his last chance at the lottery. Garrett is going to get the time to build this thing. If the Cowboys don't reach the postseason, Garrett isn't going anywhere.
He should't go anywhere, because he's the young, vibrant coach the Cowboys need. He's not perfect; no coach is. But Jones will stick by Garrett. Jones knows that firing Garrett after three or four seasons won't change anything. It would just put the Cowboys back where they started: at .500.
Giving Garrett a chance allows Jones to believe he still has a shot at another ring.
AUDIO HIGHLIGHTS
Coop & Nate: Hot Button
Who is sitting on the hottest seat? Ron Washington or Jason Garrett? Tim MacMahon and Nate Newton weigh in.