Leadership Through Sports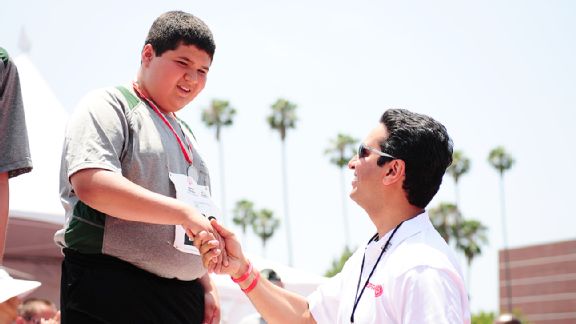 Sports builds skills that people can use throughout their entire lives, including perseverance, teamwork, accountability and leadership. Sports also can create a level playing field, where no matter someone's socioeconomic, cultural or educational background, people can work together towards a common goal.
We strive to enable leadership through sports by supporting programs that:
Foster physical development, leadership, self-confidence and life skills.
Utilize sports as a vehicle for enablement to bridge gender inequalities; improve educational success; enhance economic opportunities; and foster social inclusion of marginalized groups, including youth with disabilities.
Empower innovation and creativity in technology and journalism to develop the next generation of leaders.

How ESPN is helping:
Special Olympics Unified Sports®
Special Olympics Unified Sports is an inclusive sports program that combines an equal number people with and without intellectual disabilities on the same team for training and competition, fostering an environment of social and cultural inclusion. As the official media sponsor and global presenting sponsors of Unified Sports, ESPN, Disney and Special Olympics are working together to double participation in Unified Sports to one million participants by the end of 2015. Learn more.
Caravana do Esporte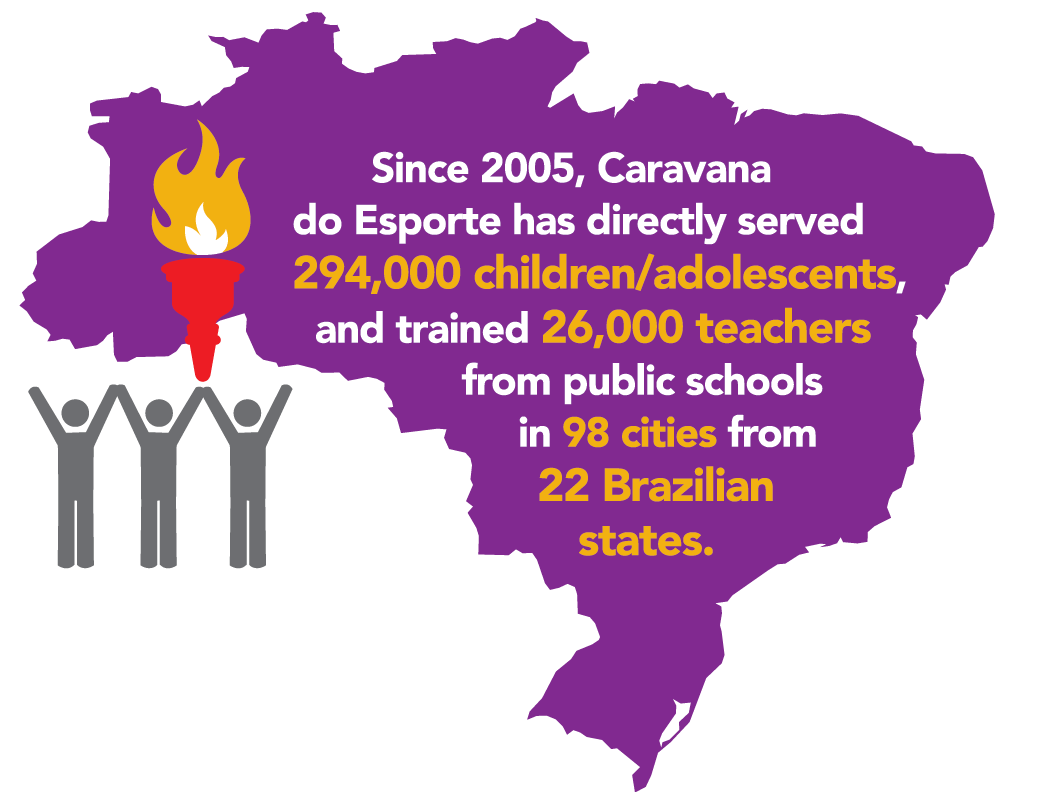 In 2005, ESPN Brazil founded Caravana do Esporte (Sports Caravan) and partnered with UNICEF Brazil and the Institute for Sports Education to promote human development through sports for children and teenagers in low-income cities of Brazil. Each Caravana invites kids aged six to eighteen to participate in a half-day sports clinic taught by former professional athletes who represent a wide variety of sports, from rhythmic gymnastics, to boxing, to taekwondo and, of course, futebol. Each Caravana also includes a production crew from ESPN Brazil who film the clinics to later air as documentaries on ESPN's networks. Now in its tenth year, the project has already served more than 1.5 million children in 17 Brazilian states and 90 cities.
Learn more
.