Weekend binge reads

Will baseball's 'unbreakable' records fall?
73 home runs. 56 straight games with a hit. A .426 batting average. Baseball is full of records that seem out of reach -- but are they? After all, you need only one amazing season for a record to fall, and MLB has no shortage of players who can pull it off. Sam Miller runs the odds on which records are in jeopardy. Read More
Too young to be scoring like this
Not only is Luka Doncic probably the Rookie of the Year, he might be the Rookie of the Entire Decade. Doncic seems to already have figured this NBA thing out, and Kirk Goldsberry makes the case that his game is absolutely perfect for the way the NBA is evolving. Read More
One Special Olympian's journey to Abu Dhabi
Sylvester Vermillion is a powerlifter who represented the United States in the Special Olympics. We captured his unique experience in Abu Dhabi, United Arab Emirates, in photos, as he proved he was ready to take on the world. Read More
Things to care about

It's getting real ...
The Madness started for real on Thursday. Here are our panel's top takeaways from the day's action, as well as a look ahead at Friday's NCAA tournament games (one of which includes a guy by the name of Zion).
Read More
What's a uniform number worth?
Earl Thomas had to pay in order to continue wearing No. 29 when he joined the Ravens. He's not the first to have to do a little negotiation to get his preferred digits when joining a new team. We've put together a list of some of the most exorbitant and unusual uniform number prices in NFL history.
Read More
What to watch for in the women's tournament ...
Top seeds making their debuts. Star players looking to make a mark. Upsets waiting to happen. The women's NCAA tournament tips off today, and we've got your comprehensive guide to all the big storylines.
Watch
Things to watch

Ichiro says goodbye
Ichiro Suzuki's final season in MLB lasted only two games, but retiring in the Tokyo Dome seems like the perfect way for a legend to go out. From teammates to fans to umpires, everyone in attendance knew they were watching something special. If you can watch this with a dry eye, you're much stronger than we are. Watch
Zion's and Ja's best dunks
Zion Williamson makes his NCAA tournament debut today. Ja Morant went for a triple-double against Marquette yesterday. Both of them threw down some absolutely seismic slams this season -- and we're here to give you the best of the best. Watch
Overheard

"I'm the most unstoppable player in the league."
Joel Embiid, after dropping 37 points and 22 rebounds against the Celtics. Read More
Remember When?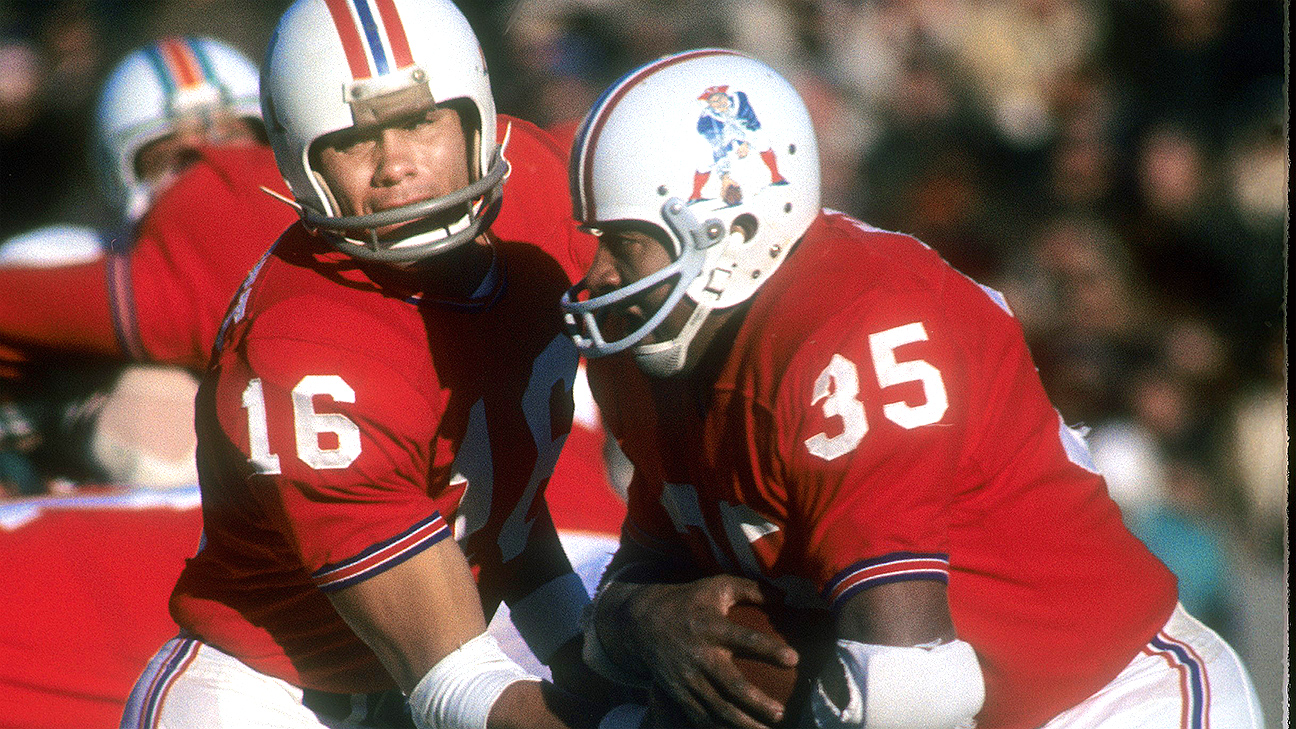 On this date in 1971, as a result of their move to Foxborough, Massachusetts, the Boston Patriots decided to change their name ... to the Bay State Patriots. The NFL was not a huge fan of that name ("BS Patriots" seems like something an angry Jets fan would say), and the team settled on "New England" instead. Weirdly enough, the Warriors went to a regional name in 1971 too, going from San Francisco to Golden State. Must have been a trend.
What's on tonight?

Portugal vs. Ukraine (3:35 p.m. ET, ESPN+):
Cristiano Ronaldo leads Portugal against Ukraine in this European Championship qualifier. It's the first match action for the Portuguese team since two November draws against Italy and Poland.
(15) Towson vs. (2) UConn (6:30 p.m. ET, ESPN2):
A 2-seed is an unfamiliar position for Geno Auriemma's UConn squad in the women's tournament, but don't count out the Huskies just yet. They've lost only twice this season and are carrying a 13-game winning streak into the tournament.
(16) North Dakota State vs. (1) Duke (7:10 p.m. ET, CBS):
We included this just in case you were wondering when Zion & Co. were playing.