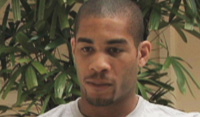 June 1

Boeing 737

Leaving Miami International Airport

82 degrees

Partly sunny
The jet has just taken off, barely climbed into the thick, puffy clouds when Bob Bradley pulls out a laptop and begins watching video of the team his players will face in less than two days, Costa Rica.
A few rows back, Charlie Davies and Clint Dempsey play computer chess. Carlos Bocanegra watches "The Tudors." Pablo Mastroeni works the USA Today crossword puzzle, and Oguchi Onyewu leans his head against the airplane's body and sleeps.
The U.S. men's national soccer team hasn't been together in 61 days, since its April World Cup qualifier against Trinidad and Tobago, but the 2½-hour flight from Miami to Costa Rica marks the beginning of a summerlong world tour that will feature 14 matches on three continents and in four time zones. The players and coaches know what's ahead: World Cup qualifiers in hostile territory, Confederations Cup matches against the greatest teams in the world, and defense of the team's 2005 and 2007 Gold Cup championships.
There will be good days and bad, inspiring victories, disappointing defeats, and physical, mental and emotional exhaustion. Each day will bring another opportunity to improve, another chance to prepare for the ultimate goal: the 2010 World Cup in South Africa, which begins June 11.
"It's always good to see everybody and catch up," says Bocanegra, the captain and a defender. "It's going to be a long summer. By the time it's all over, yeah, we very well might be sick of each other."
Although 11 members of the 23-man travel squad have been around for a five-day training camp, others such as goalkeeper Tim Howard and midfielder Benny Feilhaber arrived just in time to meet the chartered flight at Miami International. Then there's defender Jonathan Bornstein, who forgot his passport in Los Angeles and needed early-morning assists from FedEx and a manic Miami cab driver to make the flight.
But now, finally, they're all together as they begin the process of quickly rediscovering the on- and off-the-field chemistry it will take to beat Costa Rica, one of the toughest opponents in their region.
"It's the biggest challenge we face every time we get together," says midfielder Landon Donovan. "How quickly can you let go mentally, physically and tactically of what you do with your club team and pick up where you left off with the national team? The sooner everyone figures that out, the better off we'll be."