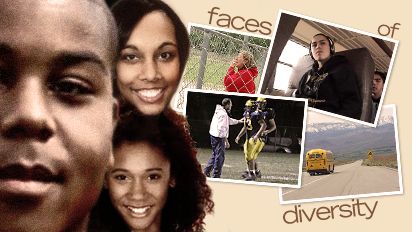 (illustration/ESPN.com)

Jackson: Passing the torch
After 18 years of being the hero in Indiana, Reggie Miller leaves the Pacers in the hands of Jermaine O'Neal.



Jones: Dress down
David Stern will get his dress code. But will it help market the NBA, or hurt it? Bomani Jones says, beware.


End text -------------------------
Black History therapy
One short month? The shortest month of the year? It's enough to drive a man to his shrink. Alan Grant says African-American athletes like Serena Williams are worth celebrating all the way from January through December. Story

The NBA Prophet
Etan Thomas isn't one of the best players in the NBA, so what he has to say sometimes isn't heard. And that's too bad because Scoop Jackson says Thomas's voice is definitely worth hearing. Story
• Eric Allen: NFL needs to progress

Barry vs. the Babe
We know this much about Barry Bonds and the bad vibes he gets from many baseball fans: There is no such thing as an easy answer. As Bonds begins his final assault on Babe Ruth's career home-run record this season, Mark Kreidler takes a look at the role race might play. Story

Hilldales receive tribute
Raleigh "Biz" Mackey and the Darby Hilldales, the 1925 Negro League champs, are finally being recognized for their contributions. Joe Santoliquito writes on how one of the best Negro League teams to ever play the game was anonymous even to the surrounding communities. Story
• The results: 17 are elected
• Noren: O'Neil awaits Hall
• Santoliquito: Dwindling Negro Leaguers

Davis Makes History
Not everyone likes Shani Davis. But his win -- becoming the first black athlete to win an individual gold at the Winter Games -- and nothing else will stand the test of time, says ESPN The Magazine's Eric Adelson. Story
• Davis bests Hedrick in 1,500 | Caple: No villains here
• Shani Davis profile | Your take | Winter Olympics Index

Making the Minority Grade
Colorado's rush to hire a football coach all but bypassed the Black Coaches Association's diversity standards, but the Buffs are not alone in stiff-arming the organization, ESPN.com's Mike Fish reports. Story
• Schad: Catching up with Dan Hawkins | Lapchick: Deflation
• Exceptions to the rules | Coloring within the (guide)lines

'THIS IS HOW WE LIFT OUR WORLD'
ESPN will honor the trials, triumphs and legacy of the African-American athlete throughout the month of February with daily vignettes, entitled "This is How We Lift Our World," that will highlight philanthropic contributions made by top athletes.