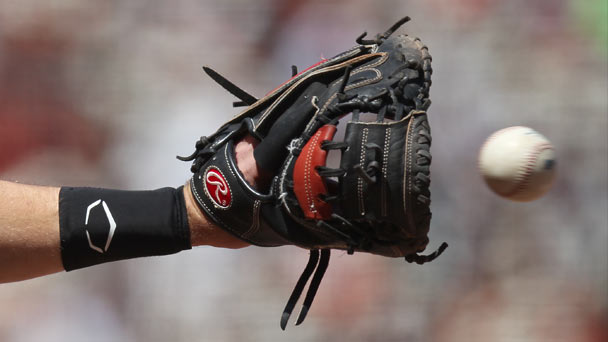 MIDSUMMER MEMORIES
Keepsake All-Star Game moments, collected by ESPN's own all-star eyewitness team of baseball analysts and writers.
MIDSUMMER MEMORIES
Keepsake All-Star Game moments, collected by ESPN's own all-star eyewitness team of baseball analysts and writers.
SOMETHING SPECIAL ALWAYS HAPPENS. Something worth remembering. Pete Rose body-slamming Ray Fosse in 1970. Ted Williams knocking Rip Sewell's famous eephus pitch out of the park in 1946. Carl Hubbell striking out five future Hall of Famers in a row in 1934. (Because you asked: Babe Ruth, Lou Gehrig, Jimmie Foxx, Al Simmons and Joe Cronin.) For the record, we weren't there live and in person for any of those. But we've seen plenty of other magic All-Star moments over more recent years. And as the 2014 All-Star Game in Target Field approaches on Tuesday, we asked our baseball experts -- those who played in the games and those who covered them -- for their favorite memories. The only rule: You had to be there. We were.
July 10, 2001
AL 4, NL 1, Safeco Field
To play to the story, they cooked up the position switch at the start of the game. So couldn't they have cooked up the home run in the third inning, too? 'Cause, you know, that made the story unforgettable.
First, the switcheroo. As the American League team took the field in the top of the first, Alex Rodriguez, voted in as the starter at shortstop, walked over to third base and pointed Cal Ripken, voted in as the starter there, to the middle-infield spot that had been Ripken's home for the first 16 years of his Hall of Fame career. A-Rod, he said later, dreamed it up a week before the game as a tribute to the man who'd redefined the position of shortstop. Ripken was going to retire at the end of the 2001 season. This was his last All-Star Game. Rodriguez, then with the Rangers, ran the scheme past the AL's All-Star manager in advance and received Joe Torre's blessing. Ripken didn't know. It was a conspiracy by any definition, and it worked. Pure theater.
So when, in his first at-bat leading off the bottom of the third inning, Ripken smacked Chan Ho Park's first pitch -- a straight-arrow fastball, right down the middle - into the visitor's bullpen in left field . . . well, was it too good to be true? A perfect home run in Ripken's last All-Star Game, to go with his perfect home run in Consecutive Game No. 2,131, the one that broke Lou Gehrig's record back in 1995? Was it a setup, an on-purpose meatball, another way to play to the Ripken retirement storyline? A conspiracy-theorist's dream!
As a conspiracy theory --like most conspiracy theories, of course -- it's both good clean fun and too far-fetched to be taken seriously except maybe for the juicy layer it adds to the memory. As a magic moment, as a baseball keepsake I'll take to my grave, it works beautifully in the Ripken romance. I don't care how the home run happened. I do care that it happened, and that I saw it up close and personal.
Two other unrelated images stay with me from that evening. The first, and funniest, is honorary NL manager Tommy Lasorda's backward tumble to dodge a piece of Vladimir Guerrero's shattered bat in the third-base coach's box in the sixth inning. Relive it with me!. The other is the high-definition television they'd installed in the back of the Safeco Field press box. First time I'd ever seen high-def. I was blown away. Can't live without it now.
But I digress. Ripken, of course, was named the MVP of that All-Star Game because why not? It was his story. Just, I might add, as this year's All-Star story belongs to another retiring AL shortstop. So who's going to groove one to Derek Jeter?