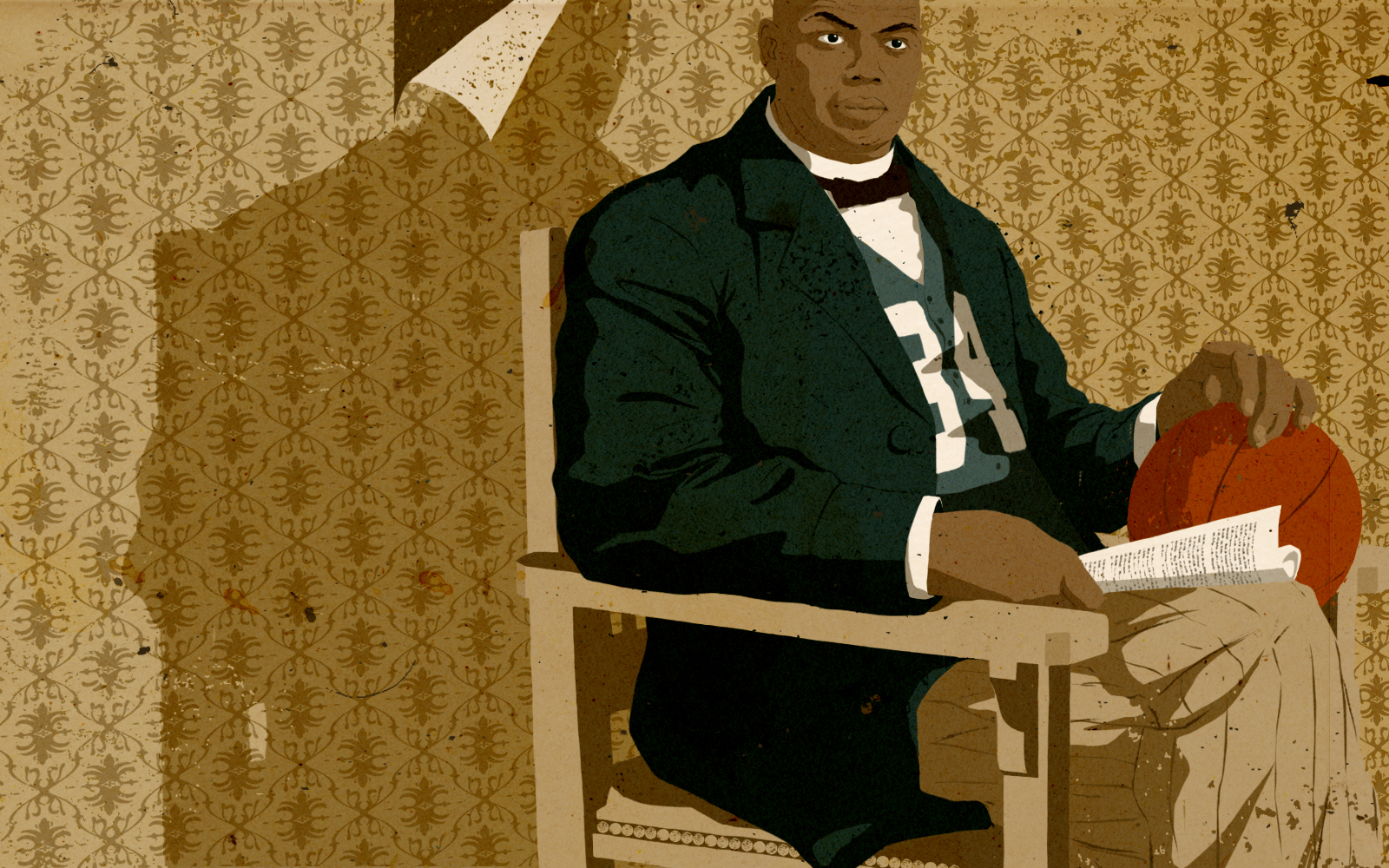 Up From Leeds
The people, the place and the privilege that made Charles Barkley a role model
A
t the end of a turbulent, troubled Martin Luther King Jr. Day, Charles Barkley sits calmly before four cameras, a hot mike pinned to his gray suit, preparing to offer a compromise.
Barkley is on the Atlanta set of "Inside the NBA," less than three miles from Ebenezer Baptist Church, where King was baptized as a child, preached as a minister and was laid to rest as a martyr. It's the same church where, a few hours earlier on this MLK Day 2015, about 200 demonstrators sat down in the streets, halted the traditional parade and protested while carrying a symbolic, makeshift coffin.
Similar protests ignited across America, quiet, dignified remembrances of the Founding Father of racial equality disrupted by boiling anger over police killings of unarmed black males.
"No Justice, No Peace" ramming headfirst into "We Shall Overcome."
Enter Charles Barkley, born into Jim Crow segregation in 1963 in Leeds, Alabama, to analyze the day, the month and the entire history of civil and uncivil disobedience.
Somehow, Barkley has arrived at this position, as one of America's sought-after voices on race and injustice. He has pursued this platform since the day he retired as a player and chose TNT over NBC because, he says, Turner promised he could address social issues. He has reached the broadcasting mountaintop with a mouth inspired by Muhammad Ali, a style reminiscent of Howard Cosell and buckets of down-home wisdom.

Through the lens of sports, The Undefeated will be the premier platform for intelligent analysis and celebration of black culture and the African-American struggle for equality. The Undefeated will challenge, engage and advocate for people of color in a manner consistent with the black-press pioneers, such as Sam Lacy, who led the charge for Jackie Robinson's civil rights-sparking baseball career.
Coming summer 2015
- The Undefeated.com
Recent NBA events have magnified Barkley's voice, and this moment. Since casting out disgraced owner Donald Sterling this past spring, the league with the highest concentration of black athletes and fans has risen to the forefront of America's renewed, loud conversation about race. LeBron James, Derrick Rose and Kobe Bryant amplified the discussion, flouting league rules by wearing "I Can't Breathe" T-shirts in support of #BlackLivesMatter protesters and Eric Garner, the New York man who died after a police chokehold.
Today, the NBA has laid claim to the King holiday, broadcasting a dozen games with its television partners and rolling out a promotional video featuring an extremely rare and expensive commercial use of the "I Have A Dream" speech.
The pregame show for the Bulls-Cavaliers contest approaches. Barkley readies to do what he does best, what will earn him far more money talking basketball than playing it, what has made "Inside the NBA" a perennial Emmy winner and must-see TV for more than a decade: speak from the heart.
There's only one problem:
Barkley speaks from the heart.
"For myself, being from Alabama," Barkley summarizes after calling King a true hero and endorsing the movie "Selma," "civil rights means a big deal to me. And my grandmother, who's the greatest person who's ever been in my life, always said to me, there's a lot of people did heavy lifting to make you become successful. And the one thing you don't want to do is screw it up.
"One problem we have in the black community," he continues, "there's a lot of self-inflicted wounds. You can't do that."
He name-drops Nelson Mandela and calls Ali "the biggest influence in my life." He admits doing some "stupid things." But he finishes by insisting that he "never did anything where I said to myself I didn't keep progressing as a person, and that's always been the key."
Alabama. Don't screw it up. Self-inflicted wounds. Stupid things and steady progress.
Call it Barkley's update of the Atlanta Compromise, the stay-in-your-place, soothing-to-Southern whites prescription for black progress famously orated by African-American leader Booker T. Washington on Sept. 18, 1895.
"Nor should we permit our grievances to overshadow our opportunities," the former-slave-turned-Alabama educator publicly advised, to the consternation of W.E.B. Du Bois and other black, Northeast liberals.
Barkley's MLK Day message falls short of some of his 2014 lowlights -- "There are a lot of unintelligent black people who don't have success," he clumsily said in a defense of quarterback Russell Wilson -- but he says enough to further inflame the critics who liken him to Clarence Thomas, Herman Cain and Allen West.
Barkley's message is devoid of any mention of white supremacy to overcome, racial progress to be made or playing fields in need of leveling. It lacks the self-awareness that might come from reflecting on throwing a man through a plate-glass window, punching an obnoxious fan in the nose, serving a weekend in jail for drunken driving or spitting on a small girl at a game.
Barkley's comments at this weighty moment seem to fit right in with a man who defended the Ferguson cop who killed Michael Brown, labeled looters "scumbags" and suggested Garner shouldn't have resisted arrest. They might even inspire another op-ed from his "Inside the NBA" partner Kenny Smith, who was so unnerved by Barkley's Ferguson comments he implied that Barkley was unqualified to be in the conversation.
But such assessments would be incomplete. Maybe flat wrong.
Two days interviewing Barkley in Atlanta revealed much more nuanced and complex views on race. Visits to his hometown and conversations with more than 50 people -- his family, friends, classmates, former teammates, coaches and TNT co-workers -- show that Barkley has a deep desire to help poor black people, has donated many millions to black causes and represents a much broader segment of black opinion than is conveyed by our sound-bite, click-on-this media culture.
Given the opportunity to talk in depth about race, Barkley repeatedly surprises with declarations that would make Jesse Jackson smile.
"We can't sit around and bitch about poor people having too many kids," Barkley says, "not having jobs, unless the people who have all the money give them economic opportunity. We got to give them economic opportunity. With a real wage."
Who is Charles Barkley? How did this Hall of Fame basketball player with a personality more Allen Iverson than Bill Russell emerge as a commentator on such important issues? Is Barkley the modern-day Ali, a voice for the ages on race? Or Jack Johnson, a provocateur with no real agenda for change and a white wife?
The people closest to Barkley say those answers are in one place.
"Charles is all the streets of Leeds, Alabama," Shaquille O'Neal asserts. "One hundred percent streets of Leeds."
---
text
MARCHING ORDERS
Inside Macedonia Baptist Church, a well-kept brick building at 7944 Charles Barkley Ave., a spirit of gratitude is raising the roof that Barkley built.
It's the Sunday before MLK Day in this small, predominantly white town of roughly 12,000 residents located almost 20 miles east of Birmingham and divided by train tracks that symbolically distinguish the black from the white side of Leeds. Local historians call Leeds "historic yet progressive." The description encompasses a few flattering and unflattering facts. King stayed overnight here once in 1967. There were separate black and white homecoming queens until the 1990s. Whites have generally treated blacks well while remaining firmly in control of the government. And after the town's only recorded lynching, in 1901, a grand jury miraculously indicted a white man.
Barkley was born in Leeds in February 1963. He was the first black baby delivered in the segregated town hospital, the story goes, because his grandfather worked there as a janitor. Seven months later in nearby Birmingham -- then known as "Bombingham" for a wave of explosions targeting civil rights activists -- four little girls perished when a cache of dynamite exploded beneath the 16th Street Baptist Church.
But all that is a distant memory today at Macedonia Baptist Church, where there are many thanks to be given.
To begin the service, the congregation recites Psalm 107 in unison: "O give thanks unto the Lord, for He is good, for His mercy endureth forever." A deacon at the lectern says, "We thank you for all blessings, spiritual and physical..."
This being a Baptist church, Southern-accented shouts of "Thank ya!" immediately float up toward a half-dozen sparkling chandeliers hanging from the new roof Barkley paid for as part of a $160,000 renovation gift.
About 60 people are here, mostly elderly, with a sprinkling of young folks. They are wearing suits and jeans and dresses; shined shoes and work boots; pinstripes, plaid and velour. Every person in the building is black.
" ... for our food, our clothing ... "
"Thank ya!"
" ... for the mind you have given us ... "
"Thank ya!"
A tall woman enters and walks down the side aisle to the second pew; her cascade of auburn curls matches the accents on her stylish cream-and-white dress. Barkley's mother, Charcey Mae Glenn, is here to give thanks unto the Lord.
The band -- just a keyboard and an electric bass -- starts playing. Ms. Charcey, the first on her feet, raises a manicured hand to the sky. The powerful choir can be heard four blocks down Charles Barkley Avenue, in the housing projects where young Charles was raised by his mother and grandmother, Johnnie Mae Edwards, the rock of the family.
Ms. Charcey now lives smack between the projects and the church, right there on the street named after her oldest child, in a house that started small and was added on to several times over the years. She can look out her window and see the basketball court behind the projects where young Charles played.
A huge part of Barkley's life is rooted in these few blocks. He is seen here often, doing things like taking his mother's garbage cans to the curb, driving her to the grocery store, or relaxing on her porch with various NBA stars.
A few white people live in the neighborhood now, but it was strictly black in the 1960s. The train tracks a half-mile away enforced the line. Leeds is 14 percent black and 79 percent white with a median family income of about $50,000 and a poverty rate of 17 percent, economic statistics indicating that Leeds fares better than Alabama as a whole. However, substandard income and poverty statistics for black Leeds residents show they do not share in that relative prosperity.
The congregation inside Macedonia Baptist is unconcerned with statistics on this Sunday. Praises soar from the choir, then the music subsides. A collection plate is passed. The sound of clinking coins fills the room.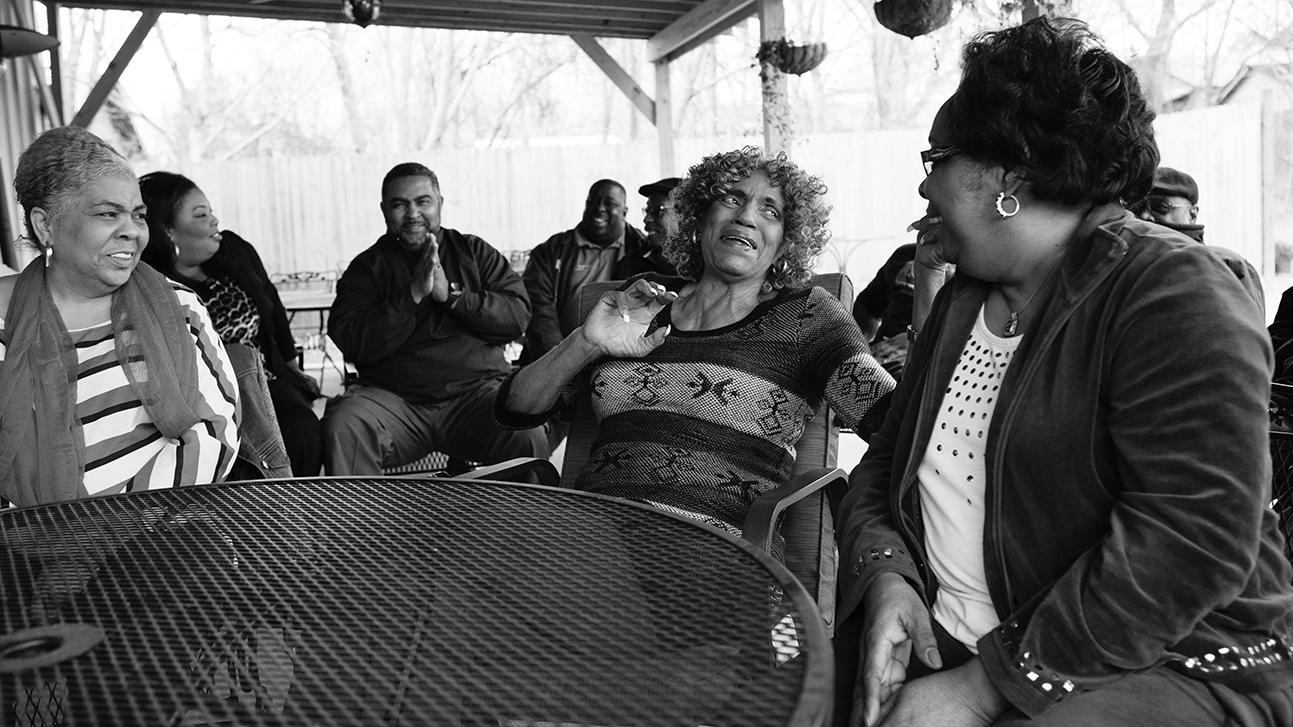 The Rev. Randy E. Moore, a large, gray-haired man, walks gingerly to the pulpit. He has presided here for 23 years. His sermon today is titled "Marching Orders."
"Marching orders are for soldiers, not for sightseers," Moore utters in a weakened voice. He talks about marching in obedience to authority. He uses police officers as a metaphor. Guns give police power, but badges give them authority. God, he says, has the ultimate sovereign badge of authority. Then he calls baptism "a Christian act of civil disobedience."
"If you are not satisfied with the government," he pleads, "with being oppressed, with being profiled -- get baptized. Y'all gon' pray with me?
"Don't brawl, that's the way the world does. Don't burn the city that you live in. Be baptized. If you want to protest, be baptized." Moore's voice has lost any trace of infirmity, rolling over the nine rows of wooden pews in waves of intensity and volume.
His marching orders have been heard. Ms. Charcey and the rest of the congregation rise to their feet, give their final thanks and exit into the sunshine.
This is the church Barkley was raised in and still attends during his frequent visits home. It's the church that sustained Ms. Charcey through years of cleaning white folks' houses as a single mother, cooking for their children as she worried about being able to feed her own. And this sanctuary delivers a message that could have been heard in 1815 or 1915 in black churches across America.
When the world does you wrong, don't fight the world. Lift yourself up, toward the Lord.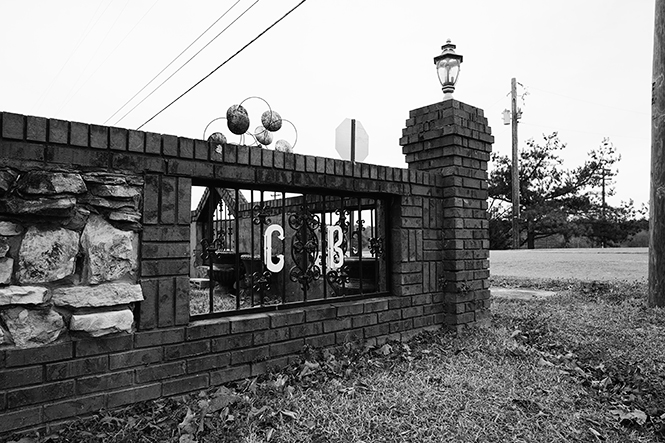 Given the choice to live in any house in any neighborhood in America, Ms. Charcey and Johnnie Mae dug in a stone's throw from Macedonia Baptist Church and a short glance from their old apartment in the projects. This is where Barkley and his family are from, and this is where they felt they belonged.
A new house, in a new neighborhood, behind a gate, flanked by neighbors with no connection to her past, her struggle or her church offered little appeal to Ms. Charcey. She is respected and needed in Leeds.
In his Atlanta Compromise speech, Booker T. Washington advised blacks to spurn fleeing the South and their familiar surroundings.
"I want us black people to realize black lives matter all the time. ... We kill each other a lot more than white cops kill each other. We don't have respect for each other."
- Charles Barkley
"To those of my race who depend on bettering their condition in a foreign land or who underestimate the importance of cultivating friendly relations with the Southern white man, who is their next-door neighbor, I would say: 'Cast down your bucket where you are.' Cast it down in making friends in every manly way of the people of all races by whom we are surrounded."
On Ms. Charcey's way out of the church, a group of children surrounds her. She pulls a plastic bag from her purse and gives them all candy. Once outside, she remembers how young Charles would clean the house when she was at work, take care of his two younger brothers, then lie across the bottom of her bed when she got home from working two or three jobs. She discusses what Leeds was like in the 1960s, using words like "hard" and "rough."
Ms. Charcey says that the white families she worked for in the 1960s and '70s treated her wonderfully. They gave her food from their gardens to feed her children, let the children come to work with her when she couldn't afford a baby sitter and even paid Charles to do yard work when he was old enough. Barkley's childhood household harbored no resentment toward white people.
"That's how mama brought us up," Ms. Charcey explains. "No bitterness."
No foolishness, either, or tolerance for bigotry. Ms. Charcey shares that, when young Charles was one of the first black students to integrate the elementary school and a group of angry white people gathered menacingly outside the building, Grandma Johnnie Mae escorted Charles to school -- pistol in purse.
As she talks, Ms. Charcey gazes down the hill at the projects, a row of one-story, reddish-brown dwellings. She almost seems transported back to the time when she and her mother, who worked in a meat factory, endured long hours of menial labor to provide for their three boys, one of whom died of drug-related health issues at age 42.
"Thanks be to God," she says, "if it hadn't of been for the white man giving me jobs, because I cleant houses and cooked, and did all of that. If it hadn't of been for them, I wouldn't have had a job back then."
This strikes at a theme repeated by numerous people in Leeds, and by Barkley in his four books. In a town less than 20 miles from where sheriff Bull Connor terrorized civil rights marchers in Birmingham, there was little vicious, hard-core racism. Each side knew its place, its own side of the tracks, and they got along pretty much fine.
They still do.
Joe Becker serves as a Leeds historian at the American Legion and the Masonic Lodge. That's the white lodge; black folks have their own.
"I'm a little ashamed or embarrassed -- I don't know a whole lot about that side of town because I've never spent any time over there," Becker admits. "I didn't have any business over there, and I just knew not to go.
"I never saw 'em," he continues. "I'm 65 years old, and I'm of that generation where I wasn't around any of the black folks and they liked it and I liked it."
Today, on Becker's side of the tracks, there is commerce. Chain stores, shops and restaurants dot the streets, especially right off the interstate. There is a decent downtown, with lovingly maintained century-old buildings, markers for the three natives awarded the Congressional Medal of Honor, a cement plant that has employed generations of residents, white and black, a mall, a Bass Pro Shops Outdoor World and two new schools.
Leeds does have a historic marker honoring a black man -- the legendary ex-slave strongman John Henry, reputedly buried nearby. His memory resides on the white side of those consequential steel ribbons.
On the black side, a convenience store or two separate the old houses from the older houses. There is what appears to be an abandoned fire rescue post, and some sort of power plant. A community center took over the Leeds Middle School building when the town built a new school on, yes, the white side.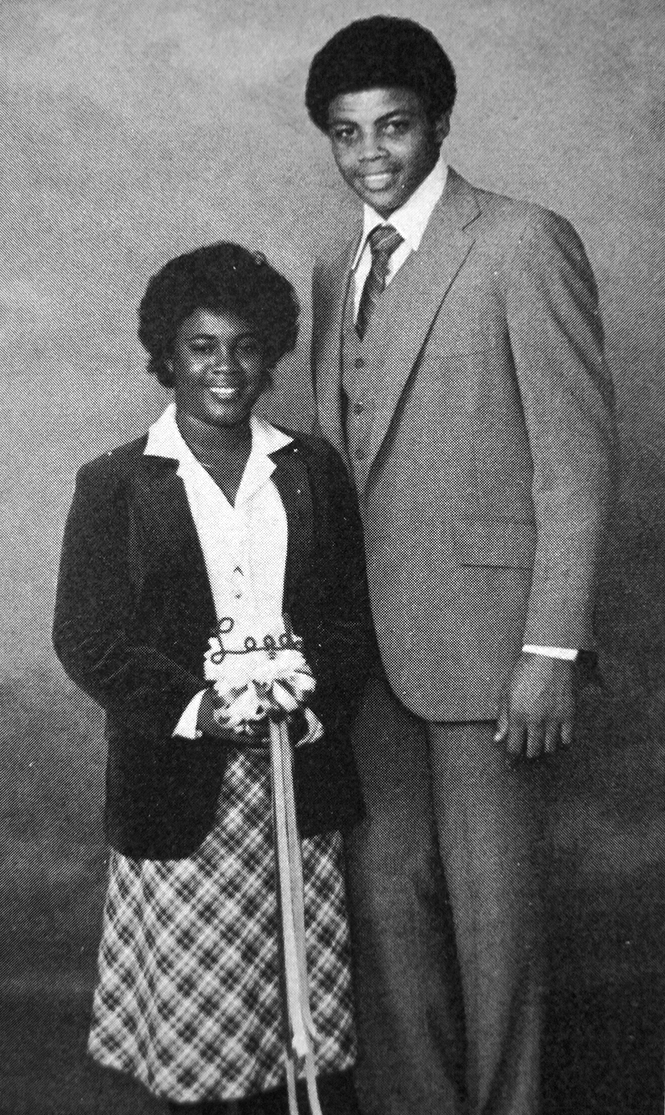 Charles Miller, who grew up near Barkley's projects, says some of his white friends were afraid to come to his side of town, fearing they might get shot. He vividly remembers his white basketball coach scolding him for looking like a "thug" because he wore his cap backward. Miller, 22, describes his overall experience growing up in Leeds as wonderful.
"Of course, being black, I experienced some things that other races wouldn't," he adds. "And to some people, that can make or break you."
At one end of Charles Barkley Avenue stands the government housing, with bikes on front porches and clean yards. Thaddeus Bridges answers a midday knock at a door. The 23-year-old is visiting his girlfriend but accepts an invitation to chat about the neighborhood's most famous former resident. He agrees with some of Barkley's views on taking responsibility instead of blaming the system.
"There's nothing wrong with a particular race pointing out their own problems," Bridges says. "It's like, when another race does something or says something, it's defense mode. And that's fine, defend your race or whatever. At the same time, you gotta turn around and say, hey, we do need to straighten up. What they say might be the wrong way they seeing it, but at the end of the day, we do need to straighten up and do better."
Barkley's critics might call this young man's views an anomaly, attribute them to youthful ignorance and dismiss them as a minority within a minority.
That would be wrong, alleges Dr. Carl Marbury, one of Leeds' most celebrated black natives.
Born in 1935, Marbury graduated from the historically black college Alabama A&M, got a master's degree at Oberlin in Ohio and a Ph.D. from Harvard, then returned to his hometown. He has taught at schools all over the Midwest and the South and served as president of Alabama A&M.
"Barkley's views, as far as I can see, a lot of black people think that way -- 'You got to get your thing together,'" Marbury shares.
Although many high-profile black activists justifiably focus on politics, police or correcting systemic issues, he declares, "In the South, many black people are still just trying to survive. They're not even at that level."
A 2014 Pew poll supports this view, stating that 43 percent of black respondents said racial discrimination is the main reason black people can't get ahead, whereas 48 percent said blacks who can't get ahead are mostly responsible for their own condition.
The Rev. Moore is part of that 48 percent. After the service, in his cramped church office, he mentions Barkley's comment that Eric Garner had resisted arrest before being choked to death by police.
"I admire him for getting up and saying what somebody should have said," Moore says. "There are consequences to our actions."
Half a mile from Barkley's projects, concealed inside a metal-sided industrial building, is a classy banquet hall called Venue 24. It sits a few yards from the tracks, but still on the black side. The neighborhood has been integrated -- including by a resident bold enough to hang a Confederate flag from a front window of his little house.
Historic yet progressive.
The proprietor of the Venue is Kenneth Washington, a city councilman for 26 years, during many of which he was the only black person elected to Leeds' government. He's watching the Green Bay Packers give away a Super Bowl berth to the Seattle Seahawks. Gary Clark, a police officer and chairman of the local NAACP, is here. So is 85-year-old James McKinney, who remembers having to take a test to vote in the 1950s.
Washington, 57, grew up in Leeds. He chopped wood for the stove and used the privy out back. He carried water from the well for baths and shared the bath water with his sisters, then they slept in the same bed. As the first black person hired at a Leeds grocery store, in 1973, Washington earned 90 cents an hour.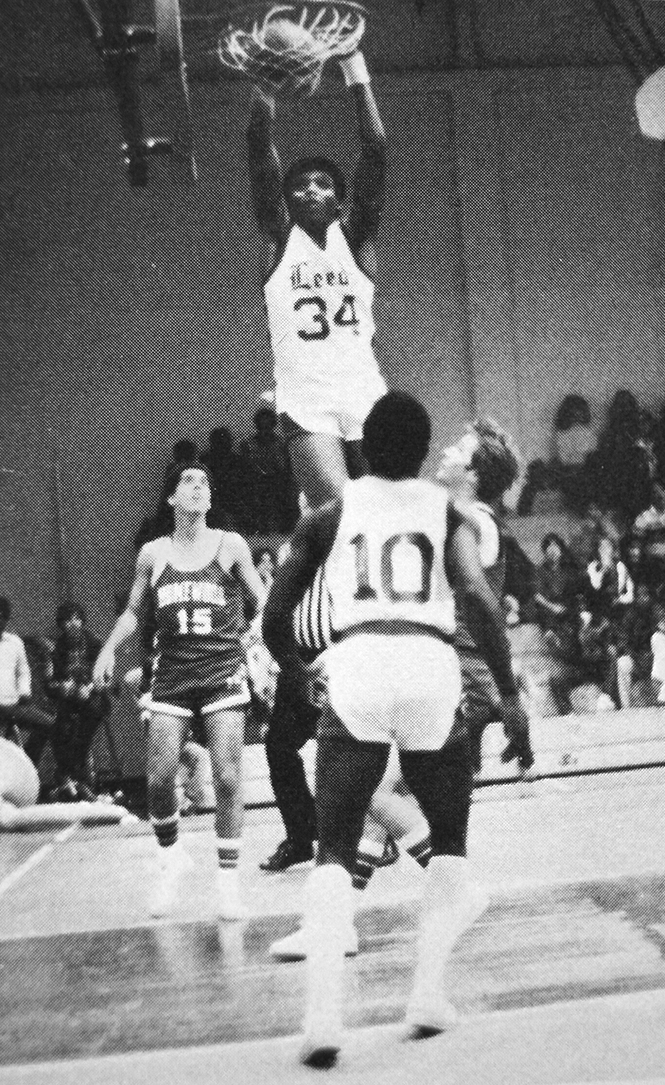 He feels Barkley's truths as strongly as the lash of his mother's belt when he stayed out past dusk. Washington is a taciturn man, patient enough to wait decades for a decent life. Yet talking about the predicament of the black community slowly gets him riled up.
"You wouldn't even have thought about years ago going down and burning down the black store," Washington grumbles. "I don't care how much hell they raised in Birmingham, with that bombing.
He remembers his generation having different priorities. Although Washington and his companions disagree with Barkley's use of words like scumbags -- "He should stop and think," Washington says -- they support his larger points.
"We all depended on one another. Now they don't. This is what Charles is saying," Washington insists. "I applaud what they're doing for Michael Brown. But I lost a child myself. In the struggle of that, I'm pissed off at this part here: We don't care about what's going on in our own community. There's some rotten police. What about the rotten people killing us in our community?
"The march should be about them."
Barkley often discusses how his grandmother, who marched with the civil rights movement in Birmingham, taught him about the sacrifices that allowed him to attend elementary school with white children or play college basketball at a lily-white university.
But how much did the Movement, and the sacrifices, really change things in Leeds?
Segregation was outlawed, but the train tracks remained as the racial dividing line. Searching for jobs, the town's black population shrank from 28 percent in 1960 to 14 percent today. Only 2 percent of Leeds businesses are owned by black people, compared with 15 percent statewide.
Historic yet progressive.
When two forces pull in opposite directions, sometimes you don't go anywhere.
Barkley, though, has gone far. First to Auburn University, then the NBA, and now into millions of homes every day on TV and the Internet.
Why? Because in high school, after going unnoticed as a chunky, 5-foot-10 underclassman on junior varsity, Barkley grew six inches over the next two years, then shocked college recruiters with a dominant senior season that ended in the state semifinals.
Herbert Green, a former Auburn assistant coach, stumbled across Barkley in a Christmas tournament featuring 6-9 Bobby Lee Hurt, the top-ranked player in Alabama. Barkley dominated Hurt, finishing with 24 points and 20 rebounds, and was instantly on the major-college radar.
"The first four shots that [Hurt] shot, Charles didn't block them. He knocked them up in the stands. Absolutely knocked them up in the stands and got everybody's attention," Green says. "The next day I was sitting up at his grandmother's house before the sun got up."
For years, emboldened by his athleticism and passion, Barkley swore he would play in the NBA. But the baby fat and his modest stature made the promise unbelievable. That half a foot -- give thanks unto the Lord -- was the difference between Leeds and limousines for Charles Barkley.
Without those six inches, Barkley admits:
"I'd be fucked."
---
text
PRIVILEGE
In America, wealth, freedom and opportunity have been bestowed by the privilege of birthright, birthplace and DNA from the moment Europeans arrived here and took what they wanted. What some struggle for and never attain, others receive without even asking. Unchecked, privilege blinds and distorts. It can make what is given feel earned. It can redefine Christopher Columbus' violent invasion into heroic exploration and discovery.
Auburn University denied women the privilege of higher education until 1892. The first black student, Harold Franklin, sued to gain admission in 1964. Hours after Franklin stepped on campus, while he walked to the library, a state trooper stopped him and demanded to see his student ID.
Twenty years later, Steve Wallace strolled Auburn's campus with several other black football players when, for no apparent reason, police demanded to know their reason and purpose.
"Campus was nice, it was fun, but you kind of knew you had your place," says Wallace, a star offensive tackle at Auburn when Barkley shined on the basketball court.
Wallace's memories of his college glory days are scarred by recollections of Old South parades, with some whites dressed as Confederate soldiers and others in blackface, pretending to be slaves. He saw rebel flags adorning car bumpers, dorm windows and fraternity houses. Hardly anyone in Auburn's sea of whiteness -- in 1982, 441 black students peppered a student body of 18,401 -- thought it could be a hostile environment.
"It just blew my mind," Wallace says of the unrepentant Dixie revelry. "It was heart-wrenching. It hurt."
Auburn's curtain of privilege did not blind all of its white students.
Tim Dorsey, the editor of the student newspaper in the early '80s, was so bothered by the sight of a gigantic Confederate flag boldly hanging from a balcony on a College Street frat house that he photographed it and later wrote a column criticizing Auburn's lack of diversity.
"If you were a black high school senior visiting Auburn," Dorsey wrote, "you would be hard pressed to locate a black professor. You would find a limited social life. You would encounter, in general, a University geared to whites."
And athletes.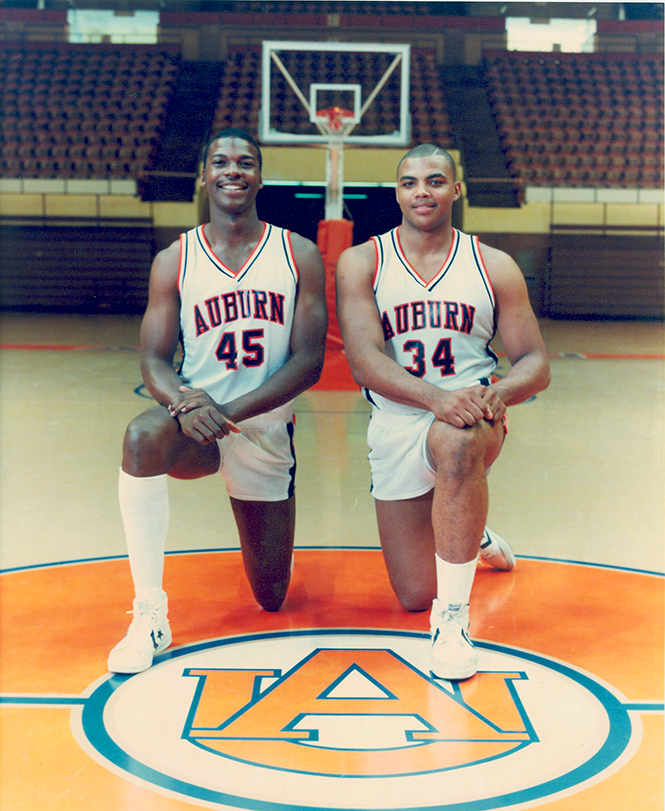 Charles Barkley arrived in 1981 and a year later Bo Jackson enrolled to play football and baseball, reviving a dormant athletic program. Future NBA player Chuck Person soon joined Barkley on the court. Along with Wallace, a three-time Super Bowl champ with the 49ers, Jackson played with a boatload of NFL players. The former Auburn athletes contacted for this story say, for the most part, their status as scholarship athletes shielded them from overt racism from other students. Their jerseys trumped their blackness.
And Barkley, quite literally the big man on campus, was in a category of his own.
He remains a unique life force, even as he holds court with a reporter and the passersby who chat him up as he drinks at a restaurant bar inside Atlanta's Four Seasons Hotel in mid-January. He's in his typical genial mood, comfortable in a sweatsuit and dusty Air Force Ones. He tips a bartender so well she tries not to do a double take at the money in her hand. During the course of a long, late-night-to-early-morning conversation about his childhood, his philosophy and his careers, Barkley mentions none of the racial ugliness others witnessed at Auburn.
"Auburn was great," Barkley proclaims without reservation. "I never felt racism at Auburn."
Of course he didn't. Barkley looked like Heavy D, jumped like Dr. J and sounded like Master P. Auburn recognized in only a few days that it had been struck by an oversized force of nature. Tim James, one of Barkley's teammates, recalls hustling to watch the pickup-game sensation everyone was talking about: a freshman dunking on everyone, handling the ball like a point guard and blocking any shot he wanted.
"He's as big as the offensive linemen," James says, "and doing stuff that we had never seen before from a guy that big."
Then practice started.
"I hated practice. I always have, and I always will," Barkley said in his book "Outrageous."
"We experience life and culture from a different perspective. People from up North may not come to grips with racism. We experience it."
- John Curtis, Leeds resident
Growing up in the projects, Barkley played often on the nearby courts. He incessantly jumped over a fence to augment his natural leaping ability. Out of season, though, he relaxed. He preferred a couch and a TV to a barbell and a bike. In season, he preferred to coast until game time, until there was someone like Bobby Lee Hurt to dominate.
"He thought he could do whatever he had to do without working for it," says Sonny Smith, Barkley's coach at Auburn. "He was so good at what he was able to do, the coaches eventually gave in to that."
And Charles gave in at the breakfast, lunch and dinner tables.
"We put him on our scale one day, he was 303 pounds," says former teammate Mark Cahill. "To this day, I tell people -- might be a crazy quote, but I still say this -- speed, strength, agility and quickness, I firmly believe Charles Barkley was a better athlete than Bo Jackson because he did it at 300. Bo was a strong 225."
The girth made Barkley a folk hero in a state that generally reserves such lofty status for its football warriors. In 1982, Jackson ended Auburn's nine-year drought in the Iron Bowl by leaping over the Bama defense on fourth-and-goal. But discerning who was and is more popular at Auburn, Bo or Barkley, is impossible. Barkley is every bit as naturally charismatic as he is athletic. Few people, particularly the reclusive Jackson, could compete with Barkley as a social animal.
"It's very few that can walk in a room and they can make you feel like you're the only person alive," marvels Greg Turner, a former Barkley teammate. "That's what he does to people, man. He's phenomenal."
Adds Wallace, the football player: "Sometimes, you see a kid go to elementary school and then he eventually learns that you go to school to learn and not to play. It felt like Charles came to Auburn to play. That was just his whole mindset and mentality. How could you not love a guy that, as soon as you see him, you just start giggling and laughing because you knew he had a playful spirit?"
The spirit proved blessing and curse on the court. Barkley, playing center, led the SEC in rebounding three years straight, but he pushed the Tigers to fewer victories than their roster warranted. Auburn went 29-27 his first two years. As a junior, Barkley teamed with Person to carry the Tigers to a 20-11 record and the school's first NCAA tournament appearance.
Richmond, a 12-seed, promptly knocked the Tigers from the Big Dance in the first round.
"Charles was lazy," Richmond star Johnny Newman said in "Outrageous." "When the ball would come to his side, he wouldn't come out and cover his man."
Barkley made for a wonderful sideshow, though. He proved irresistible to sports writers in need of copy. Sports Illustrated described him as a "leaping, pirouetting hippo of a child." Photo shoots with whole chickens and entire pizzas followed. The perks of a college star -- discounts, free meals, cash from agents -- percolated. Auburn was his oyster. He devoured his college experience.
Just 21 miles north of Booker T. Washington's Tuskegee Institute, a school established amid racial terrorism, the good time and affection Auburn University showered on its fun-loving hoops prodigy accentuated a worldview passed to Barkley by his mother, his grandmother and a region heavily influenced by Washington's message of self-help and accommodation.
"No bitterness."
"If it wasn't for white folks..."
Barkley's privilege -- granted by his ability to dazzle on and off the court -- shielded him from the school's darker realities.
"The student body, mostly being 99 percent white, they loved Charles Barkley," Wallace observes. "It was a beautiful thing to see a whole body just accept this guy and embrace this guy and love him."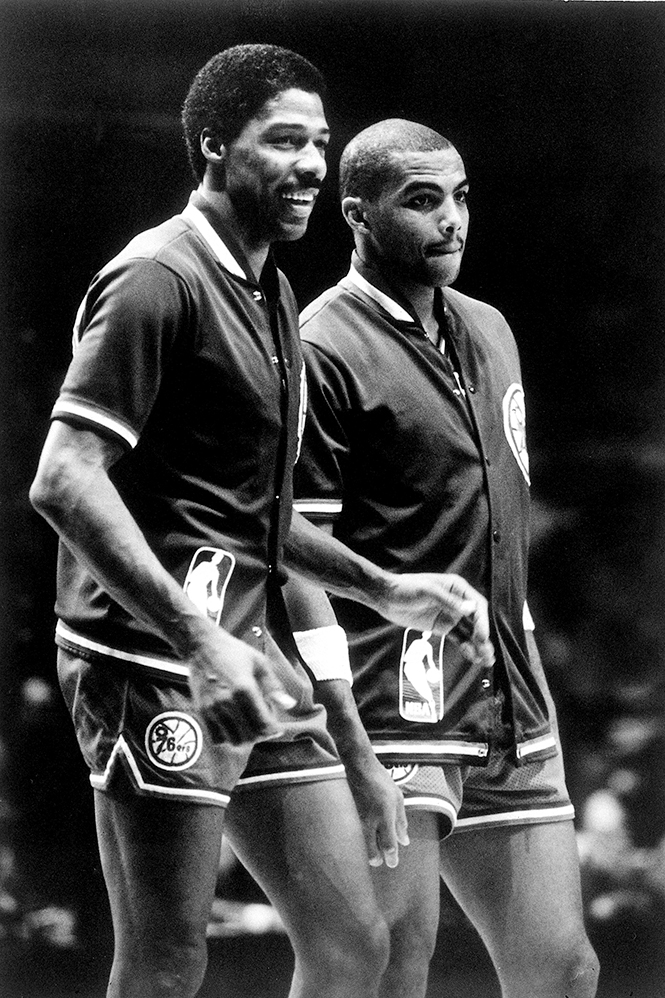 Barkley left the South and his second home after three seasons. Once Hakeem Olajuwon, Sam Bowie, Michael Jordan and Sam Perkins were scooped up, the 76ers grabbed Barkley with the fifth pick in the historic 1984 NBA draft. The late bloomer from the projects in Leeds with the questionable work ethic and childlike sensibilities signed for $2 million over four years.
At first, he couldn't crack the starting lineup.
"I was lazy," Barkley acknowledges at the Four Seasons. "First of all, you don't know you're lazy until you move to the next level. Your level of laziness is dictated by your level of success. Think about it. I'm 300 pounds, but I'm leading the SEC in rebounding. So, like, I don't fuckin' think I'm lazy."
Moses Malone did. When Barkley asked why he wasn't playing much, Moses told him "You're fat and lazy" and advised him to lose weight. Barkley came off the bench for 22 games as a rookie and averaged just under 29 minutes of playing time for the season. He put up 14 points a night, grabbed 8.6 rebounds -- solid, first-team all-rookie numbers, slightly besting the stats Bowie and Perkins totaled. Meanwhile, Olajuwon and Jordan were instant All-Stars.
Barkley's unwillingness to maximize his gifts frustrated his NBA coaches more than his college ones. He clashed with management and coaches.
"We were in practice and Barkley walks in and sits down. I think he had an Egg McMuffin or something like that," says teammate Rick Mahorn, one of Barkley's closest friends on the team. "Everybody else was ready to practice, he was in street clothes and Jimmy Lynam, the coach at the time, told him, 'Look, Charles, you gotta practice.' He said, 'Jimmy, what you want? You want it now, or you want it for the game?'
"And Jimmy said, 'Fucking Charles, I want it every fucking day.' "
Pat Croce, a Sixers physical conditioning coach who later became team president and owner, says he would see Moses and Julius Erving riding stationary bikes while Barkley flirted with female trainers. Croce also recalls intercepting Barkley's pizza delivery.
"He always had pizzas and Coke and he watched soap operas," Croce says. "I ambushed his pizza guy and told him never to bring two pizzas again.
"Charles had God-given talent, but that extra effort required to ride the bike or to lift weights or run the treadmill -- 'Get the fuck away from me.'"
When the games tipped off, though, Barkley relished the hard work of rebounding. It's impossible to rebound without effort. Barkley averaged nearly 12 boards per game over his career. The year after Malone left Philly, Barkley led the league in rebounds with an average of 14.6. But, throughout his career, Barkley had a nagging habit of missing games with nagging injuries, testing the coaching tenet that "availability is as important as ability."
His rookie campaign was the lone season he appeared in all 82 regular-season games. He played in fewer than 80 in 13 of his 16 seasons. For comparison, Michael Jordan played in 82 games nine of his 15 seasons (including at the ripe age of 39 in Washington), Karl Malone did so in 10 of 19 and Moses Malone played in 80 games or more in 11 of his 21 professional seasons.
"Charles never supported what God gave him. He just utilized what God gave him," Croce shares with more affection than derision.
The Sixers were a mess, but not one of Charles' making. An eye-socket injury sidelined Malone for the 1986 playoffs, ruining the last best hope for Dr. J to earn a second NBA title. Owner Harold Katz sabotaged the organization in the ensuing offseason, trading Malone, Terry Catledge and two future first-round picks for Jeff Ruland and Cliff Robinson. That is not a joke. On the same day, Katz gave away the No. 1 draft pick to the Cavaliers for Roy Hinson and cash. Cleveland used the pick on five-time All-Star center Brad Daugherty.
Katz is far more responsible for Barkley's championship-ringless hands than a fork and knife. Katz, disturbed by Barkley's criticism of management and off-court controversies, executed one last ridiculous trade in 1992. He shipped Barkley to Phoenix in exchange for Jeff Hornacek, Andrew Lang and Tim Perry.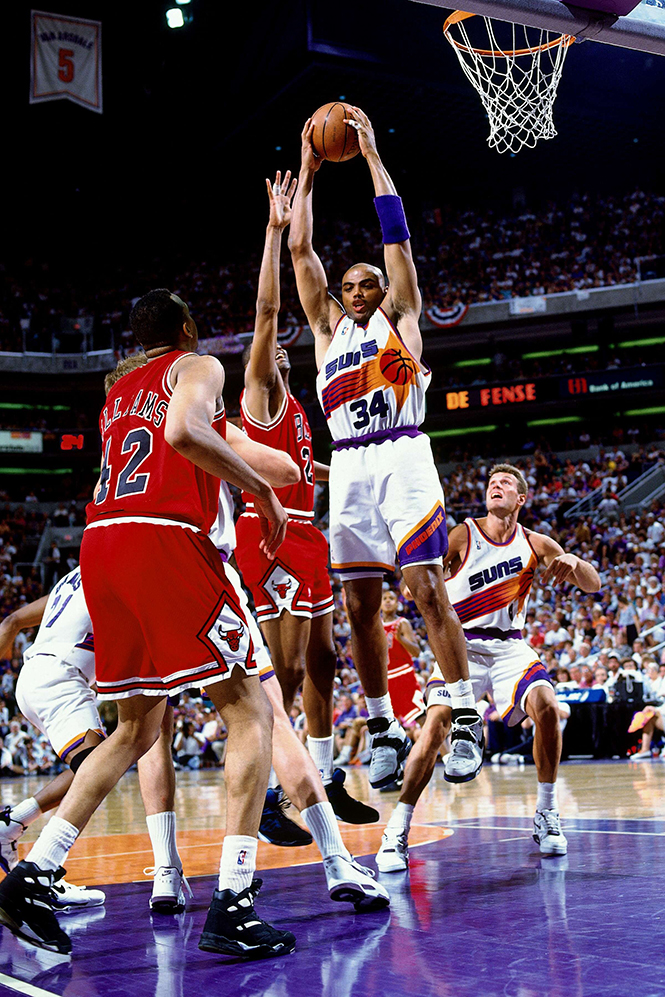 Barkley bolted Philly determined to make the Sixers look even more foolish than Katz had. He trimmed his weight to 252 pounds and became even more of a wrecking ball, with an unprecedented blend of power and skill for a compact power forward. He stole the MVP trophy from Jordan, but lost to the Bulls in the NBA Finals in a competitive series.
Croce made a point of attending a Finals game in Phoenix.
"He looked the best he's ever looked in his entire life," Croce says. "And he says to me, 'Pat, I should have listened to you back over the years.' I remember that was kind of like a redeeming grace... His body was in pristine shape. He finally realized what I was trying to preach to him 10 years prior to that."
Practice, though, was still an issue. Suns coach Paul Westphal says Barkley would ruin practice by either not trying or being a bully. Westphal remembers Oliver Miller, a 330-pound rookie, scoring on Barkley in practice and waving a finger in the superstar's face.
"Charles picked him up, bear-hugged him, threw him down and ended up landing on Oliver's chest," Westphal recollects. "But on the way from picking him up and throwing him, Charles jumped on him and punched him twice before he landed. And then he's sitting on Oliver's chest with his knees pinning his shoulders down and his fists cocked, saying, 'Don't point your finger at me anymore, Oliver.'"
Classic Charles being Charles.
His magnetic personality and willingness to open up to reporters about subjects beyond basketball made Charles being Charles fashionable, marketable and even lovable. With the possible exception of Muhammad Ali, no athlete has cultivated friendships with members of the media quite like Barkley. His inner circle of friends ranges from national voices such as ESPN's Michael Wilbon and Dan Le Batard to local sports writers, radio hosts and TV broadcasters.
These relationships created the forgiving environment that allows Charles to say things that would get other broadcasters fired. After winning the MVP, he filmed a commercial rejecting the concept of athletes as role models. Nine years later, he appeared on the cover of Sports Illustrated shirtless and wearing chains.
He was the modern-day Ali, the Leeds Lip.
Only his behavior dimmed Barkley's star.
On the court, there were numerous technical fouls, scuffles and fights. In 1991, attempting to spit on a courtside heckler, he sprayed an 8-year-old girl instead. In 1993, he poured beer on a rude autograph-seeker's head. There were arrests: He broke a harassing fan's nose in Milwaukee in 1991 (Barkley was acquitted); he tossed a man who had thrown ice at him through a bar's plate-glass window in 1997 (Barkley pleaded no contest, paid a fine and told the judge, "I regret we weren't on a higher floor"). In 2008, he pleaded guilty to DUI and served three days in jail after telling officers -- as honest as ever -- that he ran a stop sign because he was hurrying to receive oral sex from a female passenger.
He has admitted to having a gambling problem, and to losing many millions in Las Vegas.
"When he got in a fight in Milwaukee," says Neil Hartman, an anchor at Comcast SportsNet Philadelphia and longtime Barkley friend, "I met him back in his townhouse. I go, 'Charles, you can't just get into a fight with a guy on a street in Milwaukee. You just can't do that.' And Jimmy Lynam was the coach of Charles at the time, and Jimmy calls up and Charles goes, 'Jimmy, Neil wanted me to let the motherfucka hit me in the face. I ain't letting no motherfucka hit me in the face.' You know, he was this wild, semi-uncontrollable guy with a great heart.
"I think he's matured."
Barkley's gifts allowed him to mature, preventing him from being discarded or warehoused or glass-ceilinged. Those extra six inches turned him into a commodity in a society that favors product over people.
In his Atlanta Compromise, Washington foreshadowed the Charles Barkleys of the South: "No race that has anything to contribute to the markets of the world is long in any degree ostracized."
But what of those the markets reject?
One wonders, when Barkley is speaking from the heart, when he perhaps unwittingly insinuates that racism is a speed bump and not an electric fence, if he realizes what happens to most of the black kids from Leeds to Louisville to Los Angeles who never enjoy the privilege of being freakishly gifted.
One wonders if he comprehends that the mistakes he categorizes as "stupid things" from his past regularly derail the underprivileged, leaving them stranded, vulnerable and branded unfit for the mainstream.
text
ROLE MODEL
Charles Barkley limps through the palatial lobby of the Four Seasons Hotel with the crooked gait of a battle-scarred athlete. A special key provides entry to an underground garage-within-the-garage that houses Bentleys, Benzes and Barkley's silver rental Cadillac Escalade. Charles lives in Phoenix but stays here when shooting "Inside the NBA."
Dressed in another sweatsuit and the same dusty Air Force Ones, Barkley tosses into the trunk the suit he'll wear during his televised Atlanta Compromise. He pulls the Caddy into light downtown traffic and heads to the TV studio for the MLK Day show. A hip-hop station is turned low on the radio. Barkley has no entourage, no driver and, as usual, no filter as he talks, somewhat surprisingly, about his desire to be a black leader.
In a largely overlooked quote from the infamous, Barkley-breaking-free-of-chains Sports Illustrated cover story, he said he wanted to be an "influential black leader."
"I do," he says now. "I am."
Yet he is far less willing to embrace the next logical step. Charles Barkley is a role model.
The ultimate in privilege is the luxury of ignoring the past. When Barkley steps before a room full of kids today, as he often does, preaching the value of education, as Booker T. Washington continually did, he's not the bar brawler or the practice skipper or the drunk driver. He's a famous black man who rose from poverty and now makes millions by thinking quickly on live television. He is a role model and a leader, as surely as Alabama is hot in the summer.
But to accept that reality, Barkley would have to renounce his most famous declaration, the phrase from the 1993 Nike commercial that confirmed he was no ordinary jock, the quote engraved onto Barkley's public persona.
"I am not a role model."
In 30-plus years of Barkley sound bites, this remains his quintessential statement. It's defiant, laden with good intentions and bad connotations, and born of his deep desire to uplift society by the force of his personality.
Barkley made a valid point in the commercial: "Parents should be role models. Just because I dunk a basketball doesn't mean I should raise your kids." But his effort to encourage stronger families ignored the social forces that destroy them, and seemed to serve as an excuse for his boorish behavior.
Barkley is a willful man. The DNA that pushed him up from Leeds to the NBA and beyond impedes him from backing down. So here in the Escalade, Barkley refuses to admit he's a role model.
"I just want to help as many young black kids as I can," Barkley sidesteps.
The role model question is rephrased, but the stonewalling continues as Barkley pulls up to the TNT studio entrance, where an assistant awaits by the door. Then, he cracks a bit.
"Well," he sighs, "I'm trying."
This is how he is trying: through promoting education.
Like Washington, who founded the Tuskegee Institute and created a model for industrial education in the South, Barkley focuses relentlessly on the power of learning. It is his passion, a mission he calls a life purpose.
"They put us in a box where we can only be sports and entertainers," complains Barkley, who never graduated from Auburn. "White kids grow up thinking they can be doctors, lawyers and engineers. Black kids don't think that. My goal is to get young black kids, I never talk to them about sports. Never. I say hey, you can be a doctor, lawyer, engineer, teacher, fireman, policeman, things like that. I never talk to them about playing sports. It's unrealistic.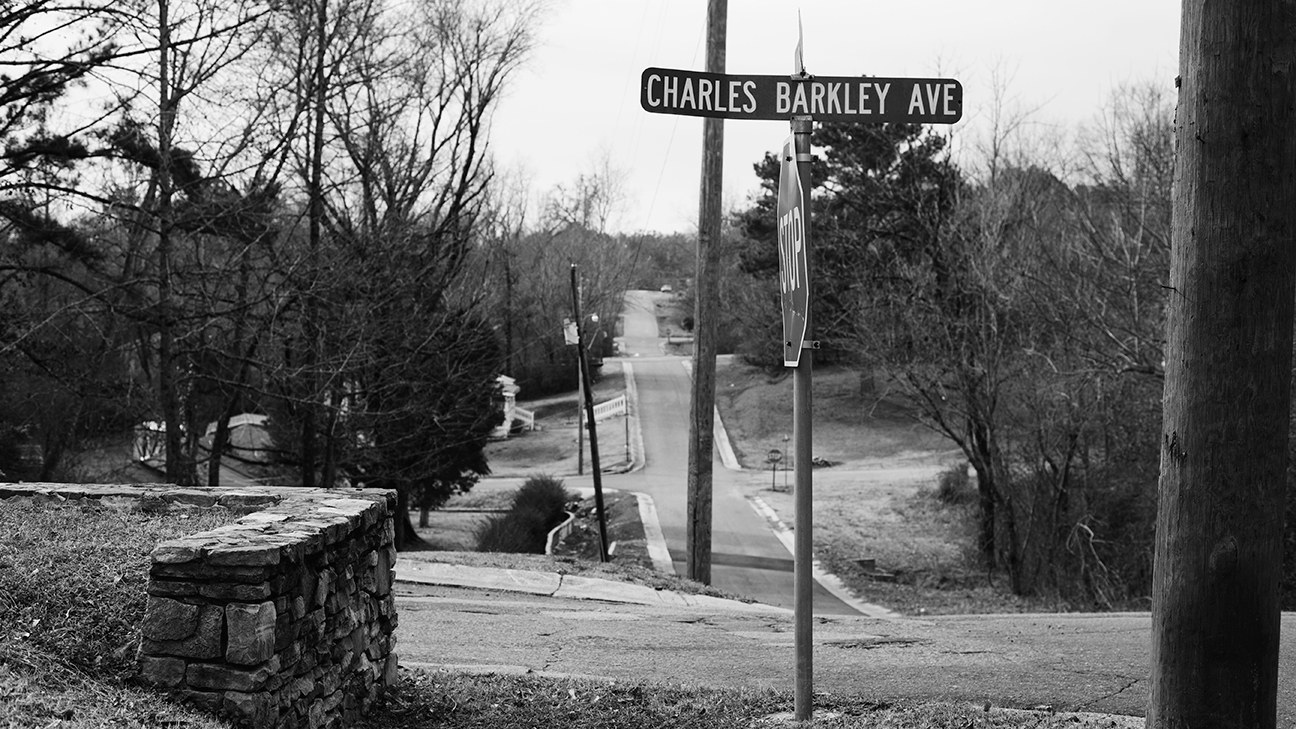 "They got a better chance of being a doctor than playing in the NBA."
This is how Barkley leads: by investing in young people.
He paid a busboy's college tuition after meeting him at a restaurant. He covered funeral costs for victims of various tragedies. He treated the entire Leeds High School to a screening of "Selma."
He donated a million dollars to help Hurricane Katrina victims. He gave a million to an all-black Birmingham elementary school and another million to Leeds High to help students pay for college. Initially, he earmarked the Leeds scholarships for black students. Then, two years into the program, a young white girl told him, "We've got some poor white kids who want to go to college, too." The scholarships were expanded to include everyone.
To recruit more black students, Barkley gave Auburn a million dollars. The purpose of that donation remains, as does the need for it. Only 7 percent of Auburn's student body is black.
This is how Barkley addresses inequality: by getting black people hired.
The "Inside the NBA" production staff would fit in at BET. Two of the five cameramen are black. The grip, the stage manager, the head of security, scenic services, Turner's vice president of talent relations -- all black.
"He cares about education. He cares about the community at large but really the black community," says Tara August, a Turner vice president for a decade.
"He's not always stating the popular opinion of the black community," August continues. "Sometimes us black people just want to hear we support the same thing no matter what when really the situations are so colorful. There's much more going on than just face value."
Barkley calls his business manager, a white man named Glenn Guthrie, the father he never had. A few years ago, Barkley told Guthrie to hire a black financial person.
"White people hire their family and friends," Barkley observes. "I challenge my white friends -- 'You gotta hire black people.' Because you're not racist, but if you only hire your family and friends, minorities never get economic opportunity."
In the original Atlanta Compromise, Washington observed: "The opportunity to earn a dollar in a factory just now is worth infinitely more than the opportunity to spend a dollar in an opera house."
Both Barkley and Washington grew up fatherless. Both established themselves in Alabama and authored books penned by others. Both believed, above all, in education and personal responsibility.
Both had their pragmatic solutions belittled as servile and short-sighted by black liberal elites, who launched their arrows from the safety and comfort of leafy college campuses well north of the Mason-Dixon Line. Washington appeared to ignore white supremacy but secretly funded legal efforts to outlaw segregation. Barkley seems to ignore structural disadvantages but for more than a decade has given his time and money to the Minority Health Research Center at the University of Alabama-Birmingham.
The center's fundamental philosophy is that unhealthy choices become almost inevitable in deprived environments. "It's not the personal behavior; it's all about the opportunities we have around us," says center director Dr. Mona Fouad.
Barkley's money furthers the careers of minority scientists and supports research into the environmental factors that cause poor minorities to make bad health choices.
He knows structural racism exists, but self-responsibility still reigns supreme as his solution.
When the significance of those Leeds train tracks outlasts the laws designed to end segregation, when privilege distorts the true difficulty of escaping poverty, self-responsibility can seem like the only sensible solution.
Behavior as savior.
"The system has just robbed the money dry, and the whites have moved into really nice neighborhoods and built their own public, I mean 'private' schools," Barkley says, deliberately miscorrecting himself to make a point about racial and economic inequality.
But Barkley does not -- cannot -- stop there.
"That goes back to, we, we as black people need to say, this is the hand we're dealt. We can't make it worse. We got to do better. I can't become part of the judicial system. I can't have a bunch of kids I can't afford."
A century has passed, and the question remains the same: What should black folk do now? Slavery ended in Washington's lifetime; a black president was elected in Barkley's. Suffering and strife endured. Who must end it? Us or them?
In his signature blunt and reckless style, Barkley wrestles with the complex, swirling middle ground of race relations. This mental grappling makes him important. He has no constituency other than his own conscience, no voters to pander to, money to raise or agendas to pursue. He likes to say that he could be fired tomorrow and still be set for life.
Barkley's perspective is unique because he is fearless, because Grandma Johnnie Mae cleansed him of bitterness and because white Auburn showed him a love that less-gifted black folk never feel.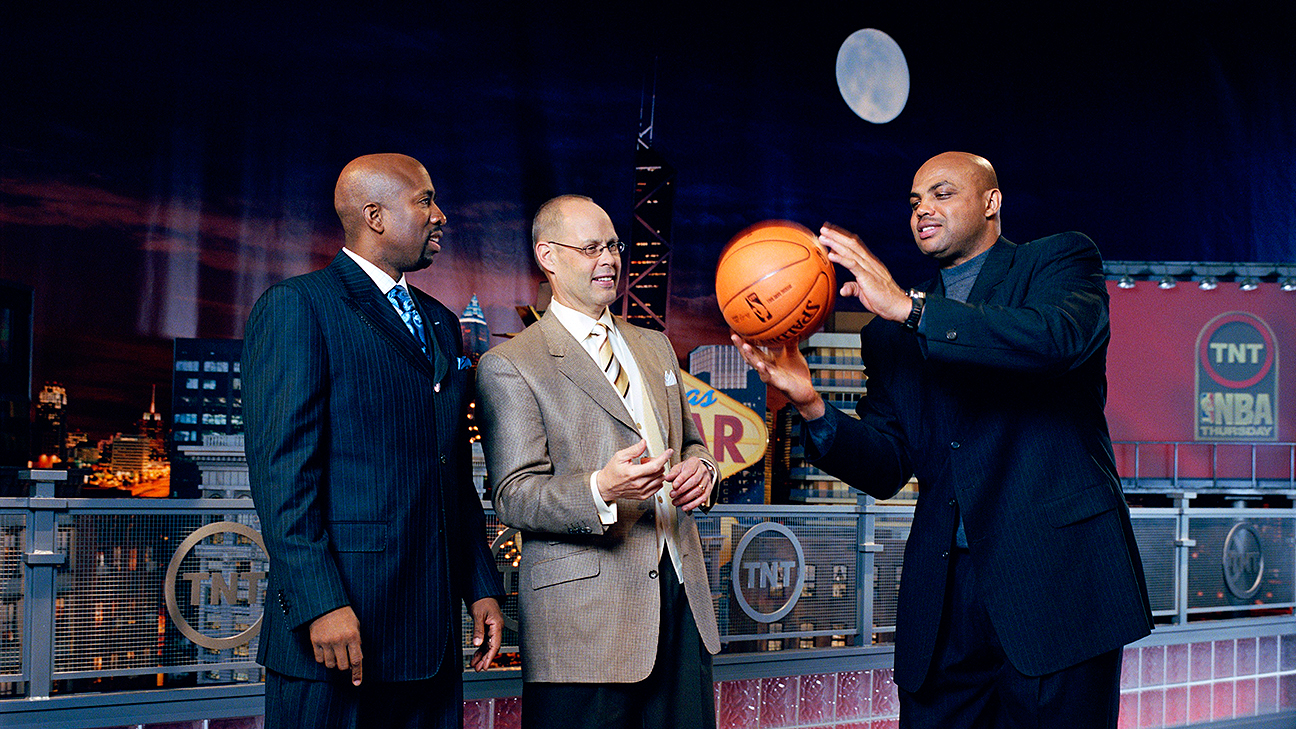 "There's a lot of floating parts" when it comes to race, Barkley states between segments of "Inside the NBA," in the control room where he, Shaq and Kenny crack jokes and watch games on a wall of 27 TV screens.
"Every black person get arrested ain't innocent," Barkley declares. "And every black person getting stopped is not guilty. But see, people want to simplify it."
His head knows that the playing field isn't level, but his heart -- the sum total of his life experiences -- tells him self-responsibility is the answer. And when the cameras flick on and the mike goes live, Barkley loses sight of racism and rarely stops to think about the playing field. His approach to discussing race mirrors his approach to playing basketball: little preparation and even less discipline. He reads several newspapers a day, but when asked directly can't recall any books that inform his thinking on race.
So he belittles looting "scumbags," supports the police and castigates self-inflicted wounds.
"I want us black people to realize black lives matter all the time," he preaches. "We as black people, and this ain't something I ain't said, we don't have respect for us. We kill each other a lot more than white cops kill each other. We don't have respect for each other. And that bothers me."
Such comments give ammunition to people who believe that mass incarceration and white privilege are myths, that the election of Barack Obama proves black cultural pathologies are the chief barriers to black progress.
Barkley is unmoved: "I can't worry about that. It doesn't work like that. People hear what they wanna hear. ... We go on the radio every week; we're on television every week. Ernie's asking me a question. I can't sit there and be like, 'Let me phrase it exactly like this.' It's disingenuous."
Asked why he denigrated the Ferguson rioters while others critiqued the actions rather than the people, Barkley defends the idea behind the statement but flirts with the possibility his word choice was wrong. Then he resumes being Barkley.
"Say what you feel, and then if I have to explain a little bit later, I can do that," he explains. "It's a little bit different animal that I have to deal with when you're on a live television set."
Barkley would not be Barkley if he spoke carefully. He would not be worth the millions Turner pays him. He would not be speaking to America at the end of this MLK Day. It would not be from the heart.
"I'm pretty comfortable in my blackness," he says.
What does being black mean to Barkley?
"For me it's just about being proud and trying to make the past important and significant," he says. "About just not letting those black leaders down. Cause I already told you, you're either part of the problem or part of the solution."
Racism, of any kind, is not part of Barkley's solution. He married a white woman he met while playing in Philadelphia. They've been married 25 years and have a daughter.
"I'm not going to apologize for not being racist," he responds when asked whether his wife's race says anything about his worldview.
He also won't apologize for supporting his people.
"Charles is all the streets of Leeds, Alabama. One hundred percent streets of Leeds."
- Shaquille O'Neal
"I want my black people to be successful," he says. "Listen, growing up in Alabama, first of all we need the white side to be successful. They got all the economic opportunity. They got all the economic opportunity. I'm working with them. I want to be like Dr. King. We got to work this shit together."
Geography has traditionally influenced the tone and strategy of black leadership. W.E.B. Du Bois was born free, raised in an integrated community, based and educated at Harvard. Booker T. Washington was born in chains, educated at Hampton Institute and rooted in Alabama. Martin Luther King lived and died in the heart of Dixie's violent Jim Crow system. Malcolm X and Elijah Muhammad built the Nation of Islam and critiqued King from the relative safety of New York and Chicago. In the North, Marcus Garvey showcased defiant, back-to-Africa oratory, but in the South he thanked Southerners for "lynching race pride into Negroes" and insisted America was a "white man's country."
"We experience life and culture from a different perspective," says John Curtis, 28, a Tuskegee grad from Leeds. "People from up North may not come to grips with racism. We experience it."
Barkley can be tone-deaf with his prescriptions for what ails black folks. He is loath to acknowledge that hard work alone might not be their cure. But his love for black people is sincere. He has become the role model he once ridiculed.
Larry Platt, a Philly journalist and longtime Barkley confidant, says his friend's worldview is constantly evolving. Platt remembers Barkley supporting Steve Forbes in the Arizona presidential primary, briefly befriending Rush Limbaugh and Dan Quayle, predicting then-state Sen. Obama's rise to prominence, and being enraged, upon reading Jonathan Kozol's book "Savage Inequalities," about the way America funds public schools.
"Ever since I've known him, he's always been in a constant state of becoming," Platt says. "He's impossible to categorize."
Once a boy who went to class just enough to stay eligible for athletics, Barkley now tells children to forget about athletics and focus on class. Once mentioned often as a Republican candidate for Alabama governor and praised by Limbaugh and other right-wingers, Barkley now says, "The whole system is just bullshit. When you're involved in politics, you have to make deals. ... I've never voted for a Republican in my life."
Empathy drives Barkley's worldview.
"He has this unbelievable empathy for the conditions that others exist in," Platt says. "He connects that to matters of policy, and what he realizes is that the state of the American ghetto is not a natural condition. There's a certain amount of wisdom and gratitude now for what's been given."
Behind the scenes of "Inside the NBA," the end of the night nears. In the control room, the subject of Leeds comes up.
Unasked, Barkley mentions his biggest regret. It's not spitting on that girl -- he befriended her and her family, by the way -- or any of his troubles with the law. It has nothing to do with an NBA championship. It's not any of the thousands of statements that have made Barkley one of black America's favorite dartboards.
It's much more pragmatic. It goes back to those train tracks, to Macedonia Baptist Church and the projects.
"I wish," Barkley says, "I could have brought more people along on my journey from Leeds."
It's the only time in two days he has expressed regret.