Making a Mess on Purpose
One of the most surreal traditions in sports happened last month, on Halloween no less. It involved 2,000 rolls of toilet paper at John Brown University.
O
ne of the most surreal traditions in sports happened last month, on Halloween no less, when students and fans at John Brown University tossed 2,000 rolls of toilet paper onto the court during the 35th annual Toilet Paper Game presented by Charmin.
After JBU scores its first basket, fans toss toilet paper onto the court, which results in a technical foul and two free throws for the visiting team.
The tradition began in the late 1970s with a few rogue students tossing toilet paper onto the court and has grown into something much larger, although it wasn't originally embraced by the university, a private, Christian liberal arts school in northwest Arkansas. Many students would raid dorm storage units for toilet paper rolls and sneak them into the game. After several years, school officials started to recognize the toss as a JBU custom.
There has been some confusion in the past with fans making the toss after a made free throw instead of a field goal. This led to friendly reminders from the public address announcer to wait for the proper time.
This year, senior Luke Moyer, a transfer playing his first game for JBU, drained a 3-pointer 55 seconds into the contest against visiting Barclay College (Kansas).
After hitting the shot, Moyer raised his arms up and ran toward his team bench.
"Honestly, time just stopped," he said. "Then all the TP came down. It was surreal.
"I was just thinking back to my [recruiting] visit. My coach was showing me around the gym saying, 'Yeah, I can just see you hitting that shot now.' So I went to my coach and smiled and put my arm around him and said, 'Who would have thought?'"
Moyer and coach Jason Beschta shared a smile before Beschta told Moyer to help clean up the mess he created.
Cleaning up the court took just less than four minutes, then Barclay attempted two free throws on the technical foul.
The free points were inconsequential as JBU routed Barclay 103-52.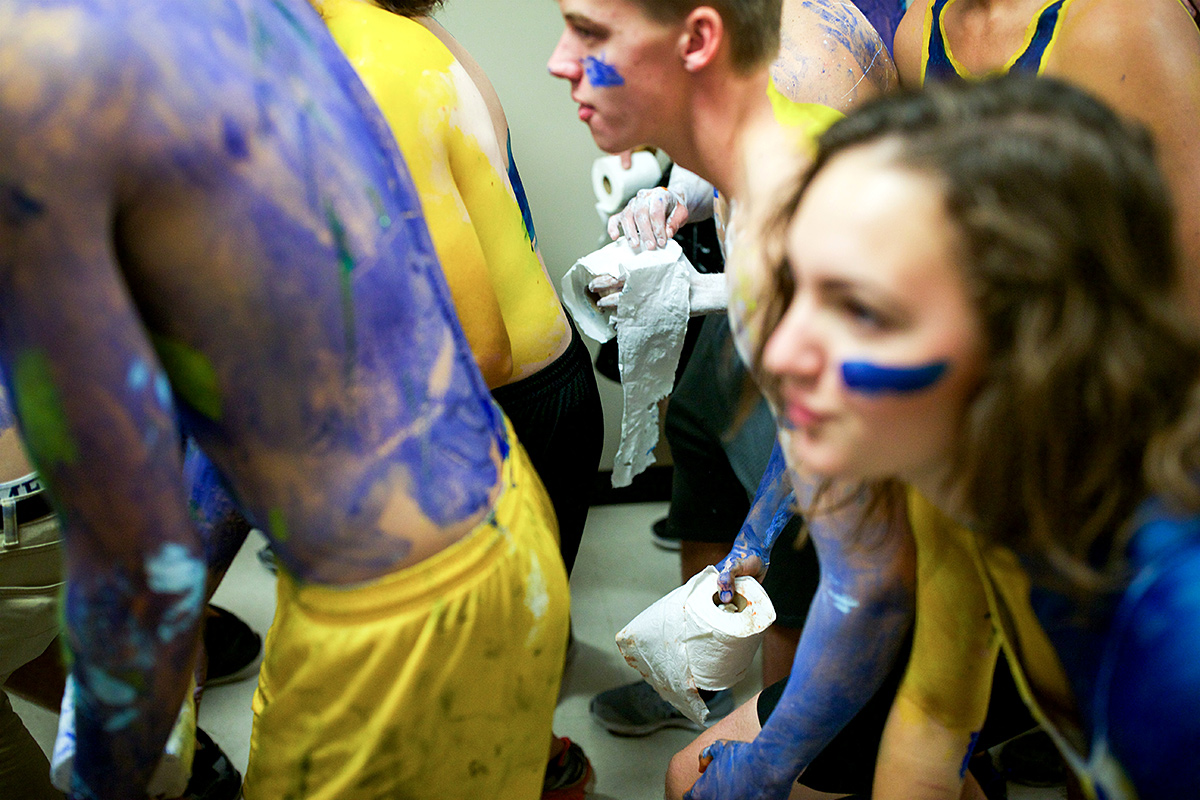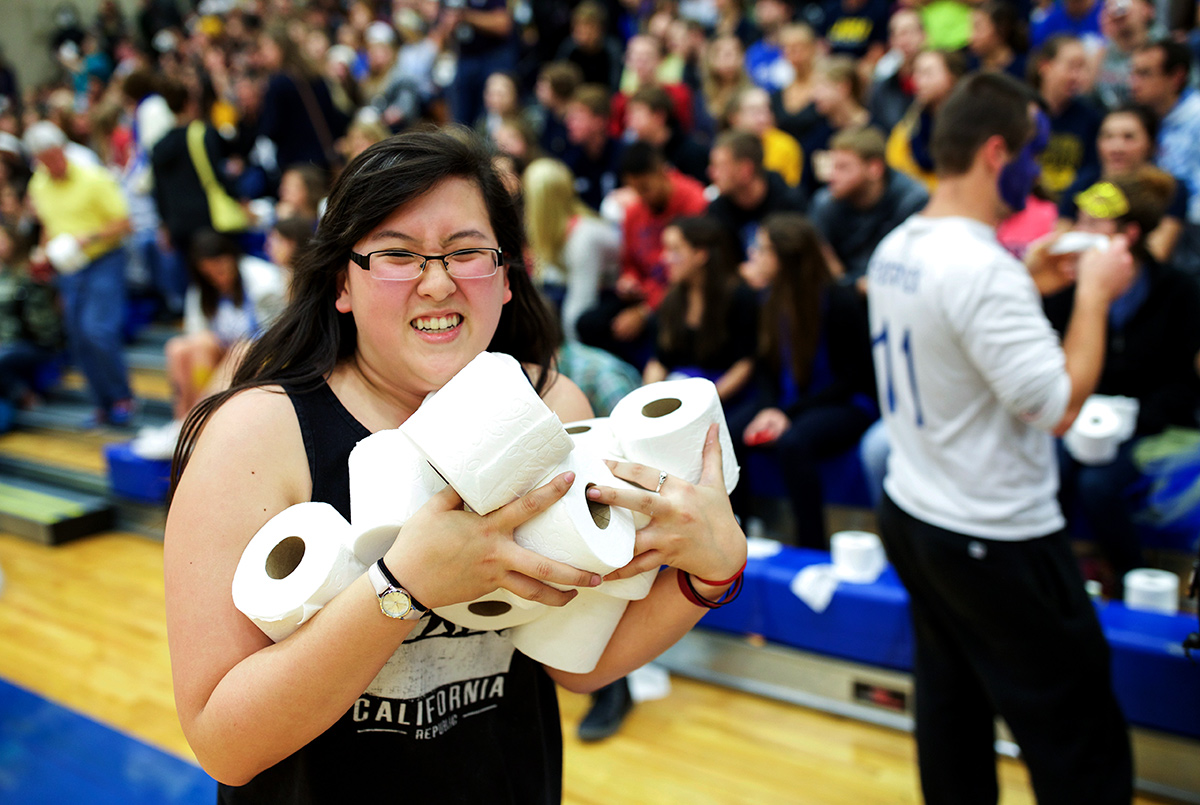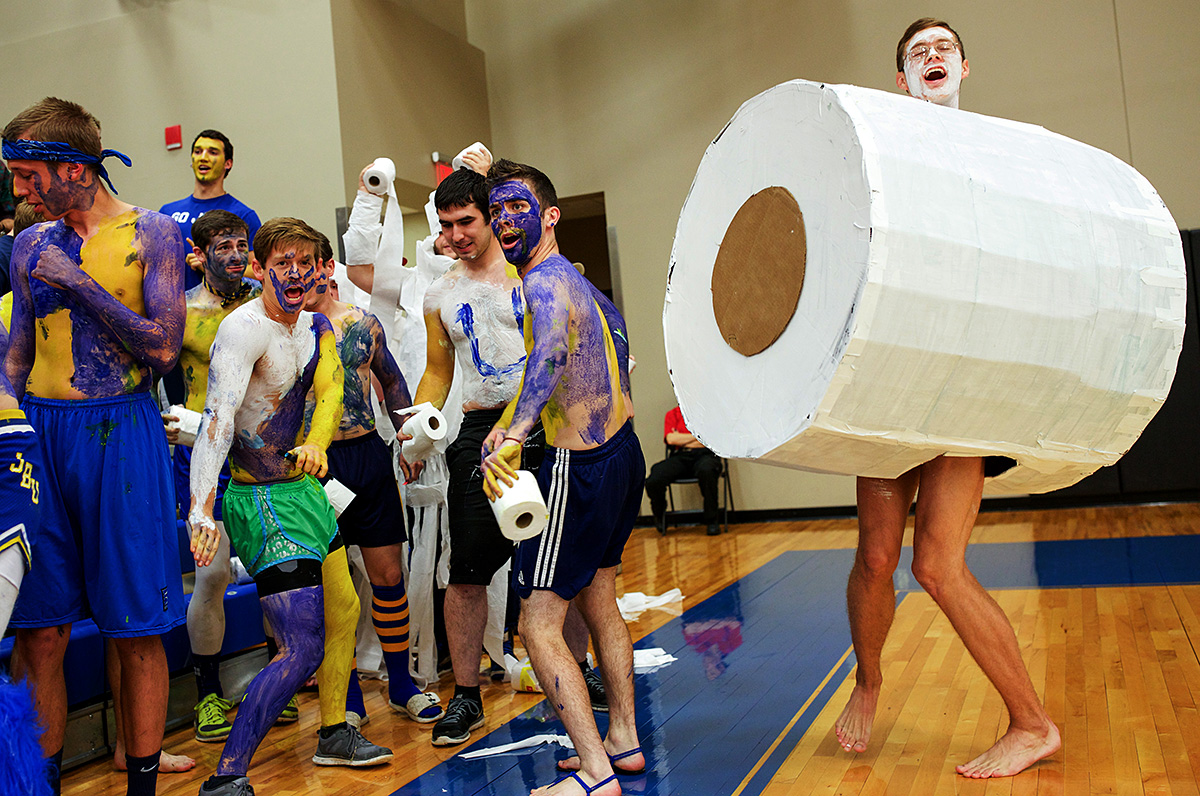 Just to clarify this for the public, I was not naked inside. I'm not just a homeless, naked guy in a barrel."

Kent McDonell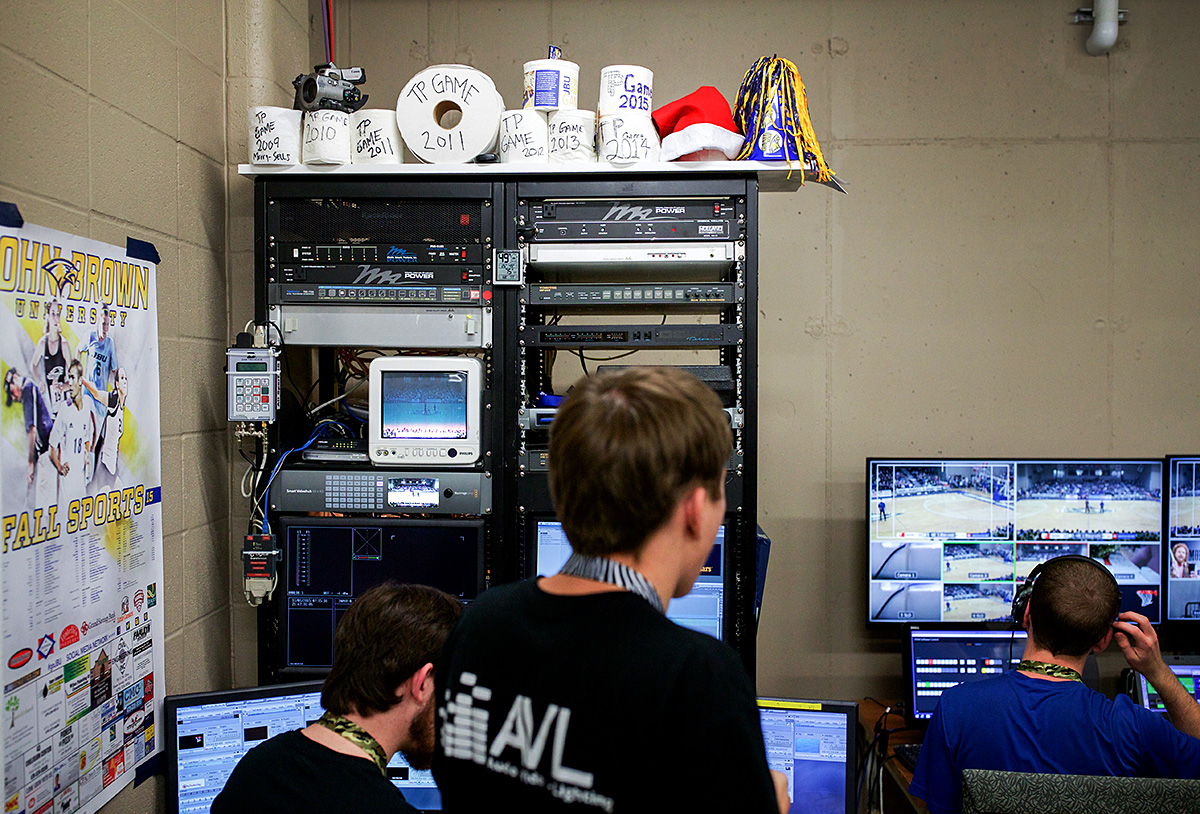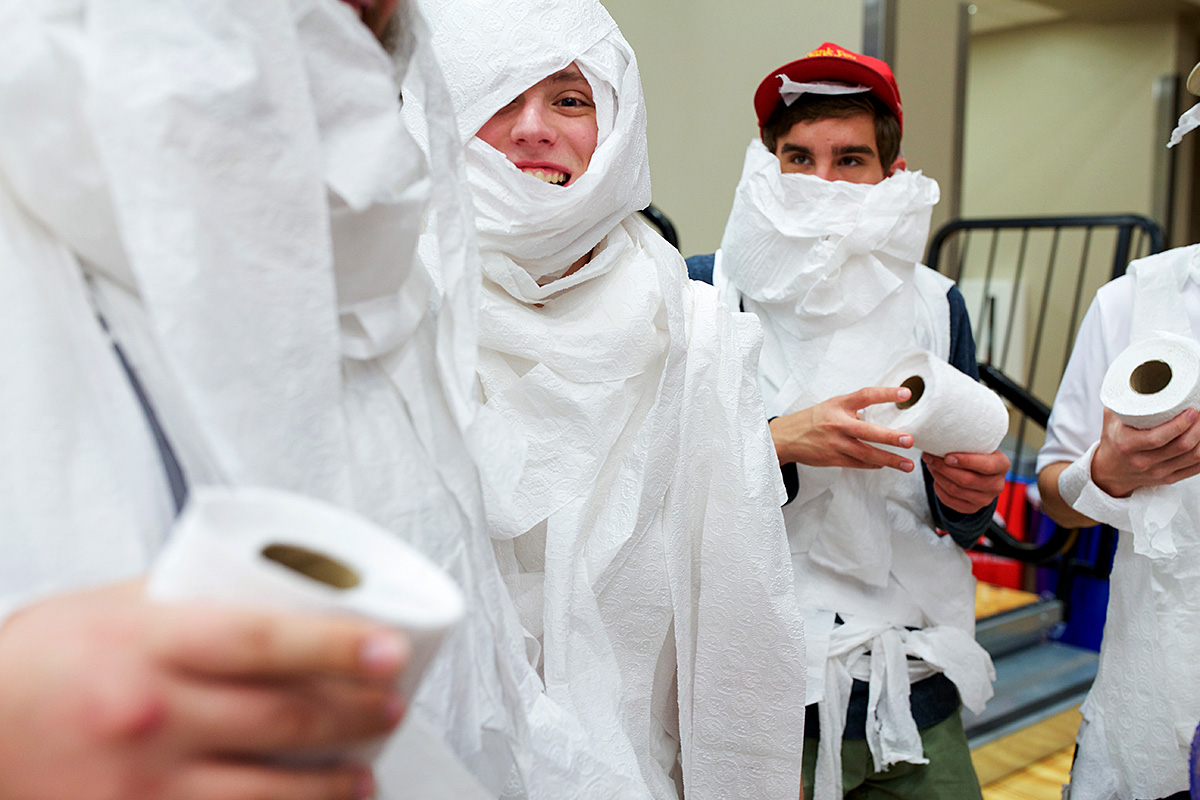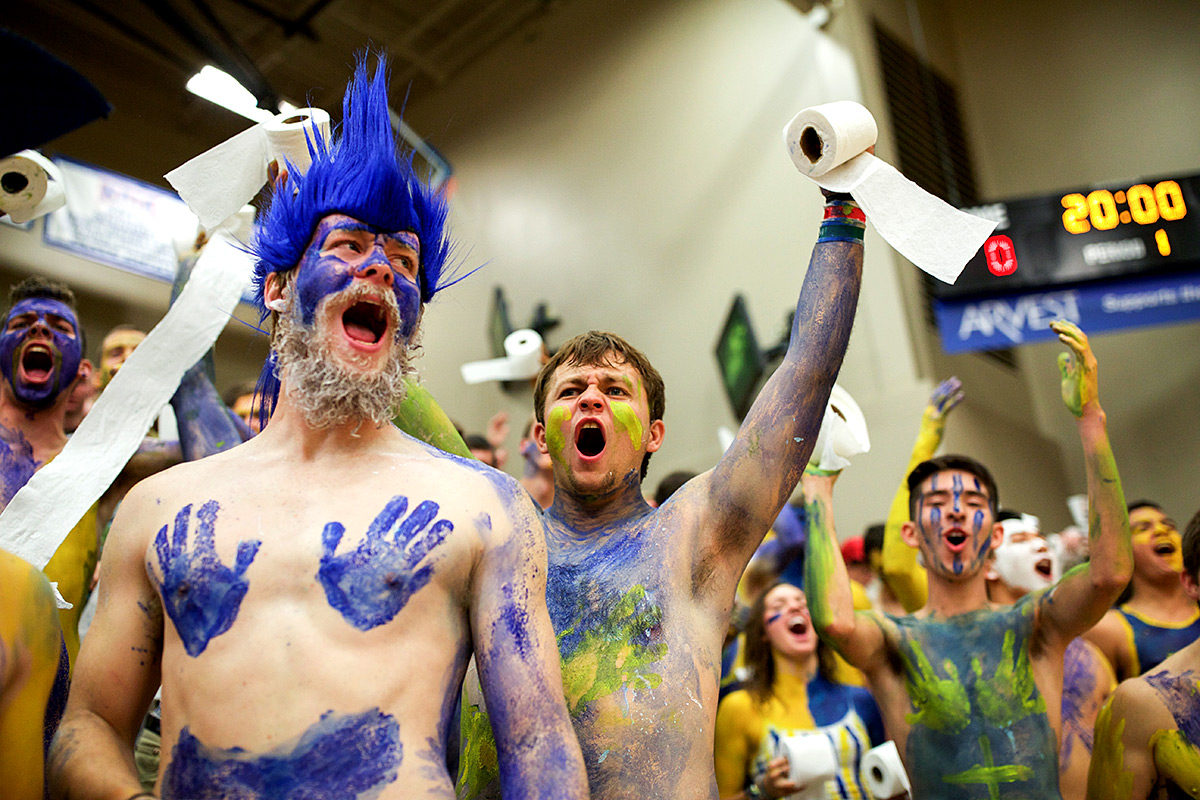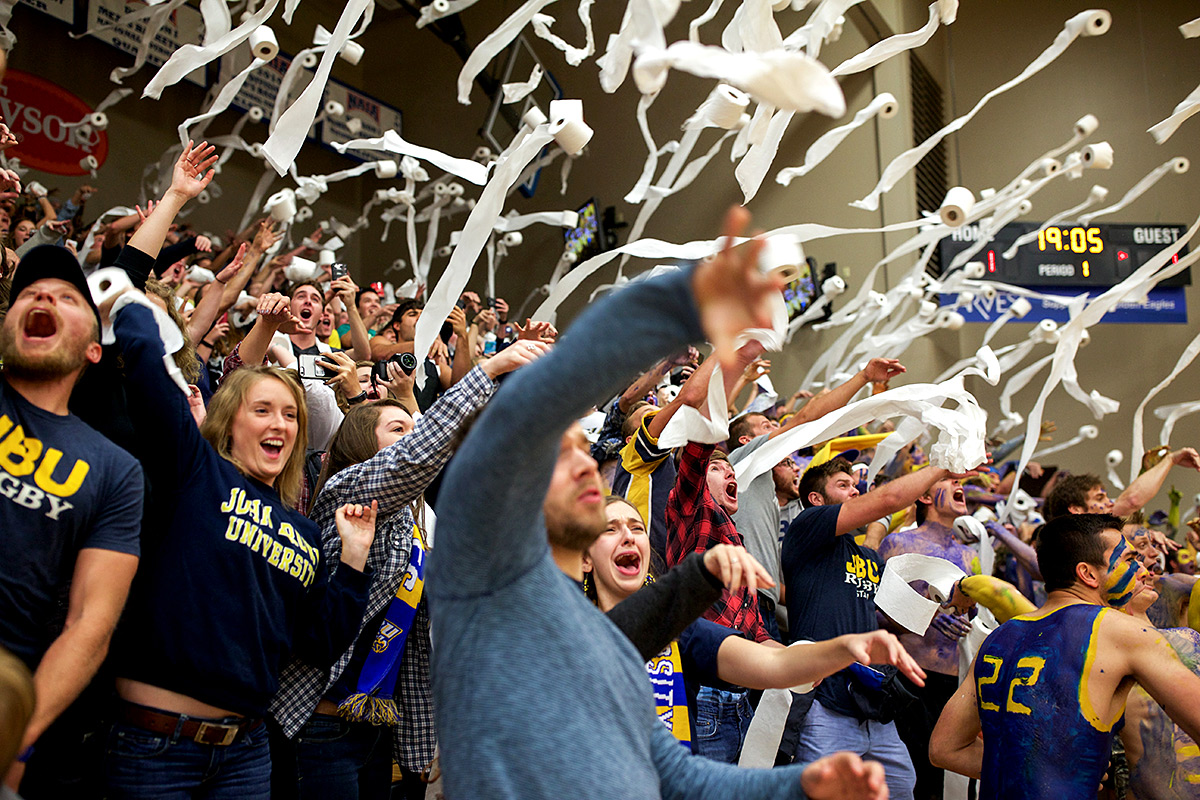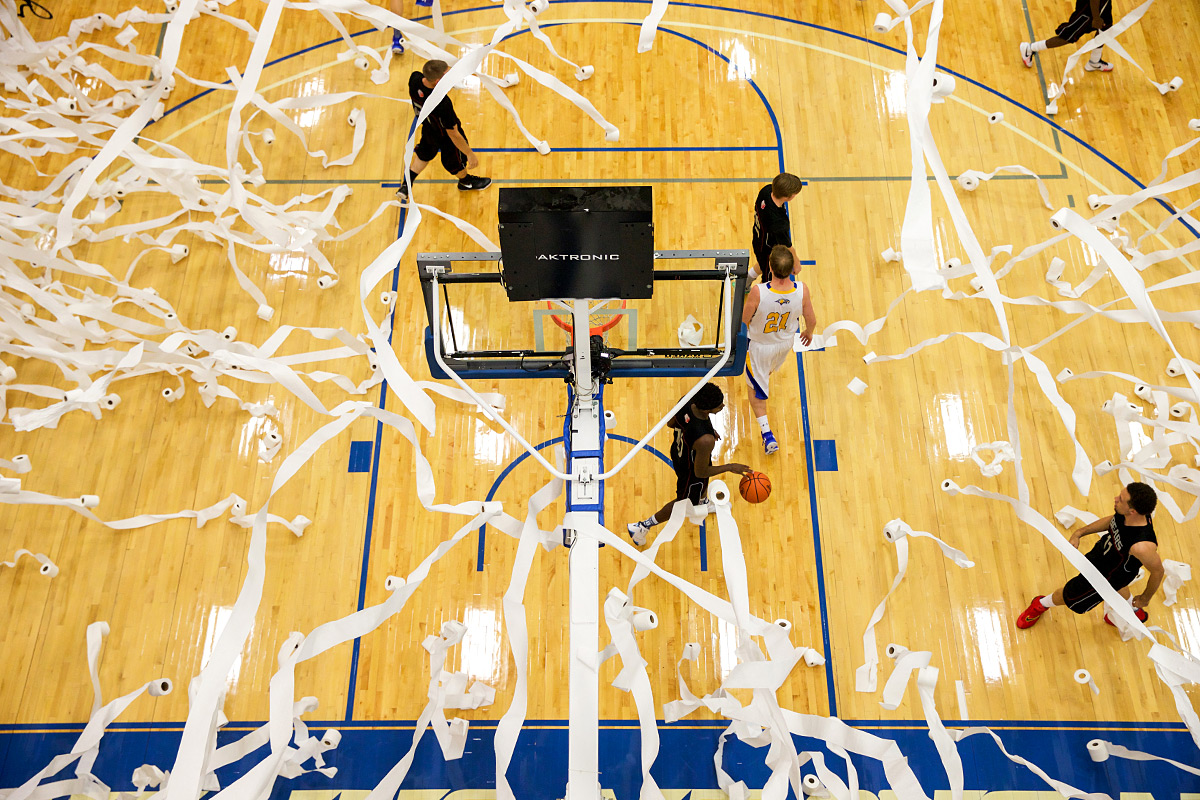 Honestly, time just stopped, then all the TP came down. It was surreal."

Luke Moyer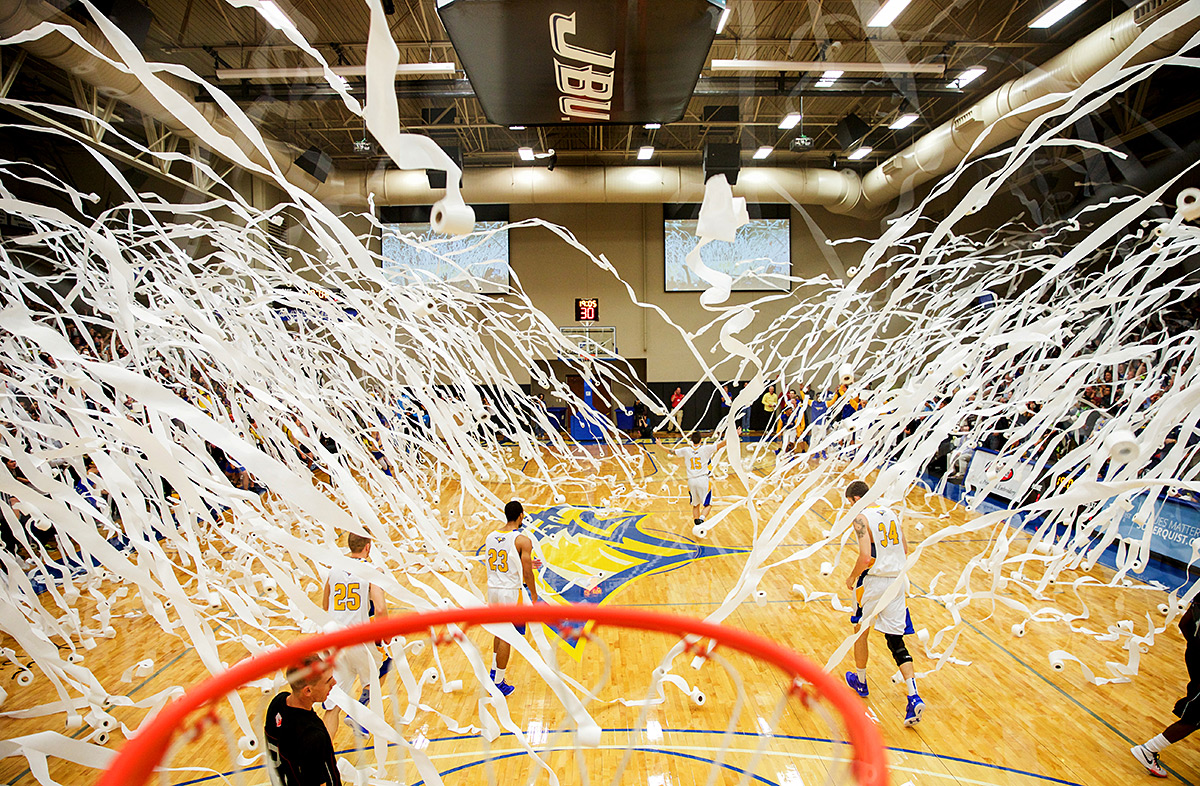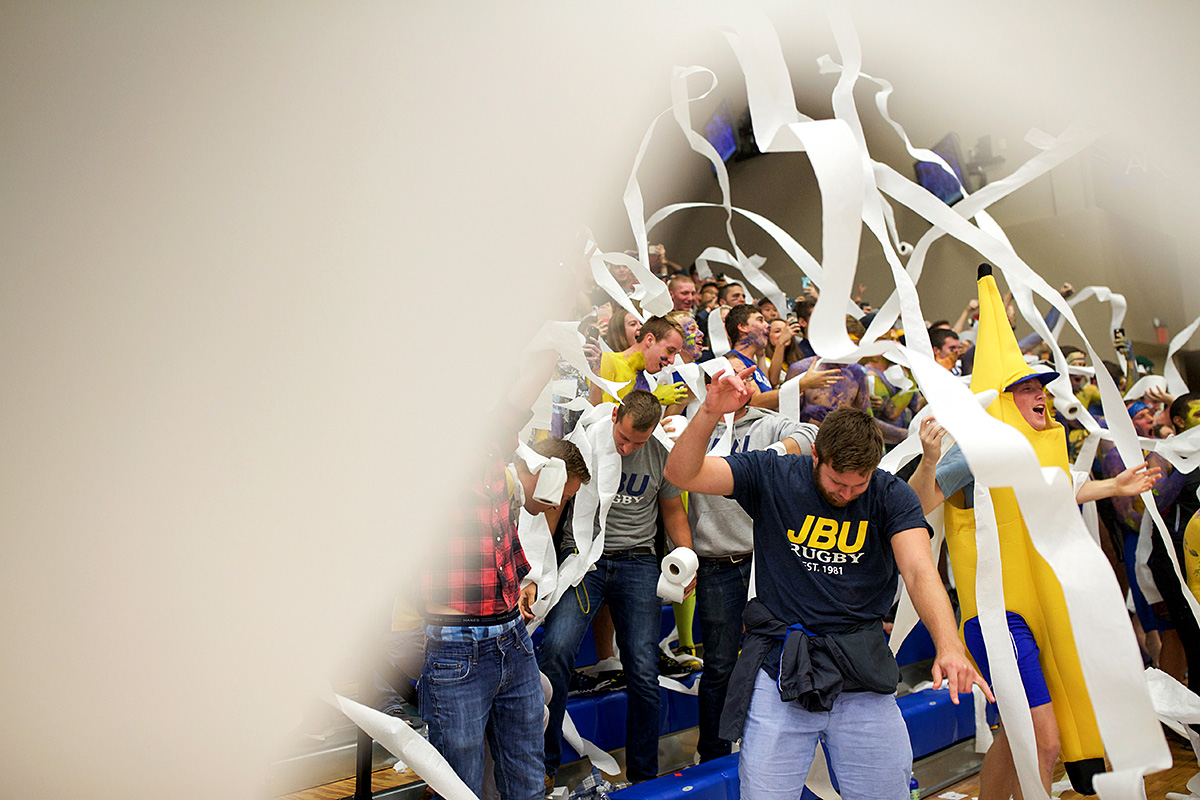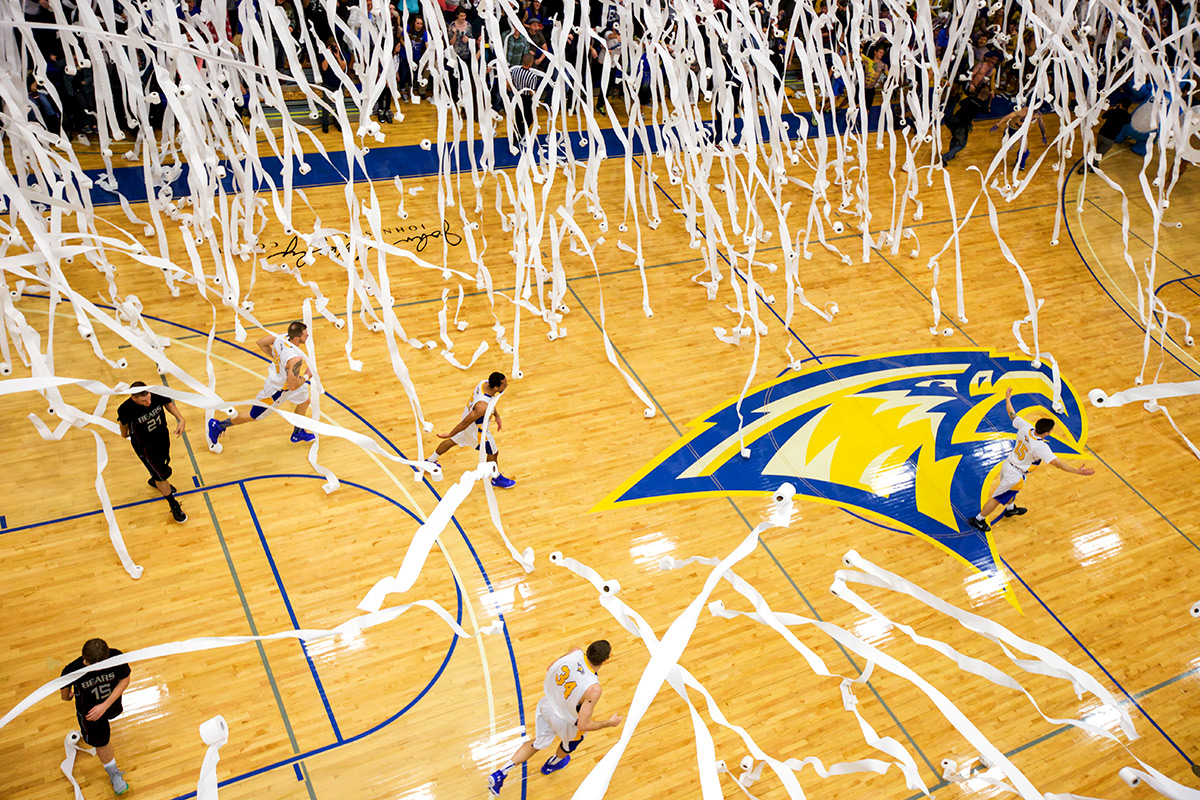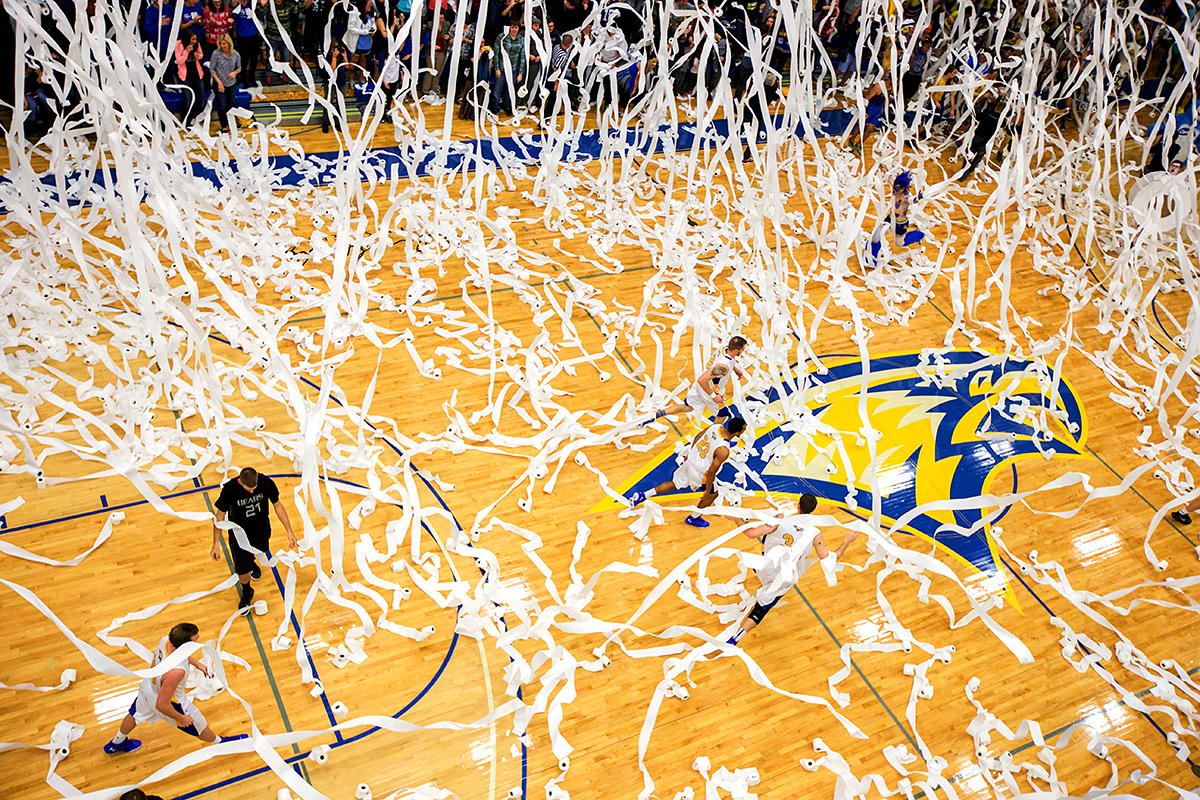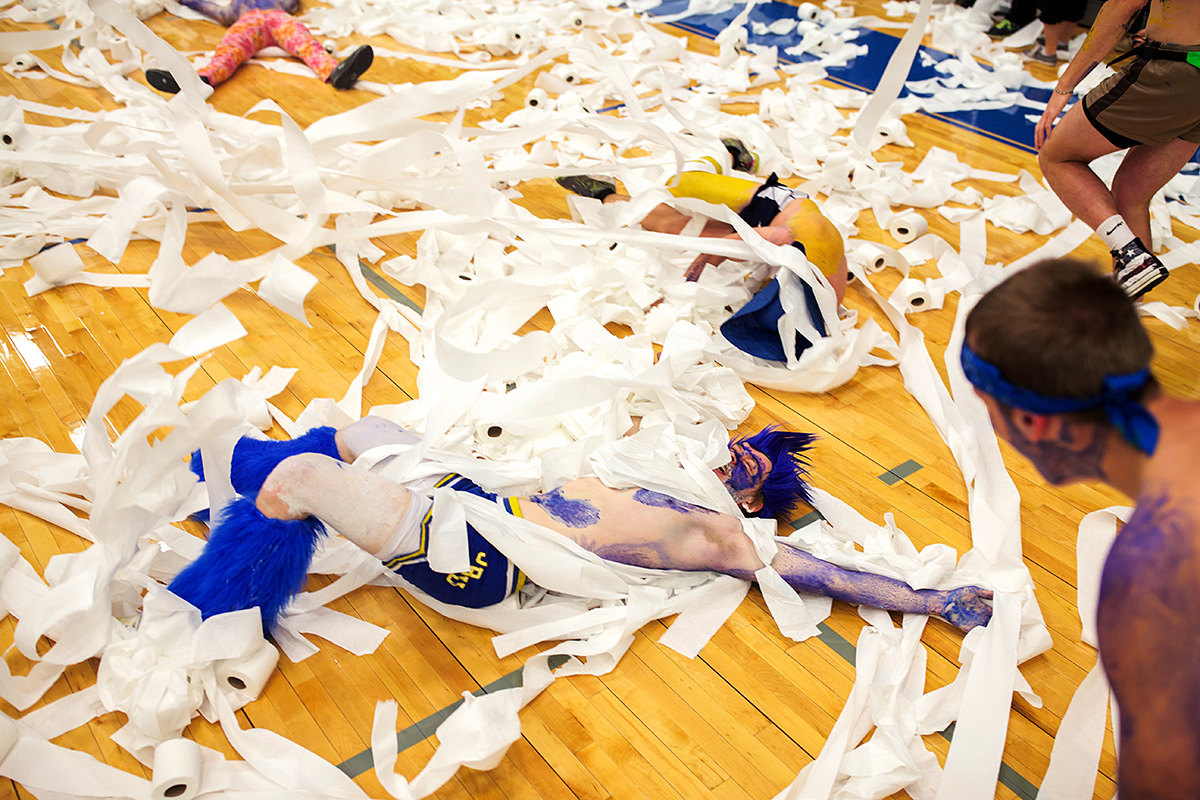 It starts just raining down on the court. I got hit in the head by three or four rolls of toilet paper. And it's just kind of chaos. And it's awesome."

Jason Beschta, JBU men's basketball head coach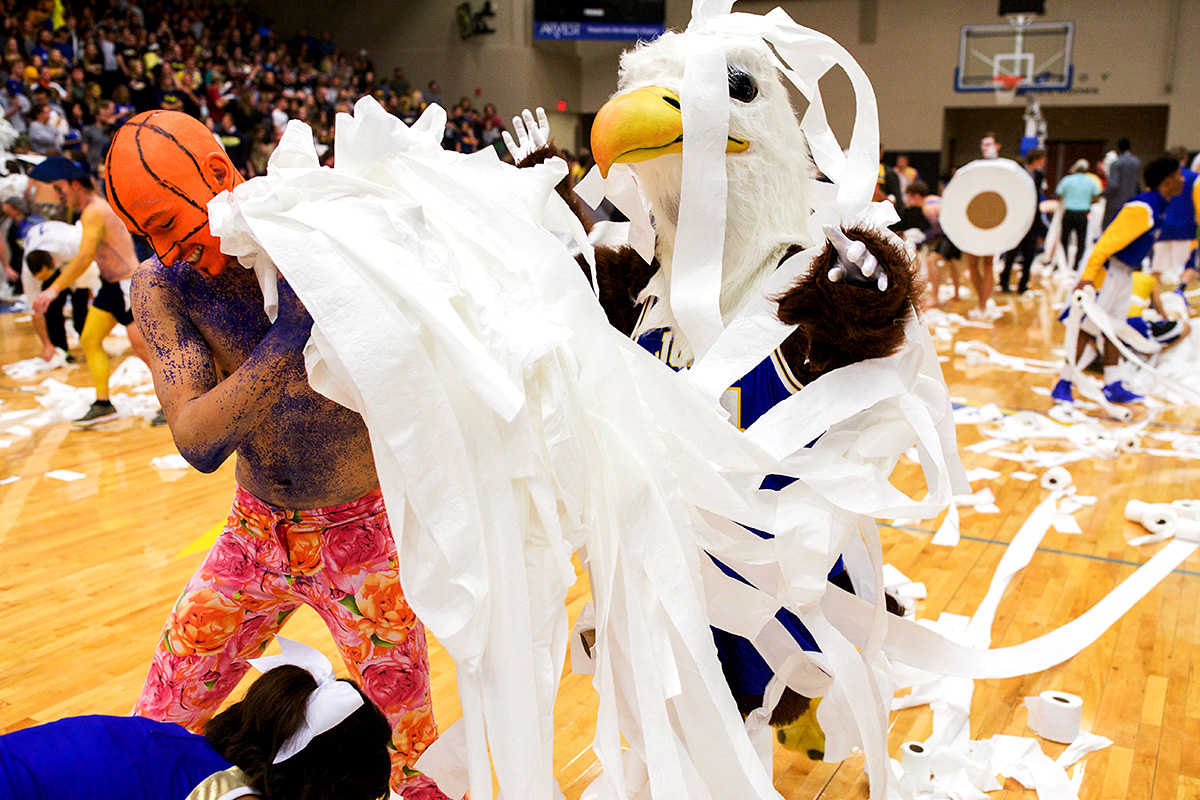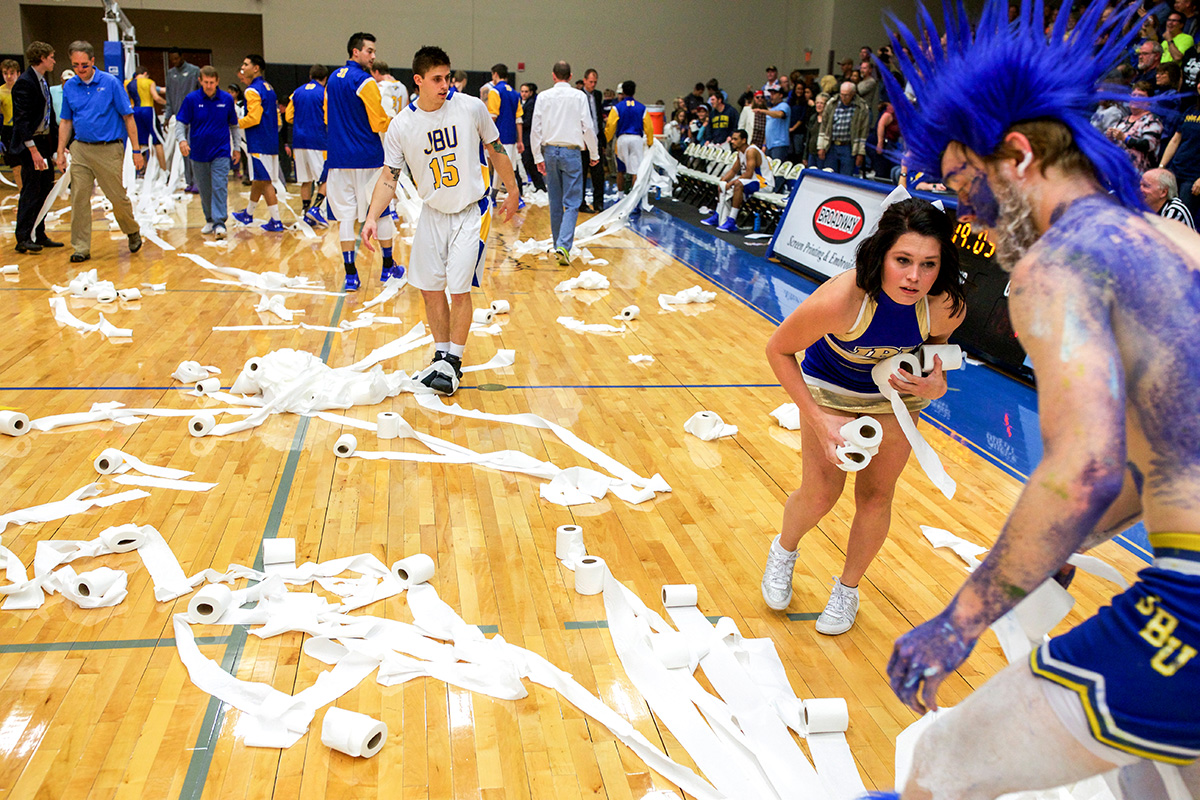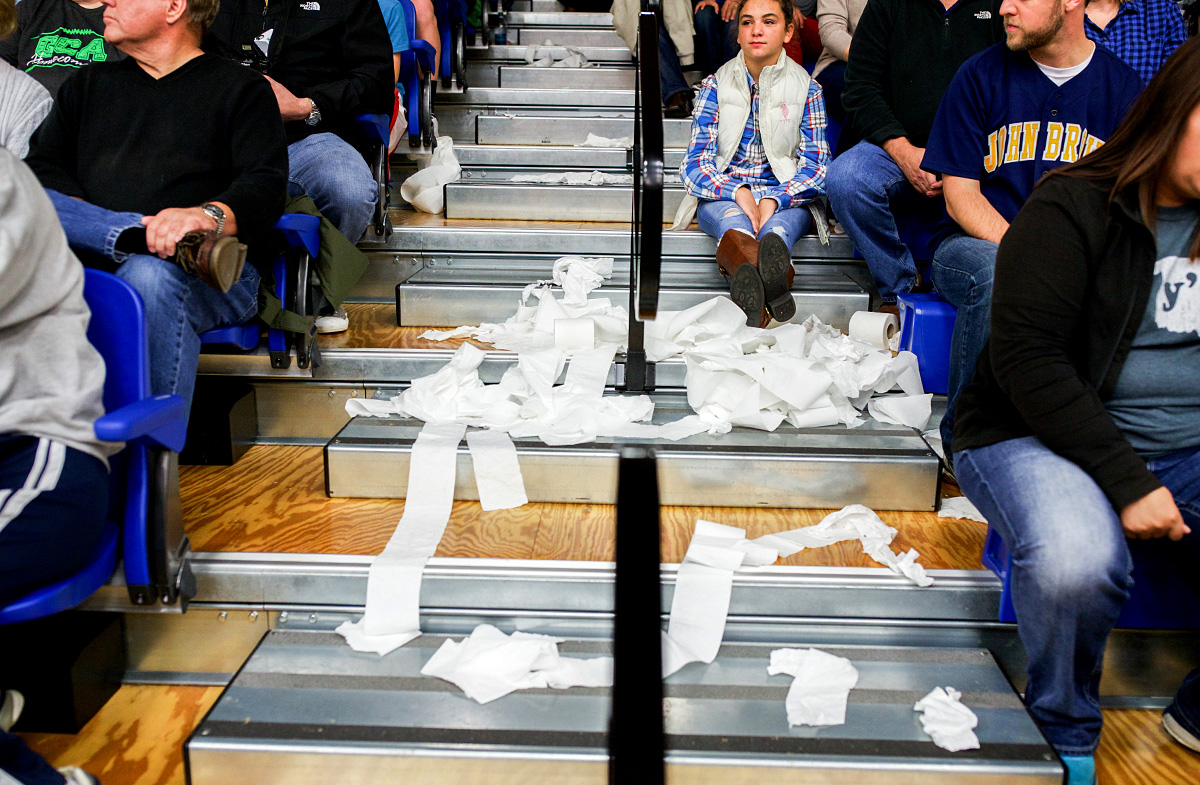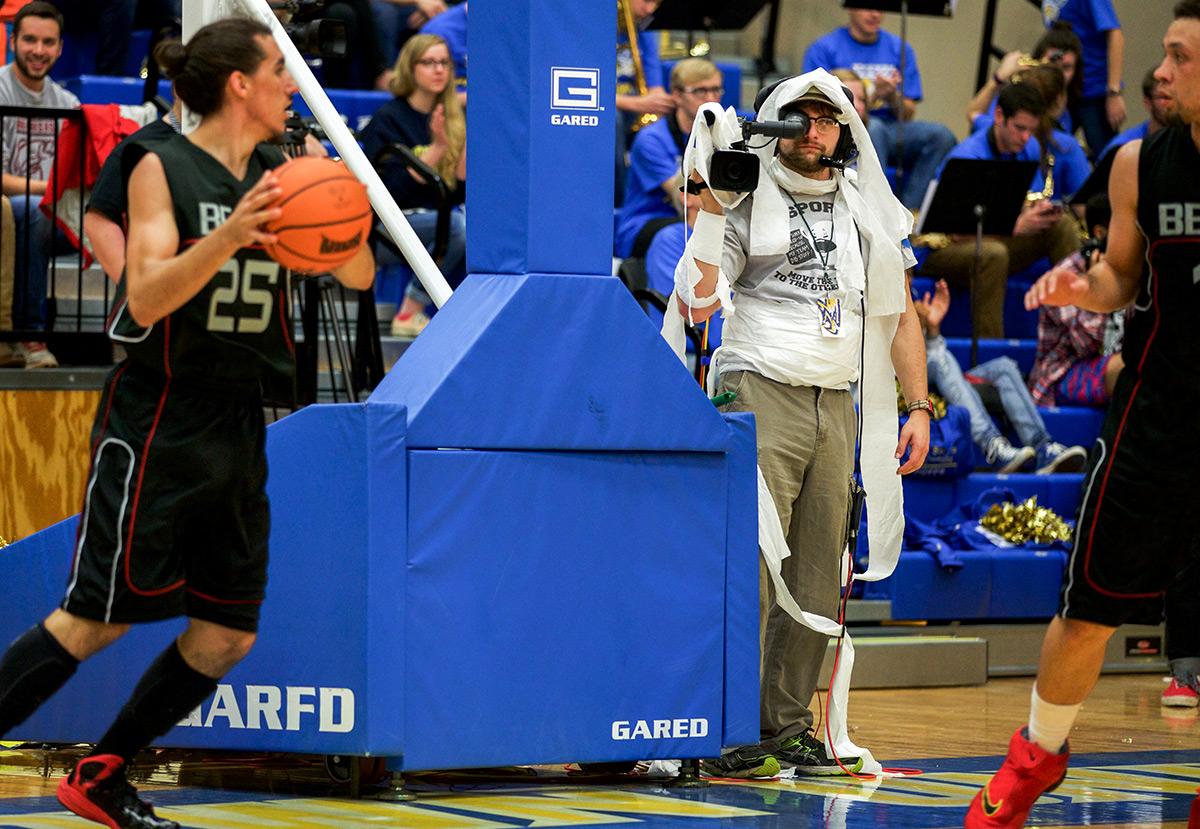 ---