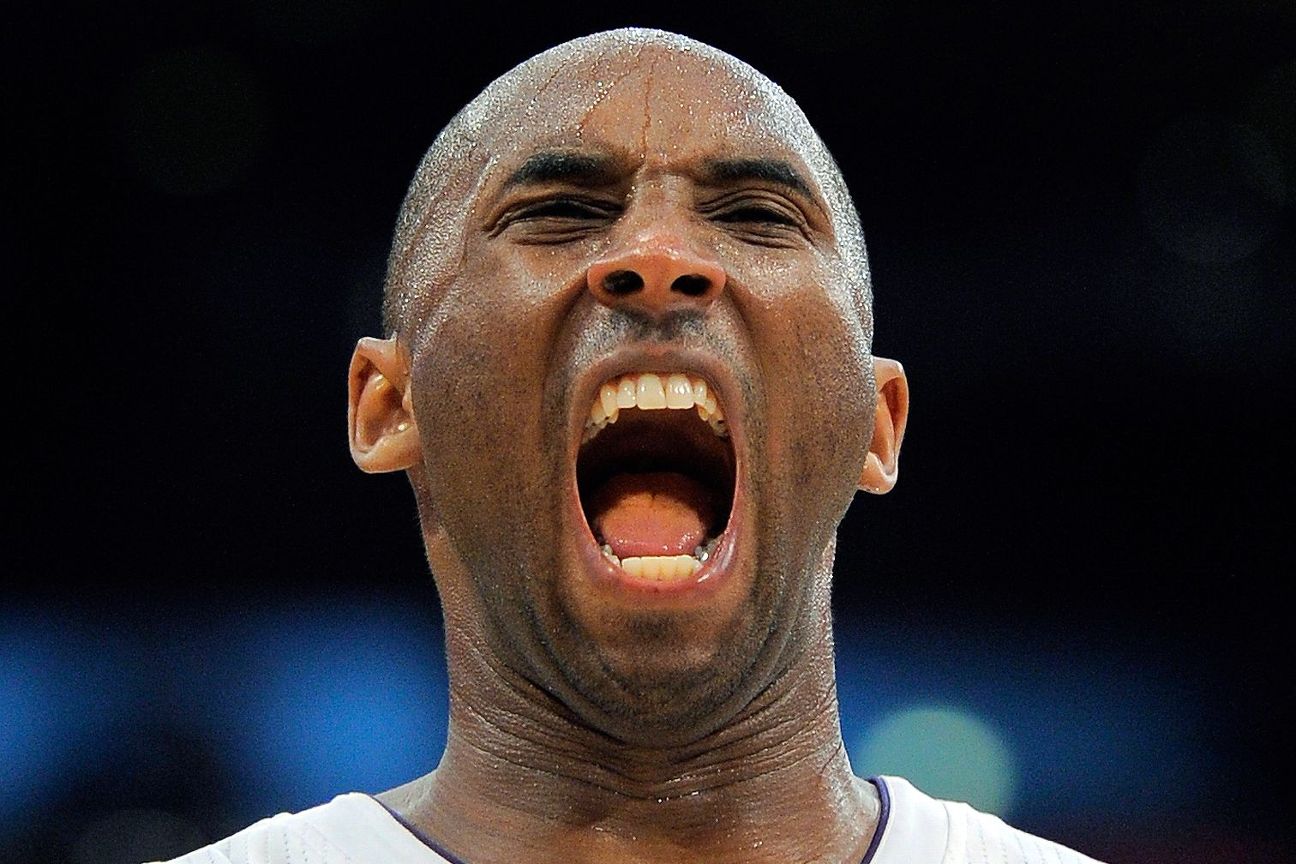 Photographing Kobe
Sitting just feet from Kobe Bryant throughout his entire career, these renowned photographers have memories and perspective like no one else.
C
ameras have closely followed Kobe Bryant for more than half his life. That's how it goes when you enter the Hollywood scene at age 17, as the first guard to leap from preps to pros, billed as the next in a long line of Lakers greats.
Those cameras were clicking on and off the court throughout Kobe's Lakers-record 1,345 games played. And they will be there in force Wednesday night at Staples Center to document the end of a drama-filled career that helped bring five more banners to the Lakers and saw Kobe score more points than anyone in NBA history except Kareem Abdul-Jabbar and Karl Malone.
The photographers who captured many of Kobe's classic moments -- sitting exhausted with Shaquille O'Neal after their first title, taking impossible shots in crowds of defenders, screaming with Lakers fans amid confetti after his final championship -- describe how they got the shots and what made them resonate.
Mostly, they share what they will remember and what they will miss most as a legend exits his stage.
This is Kobe's 20-year NBA story told through the eyes and voices of 12 talented photojournalists who were an intimate part of the journey.
Andrew Bernstein
Feb. 8, 1998
•

NBA All-Star Game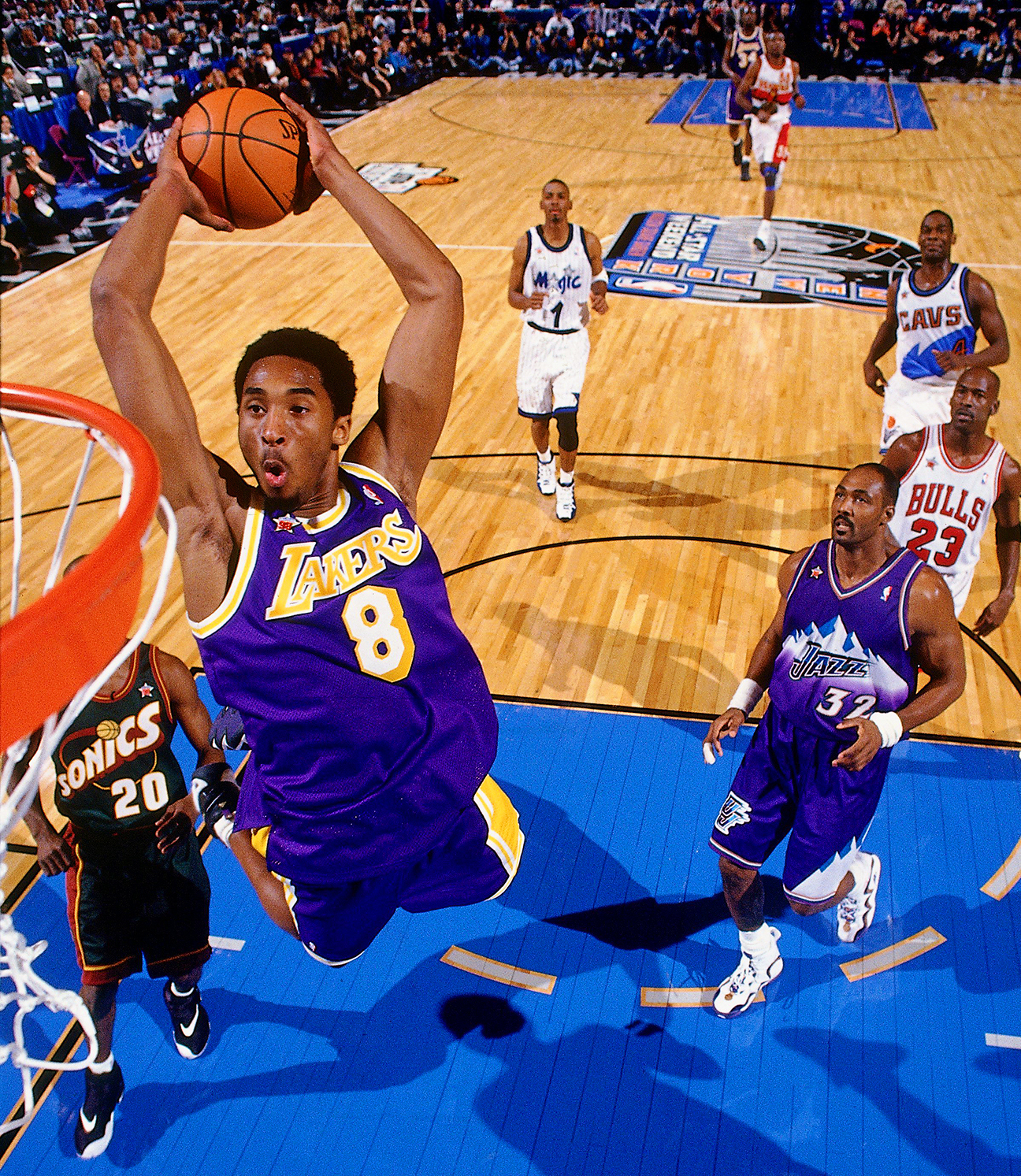 May 10, 2010
•

Western Conference semifinals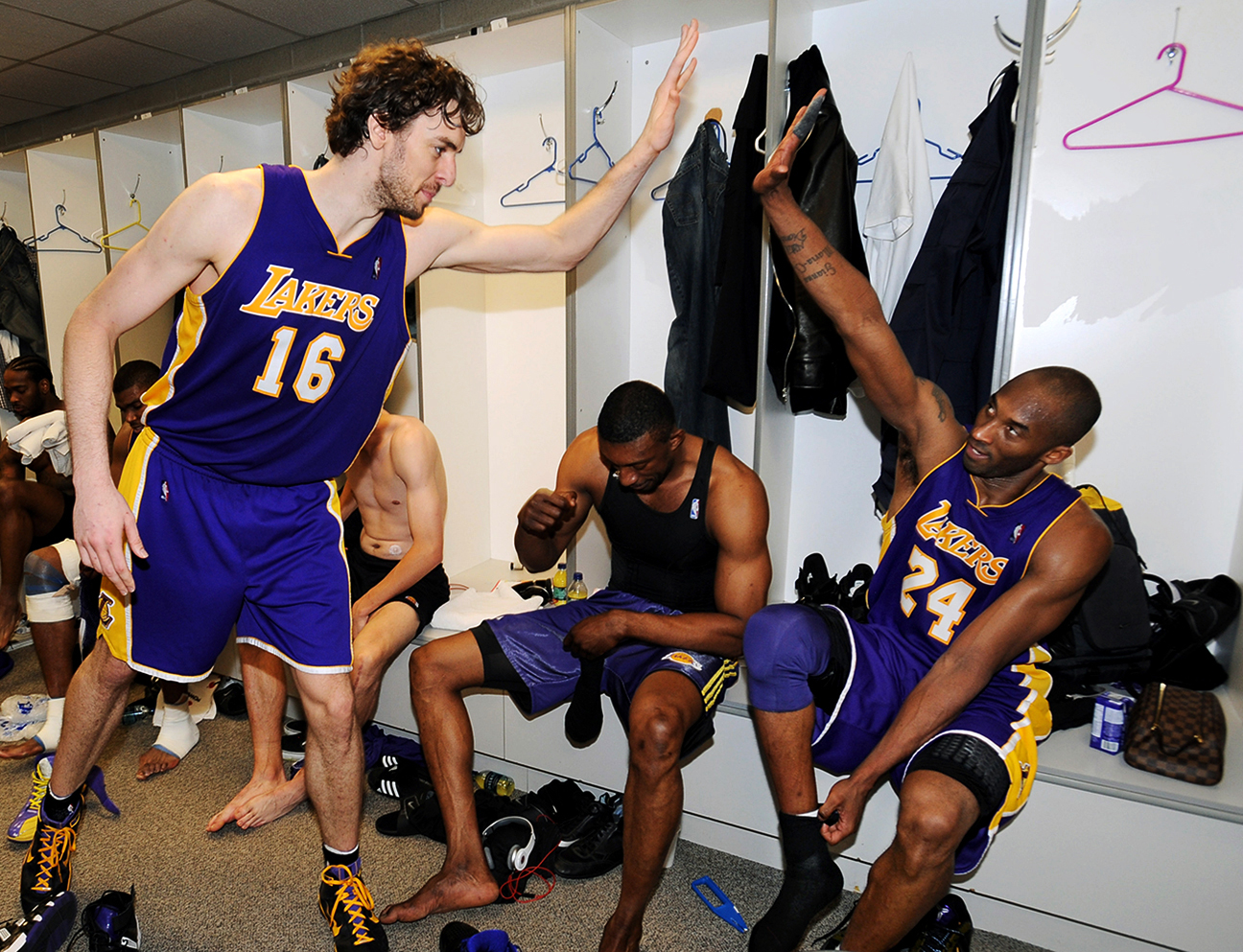 June 16, 2001
•

Flight following NBA Finals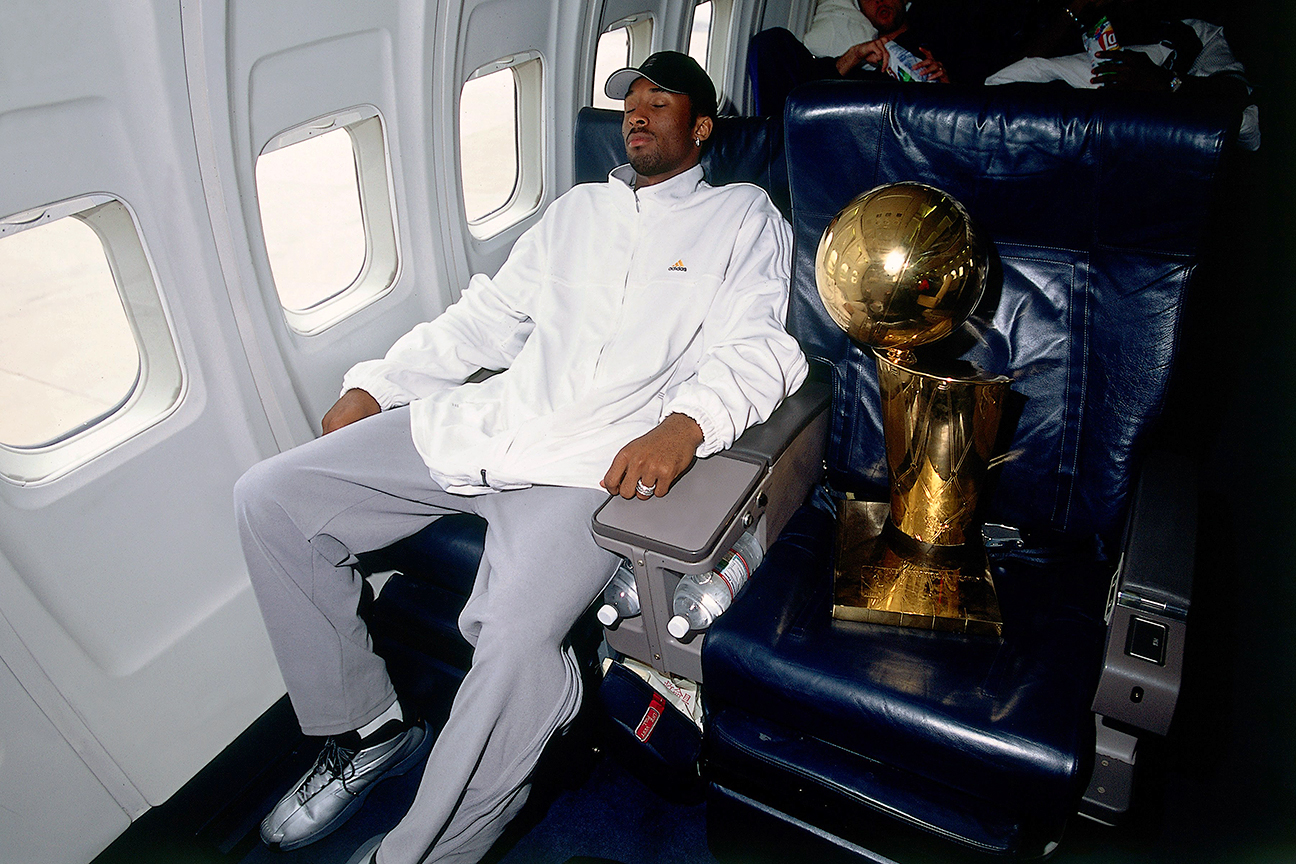 ---
Jon SooHoo
July 12, 1996
•

Great Western Forum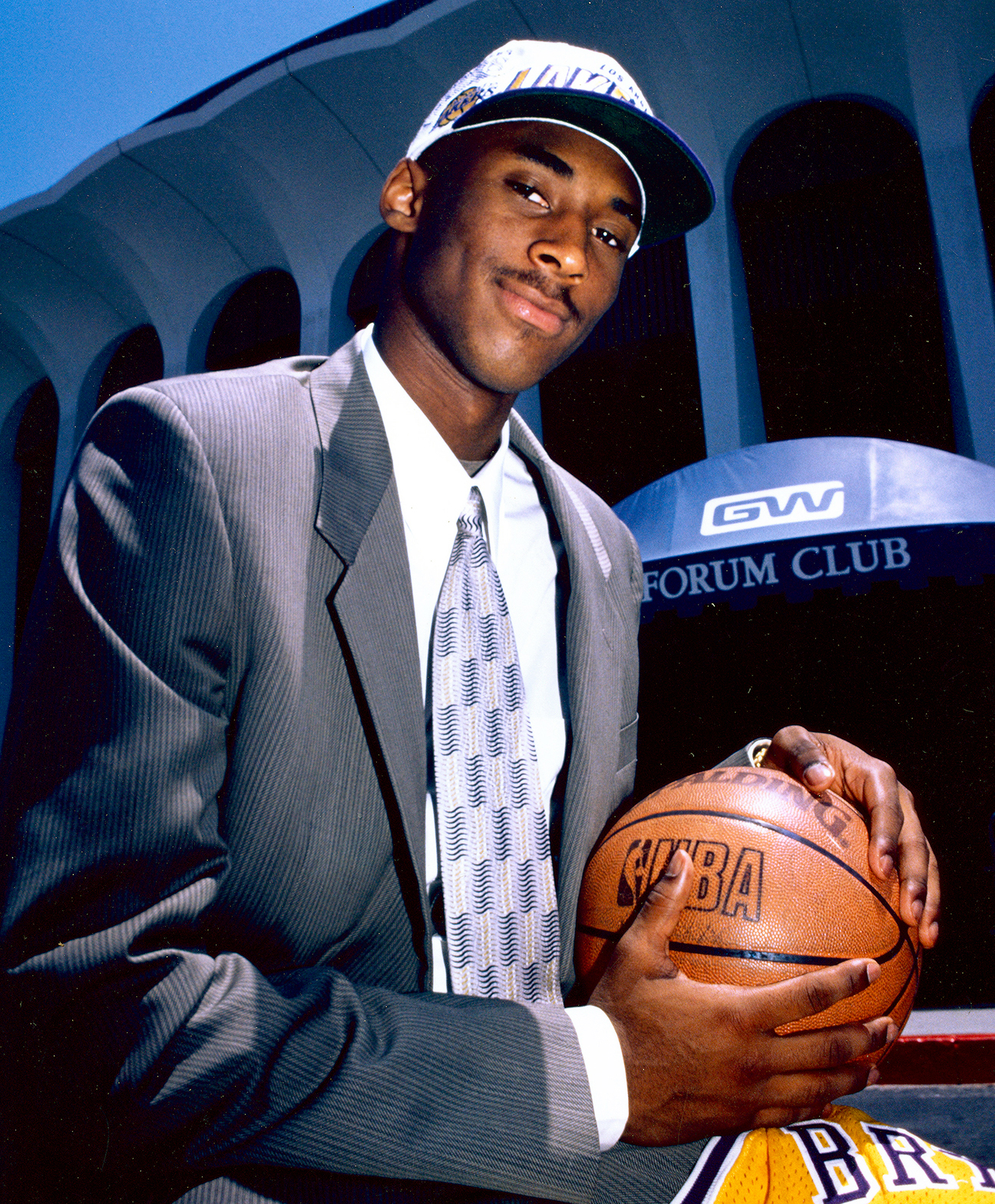 Fall 1997
•

Los Angeles Southwest College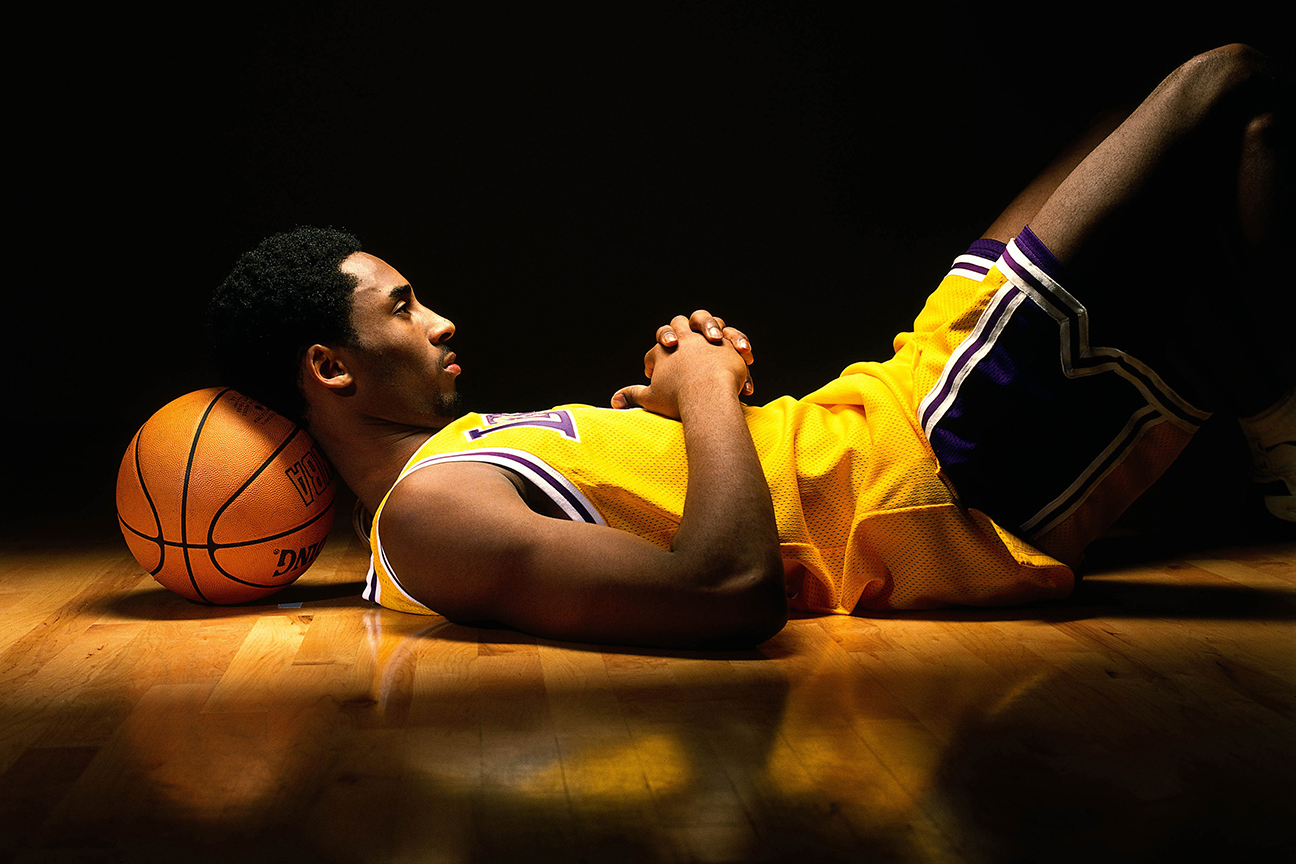 ---
Lori Shepler
May 25, 2001
•

Western Conference finals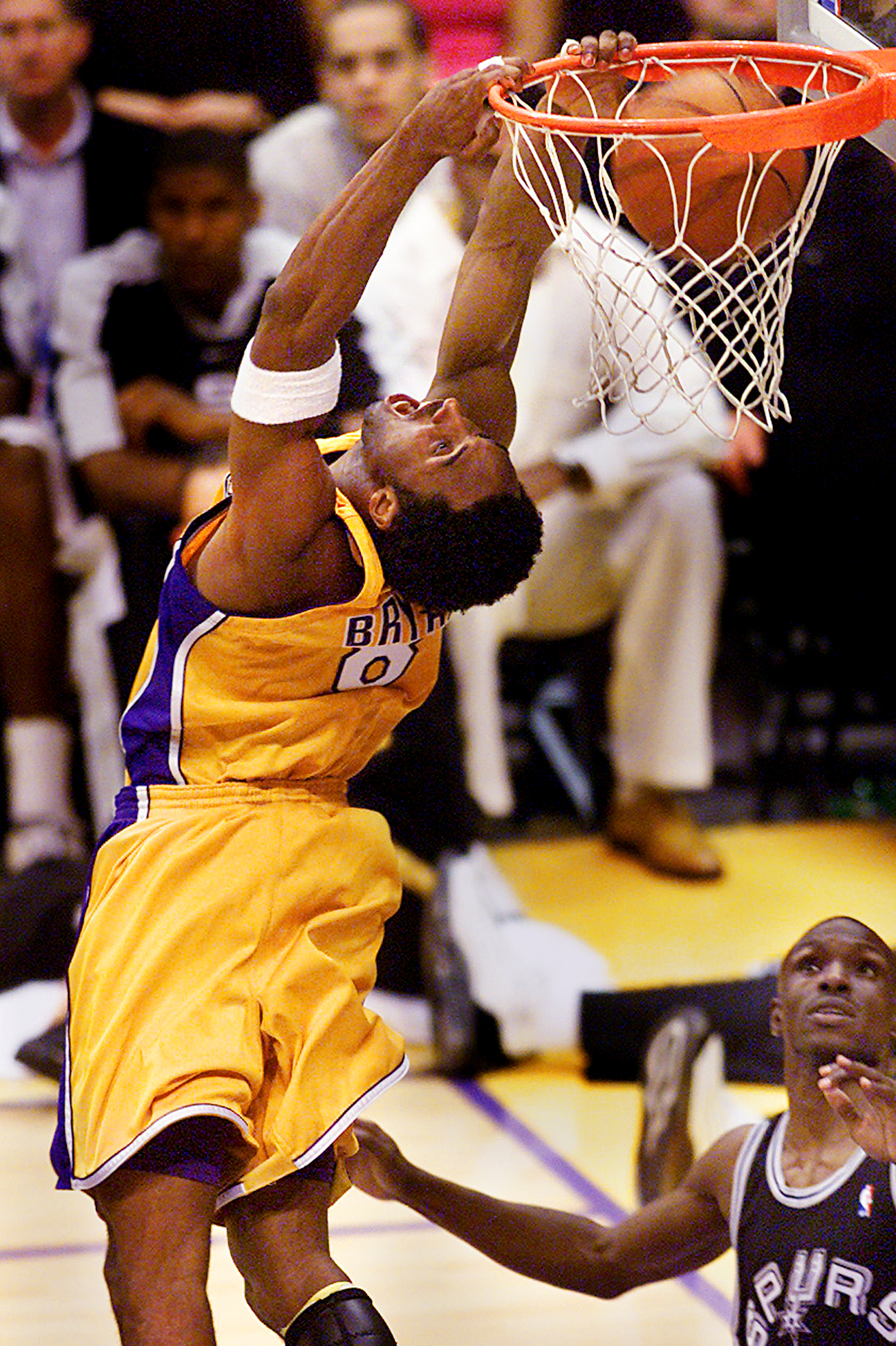 May 15, 2004
•

Western Conference semifinals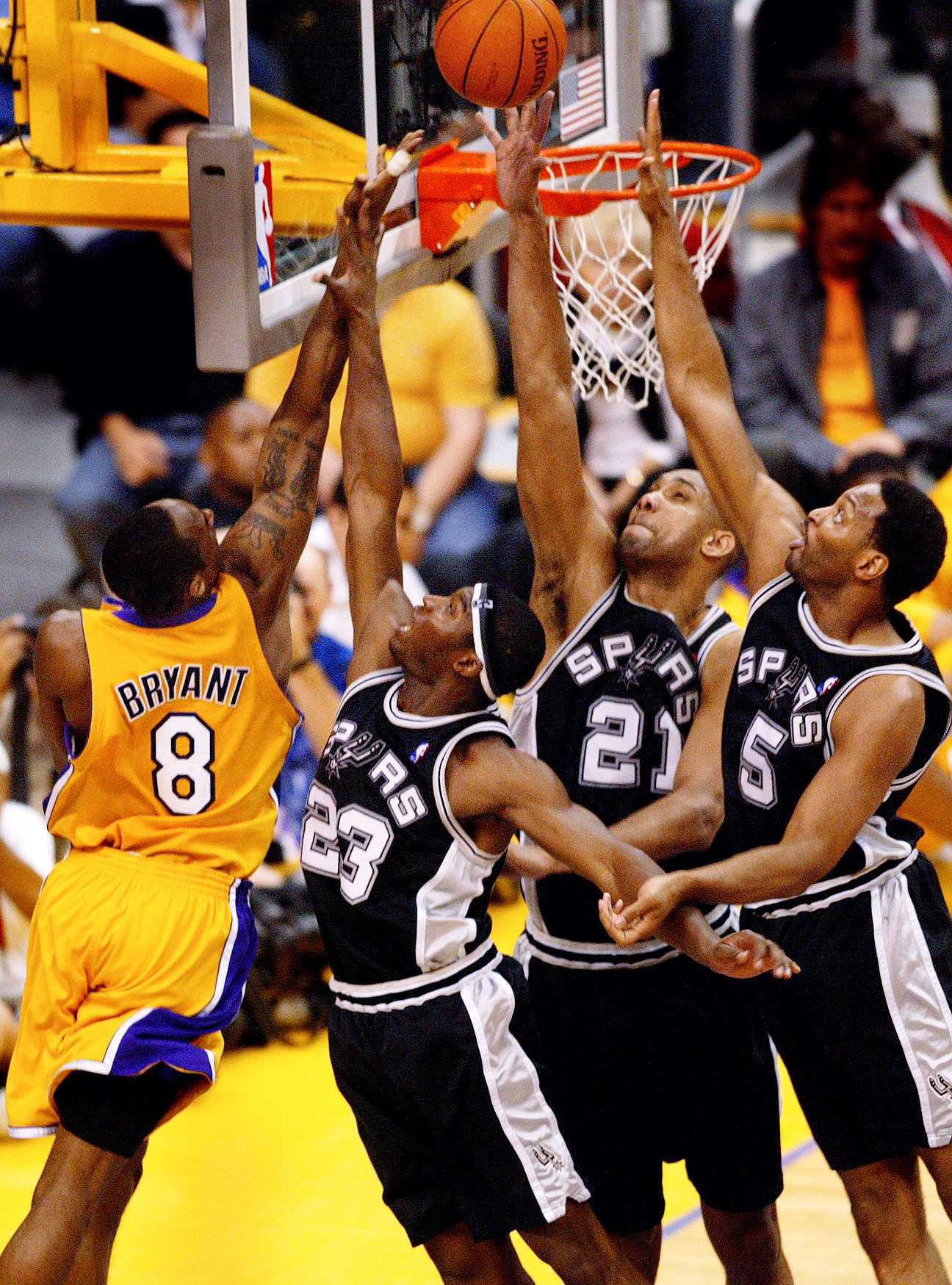 ---
Michael Goulding
June 9, 2010
•

prepares with Phil Jackson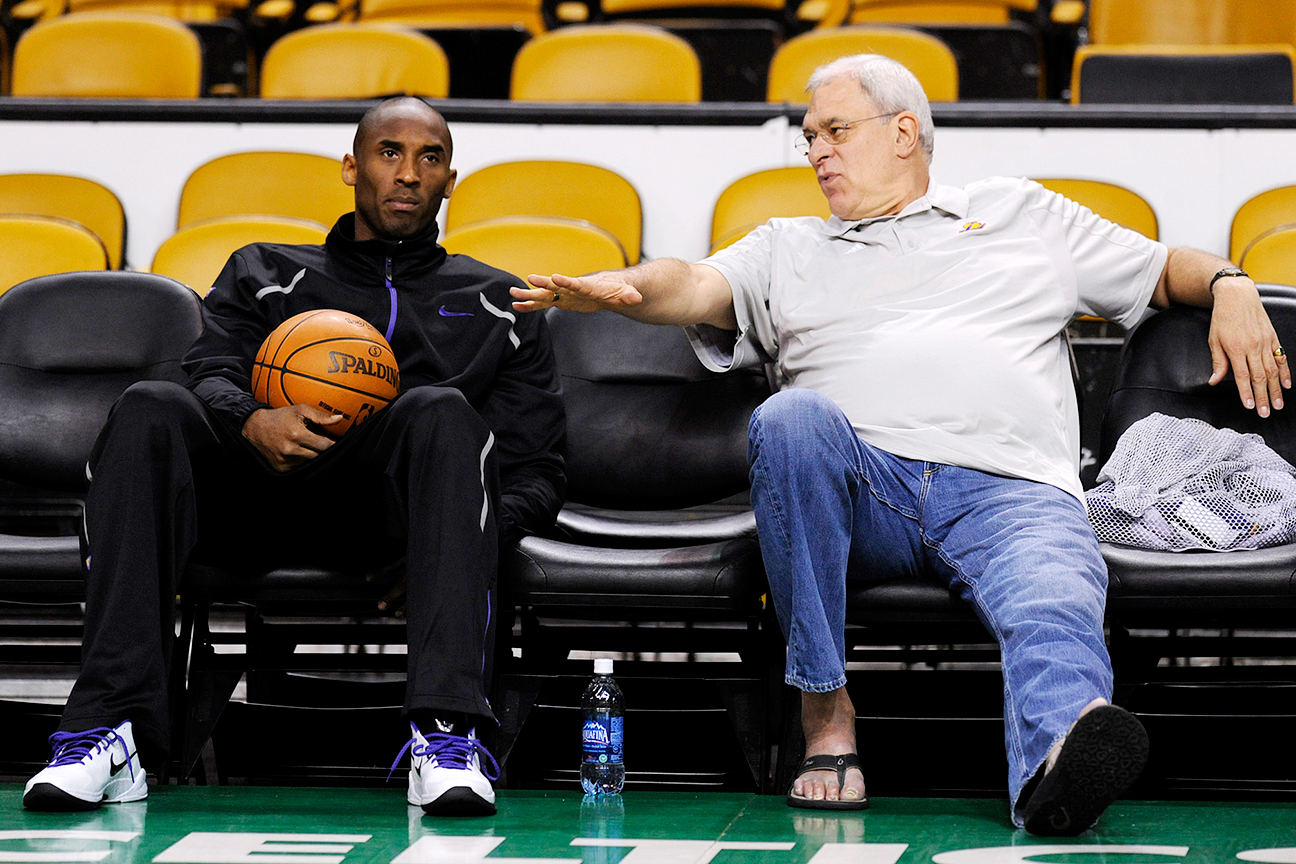 Jan. 27, 2008
•

versus LeBron James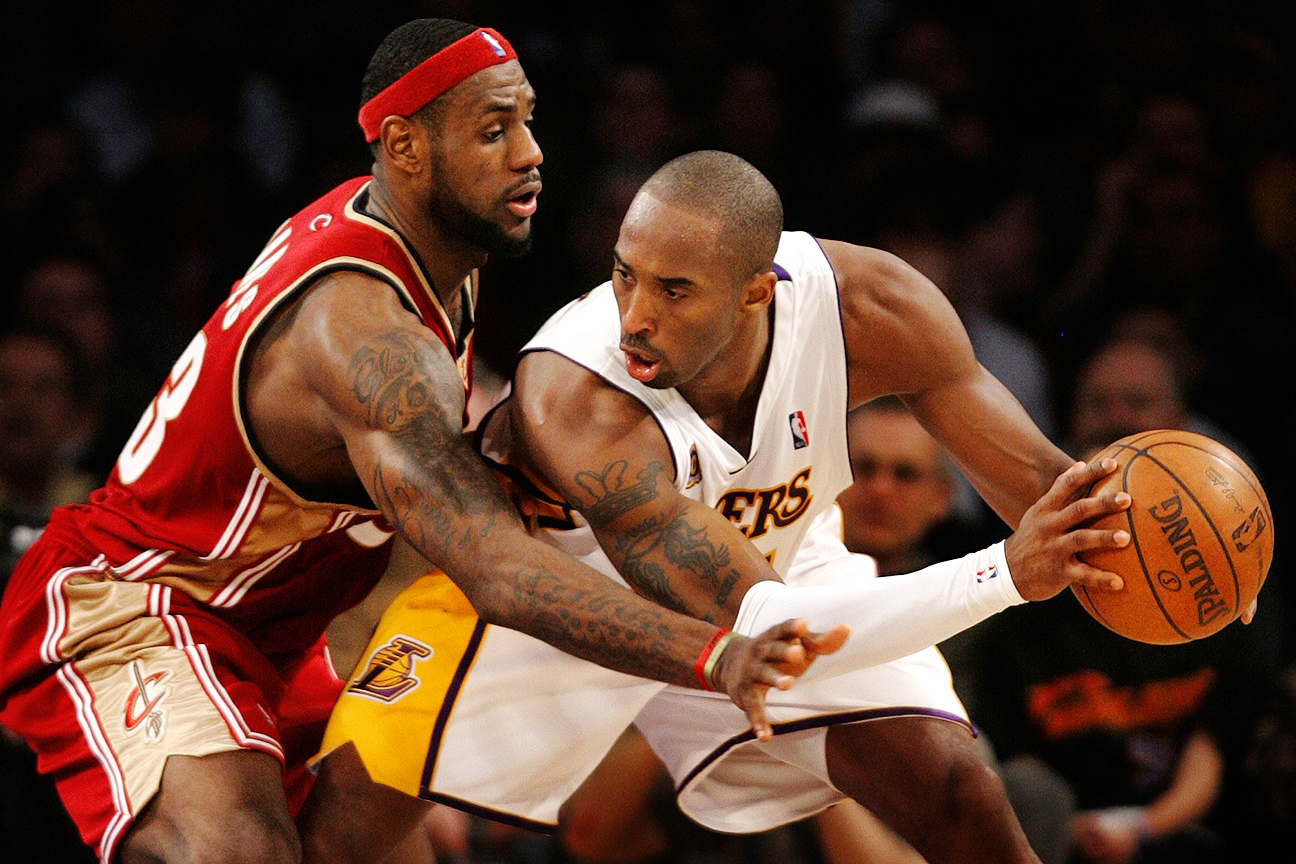 ---
Hans Gutknecht
June 12, 2002
•

NBA Finals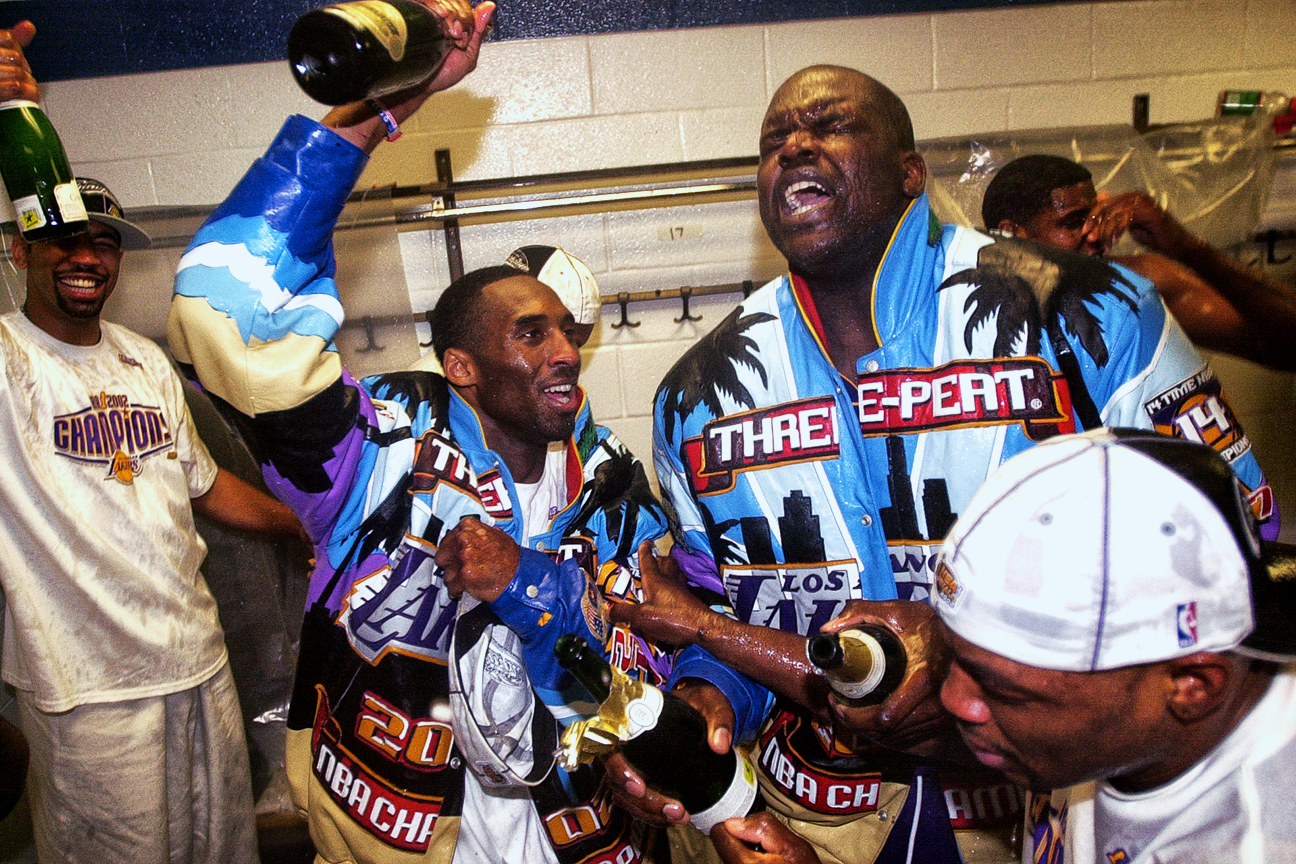 April 30, 2006
•

Western Conference semifinals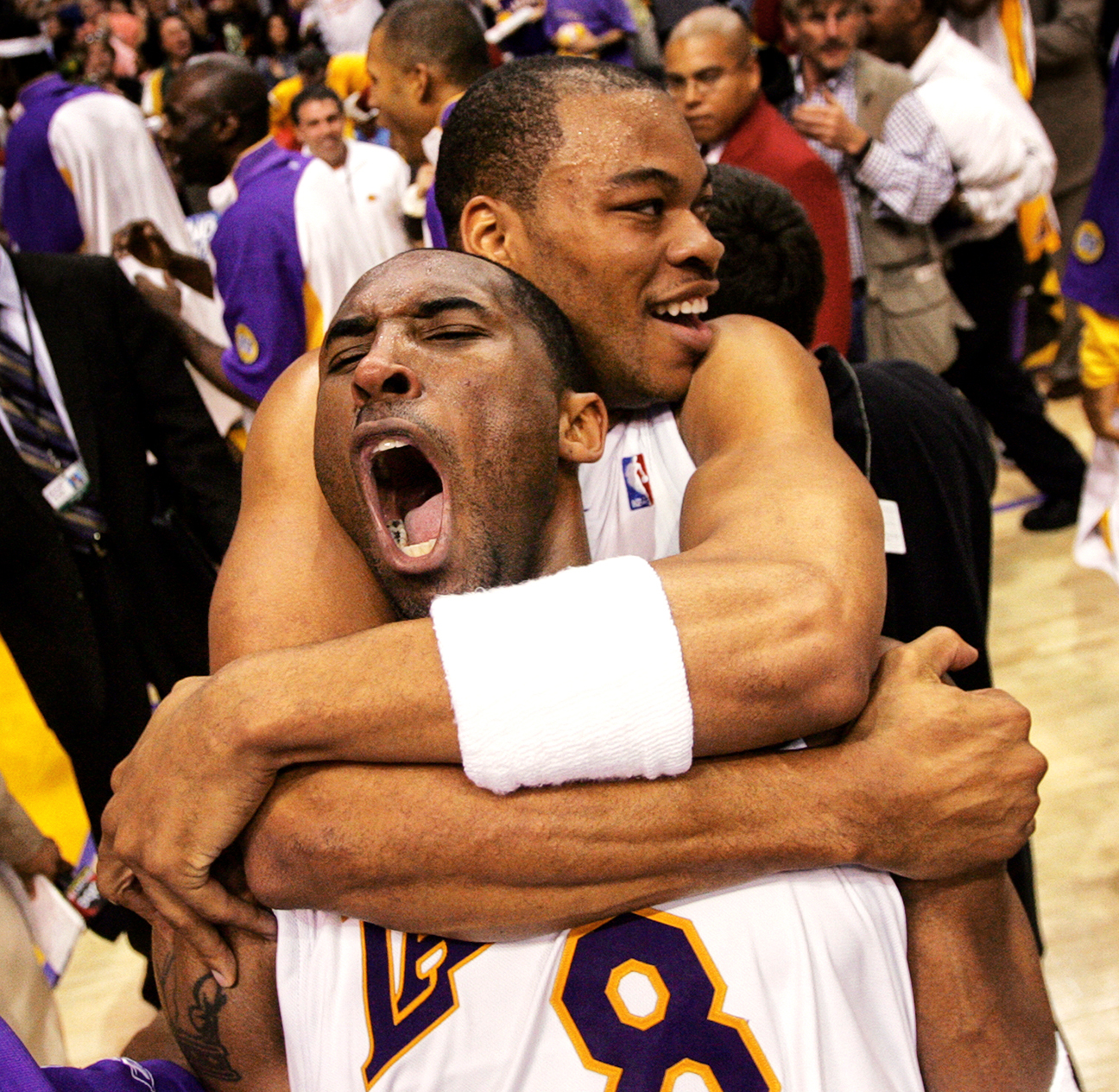 ---
Robert Gauthier
May 19, 2012
•

versus Oklahoma City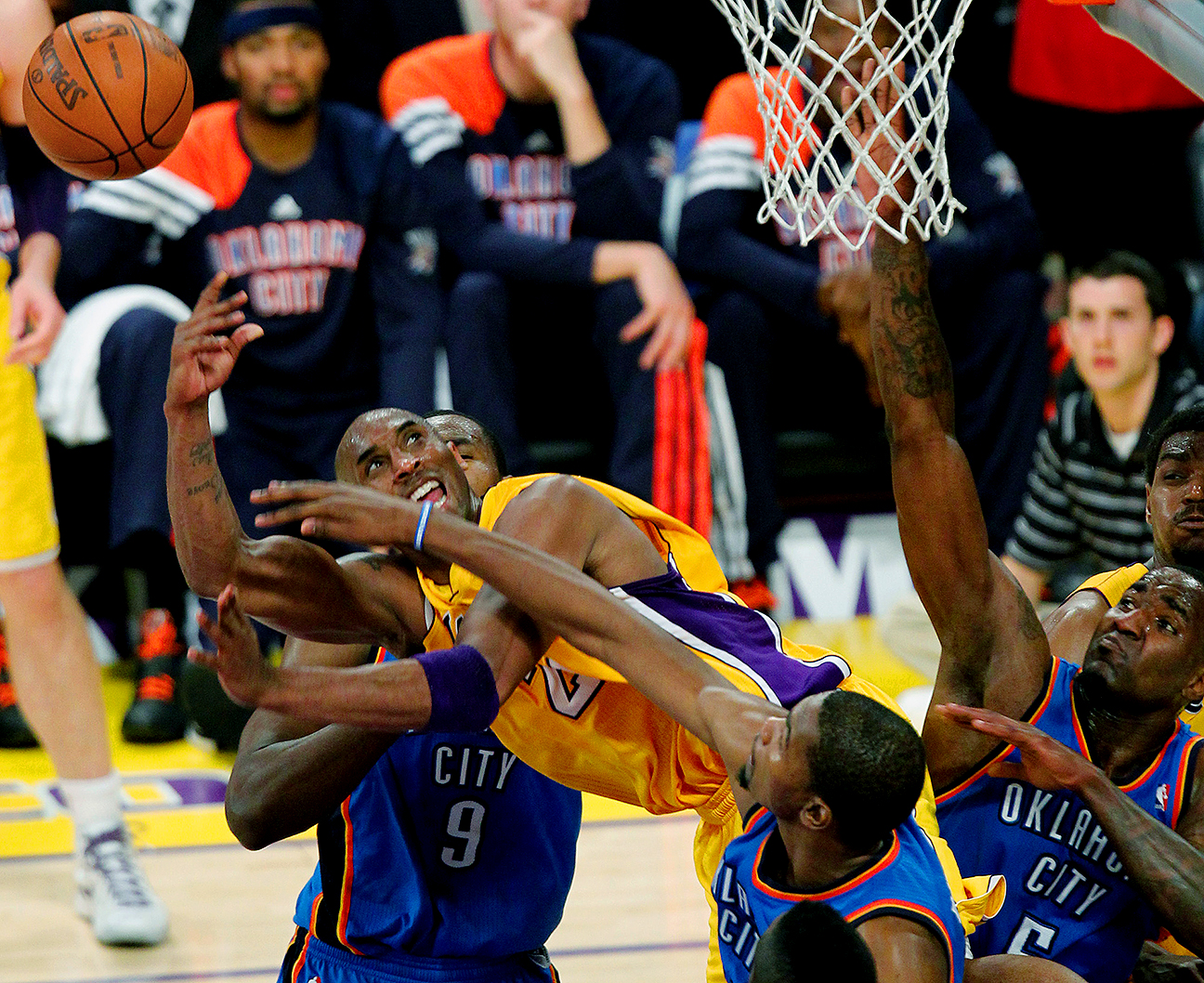 April 12, 2013
•

achilles injury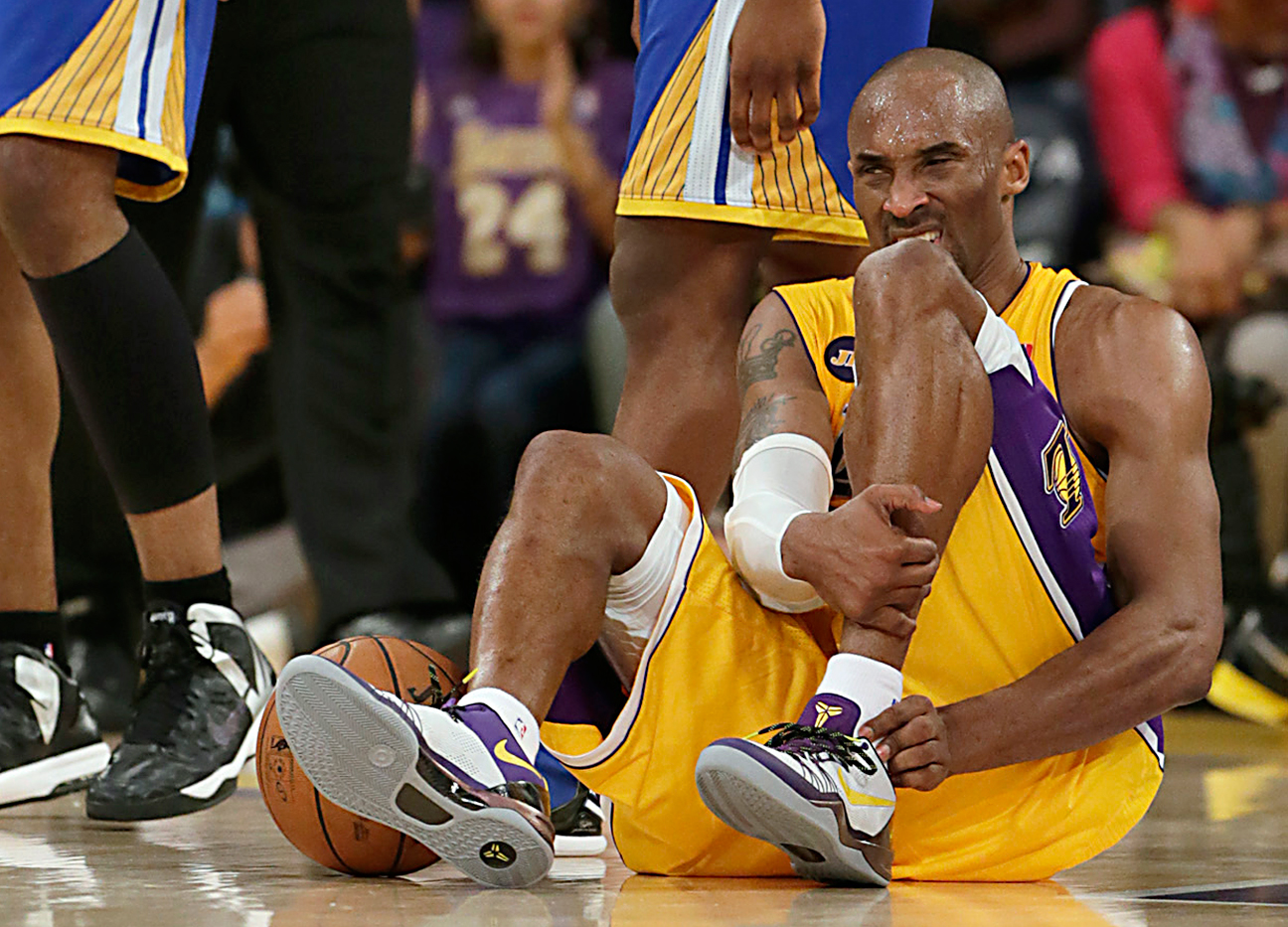 ---
John McCoy
June 15, 2010
•

NBA Finals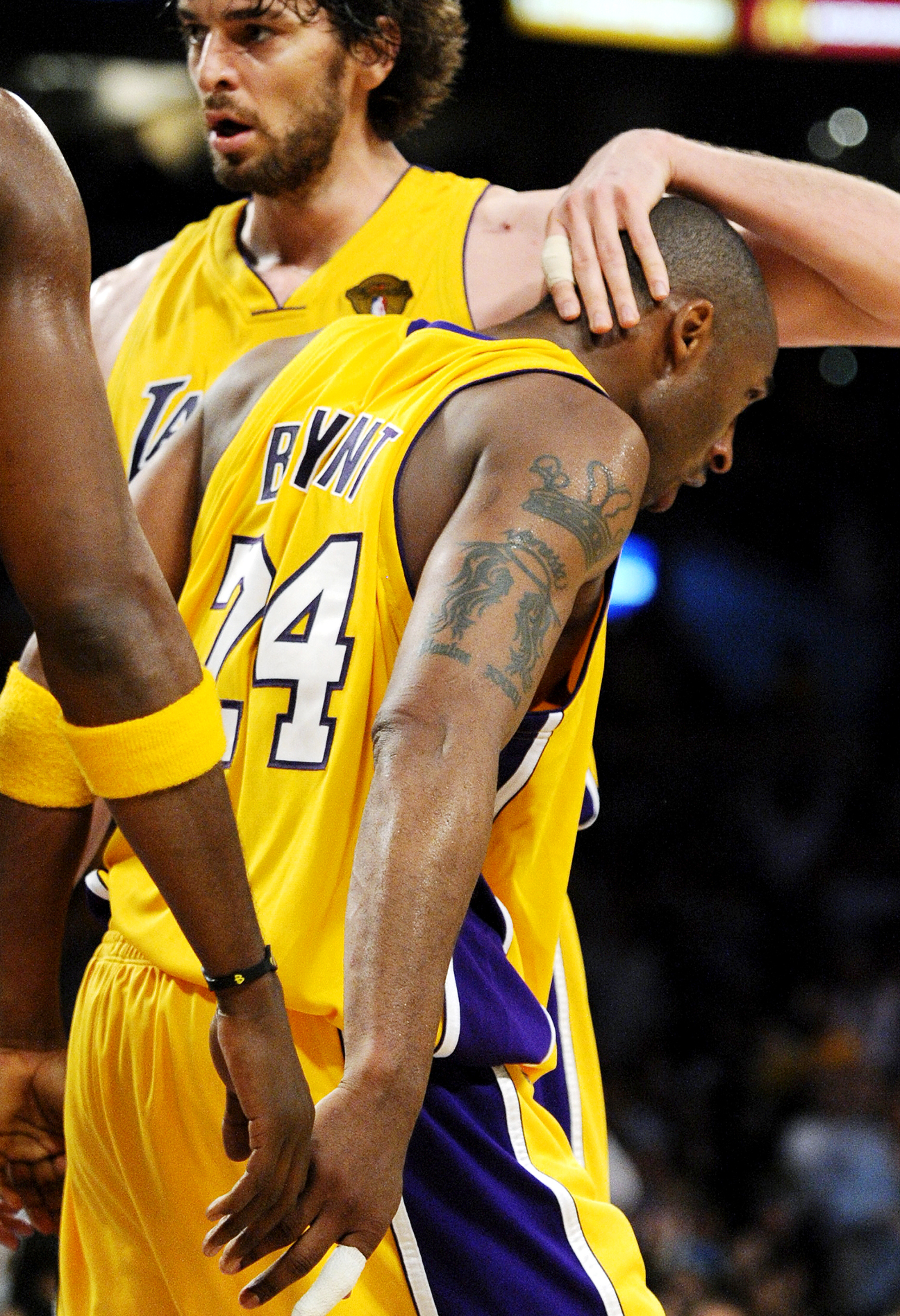 June 16, 2010
•

NBA Finals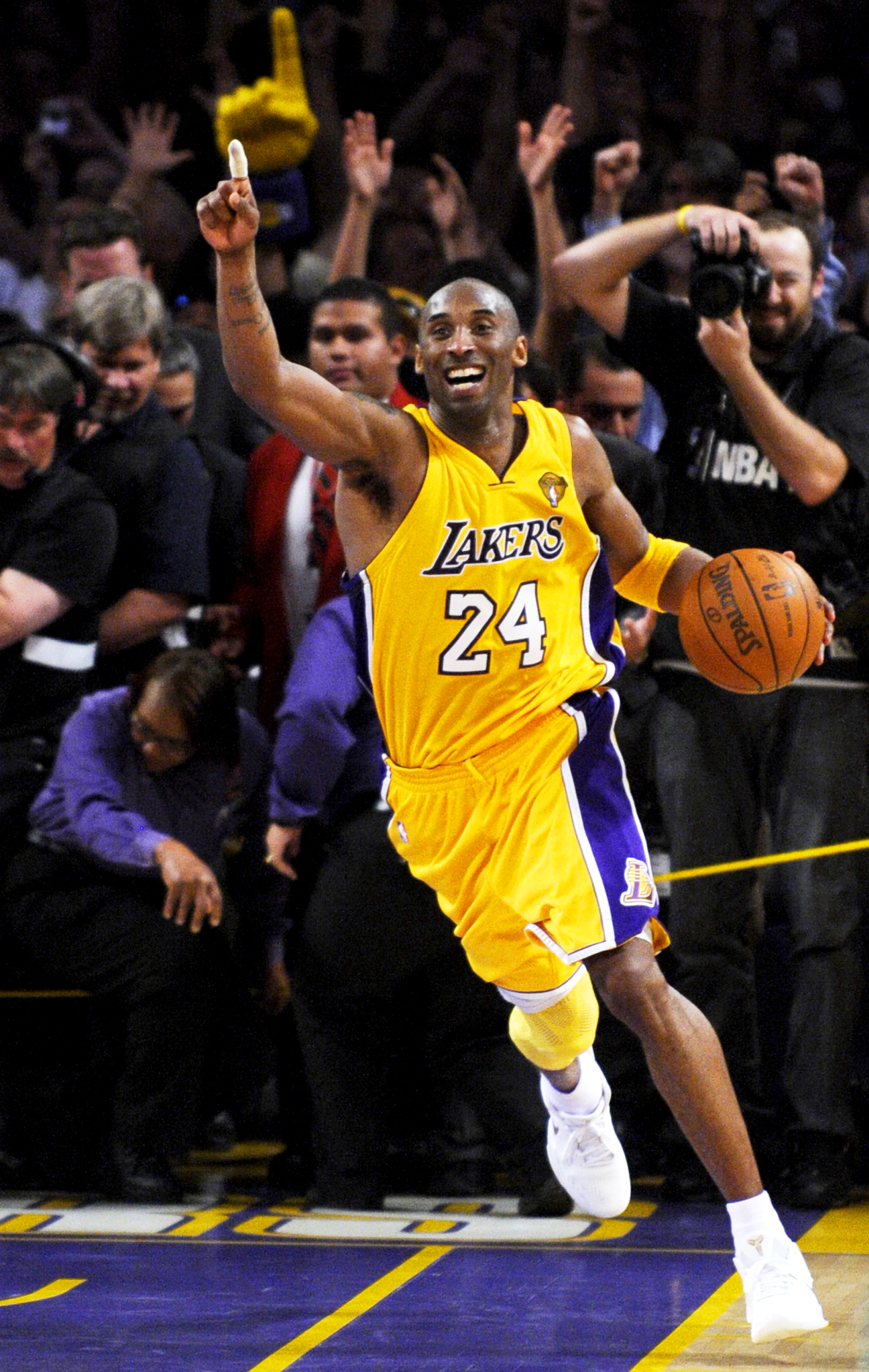 ---
Mark J. Terrill
March 28, 1999
•

versus Patrick Ewing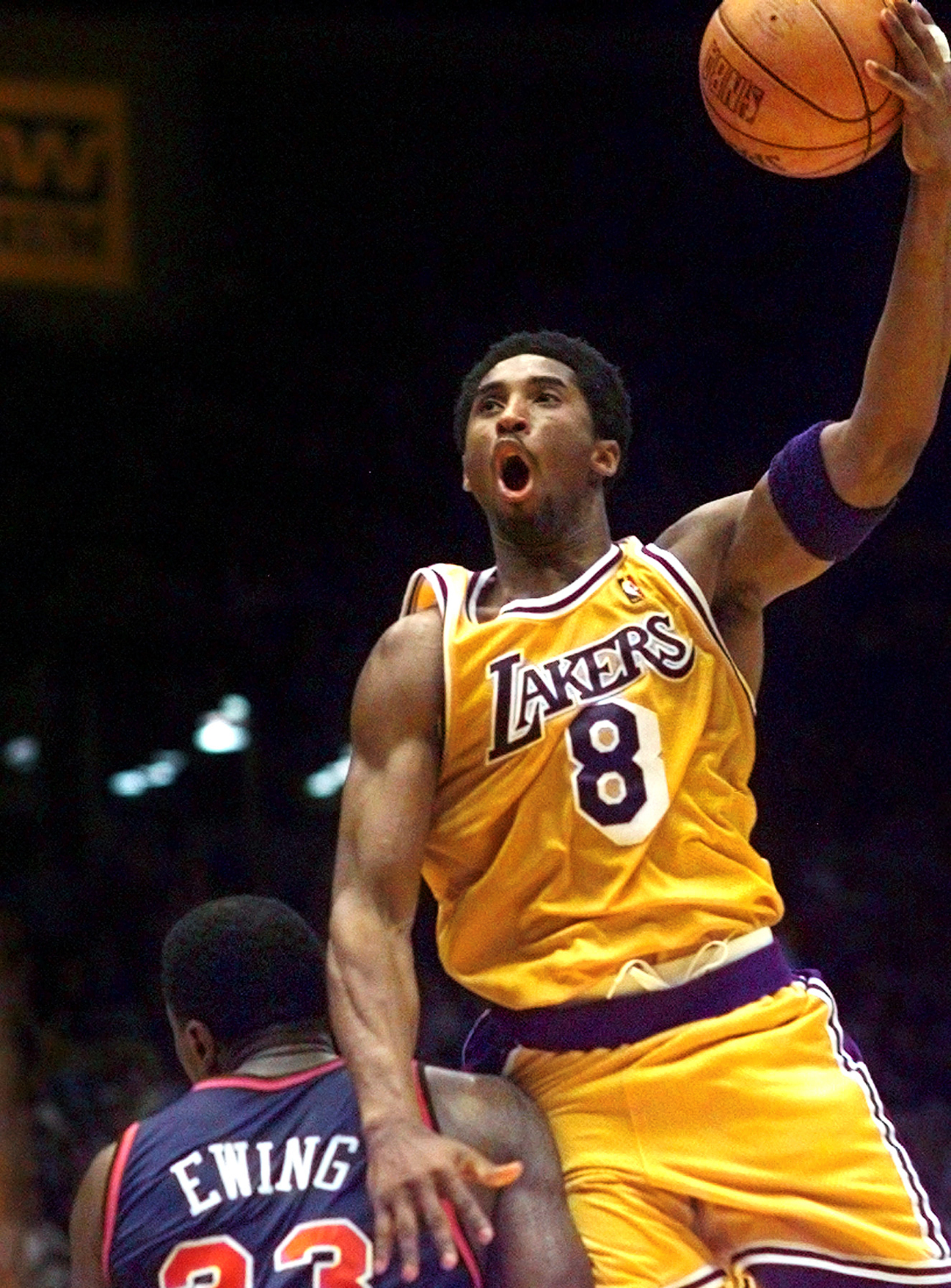 Dec. 25, 2011
•

versus Chicago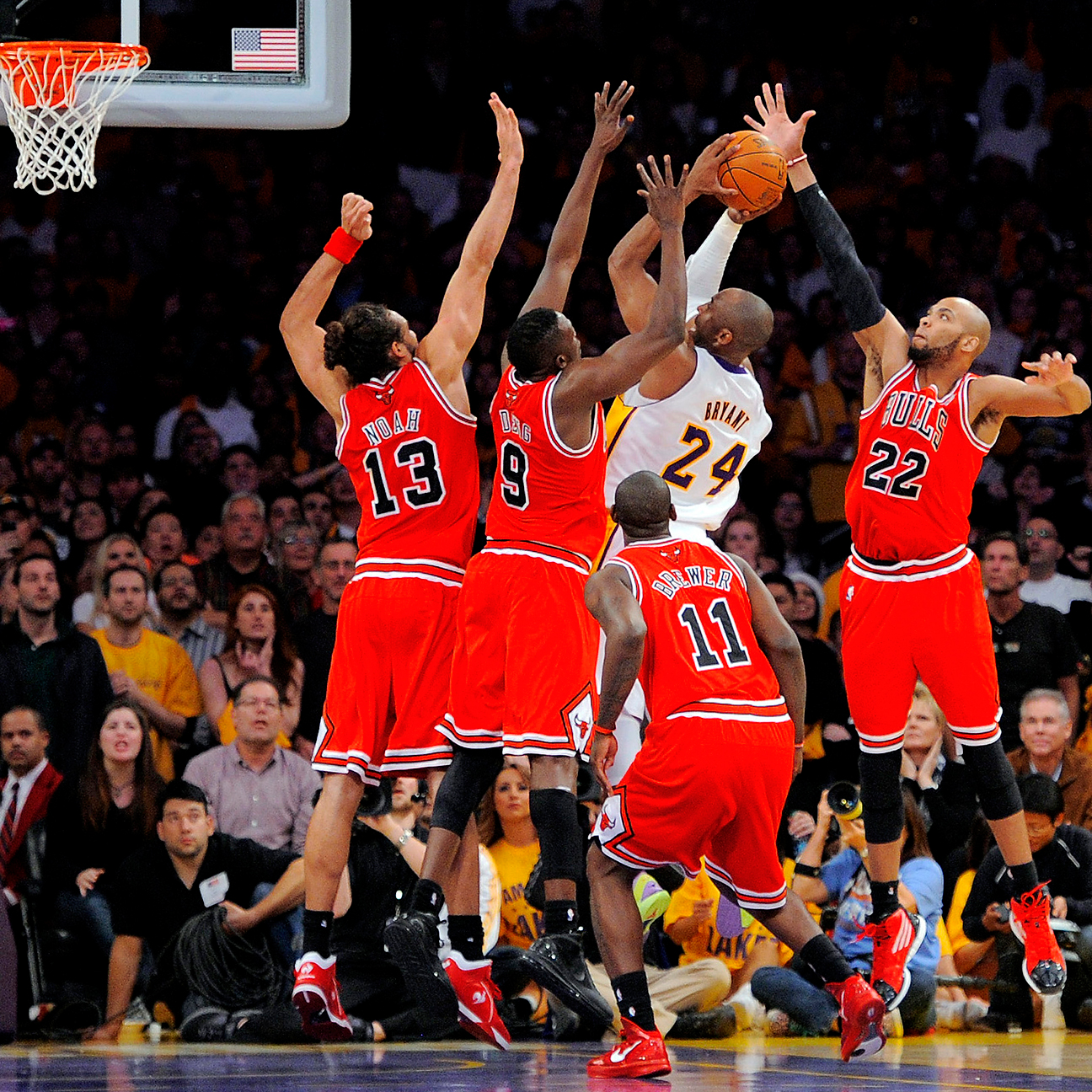 April 21, 2002
•

Western Conference playoffs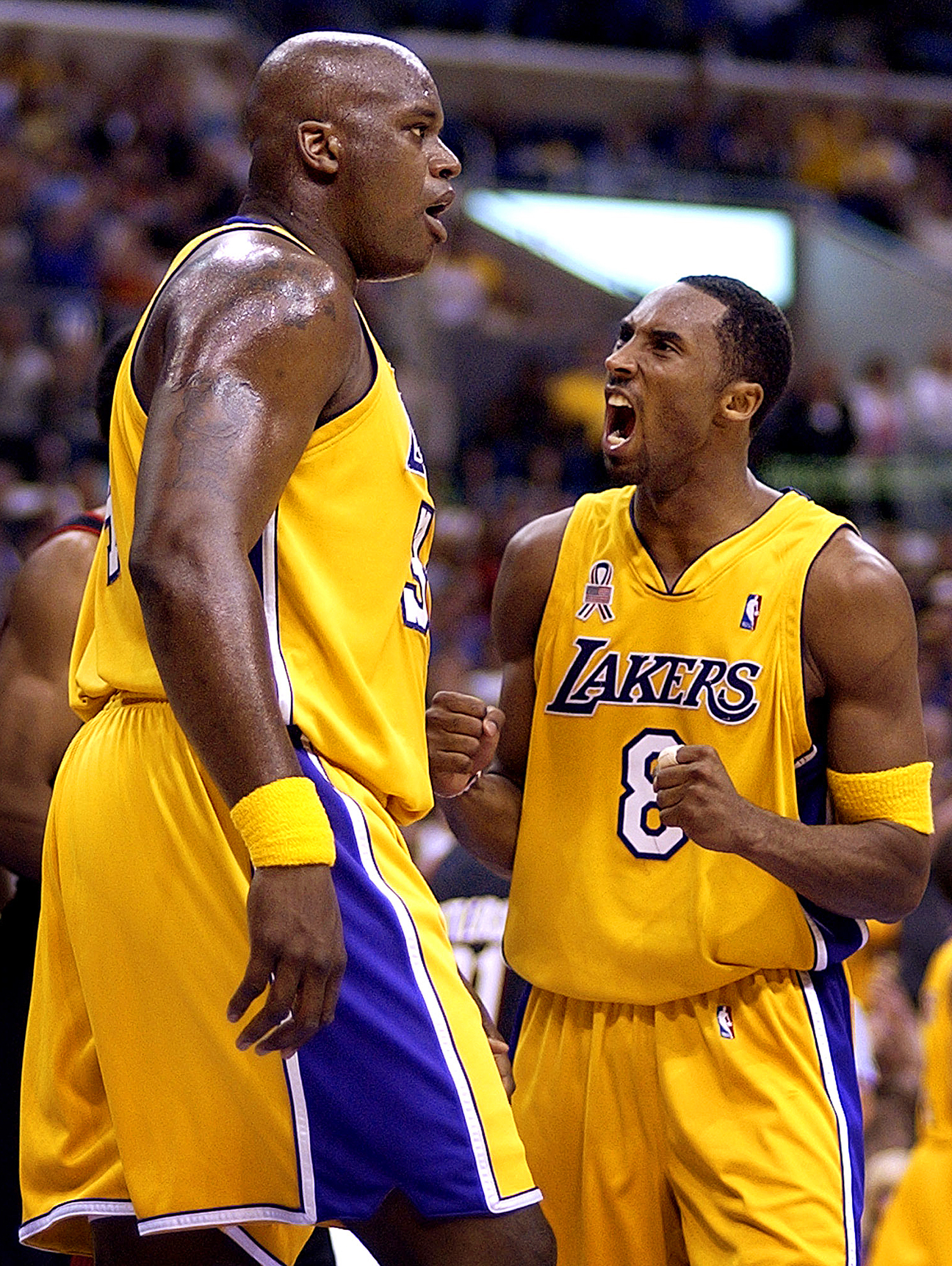 ---
Wally Skalij
March 15, 2009
•

Pregame at Staples Center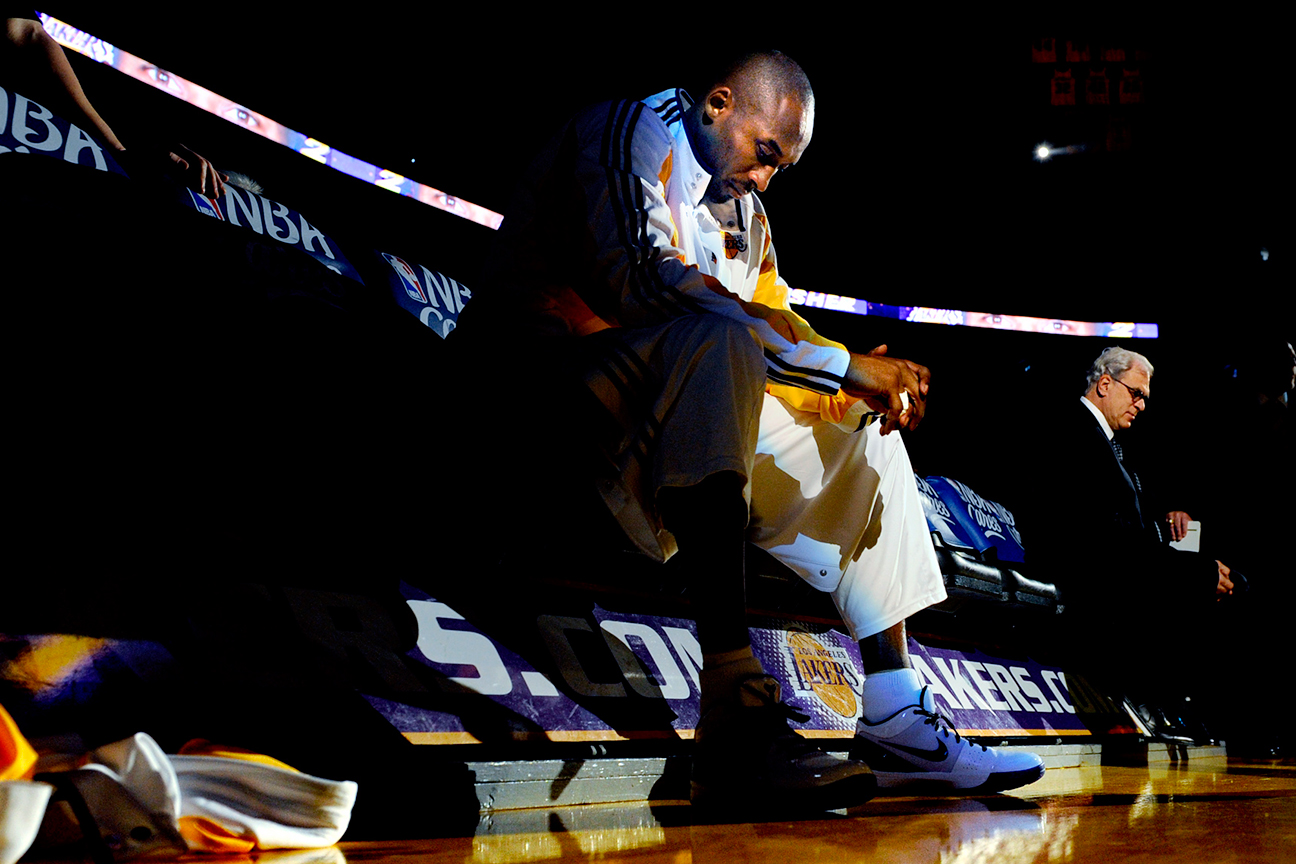 April 23, 2008
•

Western Conference playoffs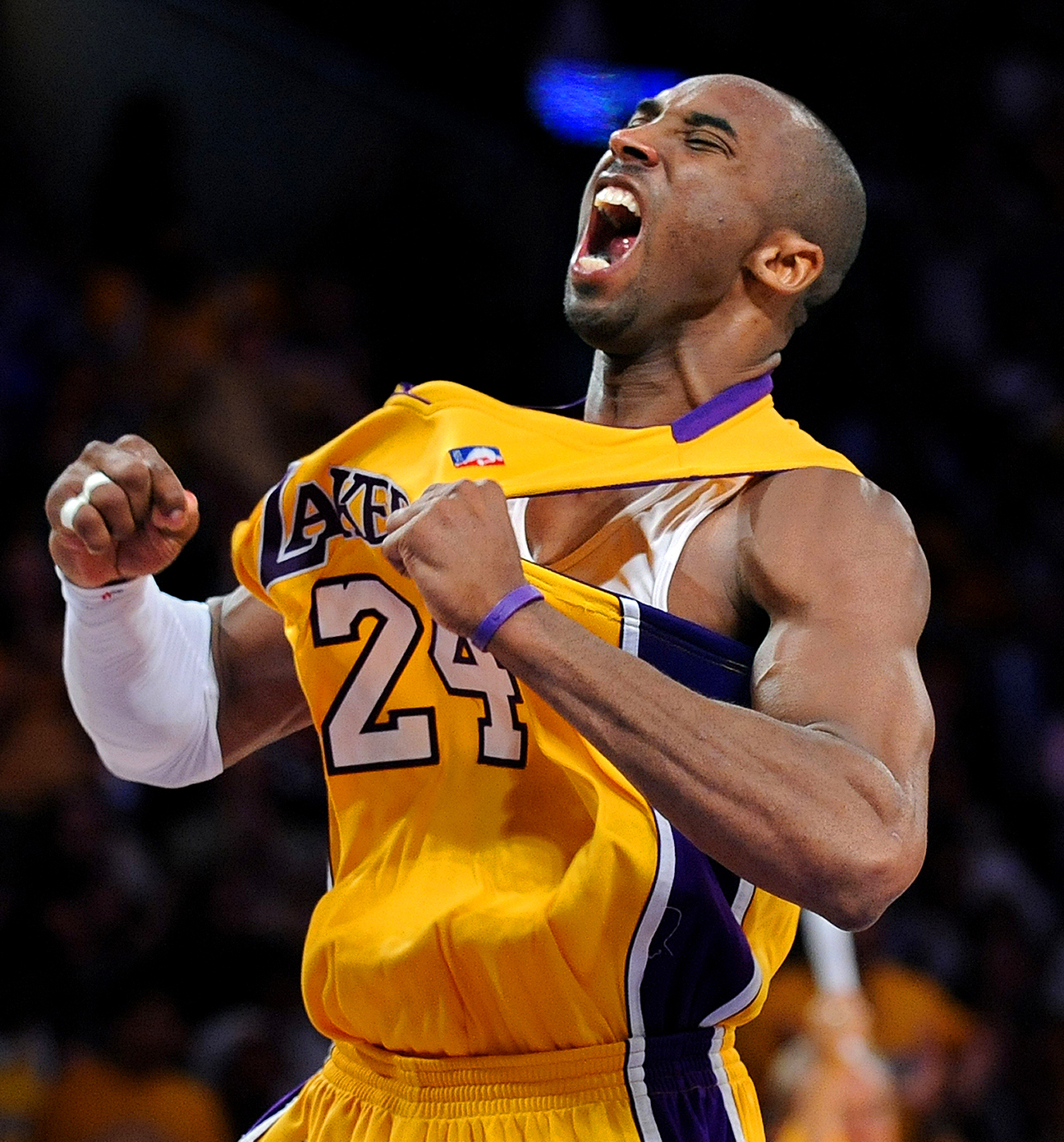 ---
Nathaniel Butler
June 17, 2010
•

NBA Finals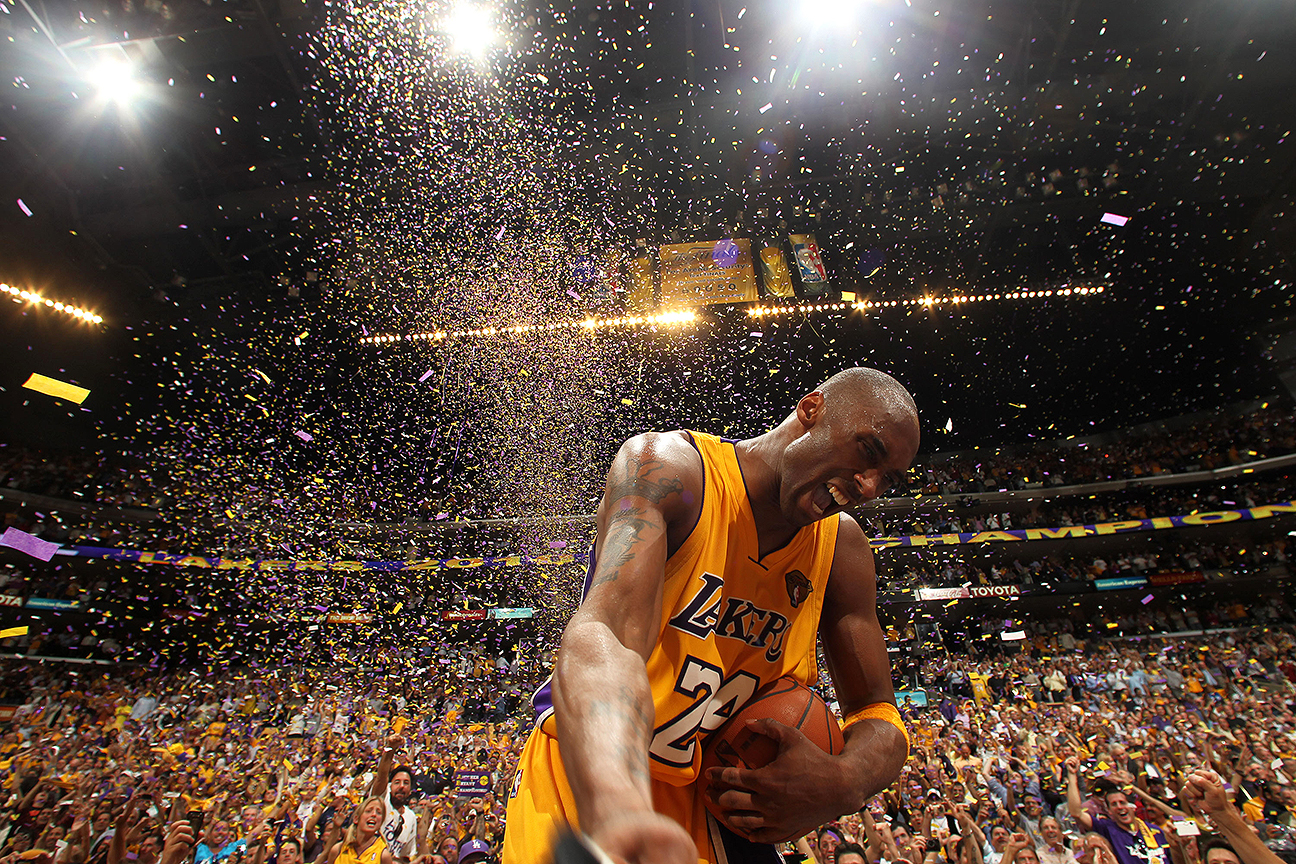 Feb. 9, 2003
•

NBA All-Star Game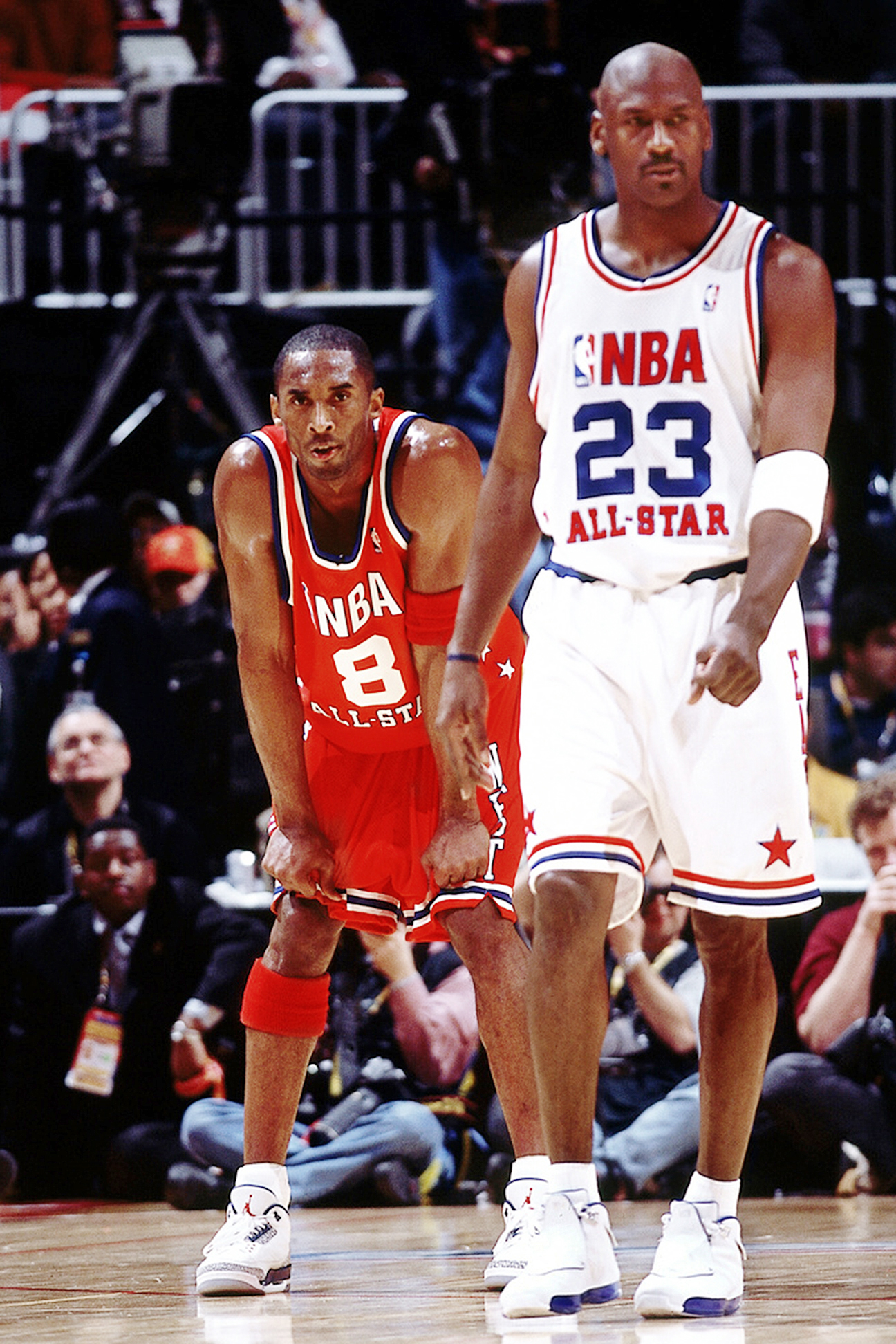 ---
Noah Graham
Dec. 4, 2009
•

buzzer-beater over Dwyane Wade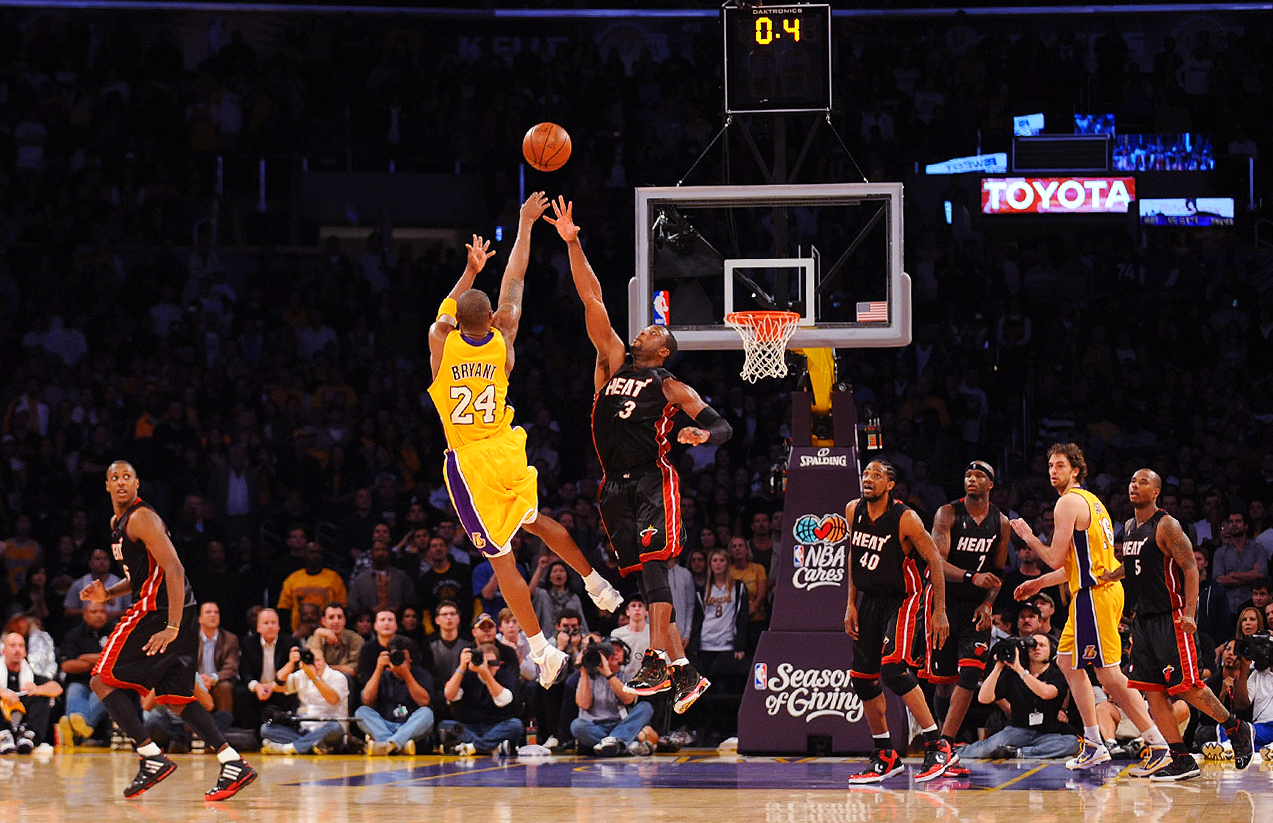 Nov. 14, 2008
•

fights for loose ball with Allen Iverson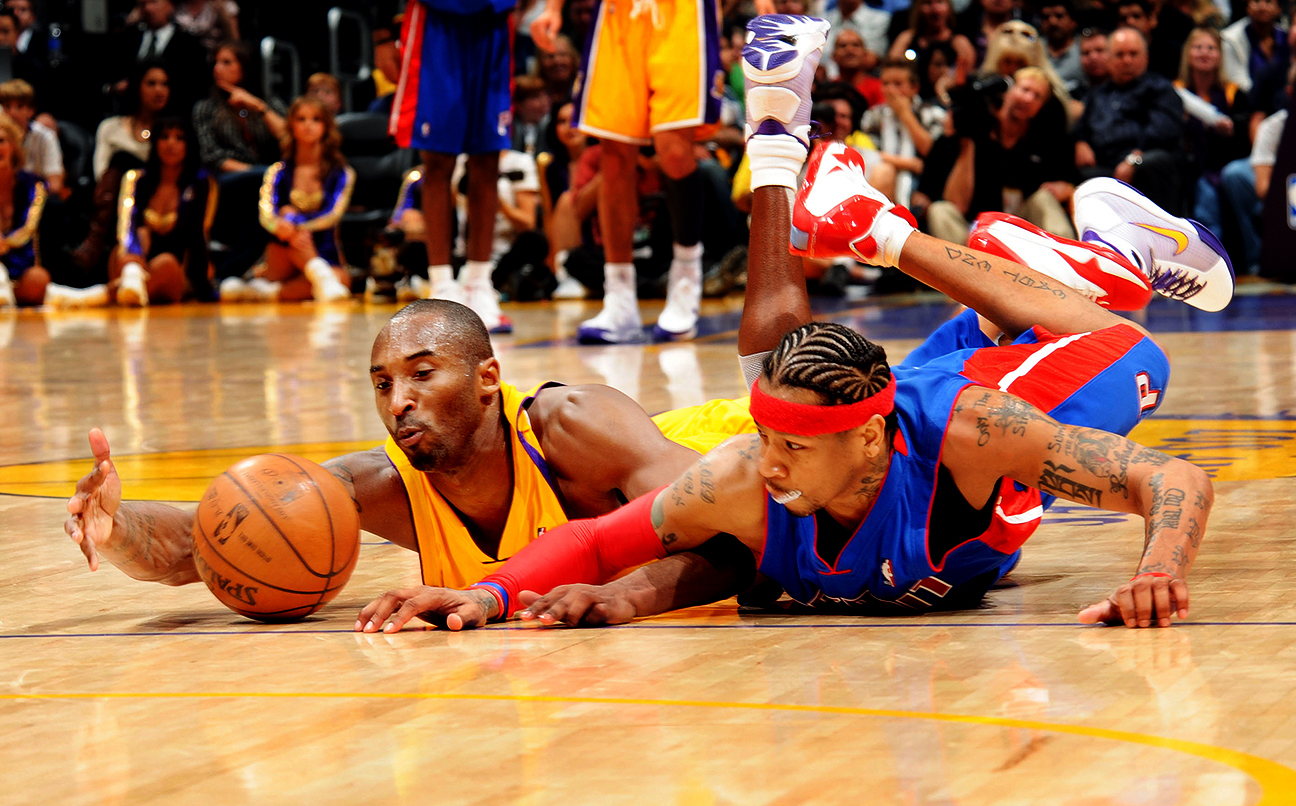 ---
Paul Morse
June 19, 2000
•

NBA Finals