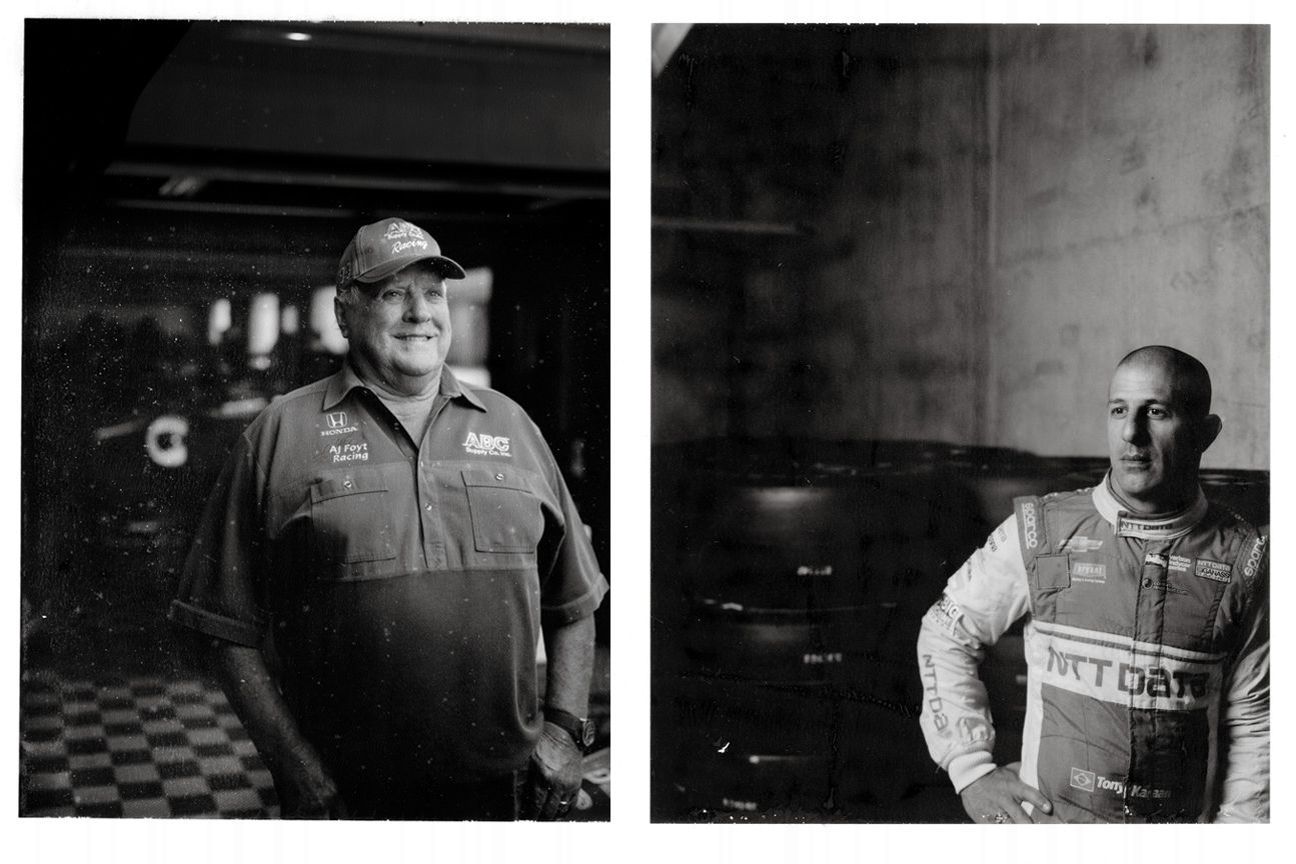 Vintage Indy
Race car drivers past and present give their perspectives on the 100th running of the Indianapolis 500.
A
lot of history has been made over the course of 99 races and more than 100 years at Indianapolis Motor Speedway. The only time the track has been quiet in May was during the World Wars.
IMS has been known as a source of innovation in the automotive world, always pushing the limits of speed, engineering and creativity to get any advantage in competition.
For the 100th running of the Indianapolis 500, Photographer Andrew Hancock used something from the past to honor the prestigious race. Armed with a small stockpile of expired Polaroid Type55 large format 4x5 film, Hancock made portraits of drivers past and present around Indianapolis Motor Speedway during the week leading up to the race. The drivers offered their thoughts on the track, what makes it special and how it feels to win.
Working with expired film (Polaroid ceased production of instant film in 2008) and in a large format takes a lot of expertise and a bit of luck. With a finite supply, each frame mattered, so no driver received more than four exposures. Some frames were lost because of bent metal clips on the film; some didn't expose; and many did not properly smear the developer across the film as the chemicals have lost their viscosity over the years.
What remains is a unique set of timeless portraits and interviews with living legends and current drivers, highlighting not only the history but also looking at the drivers of today as they prepare to battle for first at the 100th running of the Indianapolis 500.