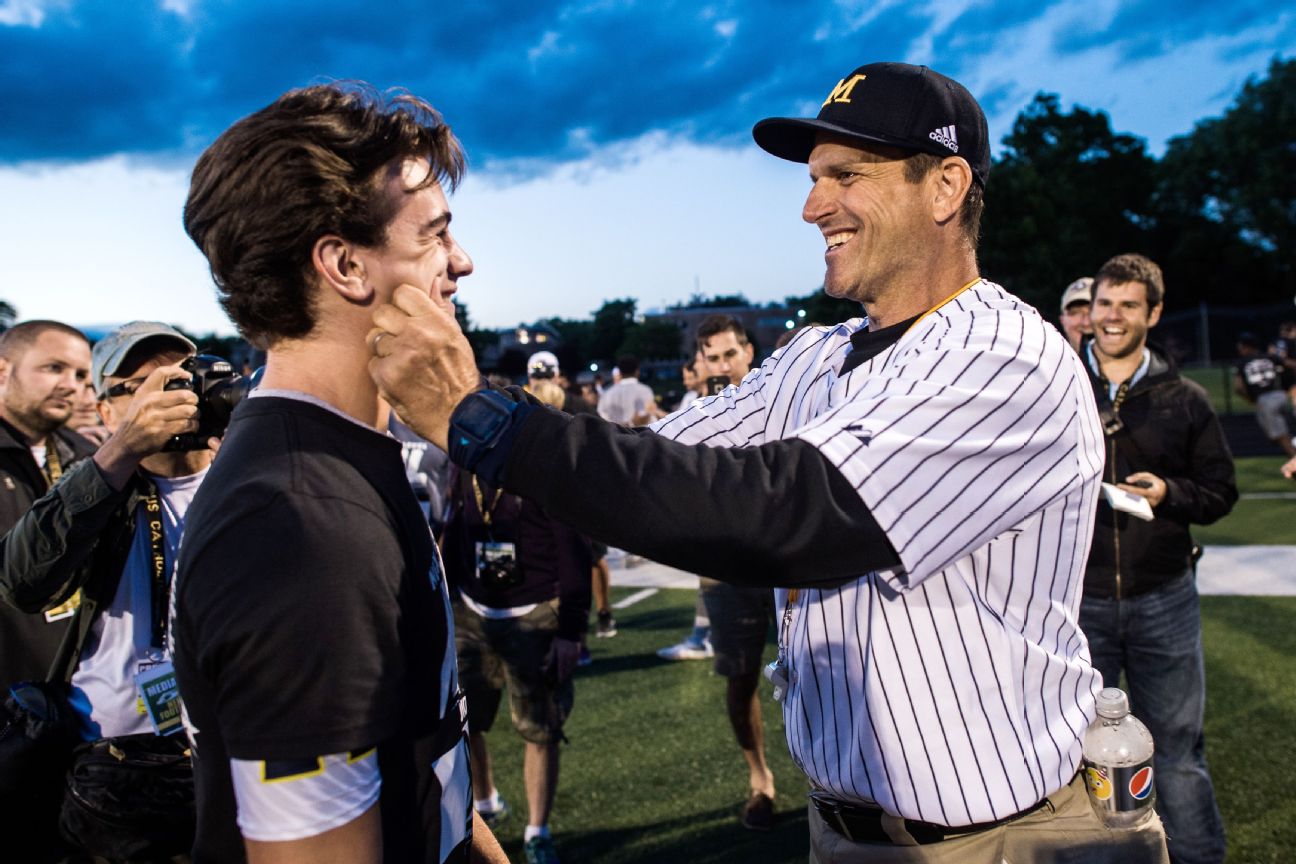 Mr. Harbaugh Comes to Town
A day inside the world of college football recruiting and the new phenomenon of satellite camps.
S
atellite camps have put college football in the summer headlines. Coaches have literally traveled the world holding football camps to coach, evaluate and recruit players. Leading the cavalcade is Michigan's Jim Harbaugh. His camps have been controversial to some, innovative to others and, above all, entertaining to seemingly all of the above.
Harbaugh's world tour began June 1 in Indianapolis. His staff has been to Australia, American Samoa and will visit 22 states this month. On June 8, the camps took on an even more bizarre twist. With Michigan in New Jersey, conference mate Rutgers planned its own camp -- and invited Ohio State, the Wolverines' hated rival.
The two camps would see some 1,400 players come through both events. Harbaugh would coach at two events that day -- first with Ole Miss and Mississippi State in Pearl, Mississippi, before hopping on a private plane to New Jersey.
Taking the rivalry and the weary travel in stride, and with Harbaugh's "nobody has it better than us" mantra, Michigan's camp was the star-studded, football-loving, buzzworthy affair it promised to be.