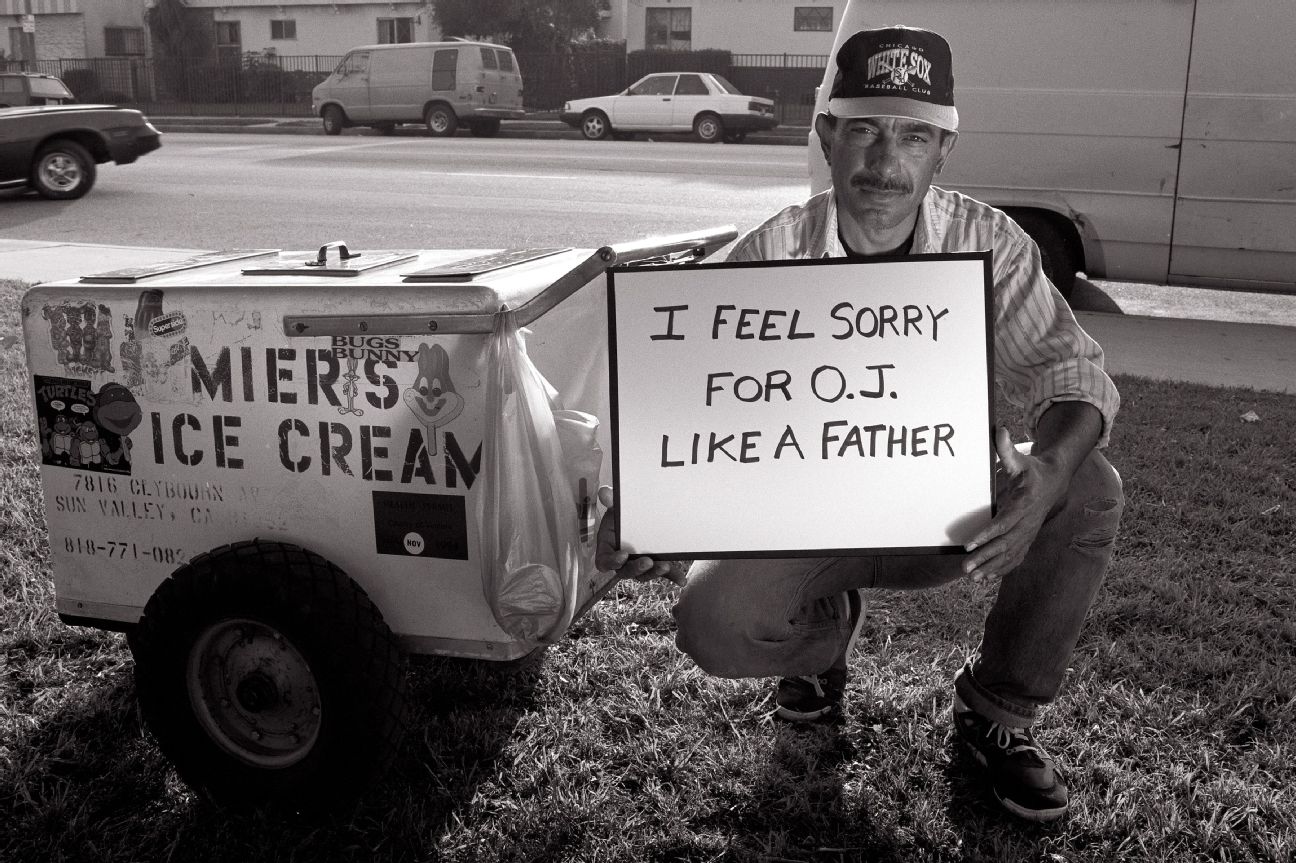 O.J., The People Have Spoken
During the trial of the century, in a world before social media, the diverse voices of Los Angeles were captured by photographer Gregg Segal.
I
n 1995, I was down at the L.A. Courthouse with an army of other photographers wondering why I was taking the same uninspired pictures as everyone else.
What really interested me were the views of bystanders; after all, everyone had an opinion about O.J. - and I saw a means of creating a platform for this chorus of voices rising up from every corner of the city.
In a flash, I pictured myself interviewing people from all over L.A., writing their opinions on sign boards and photographing them having their say.
Armed with permanent markers and whiteboard, I crisscrossed the city, visiting barber shops and boxing gyms, a bowling alley and an arcade.
I stopped at a Gurdwara in North Hollywood and plied a group of Punjabi Sikhs hesitant to speak out. I joined a Pentecostal service in Panorama City and elicited the views of worshippers. I went out to Catalina and stopped a pair of snorkelers as they emerged from the surf. I talked to an ice-cream vendor and a dressmaker, MTA workers and sailors and miniature golfers.
I could go anywhere and people from all walks of life were ready to sound off. This was democracy in action. Looking back at my first "sign series" I see the form as a precurser to Twitter and Instagram - my crude but immediate social media platform that sought inclusion, inviting disparate voices to be heard and felt. -- Gregg Segal