O.J.: Made In America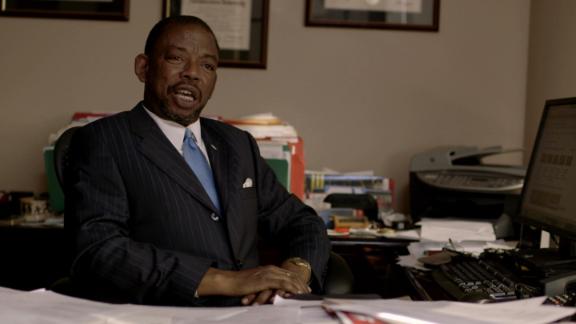 It is the defining cultural tale of modern America - a saga of race, celebrity, media, violence, and the criminal justice system. And two decades after its unforgettable climax, it continues to fascinate, polarize, and even, yes, develop new chapters. Now, the producers of ESPN's award-winning "30 for 30" have made it the subject of their first documentary-event and most ambitious project yet. From Peabody and Emmy-award winning director Ezra Edelman, it's "O.J.: Made in America".
"O.J." revisits - and redefines - it all. The domestic abuse. The police investigation. The white Bronco chase. The trial of the century. The motive, the blood, the glove. The verdict. The aftermath. Drawing upon more than seventy interviews- from longtime friends and colleagues of Simpson to the recognizable protagonists of the murder investigation to observers and commentators with distinct connections to the story - the docu-event is an engrossing, compelling, and unforgettable look at a tantalizing saga. Because at the end of what seems like a search for the real truth about O.J. Simpson, what's revealed just as powerfully is a collection of indelible, unshakeable, and haunting truths about America, and about ourselves.
Part 1
To many observers, the story of the crime of the century is a story that began the night Nicole Brown Simpson and Ronald Goldman were brutally murdered outside her Brentwood condominium. But as the first episode of "O.J.: Made in America" lays bare, to truly grasp the significance of what happened not just that night, but the epic chronicle to follow, one has to travel back to points in time long before that. To generations prior, when African-Americans began migrating to California en masse, trying desperately - and fruitlessly - to outrun the racism that had defined their lives. To the late 1960's, when in the heart of Los Angeles, O.J. Simpson rose to instant fame as an unstoppable running back for the USC Trojans. To the early 1970's, when he expanded that fame in the NFL, becoming the first player ever to rush for 2000 yards in a season, and emerging as one of the most visible faces in sports. And to a few years after that, when with his celebrity transcending the game, Simpson retired from football and returned to Los Angeles - his acting, advertising, and broadcasting careers in ascendance. It was also then that he fell madly in love - with a young, beautiful woman named Nicole Brown.
Part 2
There was never one Los Angeles, California. There were always two. One was the world inhabited by O.J. Simpson: wealthy, privileged, and predominantly white. A world where celebrity was power, and where O.J. - race be damned - was one of the most popular figures around, cultivating the perfect image, even if it hardly lined up with what lay beneath. Then there was the other LA, just a few miles away from Brentwood and his Rockingham estate, a place where millions of other black people lived an entirely different reality at the hands of the Los Angeles Police Department. It was in that "other" Los Angeles where riots erupted in 1992, and more than 50 people died with thousands more injured. The city burned for nearly a week that spring, laying bare all the anger, and all the alienation, that black people in Los Angeles felt towards the police. For his part, back in Brentwood, O.J. Simpson had other concerns.
Part 3
The police arrived at the condo on Bundy Drive at 4:25 a.m. on June 13th, 1994. It was a gruesome murder scene, clearly the result of a violent confrontation that had left two people dead - one of whom, they'd quickly discover, was the estranged wife of O.J. Simpson. It was just the start of a chapter of American history like none other, one that would lay bare the realities of race, power, the legal system, the media, and so much more in Los Angeles, California and far beyond. Two decades later, the disagreements between the figures at the center of investigating the case are still palpable. The events of June 17th, 1994 are nearly as unfathomable as they were as they unfolded. And the beginnings of the battle in the courtroom are just as fascinating - the defense's strategy, just as unambiguous. O.J. Simpson had spent his entire life running from the color of his skin. Now, in so many ways, he was going to depend on it to avoid spending the rest of his life in prison.
Part 4
In January of 1995, the crime of the century gave way to the trial of the century. It would be like nothing before it, nor anything that's come since, and reshape the landscape of the media, and, truly, American culture along the way. Over the better part of ten months, there would be dozens of dramatic twists and turns, revelations and surprises, accusations and betrayals. The recollections of so many of the case's protagonists make for section after section of riveting film, all bringing back to life a trial that somehow evolved into a phenomenon that left the brutal murders of two people deep in forgotten shadows. Nothing, though, proved larger than the context - of everything that came before in the Los Angeles that O.J. Simpson never knew. And in the trial's closing arguments, the dividing line of race - in Los Angeles, and America - was never starker.
Part 5
On the morning of October 3rd, 1995, it was announced: O.J. Simpson had been found not guilty of all charges. To many Americans, it was a stunning, almost explicable miscarriage of justice; a tragedy; a disturbing example of what money and power could buy in America. But to another group, it was an historic victory - payback for all the losses and all the injustice that they'd incurred over generations of history. And as black America rejoiced, O.J. Simpson went home, beginning what would become the strange, next phase of his life - a life lived in a form of celebratory purgatory: in many quarters shunned, scorned, and mocked; but in others, welcomed as a character in the circus that his saga had undeniably helped to create. From running from a guilty verdict in a wrongful death suit to working on a book that was a "hypothetical conviction," his existence became more and more outlandish, until it all came crashing down on a night in 2007 in Las Vegas, a night that left O.J. Simpson where he is today, in prison for perhaps the rest of his life.
Director's Bio
Ezra Edelman is an award-winning filmmaker. In 2014, he directed two films, Requiem for the Big East and The Opposition, which aired as part of ESPN's acclaimed 30-for-30 documentary series.
In 2013, Edelman co-produced the documentary Cutie and The Boxer, which was nominated for Academy Award.
He also has produced and directed three films for HBO, including Magic and Bird: A Courtship of Rivals, which received a Peabody Award and was nominated for three Emmys. He produced and directed, Brooklyn Dodgers: The Ghosts of Flatbush, which won an Emmy and The Curious Case of Curt Flood.
Before beginning work in documentaries, Edelman spent seven years as a producer on the news magazine show, Real Sports w/Bryant Gumbel, during which time he won four Emmys.
A native of Washington D.C., Ezra graduated from Yale University and currently lives in Brooklyn.