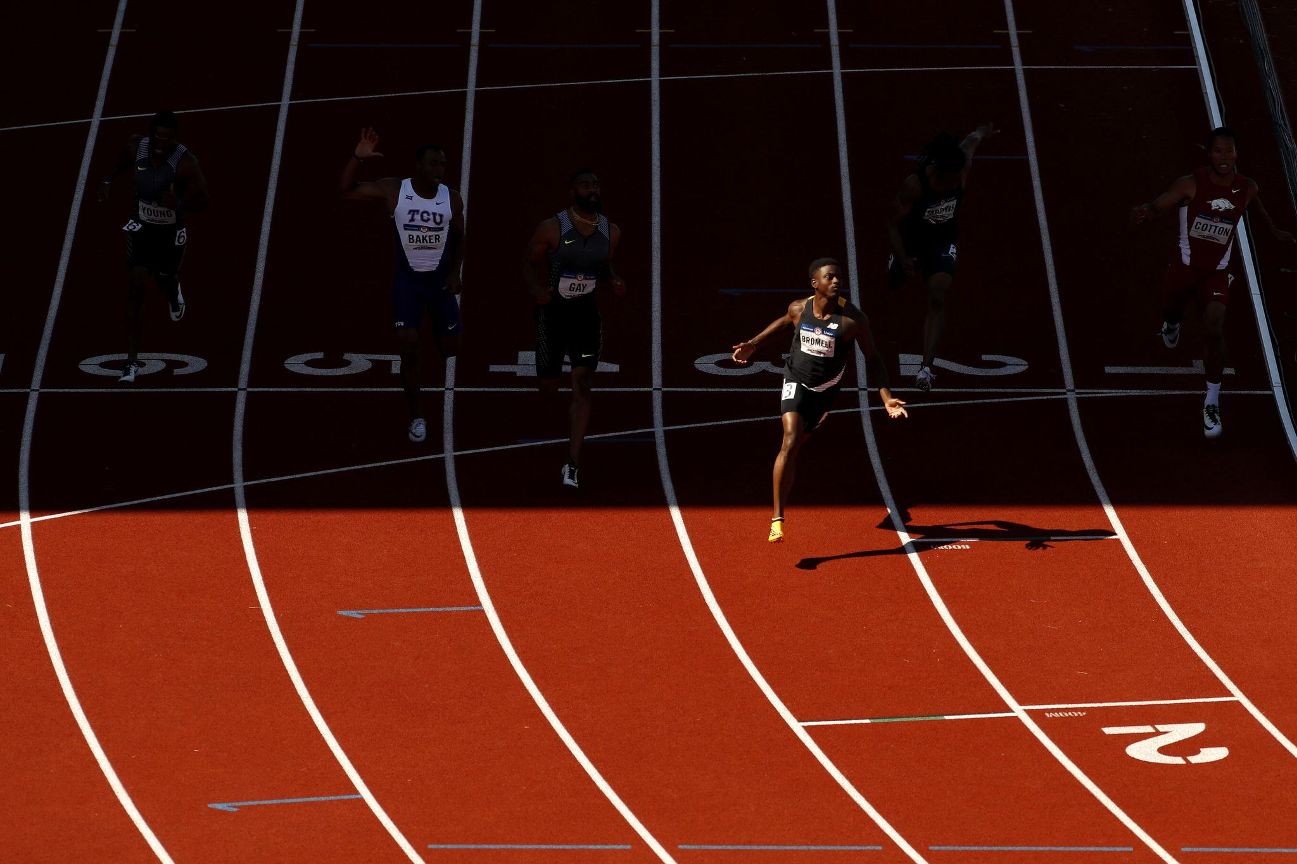 Power, Precision And Speed
From start to finish, the 100-meter dash takes mere seconds, but it takes years of training to cross the finish line first. Here's a look at how the contenders fared at this year's U.S. Olympic track and field trials.
T
he 100-meter dash begins with a pistol's fire and ends just seconds later. But the road to the Olympics in this event is much, much longer.
It takes years of practice and training and races. And as fast as you might be, to make the U.S. Olympic team, you must go to the track and field trials held barely a month ahead of the Games. You must run a race one afternoon against some of the best sprinters in the country and finish among the top three, or be among the very fastest who did not in five preliminary heats. And then you must run again the next day and also finish among the top qualifiers in the semis. And then, shortly afterward, you must go to the line again, take your position in the starting blocks, listen for that gun to fire -- then race down the track and finish among the top three.
If you do, you're going to the Olympics to represent your country and try for a gold medal. If you don't, you can either give up your Olympic dreams or train and fight and run four more years to get to that starting line to hear that pistol fire again.
What's it like? Here's a look at the 100-meter run and the great athletes who ran it at the U.S. track and field trials in Eugene, Oregon.