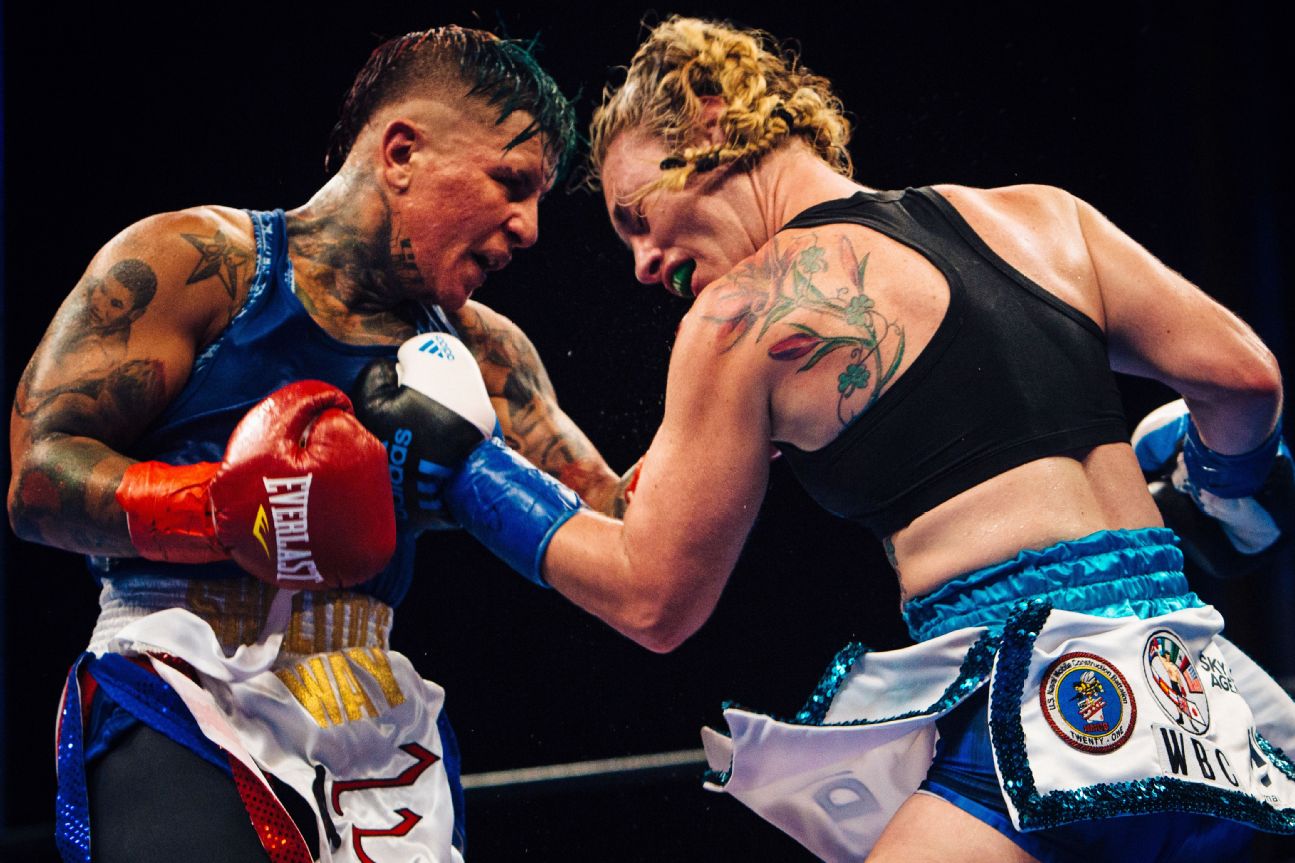 Pound for Pound
On Aug. 21, undefeated rivals Shelly Vincent and Heather Hardy entered the ring for a 10-round title bout in Coney Island. But beyond a belt, both fighters wanted to show that women's boxing could be prime-time entertainment.
S
ince its brief heyday, when fighters like Christy Martin and Laila Ali captivated national audiences, women's boxing has largely been absent from the spotlight -- few appearances on major cards, and almost nonexistent on television. The few promoters who decide to buy in to the greatly underestimated sport face an uphill climb when selling television networks on showcasing their fights.
Yet, on the day when amateur middleweight boxer Claressa Shields made history as the first American boxer (male or female) to win gold medals in back-to-back Olympics, professional fighters Heather Hardy and Shelly Vincent also made history as the first women to be featured on Premier Boxing Champions' first nationally televised female undercard.
And they did not disappoint.
With the exception of their prematch undefeated records, the two fighters could not seem to be more different. Vincent, an openly gay fighter from New London, Connecticut, is an in-your-face brawler who dons short, tricolored hair and has her upper body covered in tattoos. Hardy, a single mother from Gerritsen Beach in Brooklyn, is an agile and relentless volume puncher who sports blond hair and braids. But upon taking a closer look at both fighters' stories, the two women share many similarities that their mutual dislike of one another would probably not allow them to accept.
On Sunday, both took to the center ring and fought to elevate the sport of women's boxing, doing their best to showcase the sport's marketability with an electrifying fight.
"Shelly and I both worked really hard to get to this spot here on television. We're both fighting to put on a show," Hardy says. "We're fighting to make our claim to a spot on TV so people go, 'I want to see girls again.'"
"I don't think this fight is really for me or for Heather, it's for women's boxing as a whole," Vincent says. "It's finally a step in the right direction towards where it was. We didn't think we were ever going to get on television."
On Sunday's card, which featured a main event knockout and multiple knockdowns, Hardy and Vincent stole the show in what was a closely contended, back-and-forth dogfight. In the Ford Amphitheater, the two fighters went the distance in a gutsy 10-round match for the WBC international featherweight title against the backdrop of the Coney Island pier.